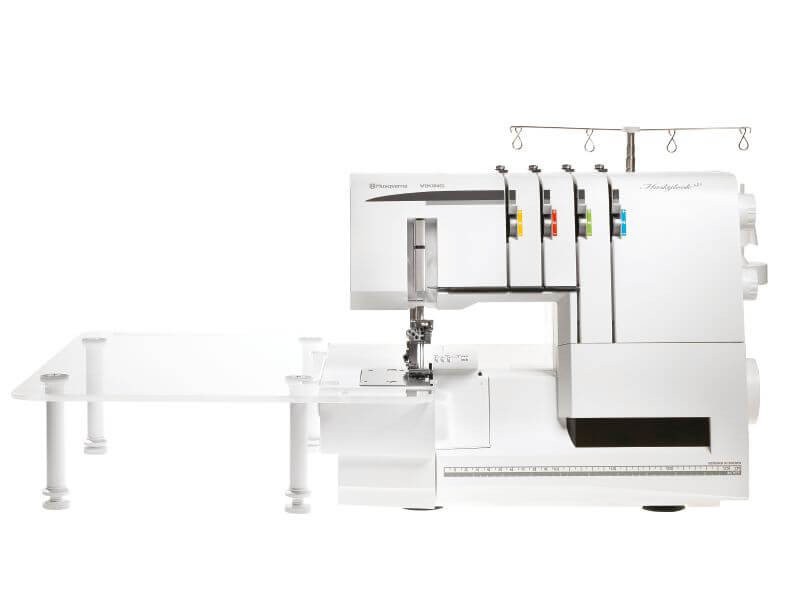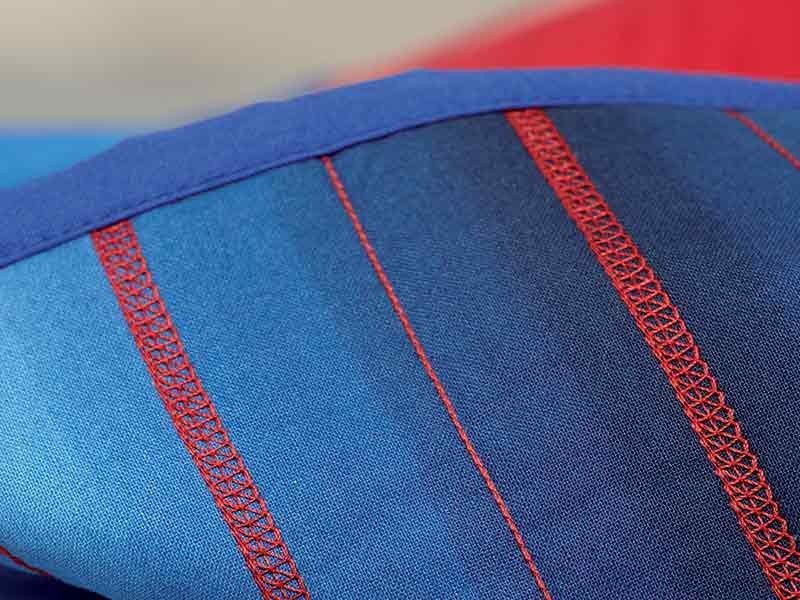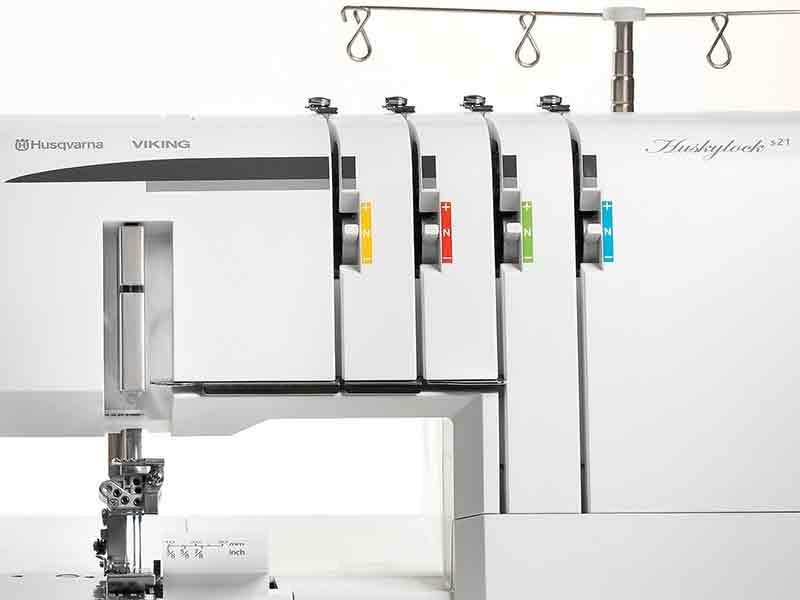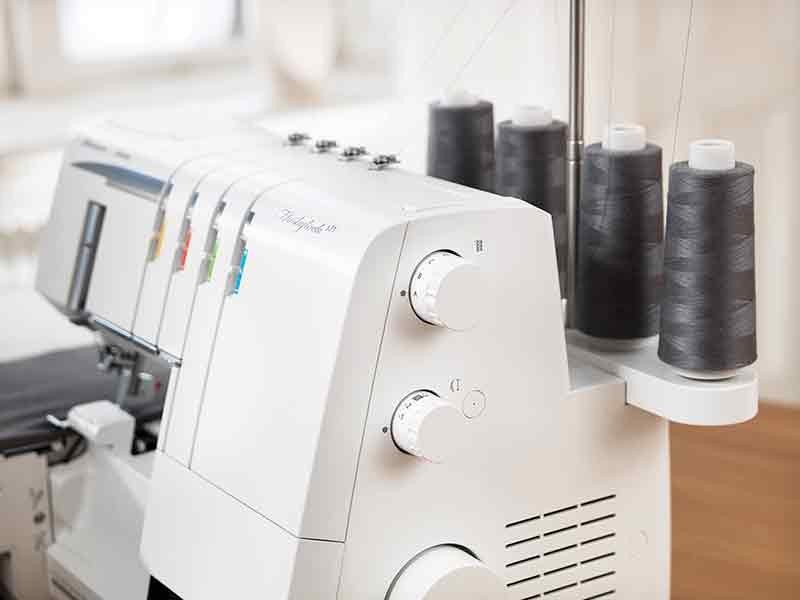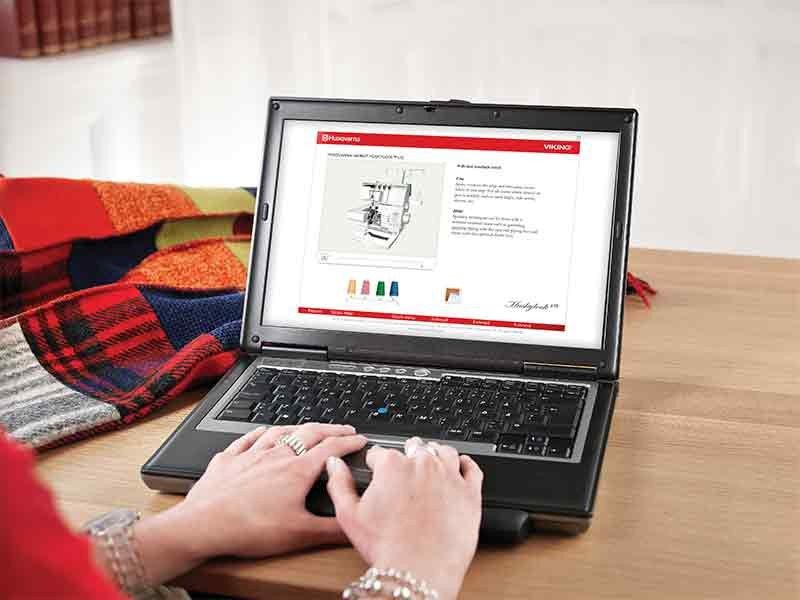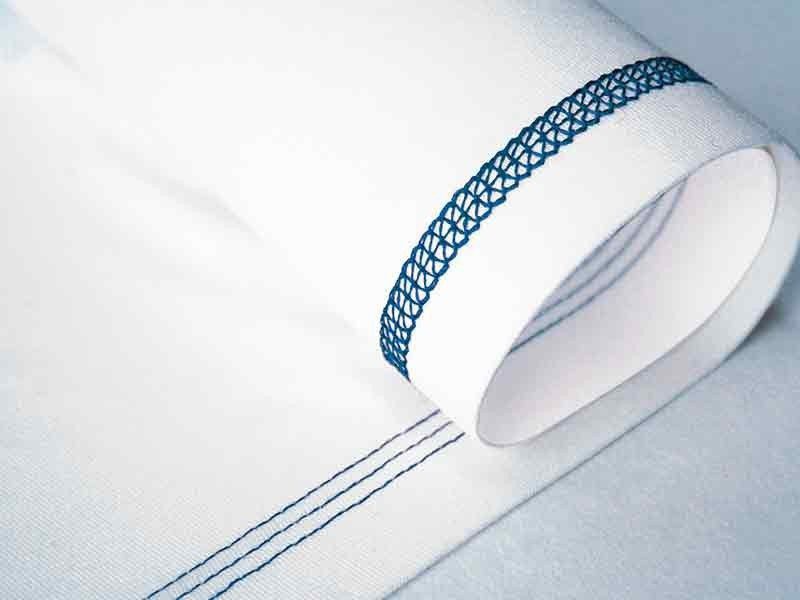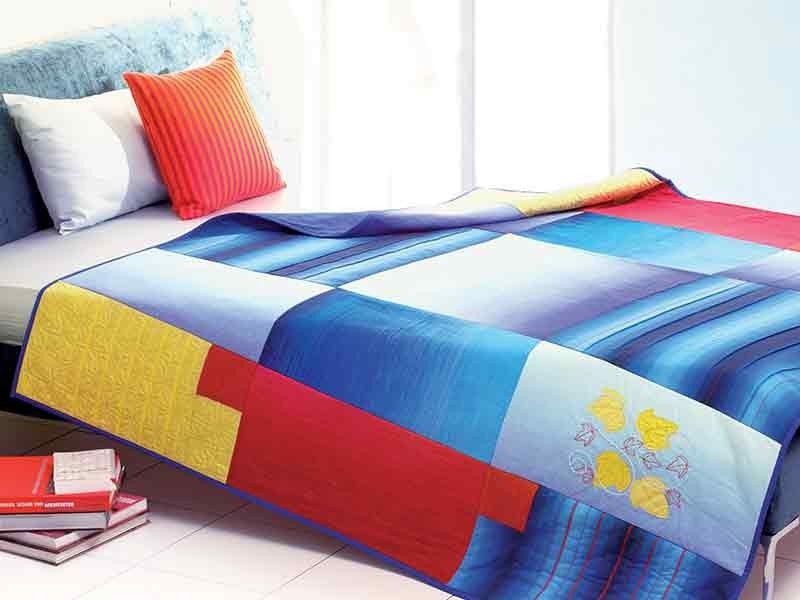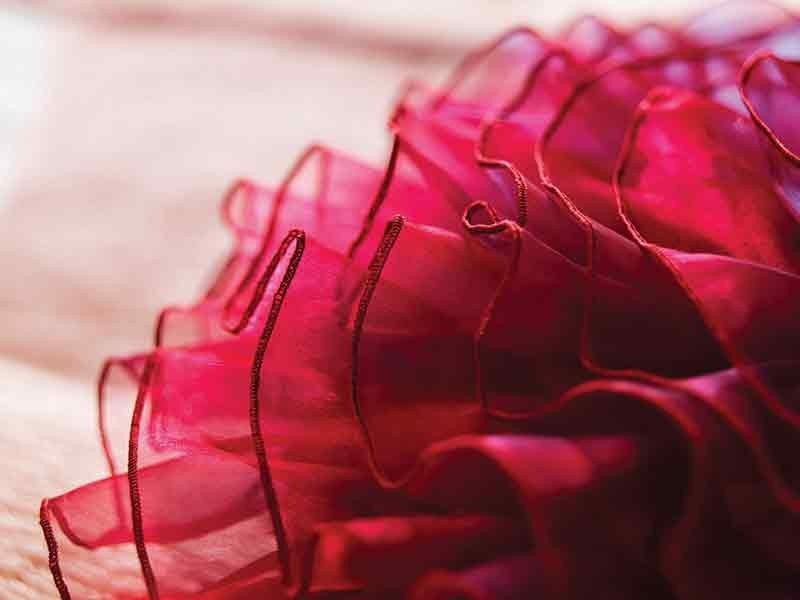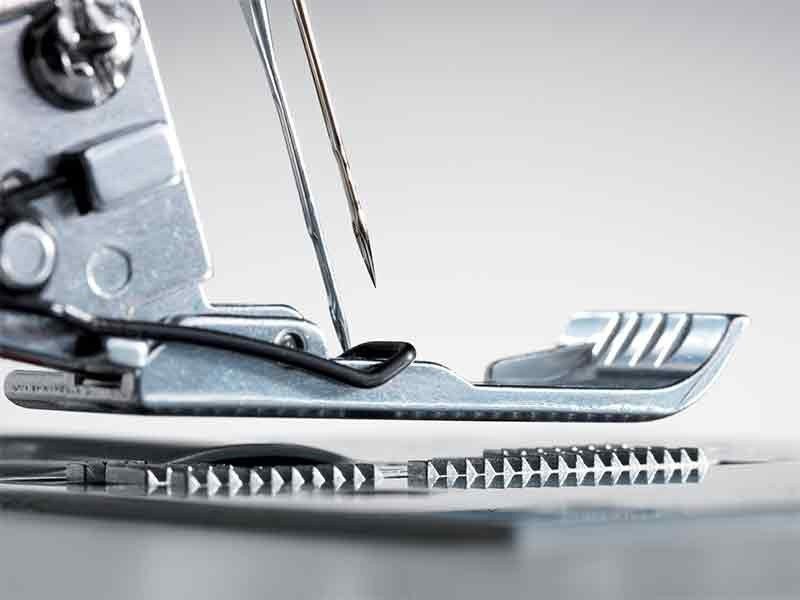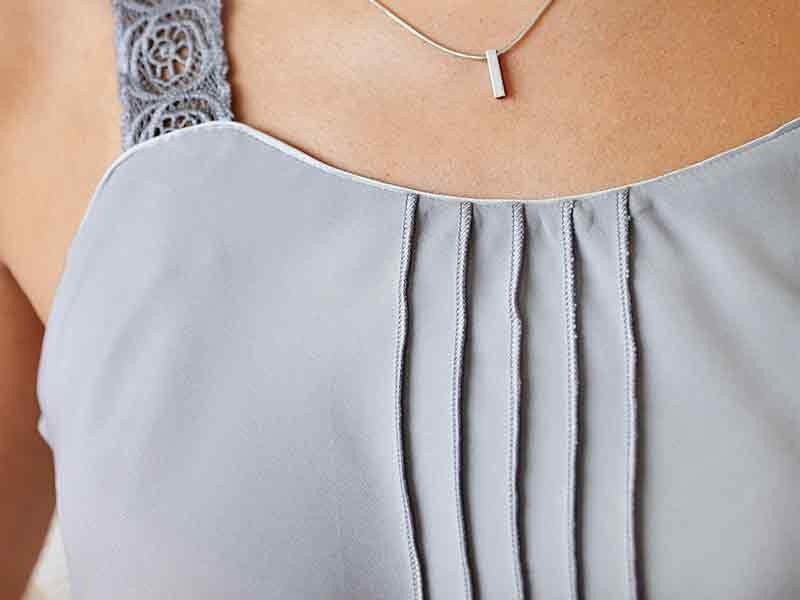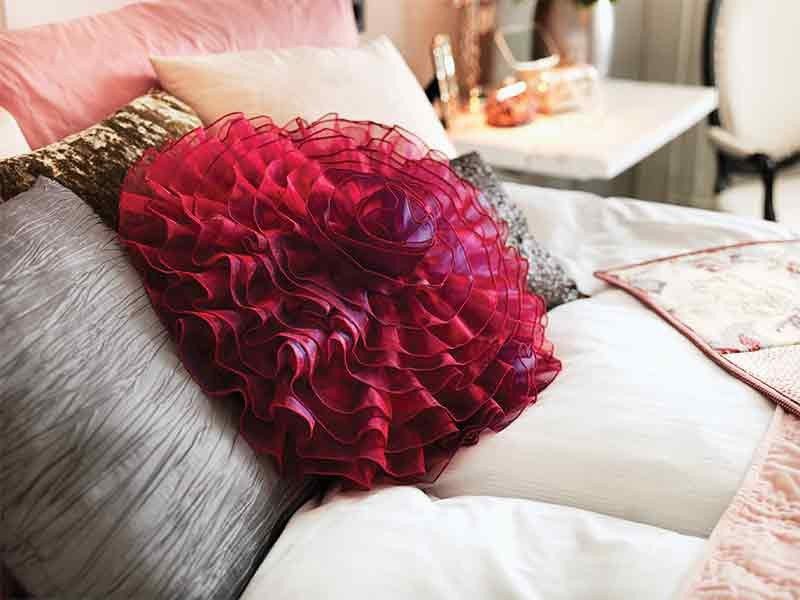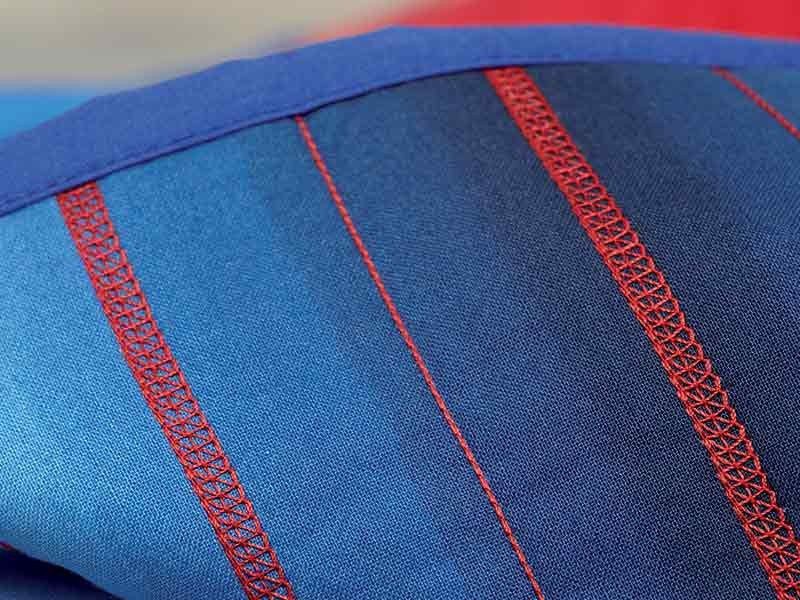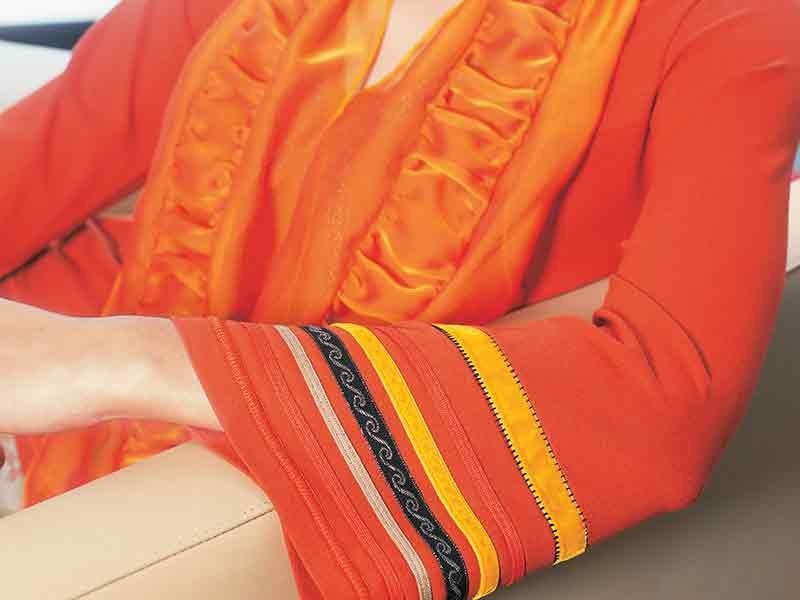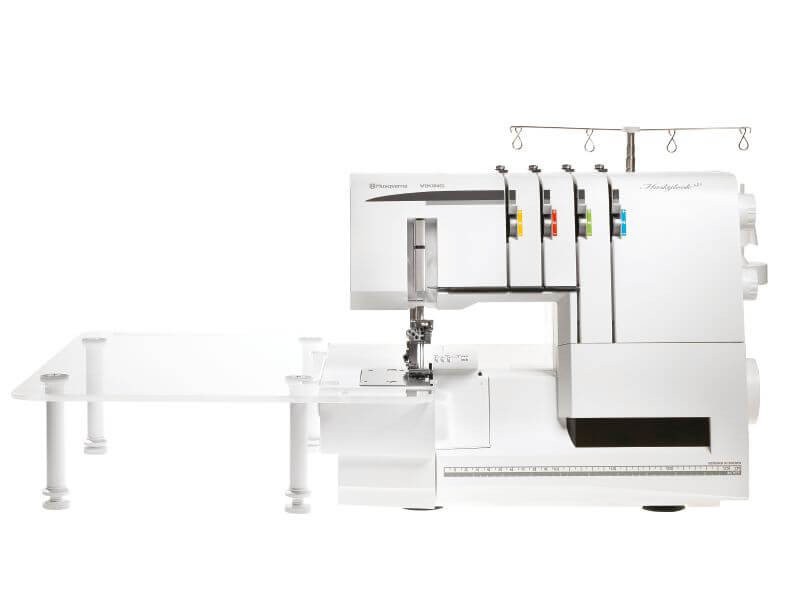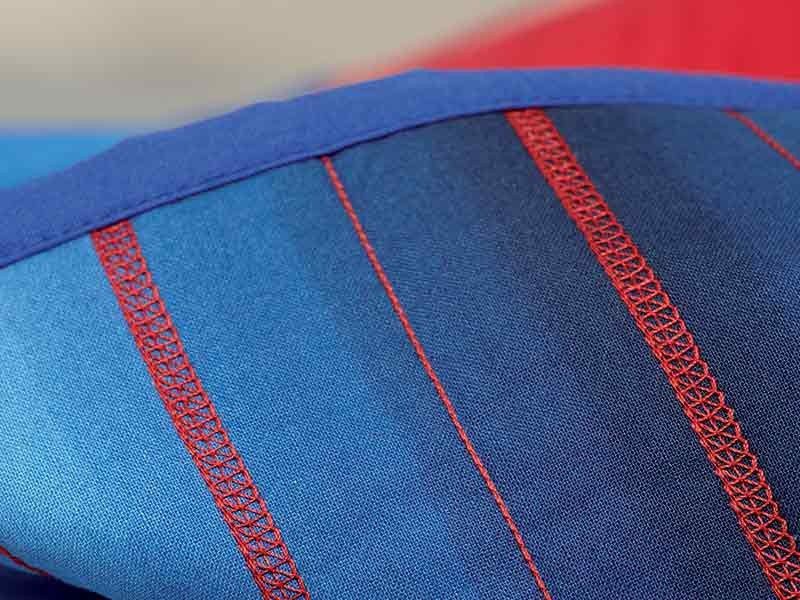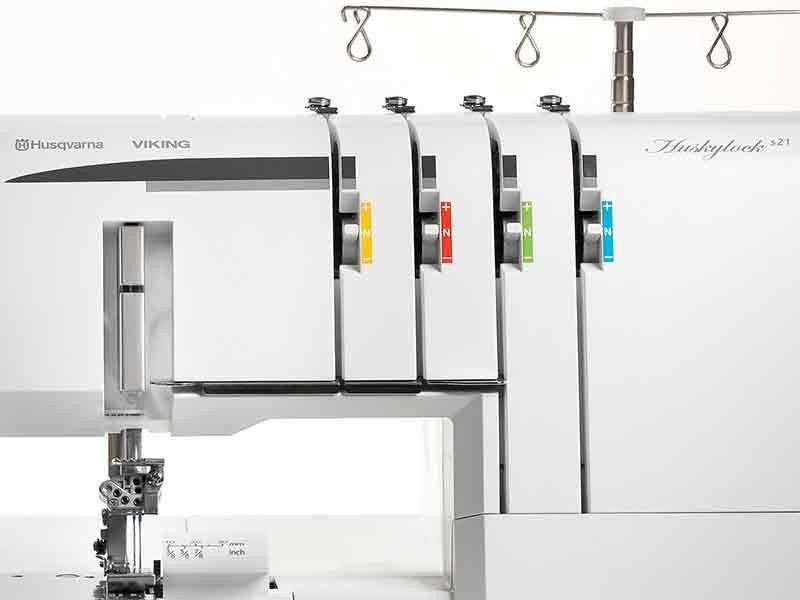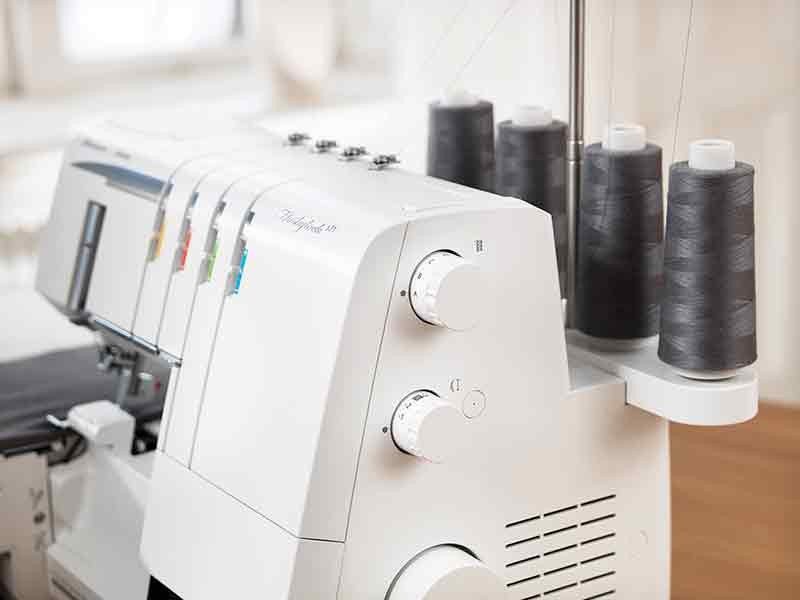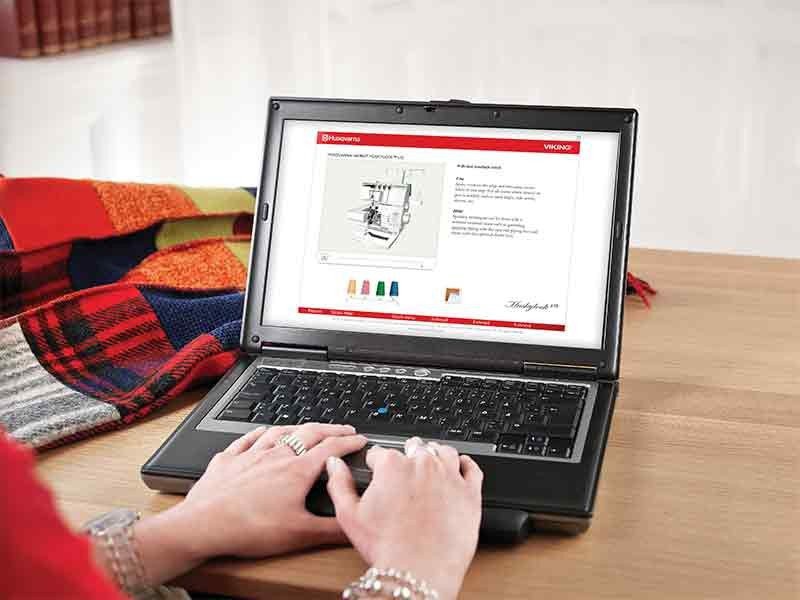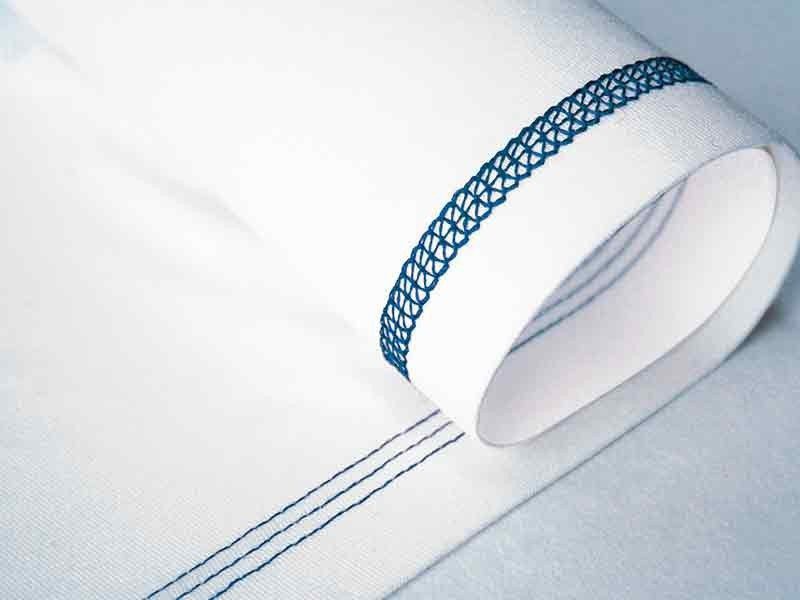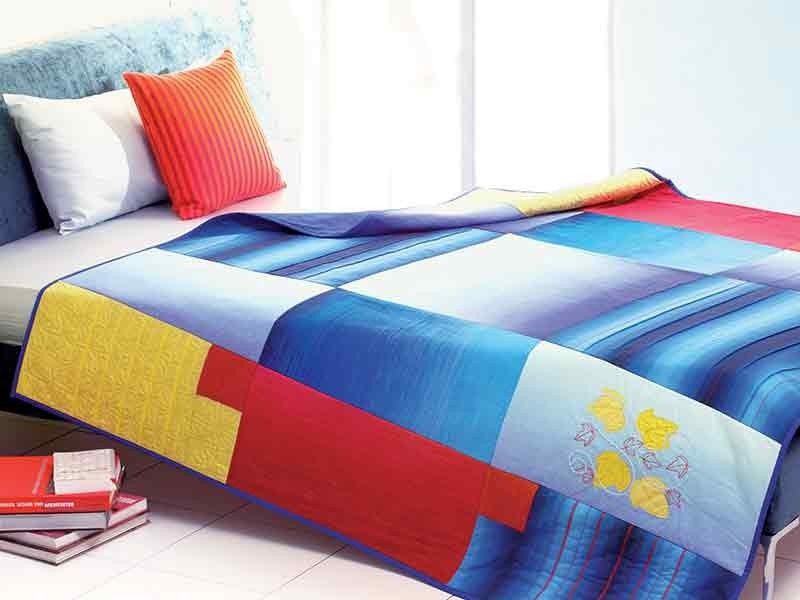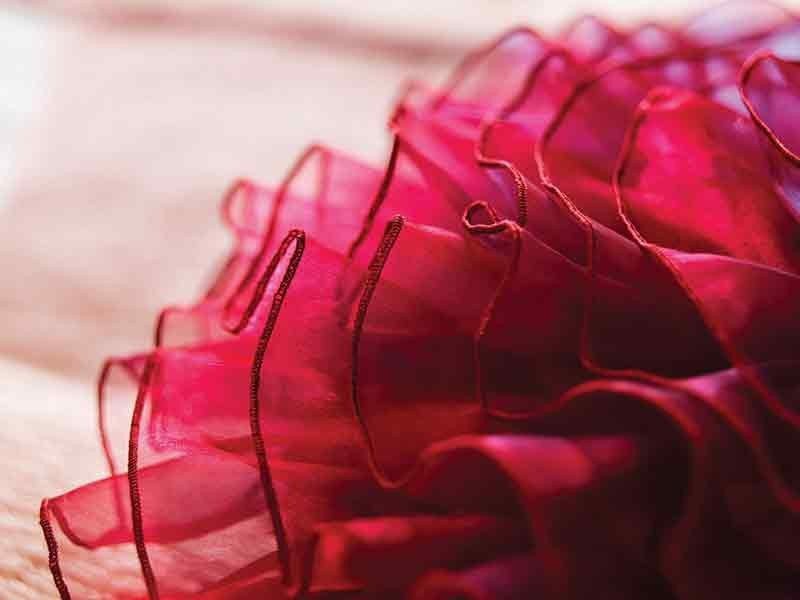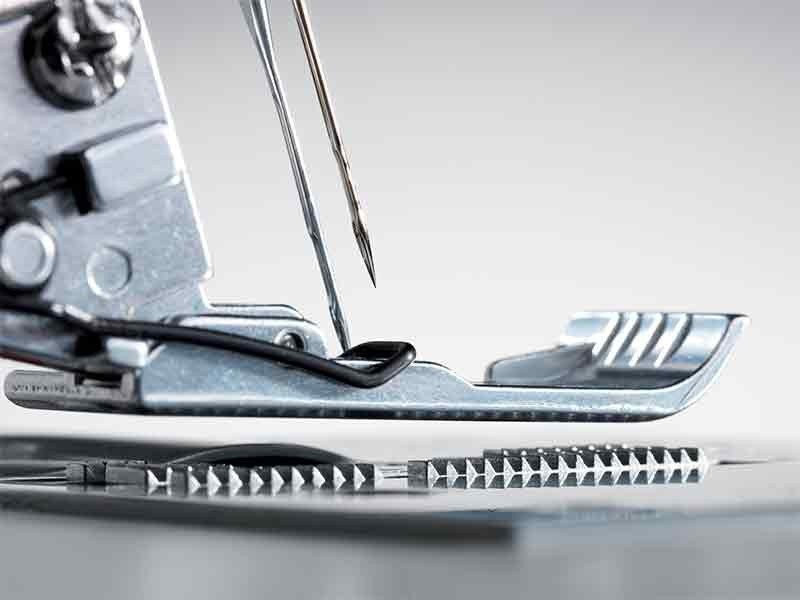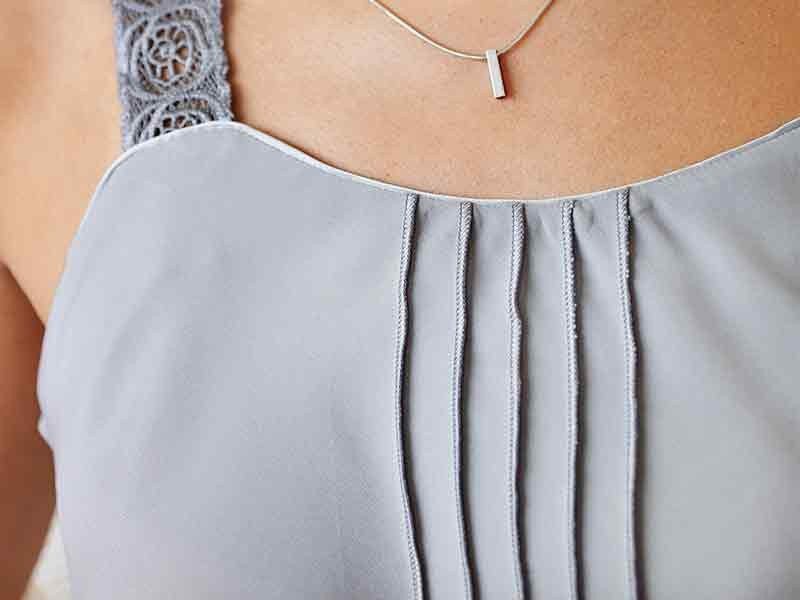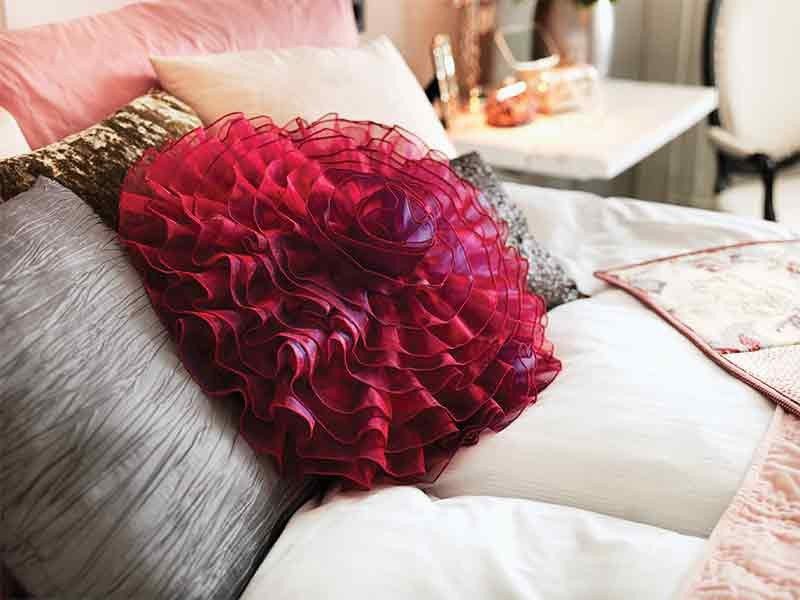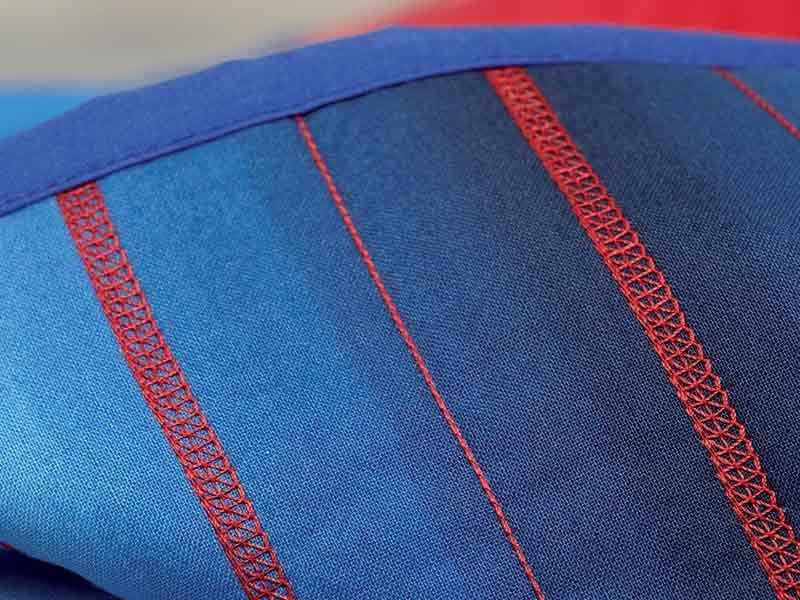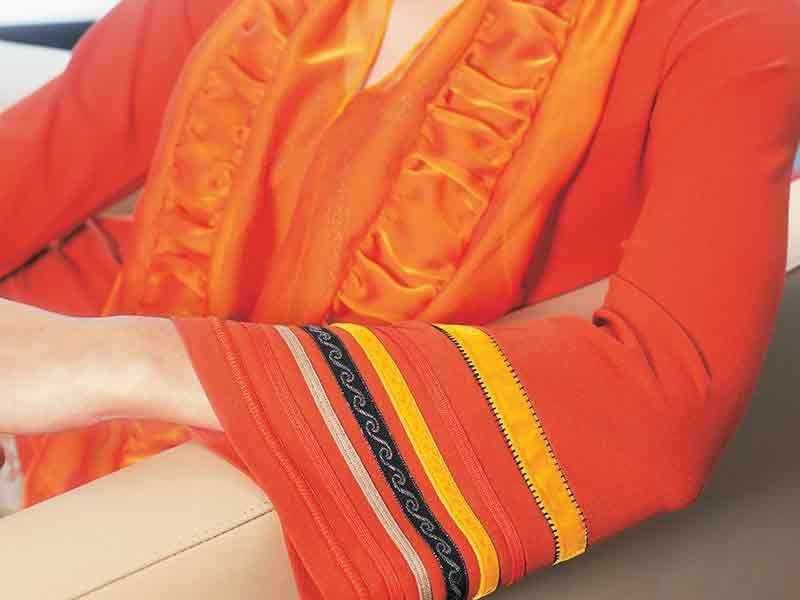 Husqvarna S21 overlock machine with two needle
The lowest price of the last 30 days: 3 899,00 zł
Husqvarna S21 Cowerlock - first 4-thread model with cover stitch function
Husqvarna S21 Cowerlock has 21 types of stitches , including chain, cover, two-needle, three-needle, overlock and roll-up stitches. The additional equipment of this model includes a wide table that influences the convenience of use. The threading path has been marked with different colors, thanks to which the work is clearly easier. The Husqvarna S21 overlock helps to finish the edges of any type of fabric, thus confirming that its functionality meets the expectations and needs of people interested in sewing. Offer: foot for invisible hemming and a set of needles included in the price!
2,3,4-thread coverlock
Choice of 21 stitch programs including:
● stitch ladder three needle 6 mm wide - perfect for hems of fabric elastic, finishing all types of knitted fabrics.
● chain stitch - for joining layers of fabric. We use as a basting stitch.
● stitch 4-thread - reinforced overlock stitch.
● 3- thread - wide and narrow overlock stitch, also used for decorative techniques.
● 2-thread stitch - rolled edge or flat, narrow or wide.
● edge rolled hem - 2 or 3-thread hems with edge hems.
Table included
Extra increase in the field of work. The table has the dimensions of 420 x 365 mm. The working space is comfortable.
Simple transition from overlock to double needle stitches
There is no need to replace the presser foot or the needle plate.
Snap fastening of the presser feet
Allows you to easily replace footers. Press the button, the foot falls onto the fabric. Then place a new one and lower the presser foot lever. The presser foot is automatically "clicked" and is ready for use.
Adjusting the stitch parameters
Adjust the stitch length, cut width and presser foot pressure. Choose the optimal settings for different fabrics and sewing techniques.
Adjustable presser foot pressure
Thanks to the smooth adjustment of the presser foot pressure, we can easily sew thin and thick fabrics.
Quick thread loading
Open thread guides are color-coded all the way through the thread path. Threading is simple and quick. A DVD with a video guide on how to thread the thread is included.
Full needle force
Electronically controlled speed regulator guarantees constant and full force of the needle, regardless of the speed at which we sew.
"Differential Transport" setting
Eliminates stretching and wrinkling of the fabric. Thanks to it, we can sew various types of materials without creasing. Sets manually to the selected stitch and sewing technique.
Fast sewing speed
Speed 1100 stitches/minute, select from 2 speed ranges. For more precise elements, a lower speed is recommended.
Releasing the thread tension
Easy threading and extraction with presser foot raised.
Large space under the presser foot
Very useful when sewing thick heavy fabrics (6.5 mm)
Safety feature
The machine will not start with the front cover open
Built-in rolled hem
Quick roll hem without replacing the presser foot and needle plate
Universal Standard Foot
Can be used with all stitches
Movable upper knife
We have the option to disable the knife from work for special techniques.
Convenient thread cutter
cutting threads. We don't need to use scissors.
Built-in double-thread converter
Thanks to it, we can sew with 2-thread stitch.
Casing ruler
We have a convenient linear measure in centimeters on the machine housing.
EL industrial needles
Coverlock uses industrial needles for high speed sewing.
Waste bin
Collects clippings.
Two-year warranty
All components and parts in the machine are covered by a 2-year warranty. We provide door-to-door service.
We invite you to buy needles for sewing various materials, additional spools and machine feet. You can find everything in the category "Accessories"
Description of the above product is protected by copyright. Their use requires the permission of the copyright owner. Downloading the content of the above description without the consent of Wiking Polska Sp. z o.o. based in Krakow constitutes an act of unfair competition in the light of the ACT of April 16, 1993 "on combating unfair competition".
Data sheet
Number of stitches

21

Foot pressure function

Yes

Stitch length adjustment

from 1.2 -4.0 mm

Stitch width adjustment

up to 6.0 mm

Free arm

NO

Automatic lower looper threader

Yes

Number of threads

4,3,2

Ladder stitches

yes (3mm and 6mm spacing)

Chain stitch

Yes

5 thread overlock stitch

NO

4 thread overlock stitch

Yes

3 thread overlock stitch

Yes

2-thread overlock stitch

Yes

Built-in rolled hem

Yes

Illumination source

LEDs

Releasing the thread tension

Yes

Differential transport

automatic

Work speed

1100 injections/min

Colour-coded open thread guides

Yes

Large space under the foot

Yes

Snap-on feet

Yes

Upper knife deactivated

Yes

2-thread stitch converter

Yes

Clippings container

Yes

Protection when the lid is open

Yes
Specific References
ean13

7393033083939
Overlock stitches and overlocks

We have prepared for you a presentation of overlock stitches. If you are a beginner tailor or seamstress, or just want to expand your sewing knowledge, this video is for you.
8 other products in the same category:
Product Review
Reviews (0)

All reviews (0)
Excellent (0)
Good (0)
Medium (0)
Poor (0)
Terrible (0)

Latest
Oldest
High rating
Low rating
Helpful