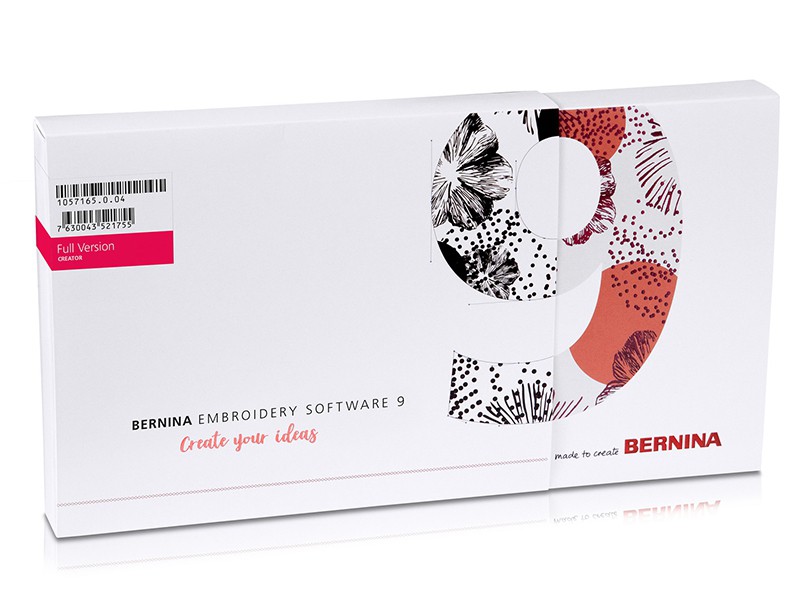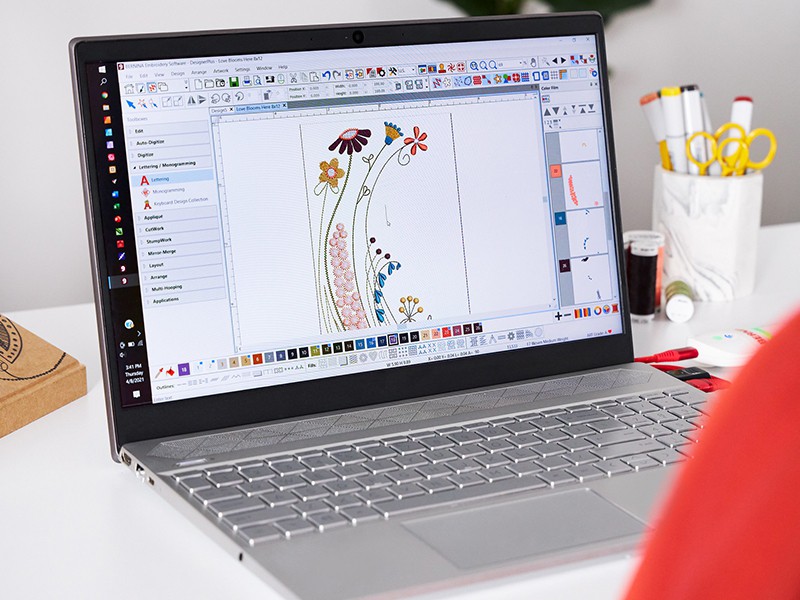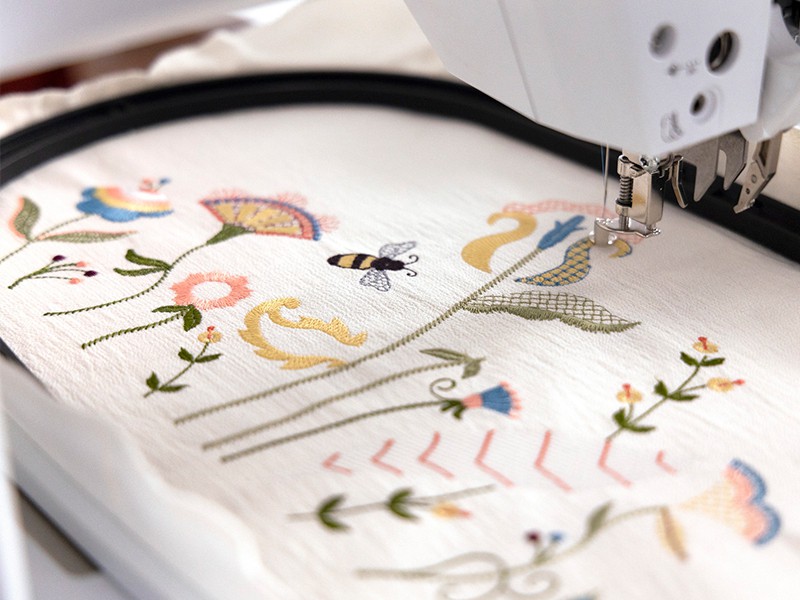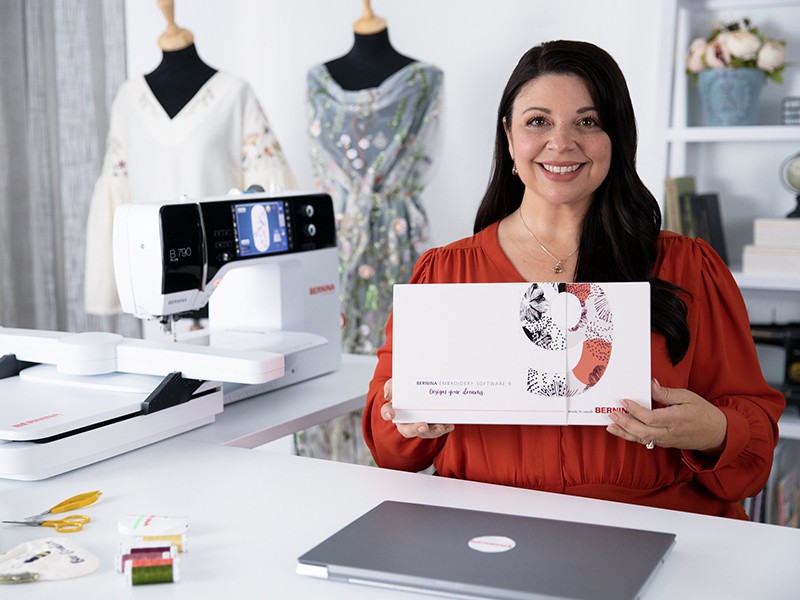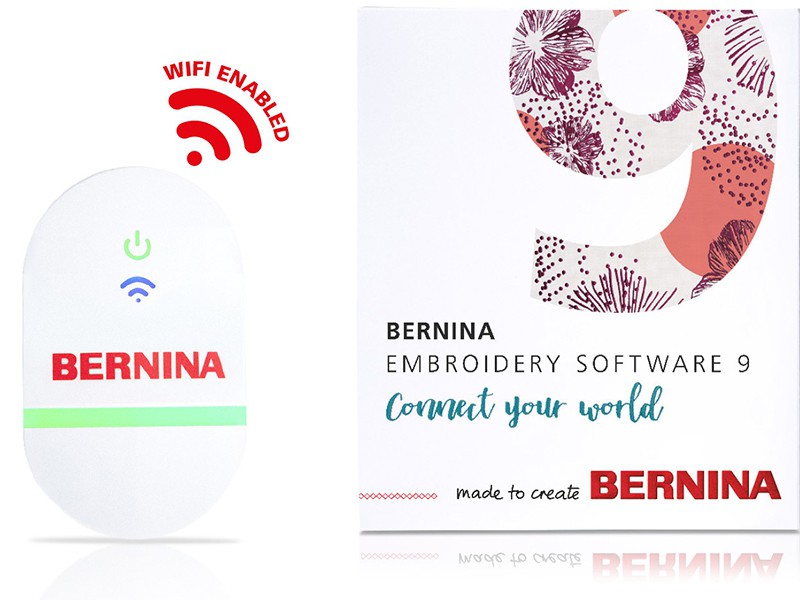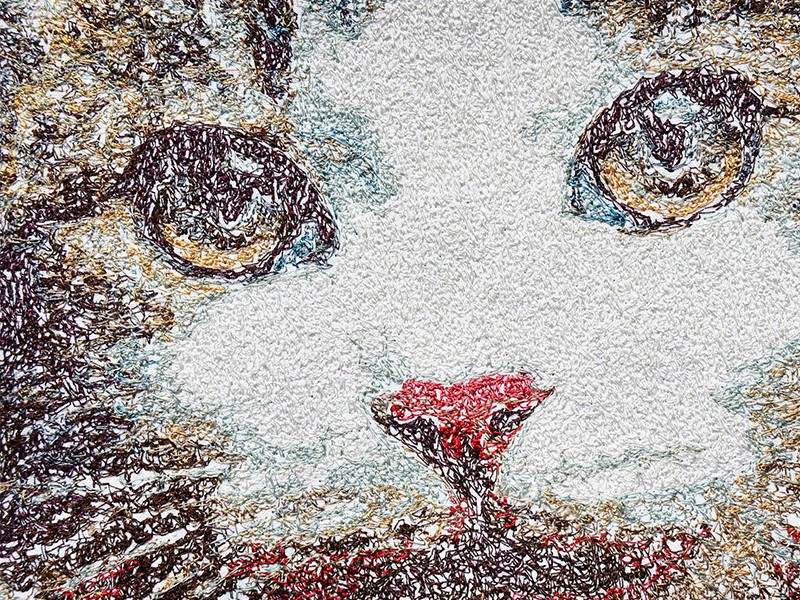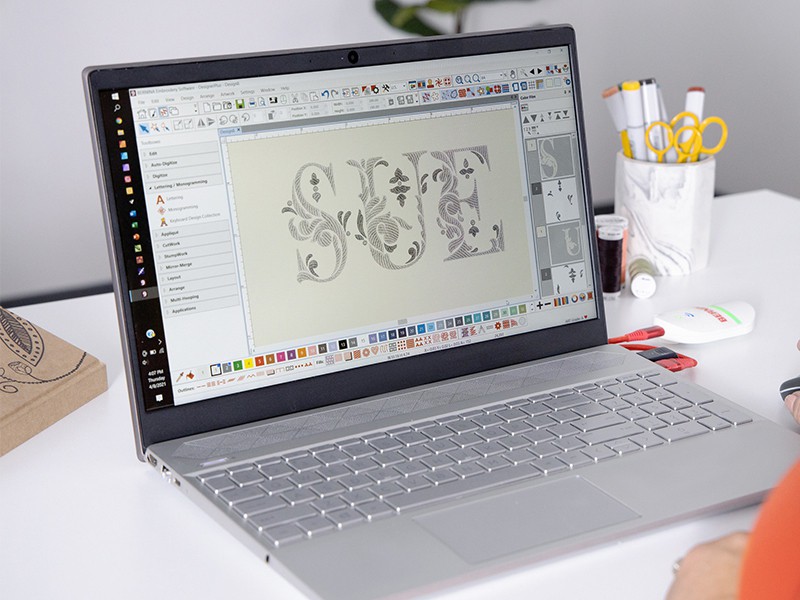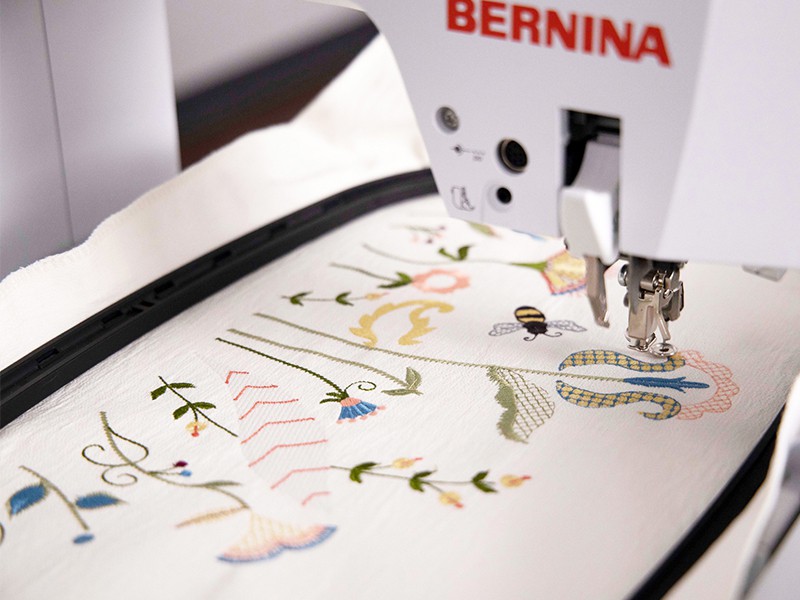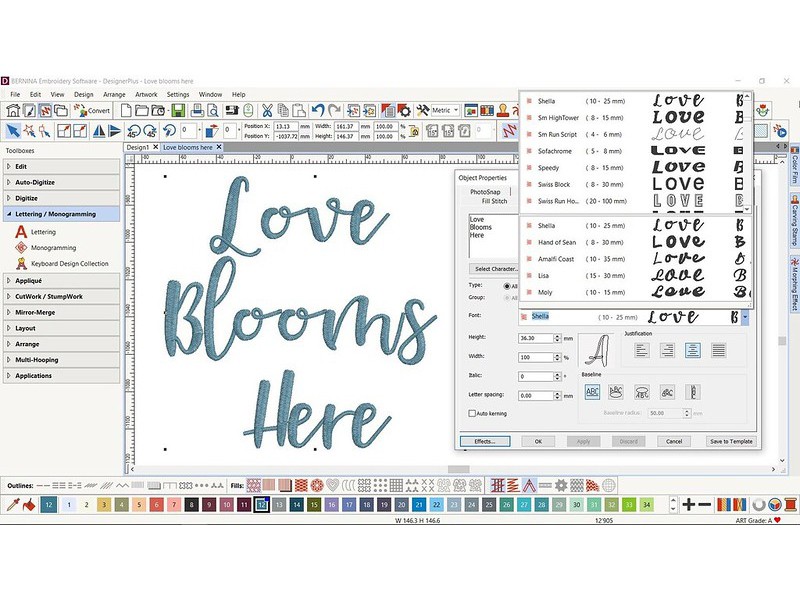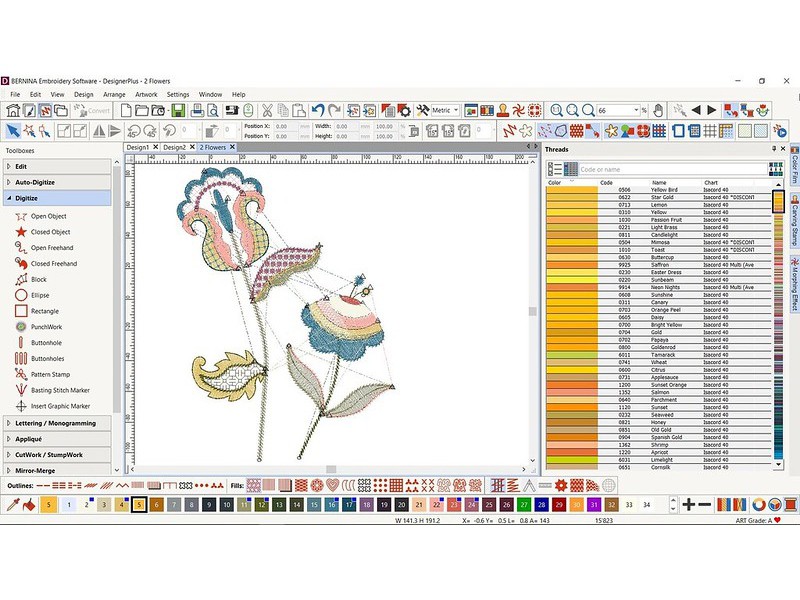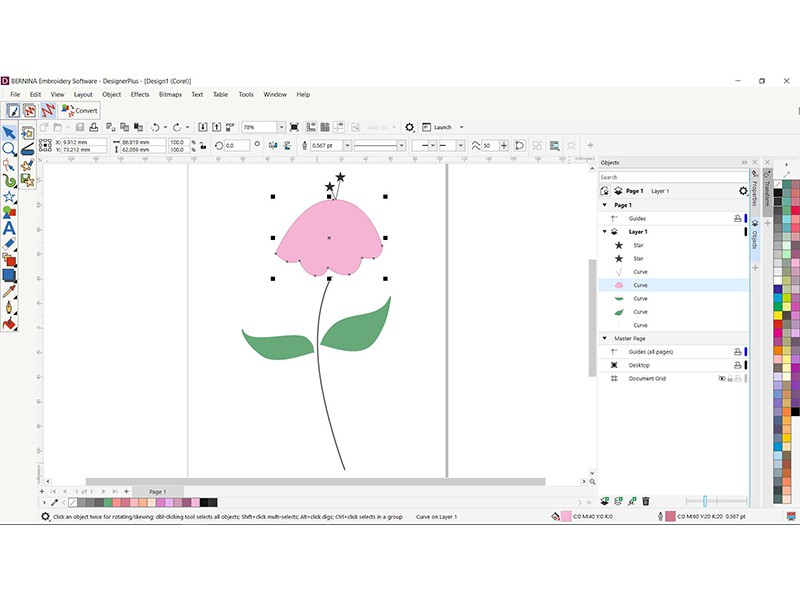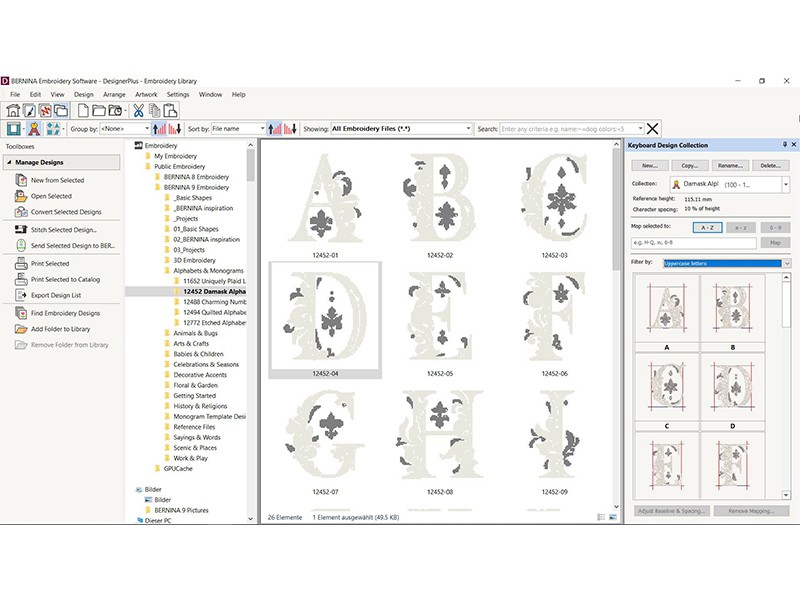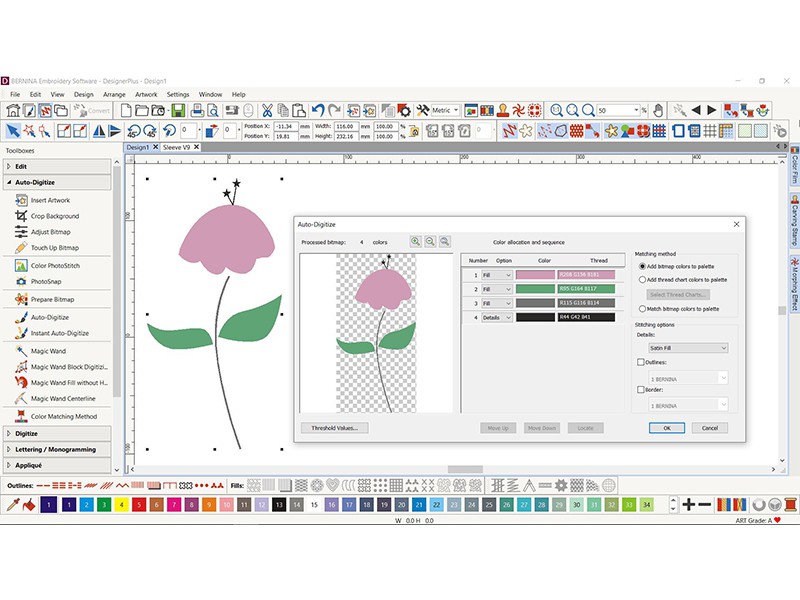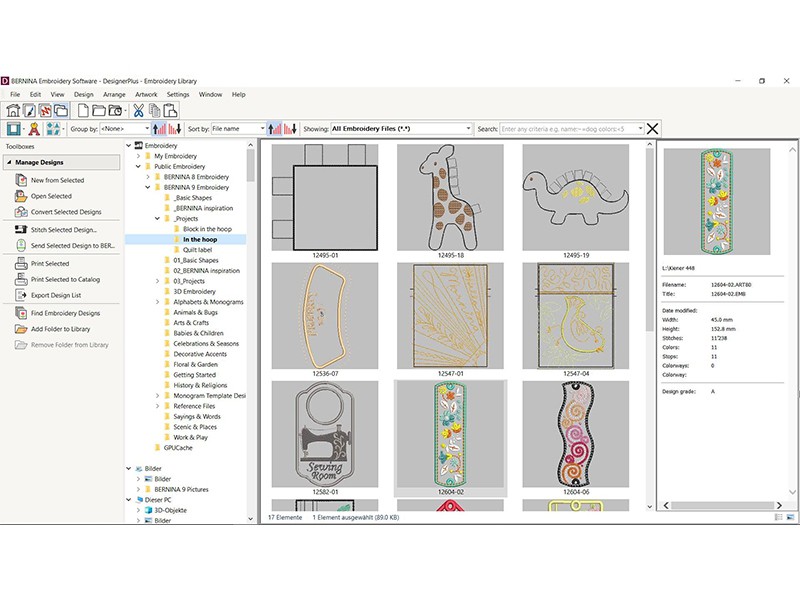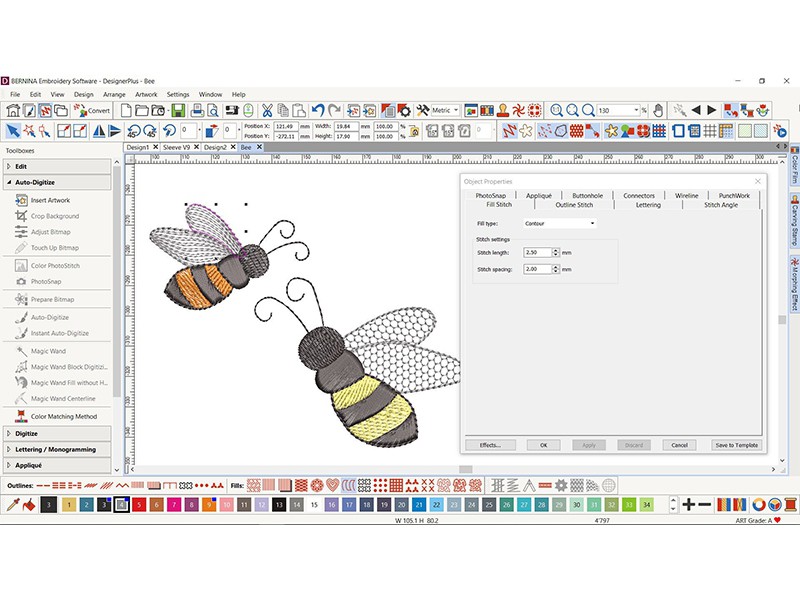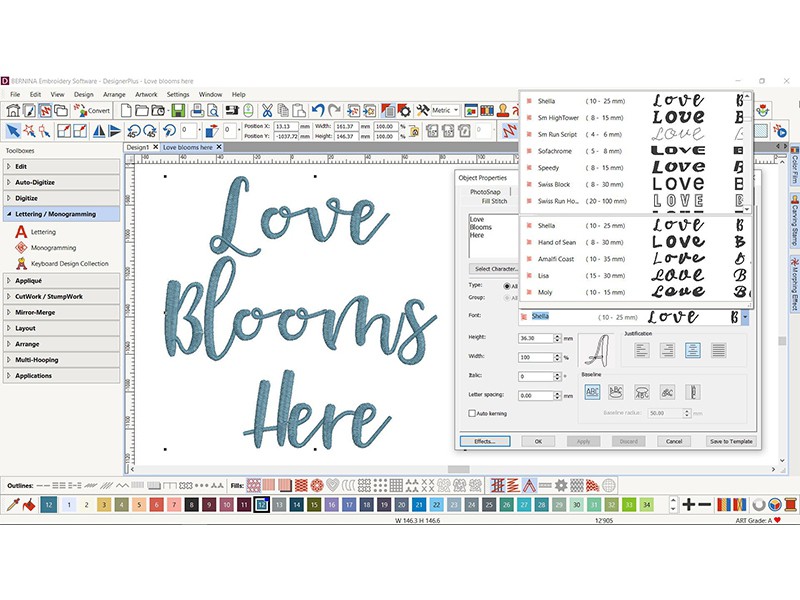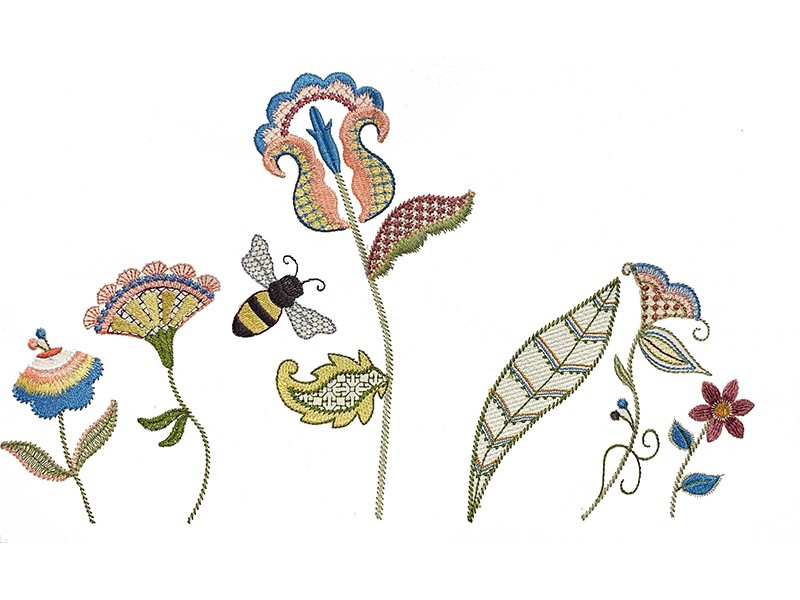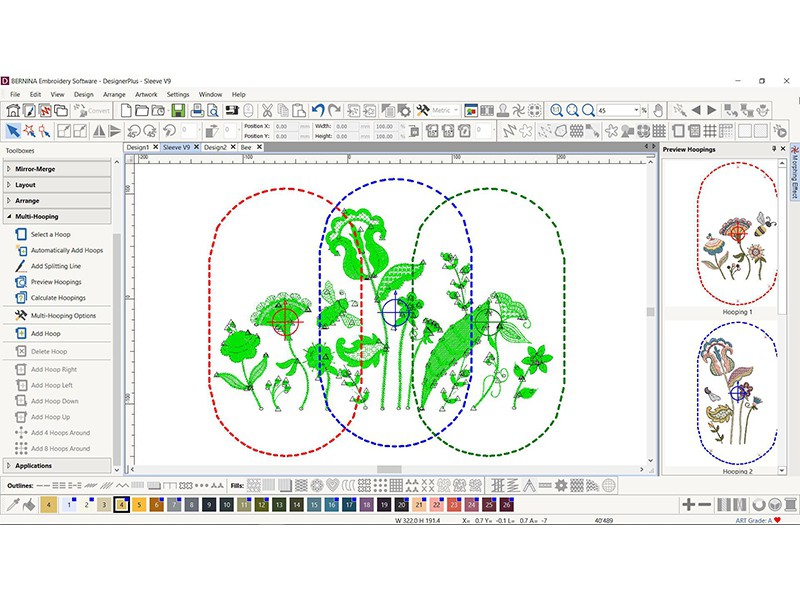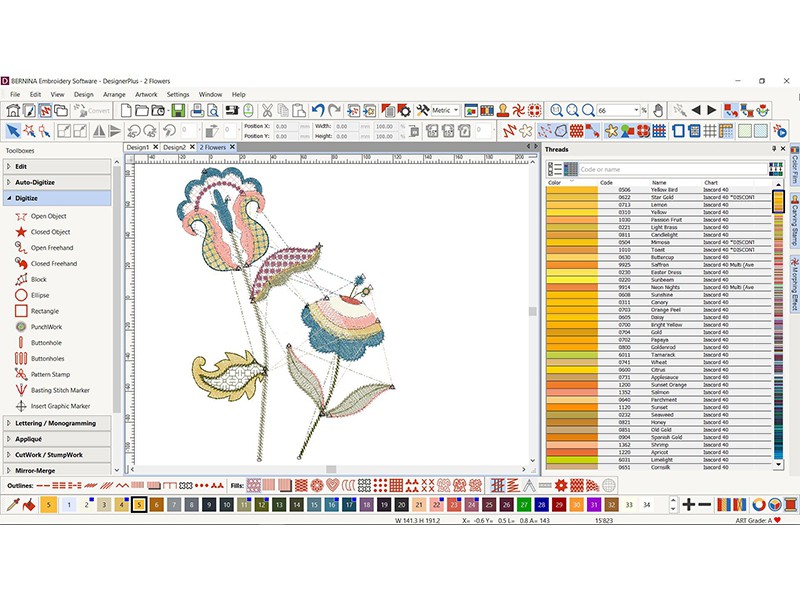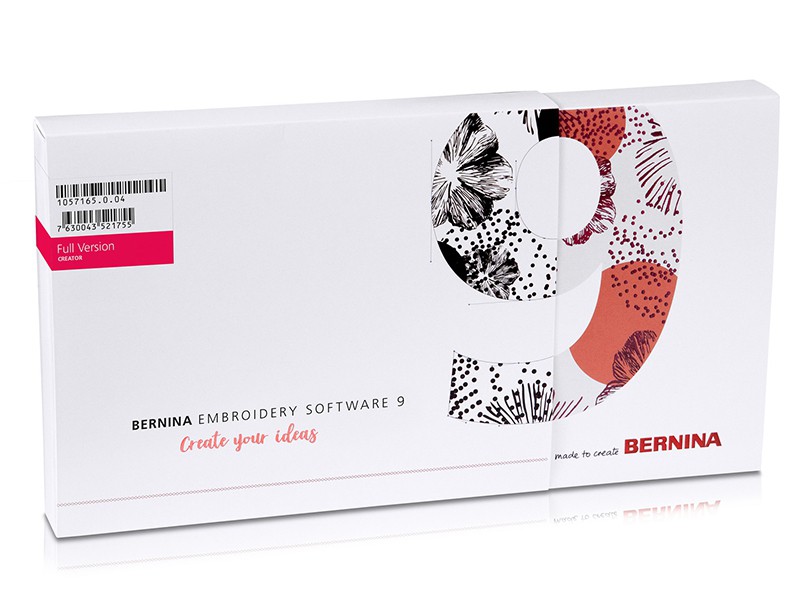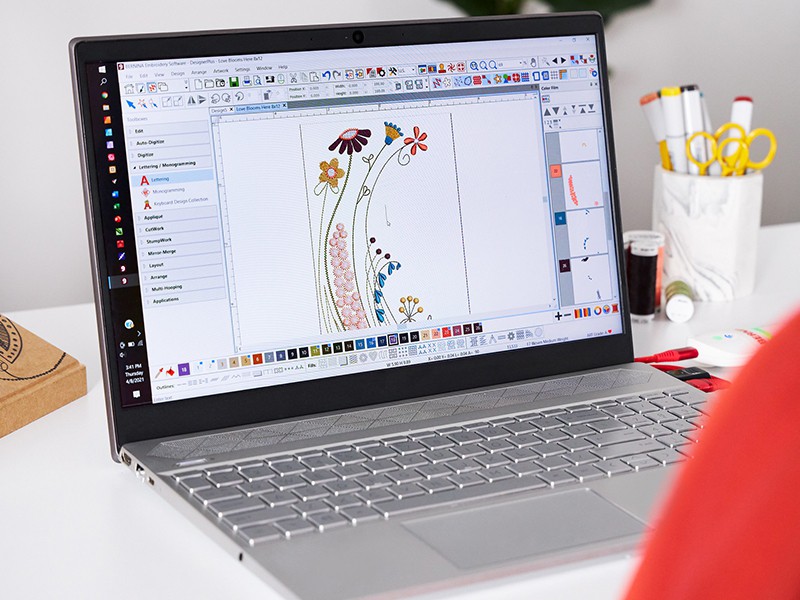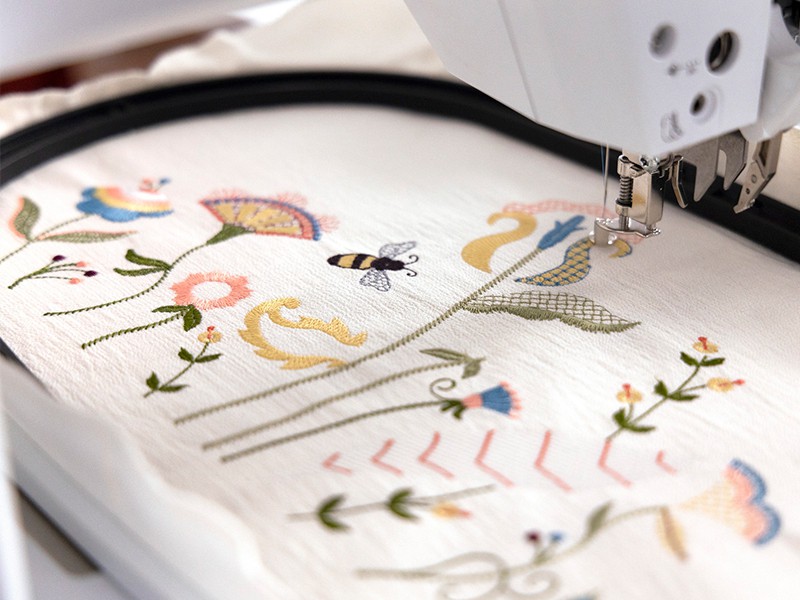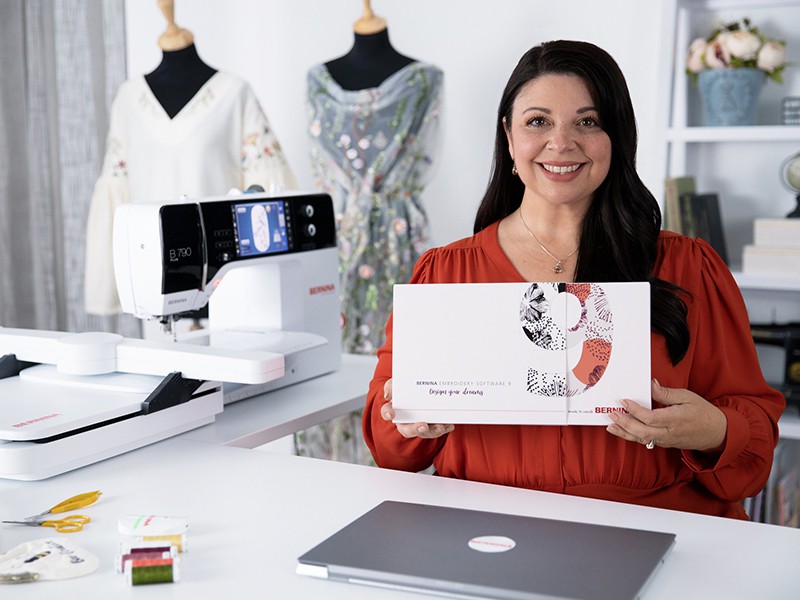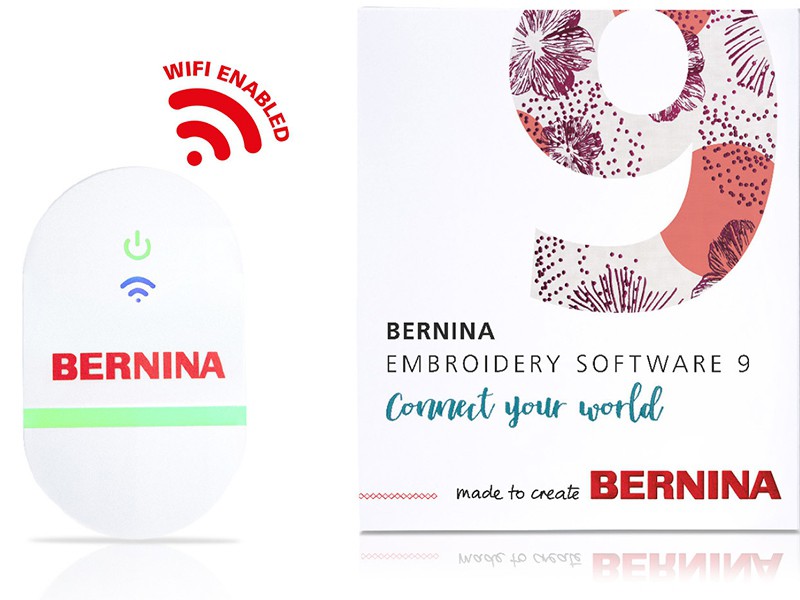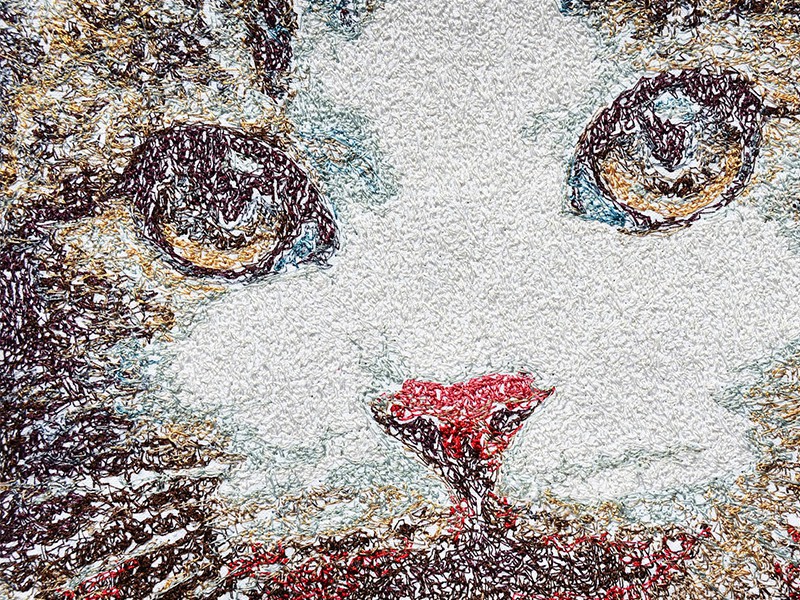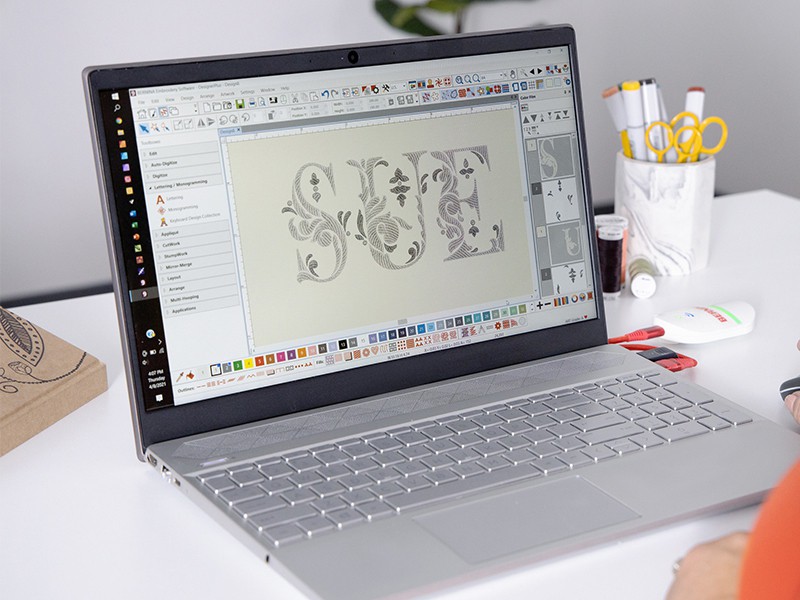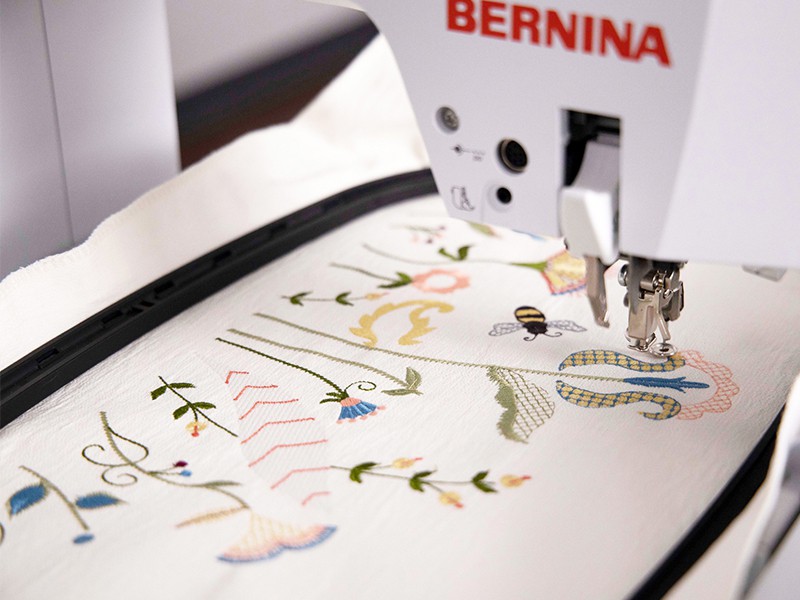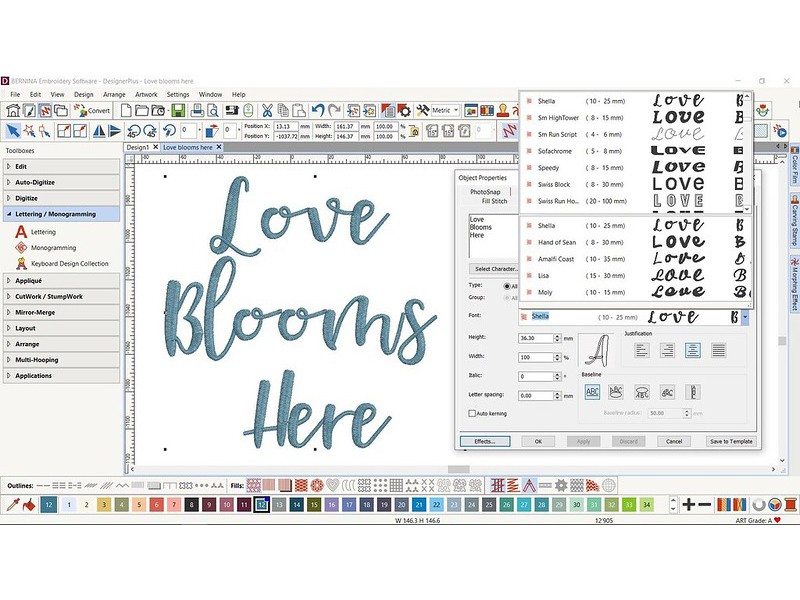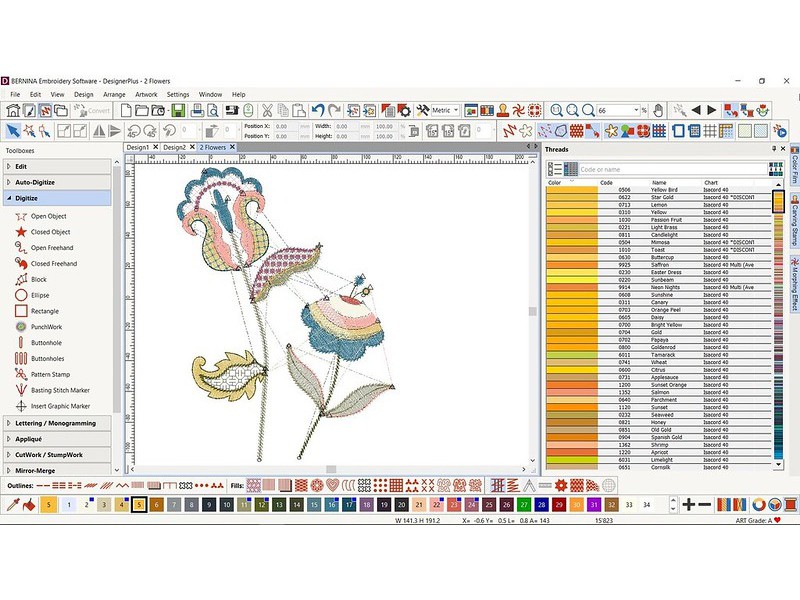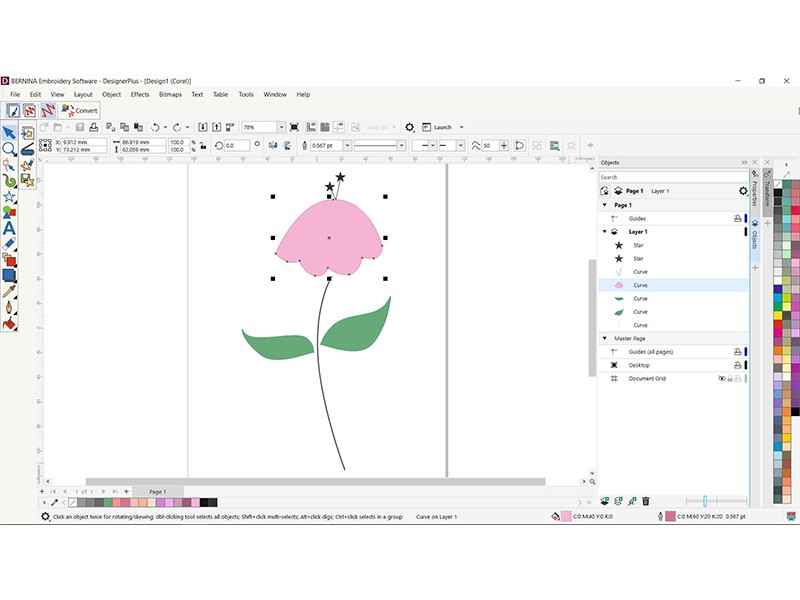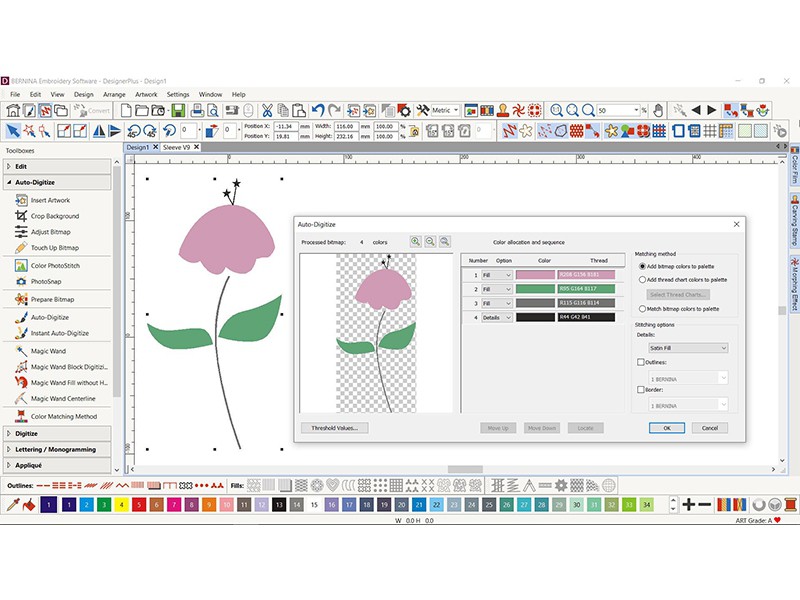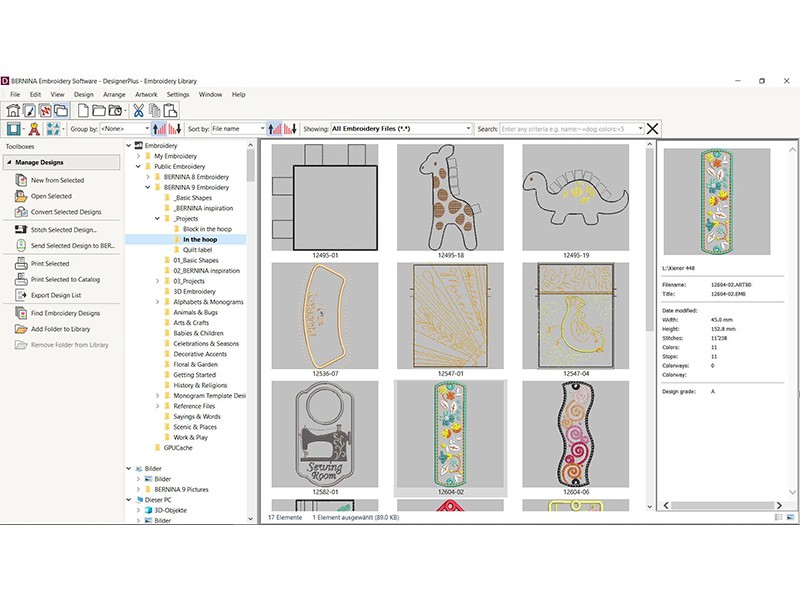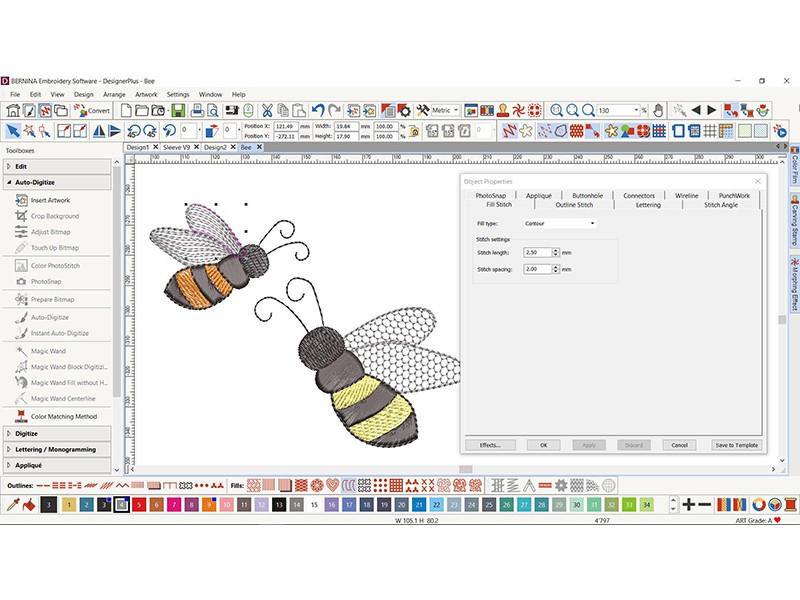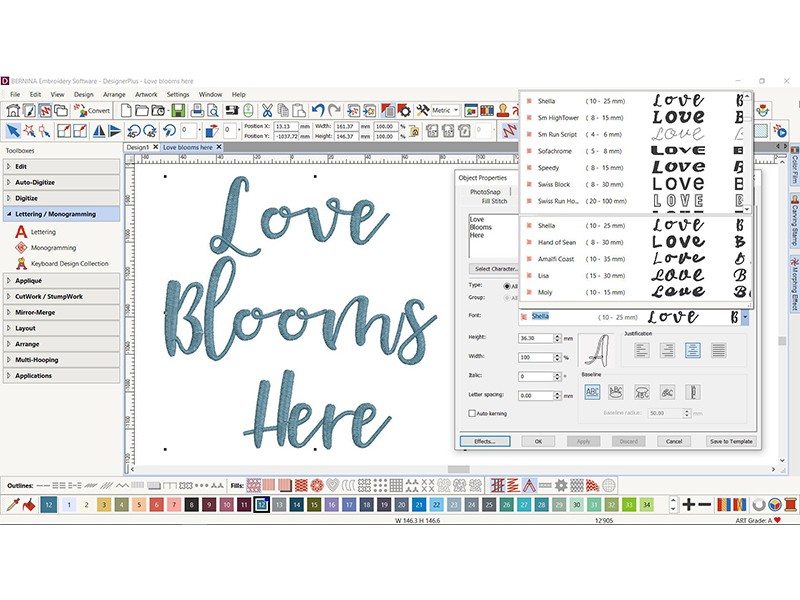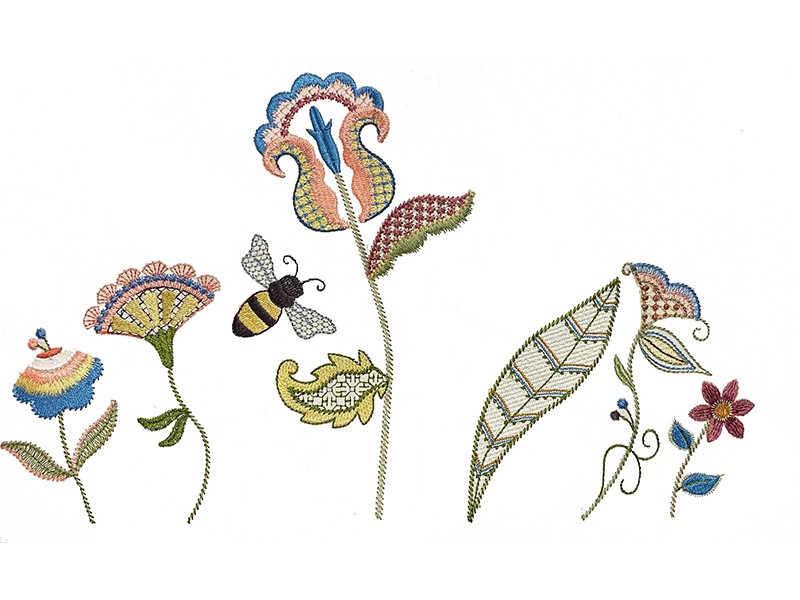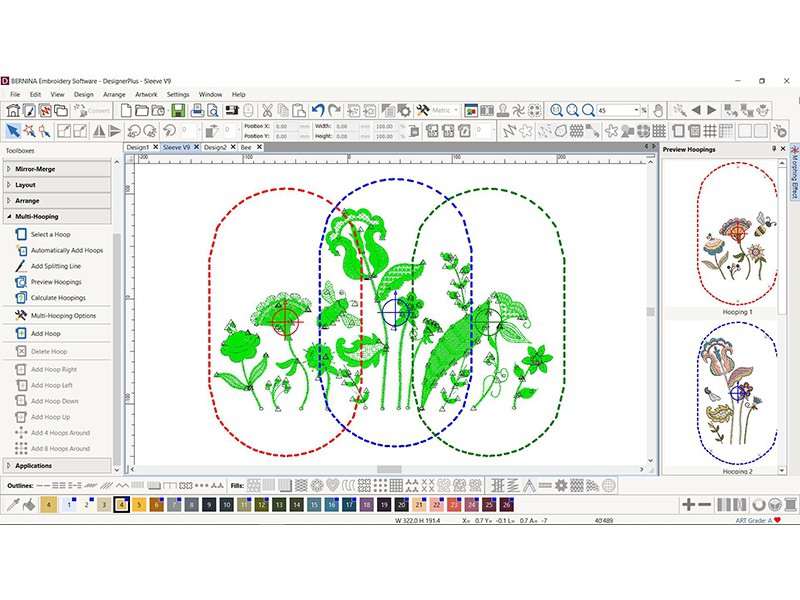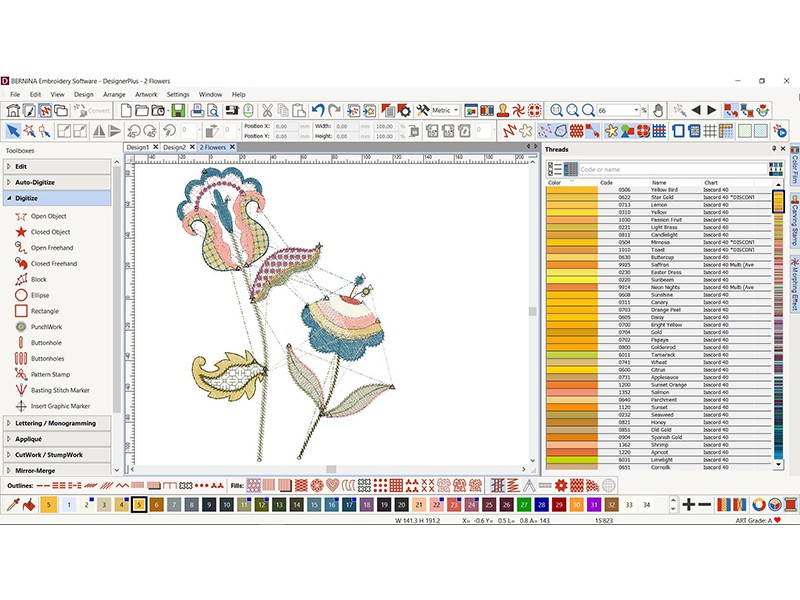 Bernina Creator Full Version v 9-Full Version
The lowest price of the last 30 days: 2 499,00 zł
Bernina Creator Embroidery Software v 9 Full Version - embroidery design software.
BERNINA Embroidery Software 9 is a newly developed software with both long-time and novice users in mind. It opens the door to outstanding and creative embroidery and is available in two levels: DesignerPlus and Designer Creator. The richest version of DesignerPlus offers all the great new and amazing embroidery features for creatives who want to design unique motifs. Users who have previous versions can upgrade their older BERNINA Embroidery Software to BERNINA Embroidery Software 9 to take advantage of all the great new features. The Designer Creat or version , is an introduction to embroidery, giving the beginner all the tools needed. You can use Creator to start your embroidery projects, as well as edit and change designs to create something personal and valuable for you. And if you're up for it, you can easily upgrade from Creator to DesignerPlus at any time. BERNINA Embroidery Software 9 offers numerous new features designed to make embroidery creation fast, easy and satisfying. Both levels offer many new options and capabilities, including WiFi functionality. This new feature requires a BERNINA WiFi Device, which is standard on DesignerPlus and an option for Creator. Creating new designs has never been so easy. Embroidery has reached a new level!
Note: You can download the full trial version - 30 days from the link https://www.bernina.com/difference-V9-trial
Note: Bernina youtube channel with video instructions for the program: https://www.youtube.com/playlist?list=PLfT1DJU1aElqjUUMWXnGS3gfP2bWgBqEc
384 patterns included
The Bernina Creator version of the program includes 384 embroidery files, 60 typefaces, and 6 versions of type run curves. The number of filling patterns is also rich: 32 basic and 562 special ones. We will also benefit from 9 basic outlines and 172 Artwork files.
Easy installation
Installing BERNINA Embroidery Software 9 has never been easier and more flexible thanks to an improved installation process. In no time, the software is installed on your computer. Plus, you can use the software on multiple computers simply by logging in and typing out your password.
Home screen
When you open BERNINA Embroidery Software 9, you'll notice an informative and interactive home screen that offers links to tutorials and new projects.
WiFi functionality
Transfer your designs to your machine effortlessly with the new WiFi function. The BERNINA WiFi Connector was developed to wirelessly manage and transfer your embroidery designs. This hassle-free process allows you to do all the creation on your computer, in any room of your home, and then send it to your embroidery machine for embroidery. The connection between the software and the embroidery machine through WiFi functionality is so easy! Whenever your embroidery design is ready to be embroidered, you simply start the process with one click. The BERNINA WiFi device is included with DesignerPlus and can be purchased separately with Creator.
Auto-Digitising and Manual Digitising
At both the DesignerPlus and Creator levels, you have the ability to convert a graphic into an embroidery design. This is done with the powerful, updated Auto-Digitising and Manual Digitising tools. In just a few clicks, your artwork is ready to be embroidered. With Manual Digitizing, you can create your embroidery design from a sketch and digitize it manually. This allows maximum flexibility right from the start, using multiple stitch settings and effects. DesignerPlus offers even more specialties, such as Keyboard Design Collection, Quilt Design Application, Cross Stitch Design Application, Multi-Hooping, PunchWork and Couching.
Full editing
Both levels offer full editing tools, providing unlimited flexibility to change and customize your embroidery designs. For example, you can add special fill effects, change colors or resize. With great new features, BERNINA Embroidery Software 9 opens up a wider range of creativity than ever before. Full Editing offers new Branching and Weld tools. With the Branching tool, you don't have to think about the most effective sequence of stitches and interfacing, because it does it for you. Digital artists often want to combine or weld multiple objects into one, which is easy with the new Weld tool.
Fonts
You can access lettering from a separate set of lettering and monogram tools. Many new fonts have been added to BERNINA Embroidery Software 9 to give you more than 60 fonts - including elegant, contemporary handwriting styles. To ensure the best quality, the recommended size for each font is displayed in a dialog box, and the size in the preview can be changed from small to large. The font selection window shows recently used fonts at the bottom for greater ease of use. Adding fonts has never been so flexible.
Color management
The items in the palette are numbered for ease in the color management system, and the color wheel includes a range of color options. Choosing the right color and fill for objects has never been easier thanks to the numerous options in the palette (56 + 3 applications). Selected colors are marked with a blue marker.
Integrated Design Library
This powerful search engine provides quick access to all projects and provides enhanced project management. It makes it easy to browse, group and search for designs or get inspiration. From here, you can also directly send designs to the BERNINA WiFi Device for embroidery.
3D Embroidery
Colour Photo Stitch and Automatic Digitising features turn your favorite photo into a detailed embroidery design in just a few steps. Add unique 3D effects to embroidered letters with Puffy Lettering, and create beautiful eyelet embroidery and appliqué with the enhanced CutWork function. Globe Effect turns flat embroideries into 3D designs, and with Couching, create stunning 3D effects from wool.
Automated quilting block layout
Quilting is also easy with the Automated Quilting Block Layout feature. Automatic block background stitching is used to create "echo" patterns, such as scroll-clipped or stipple-filled blocks. In addition, sizing and positioning aids for quilting blocks are available.
Easy positioning
The positioning feature makes it easy to place designs where you want them. Simply set up a design sheet and add a template to preview, then move and rotate the design within the tambour and use the advanced print preview options. Use the hoop template and fastener stitch markers for accurate positioning.
Create Applications
Use powerful applique creation tools and transform any shape into an applique design with a single click. Even creating appliques with holes in the center is now easy. Want to cut out fabric using CutWork's cutting needles or a plotter? No problem, as you can save an additional cutting file directly from the embroidery canvas.
Simple and clear interface
All of the software's amazing features are easy to use and navigate with a user-friendly interface. The menus are intuitive and easy to manage. You have a choice of small or large icons for an excellent view, and tool names and functions can be displayed as needed. It is possible to open more than one project at the same time with easy switching between projects using project tabs.
"Underlay" function.
Program the underlay before making the embroidery. This option enhances the fabric and embroidery. In the Underlay tab, you can select different types of underlay for compound fill and satin.
Pull compensation function.
Sometimes it happens that when embroidering the pattern outline, it does not coincide with the embroidery fill. At the same time, it turns out that on some materials the embroidery looks good and the problem only affects some materials. With this function, we can extend the embroidery fill so that the border is perfectly on the edge of the fill.
"Complex Fill with holes" function.
This is a fill function with stitch angle setting and consideration of empty spaces (holes).
Embroidery Edit Functions:
- Pattern rotation
- Mirroring
- Move forward/backward
- Copy, paste, cut
- Selection tool,
- Change the color of the thread or the manufacturers' palette,
- Alignment in different planes,
- Grouping,
- Re-sequencing,
- Color optimization,
- Repetition,
- Copying,
- Shape Creation Tool,
Text functions:
- Adding letters, text ,
- Adding text by circle,
- Adding Monograms,
- True Type Fonts and Polish characters
- Ready to use we have 60 fonts,
File Functions:
- Export,
- Opening and Saving,
- Printing,
- Connecting,
- Embroidery Library,
- Import of multiple embroidery files,
- Save embroidery files as graphics (jpg or png),
- Import bitmap and artwork files,
- Export of artwork files,
Preview functions:
- Realistic 3D embroidery appearance,
- Zoom in and out with mouse scroll,
- Stitch finishes,
- Measurement ruler,
- Tambourines,
- Changing the background color
- Cutting commands,
- Start/Stop commands
- Sequencing panel,
- Simulation of embroidery execution on the screen,
We invite you to read the file "compare-programs" , to compare the program versions in detail.
Description of the above product is protected by copyright. Their use requires the permission of the copyright owner. Downloading the content of the above description without the consent of Wiking Polska Sp. z o.o. based in Krakow constitutes an act of unfair competition in the light of the ACT of April 16, 1993 "on combating unfair competition".
3 other products in the same category:
Product Review
Reviews (0)

All reviews (0)
Excellent (0)
Good (0)
Medium (0)
Poor (0)
Terrible (0)

Latest
Oldest
High rating
Low rating
Helpful