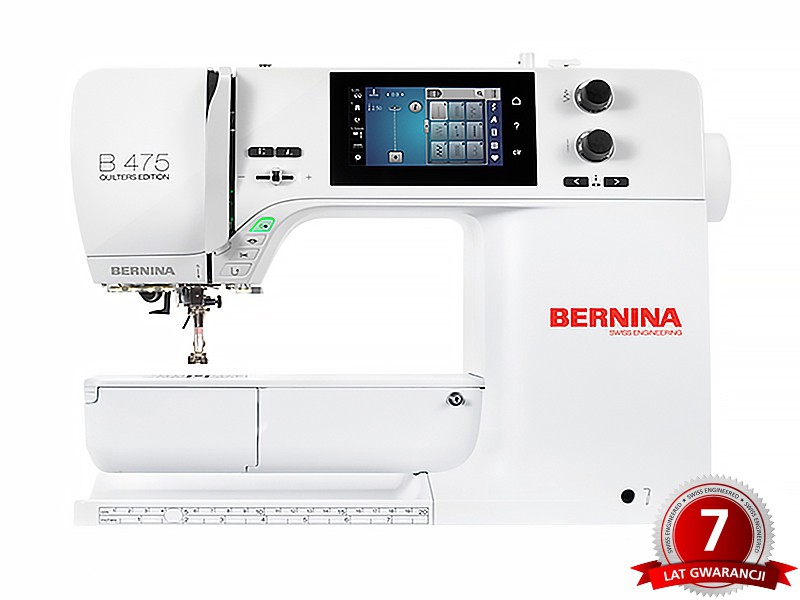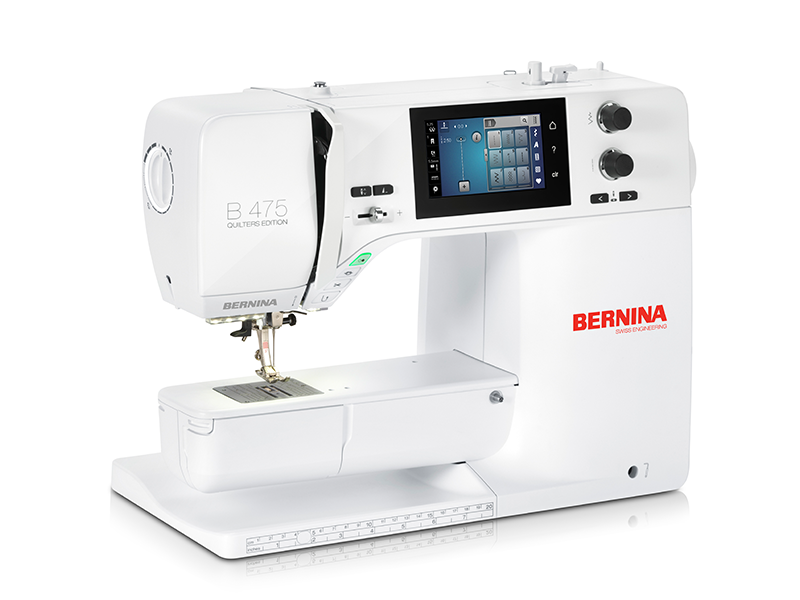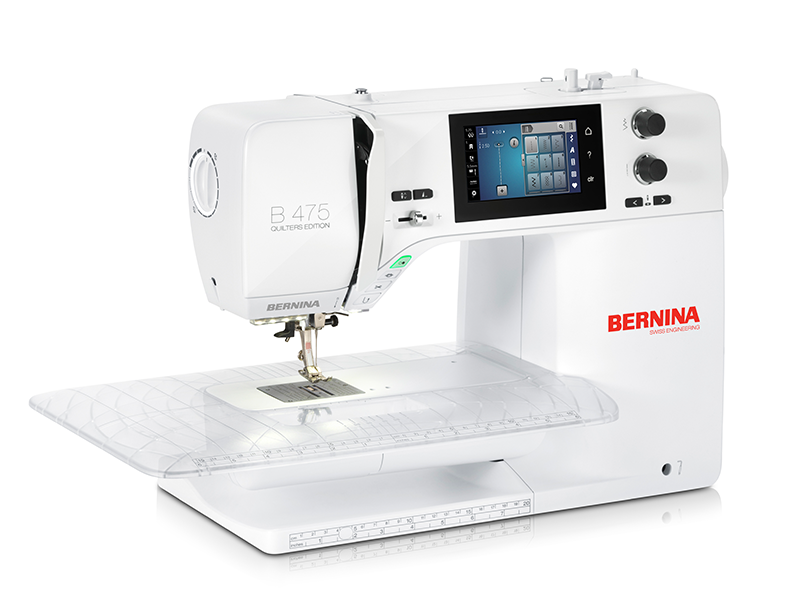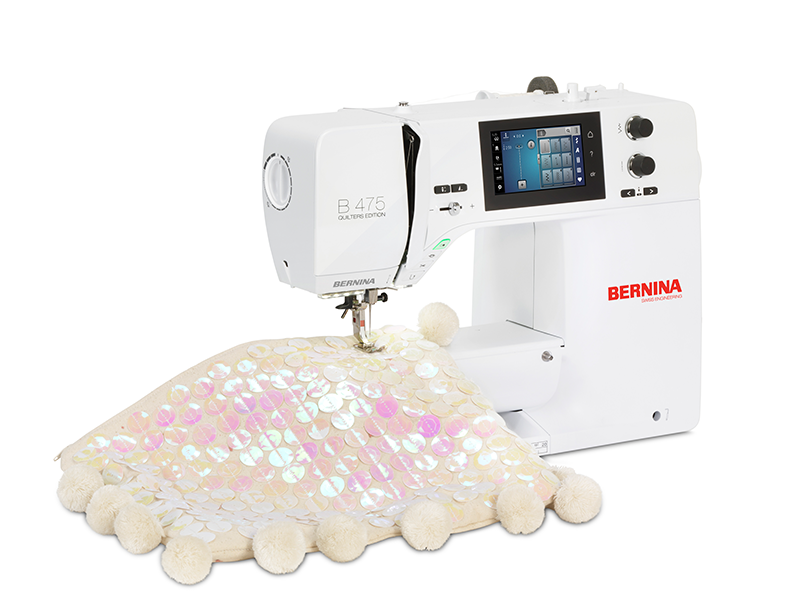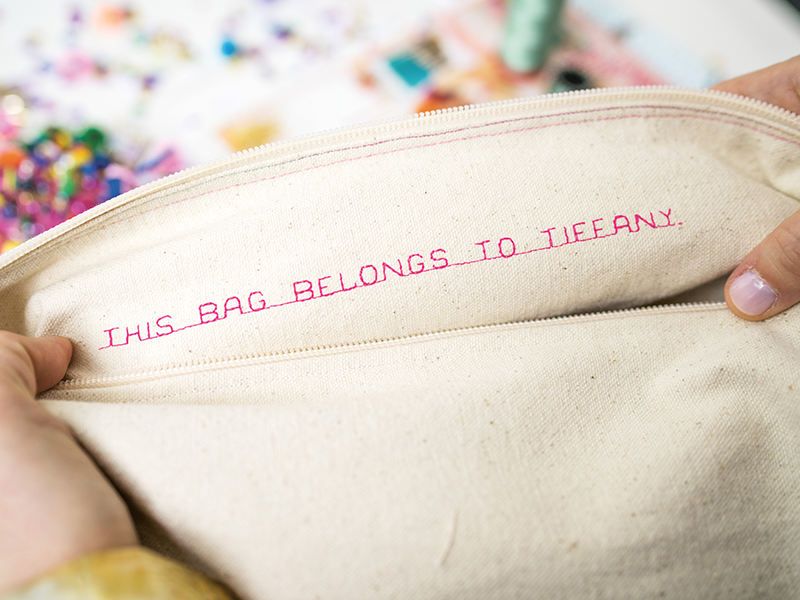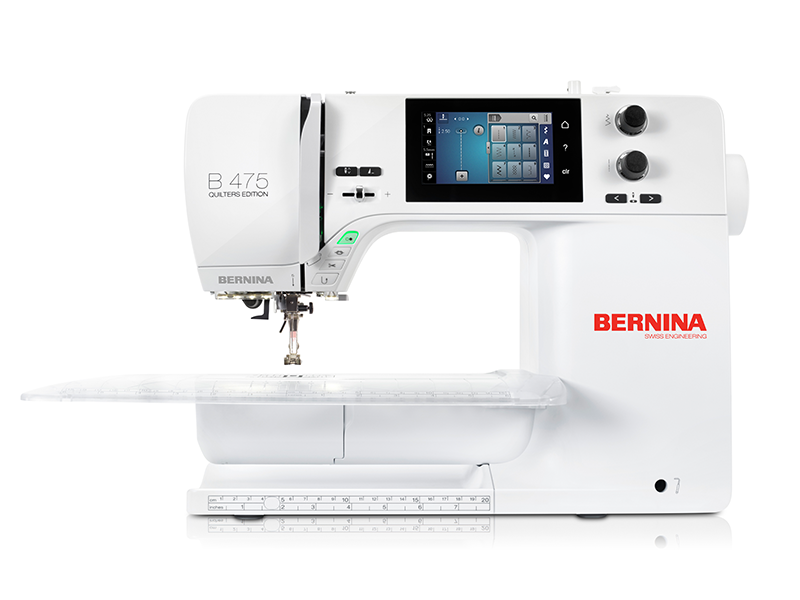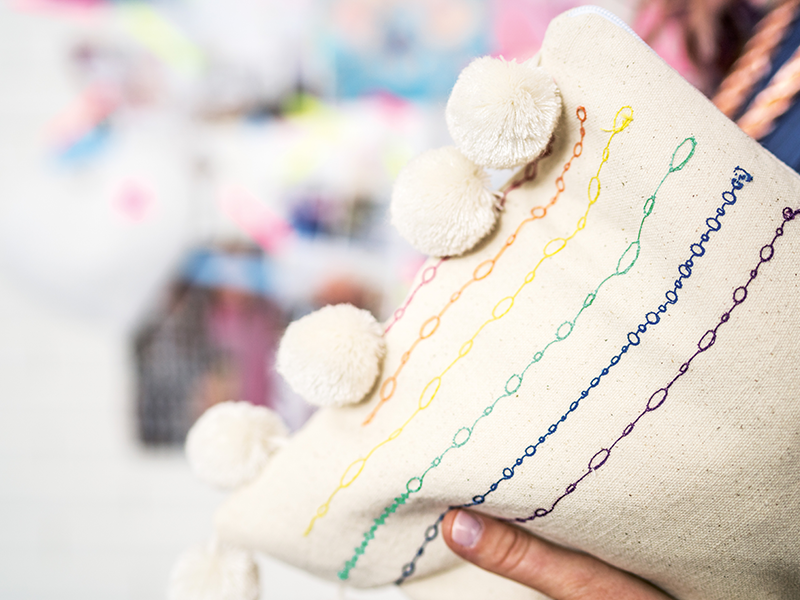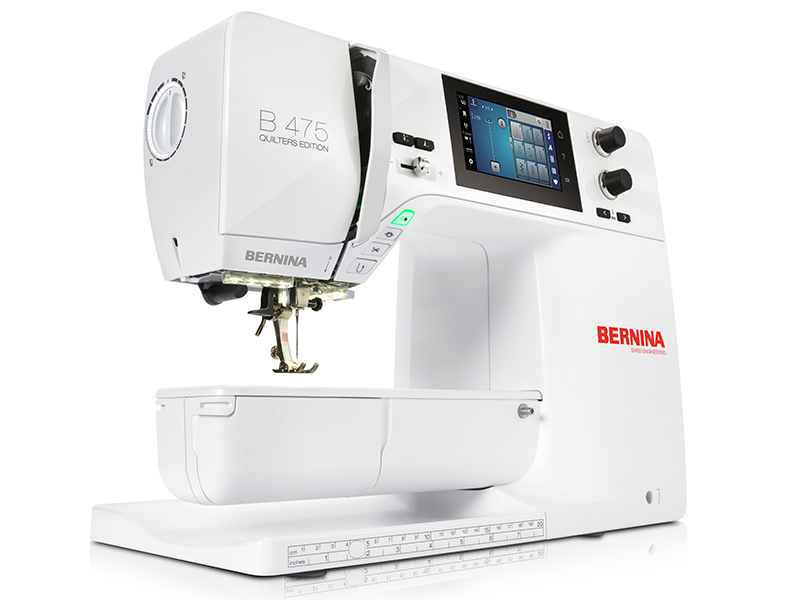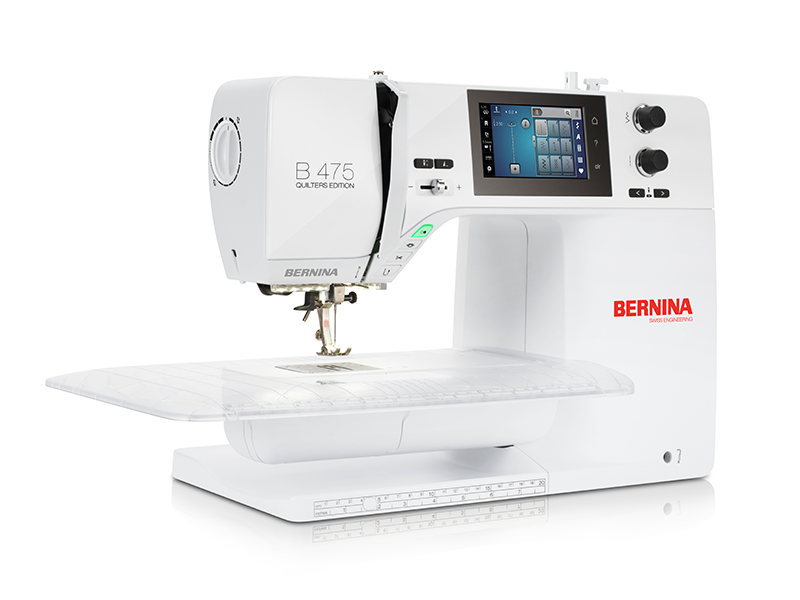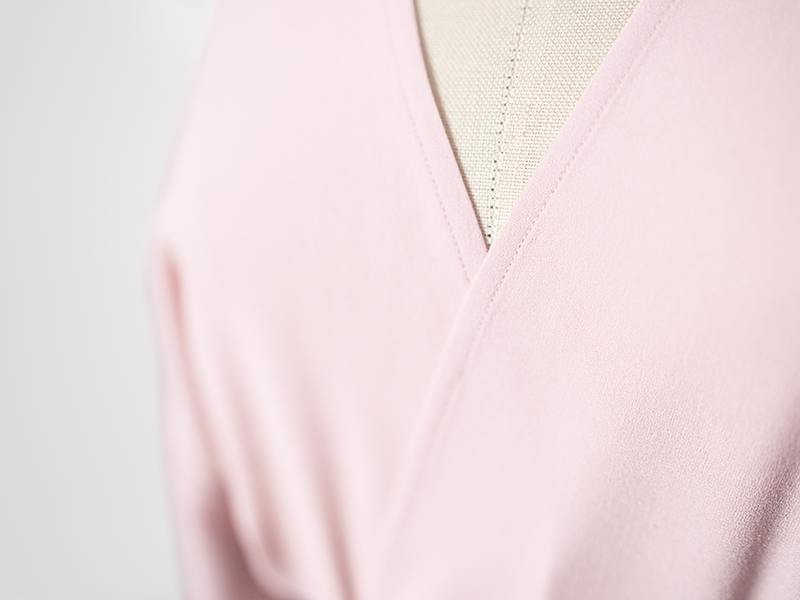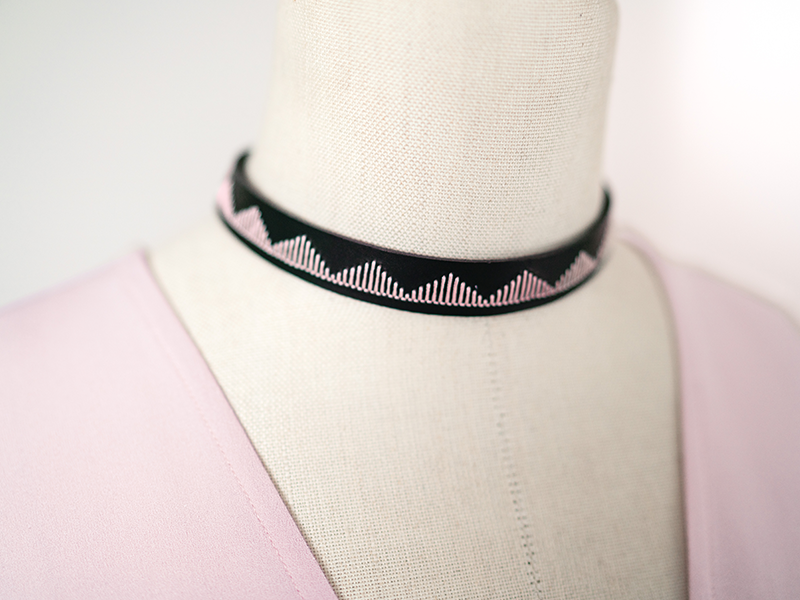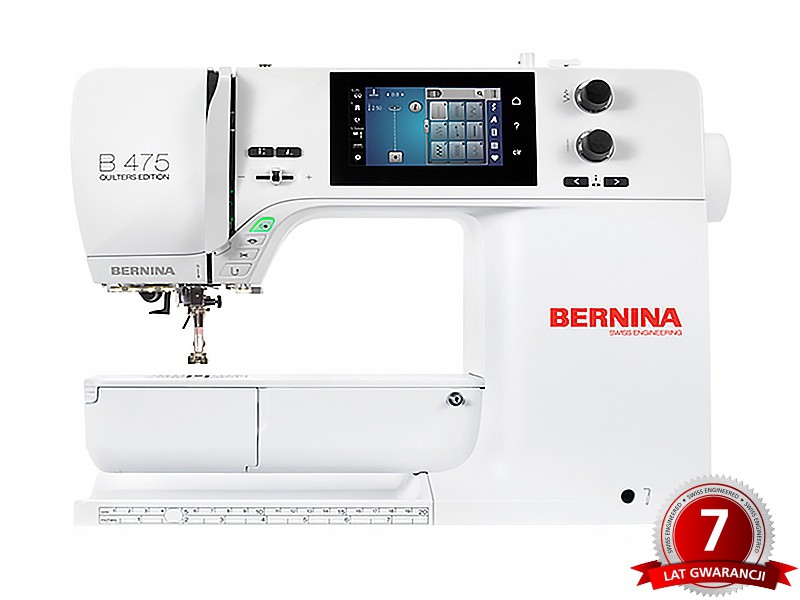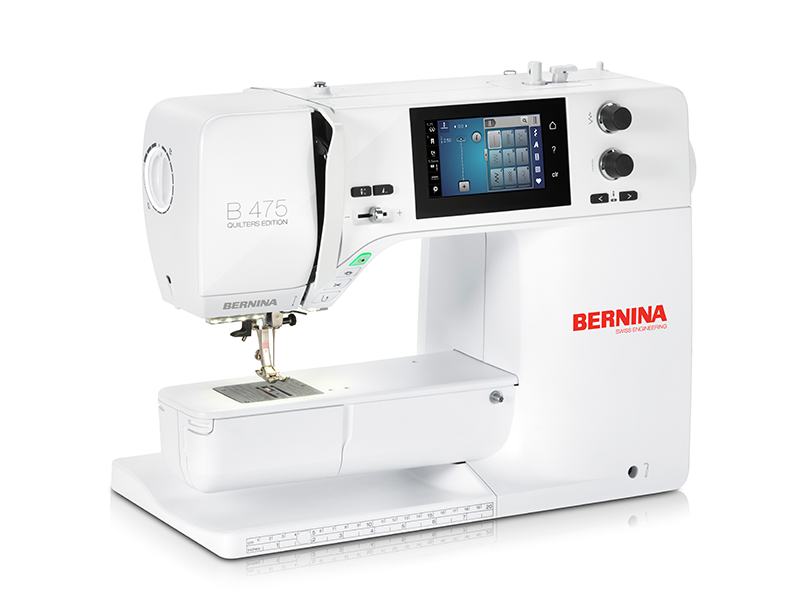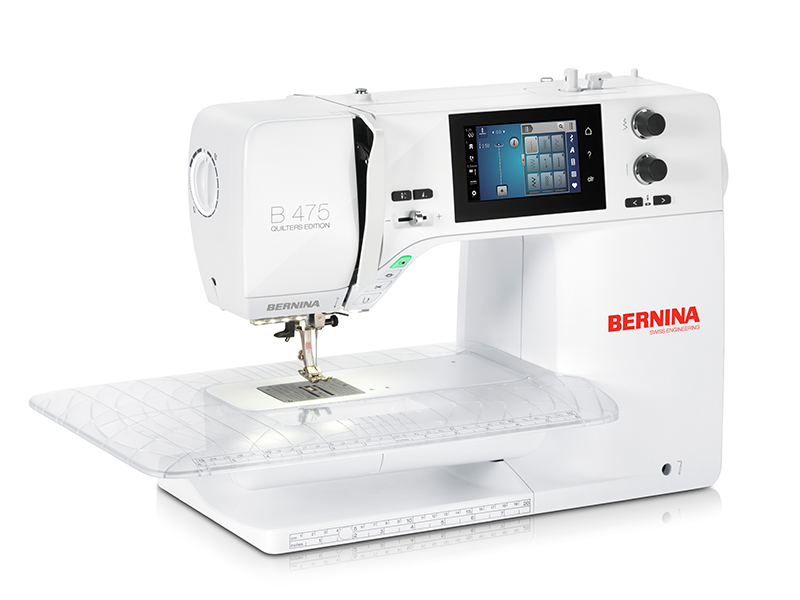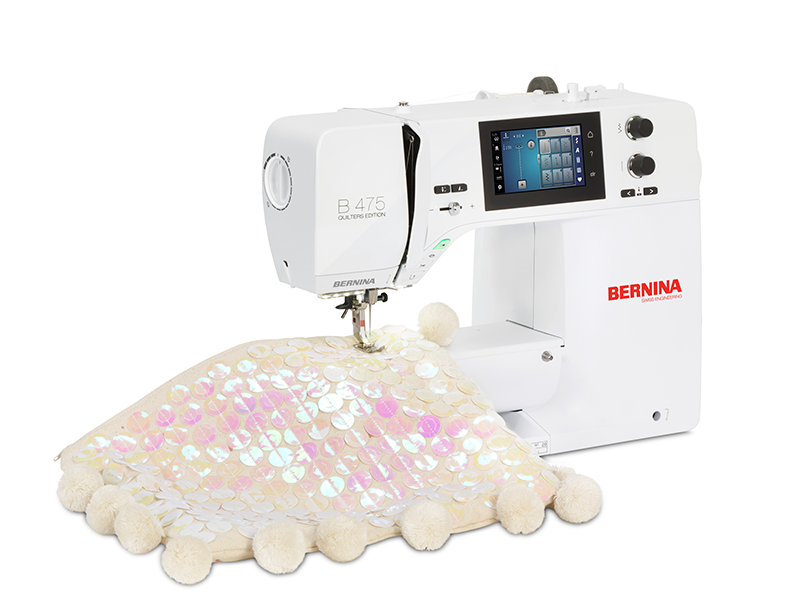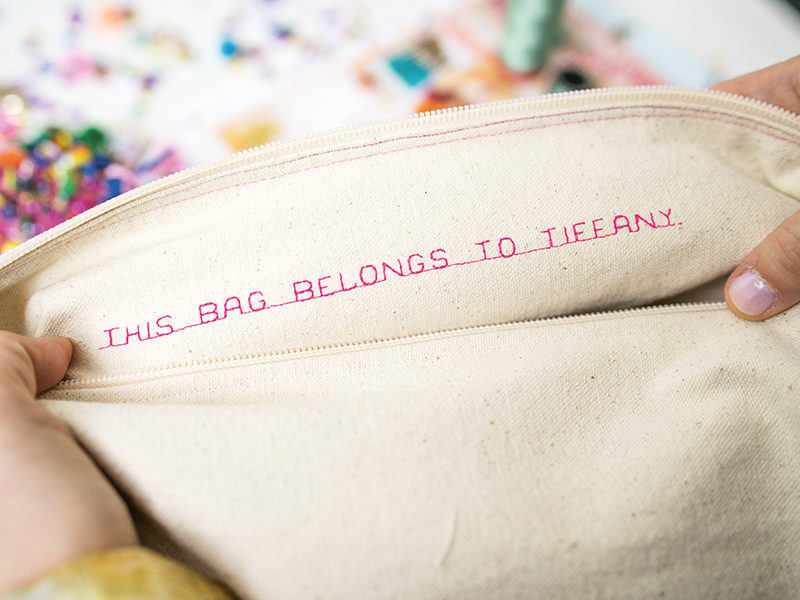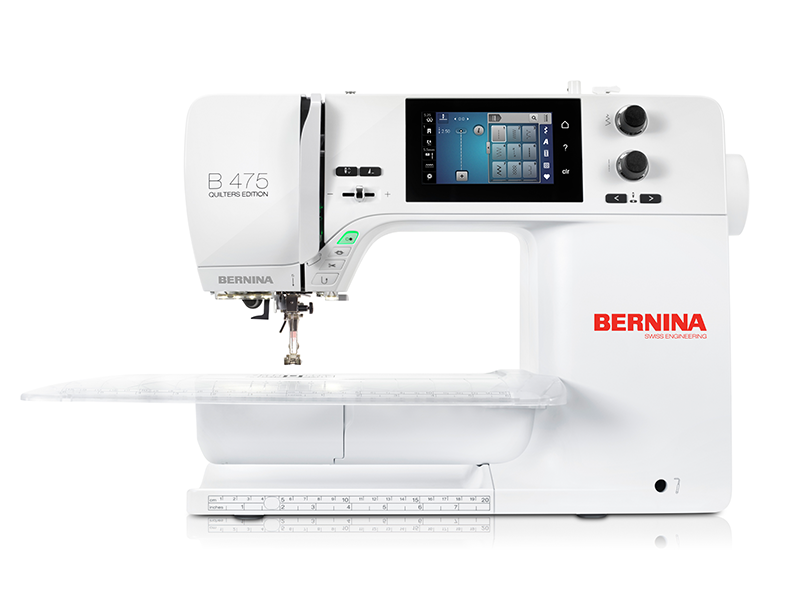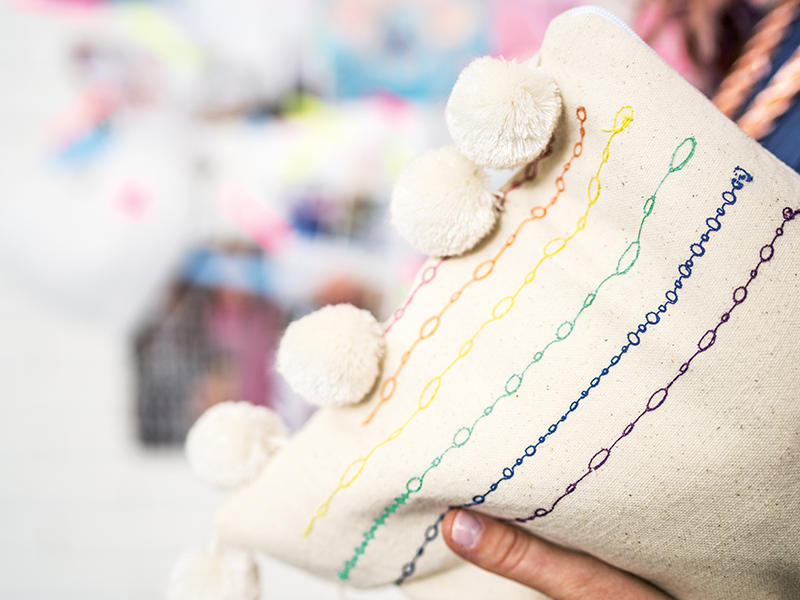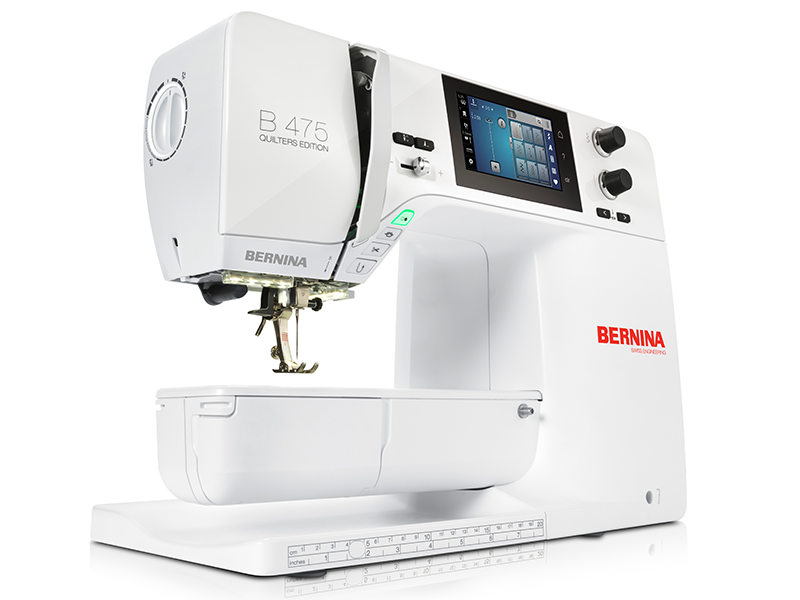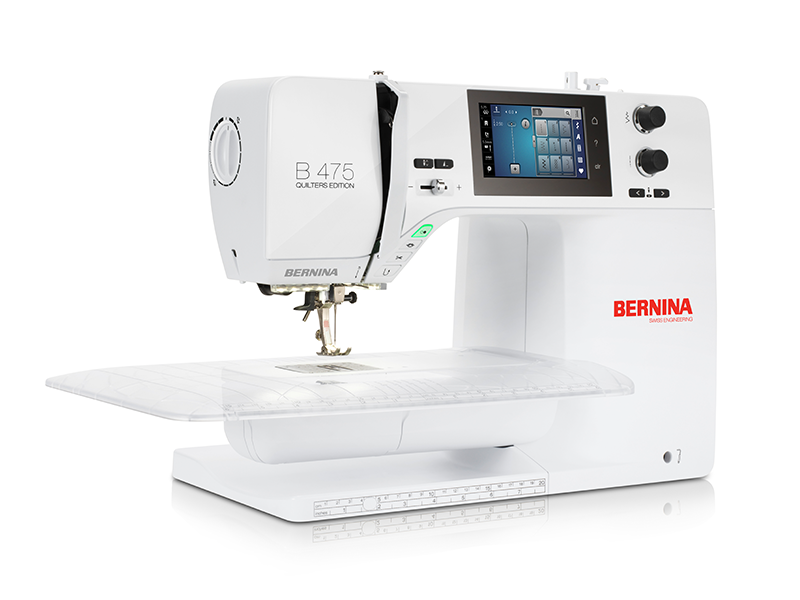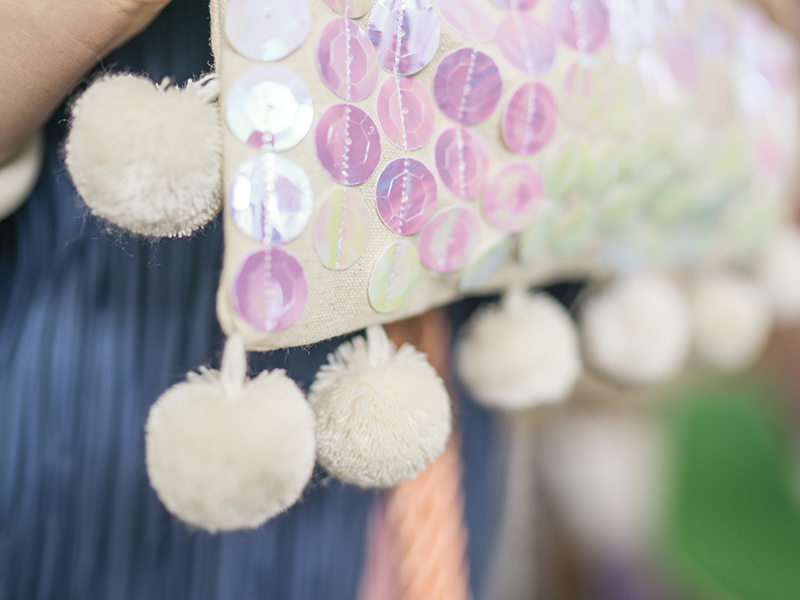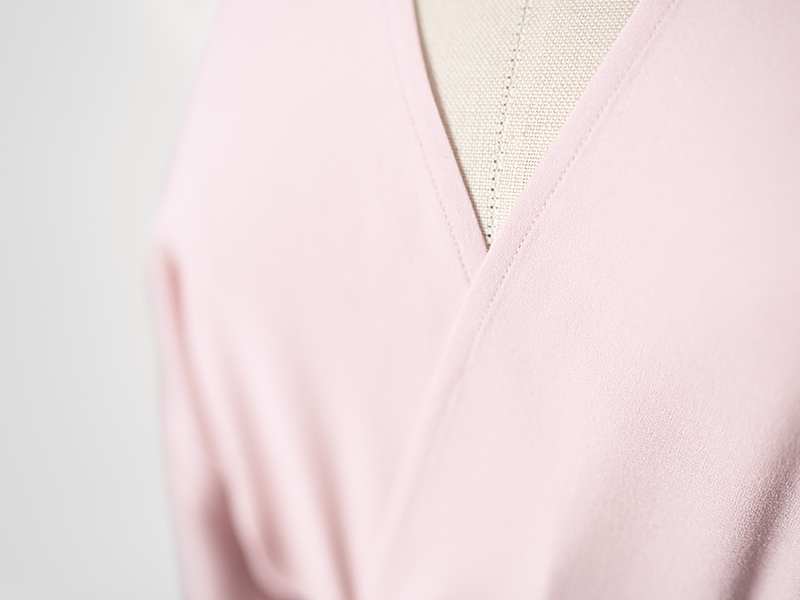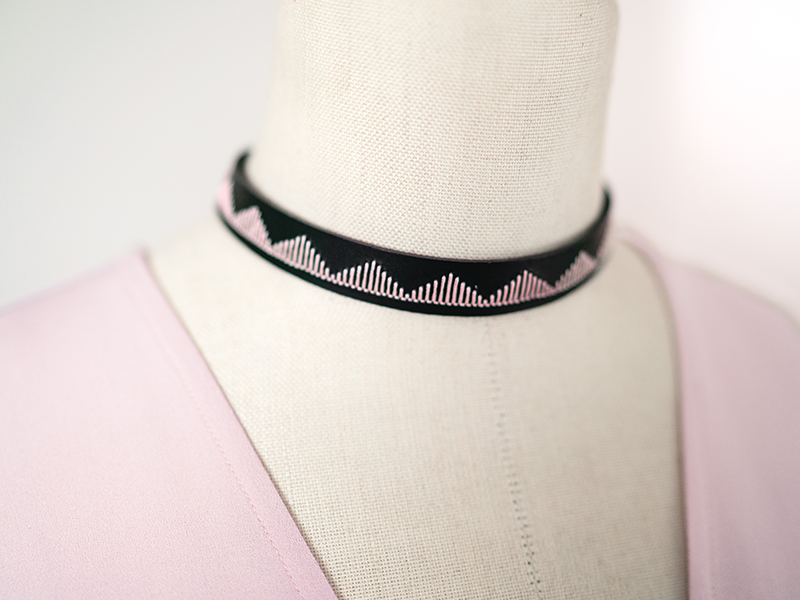 Bernina B475QE sewing machine
The lowest price of the last 30 days: 6 159,23 zł
Bernina B475QE Sewing Machine
The Bernina B475QE offers everything that lovers of sewing and quilting need. Z it uses a lot of innovation and advanced solutions, both in terms of design and utility. This is the highest Swiss quality of workmanship. The 9th generation "BERNINA HOOK" hook works with the highest accuracy and speed 900 kn / min! The Bernina B475QE has a fantastic sewing section. It is equipped with the patented adaptive thread tension system and a comfortable knee lever. The work field is evenly illuminated by 8 LEDs. Equipped with Bernina BRS stitch regulator , thanks to which quilting enthusiasts will sew a perfectly even stitch of the same length, regardless of sewing speed. Has Everything you need to give free rein to your creativity! Bernina machines have a menu in Polish!
Bernina B475QE machine and embroidery machine is covered 7 - YEAR "DOOR TO DOOR" WARRANTY AND ANNUAL FREE WARRANTY INSPECTIONS!
SEWING MACHINE FEATURES
840 programs selectable Stitch
The machine is equipped with 840 stitches. The set includes utility, decorative and darning stitches. We can choose from 200 decorative stitches, up to 40 special stitches for quilting or beautiful cross stitch patterns. The selection of a specific stitch is done by touch on the screen.
Solid, durable construction
High Swiss quality! The embroidery machine is big heavy, massive and solid. The components and the frame of the machine are made of steel. It has a reinforced "Heavy Duty" construction.
Modern rotary hook BERNINA HOOK
The embroidery machine uses a modern 9th generation rotary hook BERNINA HOOK. This allows for an impressive embroidery speed of 1000 threads/minute. In addition, the capacity of the bobbin is 70% greater than that of the traditional looper. BERNINA HOOK is made of high quality materials .
Automatic Adaptive Thread Tension
BERNINA Adaptive Thread Tension, an innovation from BERNINA, with a perfect thread tension when sewing, for perfect quality stitch on both sides of the fabric. Once the tension is set according to the thread and fabric used, BERNINA Adaptive Thread Tension will constantly check the thread tension, adjusting it automatically as needed.
BSR-Bernina Stitch Adjustment Function for Quilting
Perfect function for lovers quilting! The BSR foot supports sewing without shifting and quilting with straight or zigzag stitches, with ensuring stitches of exactly the same length even at different sewing speeds.
Convenient Joystick to control
Machine it has one knob to control all functions. This is the Joystick version. Great comfort!
4.3 inch large color touchscreen
The Bernina B475QE machine and embroidery machine has a large 4.3 inch touch screen, HD resolution and viewing angles of 180 degrees, where we select functions, stitches and settings.
Professional 8 LED lighting
The machine is equipped with LED lighting for 8 LED lamps. Energy saving, lifetime warranty. One-color light similar to natural. It does not cast a shadow and does not tire your eyes!
System for measuring the size of the hole size on the screen
The machine is equipped with Bernina Measuring System , thanks to which the sensor of the machine measures the diameter of the button when it is placed on the screen!
Electronic Knee Lever
Raise the presser foot with the lever knee. You touch your knee and the machine stops sewing, raises the presser foot and cuts the threads! All in one move.
Speed regulator with needle up and down (Optional)
You raise and lower the needle with the programmable foot controller! All in one go.
4 programmable fonts
Machine and the Bernina B475QE embroidery machine has 4 programmable fonts for sewing. Sign your projects!
180mm workspace!
The i Bernina B475QE machine has a large 180 mm working area on the right side of the needle so you have plenty of space for comfortable work and a great view of your sewing project.
Automatic thread cutting
The sewing machine has an automatic thread cutting function. Just press a button and the threads will be cut automatically. Great work comfort!
Automatic needle threader
The sewing machine has an automatic needle threader needles easy to use, soft and comfortable. Very needed, after all, you don't have to reach for glasses!
Manual foot pressure
Thanks to the smooth adjustment of the foot pressure, it is easy to we will sew thin and thick fabrics.
High Sewing Speed
Sewing speed, up to 900 stitches per minute .
Extra adjustment of sewing speed
Additional adjustment of sewing speed with "+ and -" buttons on the screen. Five ranges fine control of sewing speed of the machine.
USB port
The machine has a USB port , which allows connecting a USB key with an update or projects that can be imported.
We share knowledge
The Help Center contains lots of interactive visual tips to guide you step by step in selecting the best sewing or stitching technique.
4 levels short and long term memory
The machine has memory levels where you can save your stitch and embroidery compositions.
Needle positioning
Needle positioning is a useful feature that allows for accurate sewing in difficult places. Especially useful when sewing in zippers or binding with tape. We have 11 needle positions.
START/STOP function
Function that allows the machine to run without using the speed regulator . Use the Start/Stop buttons to start sewing the limbs.
Positioning the needle in the UP/DOWN position
Select needle stop position up/down button. A very convenient function that allows you to continue sewing after reaching a corner, for example. We stop the needle inserted into the fabric. We turn the fabric and continue sewing in the other direction.
Automatic buttonholes
The Bernina B475QE machine and embroidery machine makes up to 10 types of buttonholes automatically to the size of the button.
FIX function
The FIX function automatically binds thread at the end of the stitch to prevent unraveling. You only need to turn it on with the button. The activated function remembers to tie the threads.
Double needle sewing
We can use a double needle with different spacings of 2.5 - 6.0 mm for sewing. This way we will obtain a straight two needle stitch. The machine also has protection against insertion of a wrong twin needle.
STOP function
We can stop the machine at any time.
Stitch length and width adjustment
Smooth adjustment of stitch length and width. The maximum stitch width is 5.5mm.
Mirror the pattern
Amazing possibilities to create new patterns using the mirror image function. We can use reflection in two planes, i.e. horizontal and vertical. This creates unusual compositions.
Automatic STOP after filling the bobbin
The machine stops automatically when the bobbin is full .
Changing the stitch parameters while sewing
The machine allows you to change the stitch parameters while sewing.
Changing parameters while sewing
On a Bernina machine and embroidery machine The B475QE can change the stitch parameters while sewing.
Full needle force
The electronically controlled speed controller guarantees a constant and full force of inserting the needle regardless of the speed at which we sew.
Large space under the foot
The large space under the presser foot enables sewing of thicker fabrics . We have no problem with sewing multiple layers. It is very convenient. It's also easier to sew leather or denim.
Button sewing program
The Bernina B475QE sewing machine has a special program for sewing on buttons.
2 darning programs
Bernina B475QE sewing machine two useful darning programs.
Magnetic Accessory Holder
The Bernina B475QE sewing machine has a comfortable magnetic accessory holder.
Narrow free arm
It makes sewing round pieces much more comfortable.
Table extending the field of work in the set
Thanks to it, sewing is very comfortable.
7 YEAR" door to door "WARRANTY and Annual Free Warranty Reviews!
All components and parts in the machine are covered by a 7-year warranty. We provide service in the system door-to-door.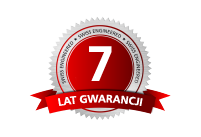 Standard Equipment:
Sewing:
- Decorative stitch foot # 1
- Overlock foot/sole # 2
- Automatic buttonhole foot # 3A/sole # 3
- Zipper foot/sole # 4
- Blind stitch foot/sole # 5
- Foot open sole # 20
- Patchwork foot # 37
- Bernina Stitch Regulator (BRS) - option (not supplied as standard)
-Knee Lever (FHS)
- Narrow Bernina table
- Accessory box
- Soft cover
- 2 spool mats
- 3 bobbins
- 4 bobbins (one per bobbin)
- Set of needles
- Tailor's chisel
- Torx key, gray
- Screwdriver
- Torx angle wrench
- Brush
- Oiler
- Stylus, screen pointer
We invite you to purchase needles for sewing various materials, additional spools and machine feet. You can find everything in the category "Accessories"
Description of the above product is protected by copyright. Their use requires the permission of the copyright owner. Downloading the content of the above description without the consent of Wiking Polska Sp. z o.o. based in Krakow constitutes an act of unfair competition in the light of the ACT of April 16, 1993 "on combating unfair competition".
Data sheet
Number of stitches

840

Guarantee

7 lat

Automatic buttonhole sewing

10 rodzajów dziurek

Automatic needle threader

tak

Automatic thread trimmer

tak

Stitch tying function

automatyczna

Additional sewing speed adjustment

tak

Extra table

tak

Working space to the right of the needle

178 mm

Knee lever

tak

Exclusive Sewing Tutorial

nie

Foot pressure function

manualna

Color Touch Screen

4,3 cala

Saving stitches to memory

tak

Number of needle positions

11

Case

Miękki

Double needle sewing possible

tak

Knives in the case

4

Vertical mirror image

tak

Horizontal mirror image

nie

LED lighting

8 diod LED

Accessory container

tak

Start/stop button sewing without regulator

tak

Button sewing program

tak

Programmable fonts

nie

Stitch length adjustment

od 0,1 - 6,0 mm

Stitch width adjustment

do 5,5 mm

Hook type

BERNINA rotacyjno - wahadłowy

Multi-directional sewing (left and right)

nie

Quilting stitches

40

Decorative stitches

200

Blind hemming stitches

tak

Overlock stitches

tak

Menu in Polish!

tak

Stitches for stretch fabrics

tak

Cross stitches

13

Triple stitches

nie

Free arm

tak

Cursor showing the current embroidery position

nie dotyczy

Pattern rotation

nie

Separate bobbin winding motor

tak

Pattern scaling

nie

Sewing without a speed controller

tak

Sewing with free movement of the material

tak

Needle retraction function after thread breakage

nie

Integrated top material transport

Nie

Internet upgrade

tak

sewing speed

900 wkłuć/min

Automatic needle positioning

tak

Built-in screen stylus

nie

Basting on the hoop

nie

Needle stop in Up/Down position

tak

Bobbin thread sensor

nie

Thread break sensor

nie

Stitch lengthening function

nie

Stitch restart

nie

Number of embroidered fonts

nie dotyczy

Number of embroideries

nie dotyczy

USB ports

tak

Embroidery field

nie dotyczy

Hoops included

nie dotyczy

Smart save function

nie

Adjusting the embroidery on the screen

nie dotyczy

Grouping patterns

nie dotyczy

Undo/redo when creating pattern combinations

nie dotyczy

Embroidery time by color

nie dotyczy

He does embroidery on hats

nie dotyczy

Performs embroidery on ready-made clothing

nie dotyczy

Alphabet

4 kroje liter

Design your own stitches

nie

JOYSTICK multifunction knob

tak

Automatic Adaptive Thread Tension

tak

Programmable jump stitch trimming

nie dotyczy

Invisible Security feature

nie dotyczy

Smart Security feature

nie dotyczy

Pinpoint Placement feature

nie dotyczy

Lower Thread Pull Up Function

nie dotyczy

Thread Pull function

nie dotyczy

BSR-Bernina Stitch Regulator function

Automatic footer height setting

nie

Floating footer function

nie

Starter with the function of raising / lowering the needle

nie
Meeting Creativity: Designer Tiffany Pratt and BERNINA 435 and 475 QE Machines

We have a great pleasure to present you an extraordinary meeting with the designer Tiffany Pratt, who will share her passion and experience in creating unique projects with BERNINA 435 and 475 QE machines. Get ready for an inspiring journey into the world of colors and shapes! Tiffany Pratt is a valued designer whose creative ideas and original approach to art attract attention around the world. In our video, we will have the opportunity to listen to the designers impressions of working with BERNINA 435 and 475 QE machines. We will find out how these machines affect her creative process and how they enable her to carry out the most demanding projects. Tiffany shares her favorite features and stitches on the BERNINA 435 and 475 QE machines that help her create amazing patterns and embellishments. You will find out what technologies and capabilities of these machines allowed Tiffany to turn her visions into reality. Are you ready to meet the amazing creativity of Tiffany Pratt and discover how the BERNINA 435 and 475 QE machines can become tools for artists and designers? Click on the video and join us for the inspiring perspectives and unique designs that come from combining Tiffanys creativity with BERNINA technology.

Create and Save Unique Stitches on BERNINA B 435, B 475 QE, B 480 and B 485 Machines - Your Creative Vision

We want to show you how to use the unlimited possibilities of BERNINA B 435, B 475 QE, B 480 and B 485 machines to create your own unique stitches and save them for the future. Are you ready for a journey into the world of creativity? Lets start by changing the stitches. In this video, well show you the variety of stitches these machines offer and how easy it is to adapt them to your projects. From delicate embellishments to more intricate designs, the possibilities are truly endless. Then well start saving the stitches. Well learn how to program the machine to save our favorite stitch combinations for the future. This is the perfect way to optimize your creative process - once programmed stitches will be ready to use at any time, saving us time and effort.

Perfect Buttonholes with BERNINA B 435, B 475 QE, B 480 and B 485 - Sewing in Detail

We have prepared a video for you in which we will show you how to achieve professional effects when sewing buttonholes using the unique BERNINA B 435, B 475 QE, B 480 and B 485 machines. Ready to discover the secrets of perfect details? Our machines offer special stitches and accessories for sewing buttonholes that will allow you to achieve perfect results. In the video we will show you how to precisely prepare the machine, place the button and start the sewing process. Thanks to the advanced technologies of these machines, your buttonholes will look like they were made by a professional. We will focus on the different steps of the process, from choosing the right stitch to calibrating the parameters. Well show you how to ensure the right distance between the buttonholes so that they fit perfectly into the buttons you want to sew onto your project.

The long-term performance of your BERNINA: Cleaning and Oiling B 435, B 475 QE, B 480 and B 485

We want to share with you key tips for properly cleaning and oiling your machines to keep them performing at their best. Join us to discover the secrets of maintenance that will extend the life of your machines. We will start with the cleaning process. The instructions will include how to thoroughly clean the machine work area, removing all dirt, dust and thread debris. We will also focus on cleaning accessories and other areas that need attention. You will learn methods thanks to which you will maintain the full functionality of your machines. Then well move on to oiling the machine. You will learn how to properly apply oil to keep mechanical parts moving smoothly. We will show you which elements need oiling and how to balance the amount of oil used and the efficiency of the machine.

The beginning of your Creative Journey with the BERNINA B 435, B 475 QE, B 480 and B 485: Threading and Starting Sewing

We introduce you to the magical world of sewing with the BERNINA B 435, B 475 QE, B 480 and B 485 machines. We will show you how to thread the thread correctly and start your creative journey in a quick and sure way. The first step is to thread the thread. We will start by discussing the process of threading the upper and lower thread in detail. You will learn how to properly redirect the thread to avoid problems while sewing. All the details and tips we provide will make threading easy and satisfying. Then well start sewing. You will see how to prepare the fabric, place it under the foot of the machine and start the first stitch. In the video, we will show you what stitch parameters should be adjusted at the beginning to get optimal results and comfort while sewing.

Sewing decorative stitches and letters with the B 435, B 475 QE, B 480 and B 485

We want to present you a unique opportunity to express your thoughts and ideas by crocheting letters and decorative stitches, all thanks to the reliable machines BERNINA B 435, B 475 QE, B 480 and B 485. The first part of the video will be devoted to crocheting letters. You will see how easy it is to create subtitles, names, sentences or creative sentences using the various stitches available on these machines. Thanks to the precision and advanced features, your crocheted letters will look surprisingly professional. In the next section, well focus on decorative stitches. Well show you how you can create amazing embellishments and patterns on your projects using the variety of stitches available on the touch screens of these machines. From delicate embellishments to more complex, decorative stitches allow you to express your creativity in every detail. Do you dream of being able to express your thoughts and emotions individually through sewing? In the video you will find out how the BERNINA B 435, B 475 QE, B 480 and B 485 models become tools for creating unique designs where words and patterns take on a new meaning. Click on the video and get ready to discover the magic of creative sewing, where every letter and every stitch become carriers of your imagination.

Patchwork and quilting with the machines B 435, B 475 QE, B 480 and B 485

Today we would like to invite you to the fascinating world of creation, using reliable tools - machine models BERNINA B 435, B 475 QE, B 480 and B 485. In the video we will show you how these unique machines allow you to achieve perfect effects in patchwork and quilting. In the first part of the video we will focus on patchwork. You will see how to use the functions of these machines to precisely combine different fabrics, create perfect squares and triangles and compose patterns that will delight with their harmony. Thanks to the advanced technologies and possibilities available on touch screens, your patchwork projects will be almost perfect. Then well move on to quilting. Well show you how to use the different stitches and presser feet available on these models to achieve quilting effects on a variety of fabrics. From delicate fabrics to thicker layers, these machines allow for free and precise quilting that will enhance the beauty of your projects.

Touch screen and functions of the B 435, B 475 QE, B 480 and B 485

The touch screen is the gateway to creative potential that these models of BERNINA machines open to you. In the video, well take a look at what these screens offer, from accessing a variety of stitches to personalizing settings and designing your own patterns. We will see how the touch screen speeds up and simplifies the sewing process, giving you full control over every detail. Do you dream of a sewing machine that is both versatile and intuitive to use? In our video you will find out how the BERNINA B 435, B 475 QE, B 480 and B 485 combine these two features. Click on the video to fully understand how the touch screen and advanced features of these machines open up new creative horizons for you, enabling you to create projects with unparalleled precision and passion.

New BERNINA looper (series 7 sewing machines)

There is nothing more important than precision and efficiency in sewing, and the new BERNINA hook for Series 7 machines is the answer to these needs. This innovative mechanism allows for even more accurate and smoother sewing, and also offers solutions that simplify the operation of the machine and create beautiful designs. In our video we will show you how the new BERNINA hook works in practice. Well take a look at its benefits for different types of sewing, from simple stitches to more intricate embellishments. We will also discover what possibilities it provides for different materials, as well as how it affects the quality and durability of seams. If you are ready for a revolution in the world of sewing machines and want to discover how the new BERNINA looper raises the level of your projects, then click on the video. Get ready for a fascinating demonstration of innovation that will make your sewing even more precise, effective and satisfying.
8 other products in the same category:
Product Review
Reviews (0)

All reviews (0)
Excellent (0)
Good (0)
Medium (0)
Poor (0)
Terrible (0)

Latest
Oldest
High rating
Low rating
Helpful