Are you looking for sources of financing the purchase of an embroidery machine or a sewing machine?
Or maybe you have a plan to use an embroidery machine in your business, but you do not have the capital to buy it?
We have some tips for you on how to raise capital!
1.EU PROGRAM "SUPPORT AT THE START"
Under the "First Business - Startup Support" program, you can apply for a low-interest loan to start a business and create a job. The interest on the loans is 0.575% per annum. The loan amount can be as much as PLN 100,000, and the repayment period can be up to 7 years (84 installments). There is also a grace period (suspension of loan repayment) for a year.
Loan to start a business – who can benefit:
students of the last year of first- and second-cycle studies, uniform master's studies,
graduates of schools and universities looking for a job, up to 4 years after graduation or obtaining a professional title,
the unemployed registered in the office, until reaching the retirement age,
guardians of disabled people - family members taking care of a child with a disability certificate or a disabled person, who do not receive a nursing benefit or a care allowance.
Loan to create a job – who can benefit:
business entities,
private kindergartens and schools,
nurseries or children's clubs, entities providing rehabilitation services,
natural persons, legal persons or organizational units without legal personality, residing or having their registered office in the territory of the Republic of Poland, agricultural producers.

We invite you to familiarize yourself with the official website of the program: "First Business - Startup Support" (click) link to https://www.bgk.pl/programy-i-fundusze/programy/program- first-biznes-wspiera-w- clash/
2. EU and PA SUBSIDIES
The average amount of the subsidy is about PLN 15,000 - 20,000 depending on the region
The money for future entrepreneurs comes from the EU Human Capital Operational Programme. Any natural person who wants to set up a company can apply for funding. However, those who registered other activities during the year before applying for a subsidy will not receive the money.
Priority includes:
women returning to the labor market after a break related to the birth and upbringing of children,
villagers.
people over 50,
people up to 25 years of age,
long-term unemployed people,
disabled,
A person who would like to obtain a subsidy to start their own business should contact the appropriate institution in their region.
Go to the website and select your region:
https://www.fundusze Europejskie.gov.pl/strony/about-funduszach/punkty/#/
Below is a contact list for voivodship labor offices:
3. Leasing
Entrepreneurs who have already been running a business in Poland for at least 6 months can purchase an embroidery machine in the form of a lease. We provide a minimum of formalities and help in carrying out the entire procedure. We cooperate with several leasing institutions (PKO SA, EFL), therefore we are able to present several offers and choose the optimal one. Example conditions:
LEASING

BUSINESS

Period

I Deposit

% per year

% for 3 years with redemption

PKO SA

36-months

10%

12.00%

36.00%

EFL

36-months

10%

10.00%

30.00%

Leaselink

36-months

10%

13.00%

39.00%
4. Installment purchase
We encourage private individuals or entrepreneurs just starting their business to take advantage of attractive installments for the purchase of sewing machines or embroidery machines. Very often in the panel of our store you can find promotional programs "INSTALLMENTS 0%". Most often, these are promotions "10 RAT 0%" in Santander Bank or even "20 RAT 0%" in PayU. If we need to spread the payment of purchase installments over a longer period, we can use the repayment offer, up to 50 months.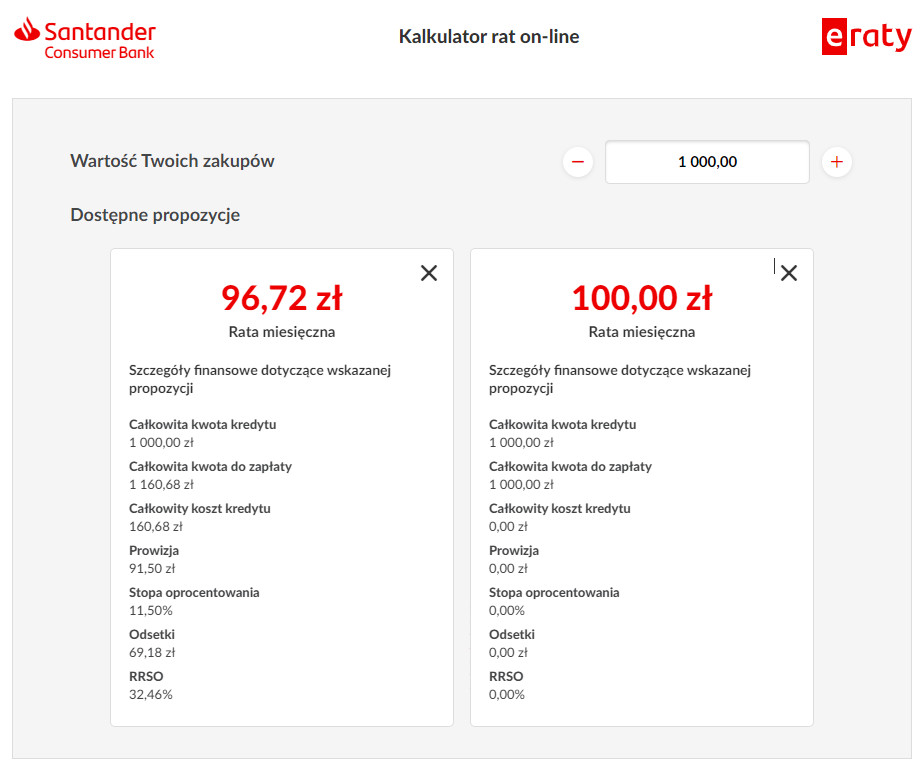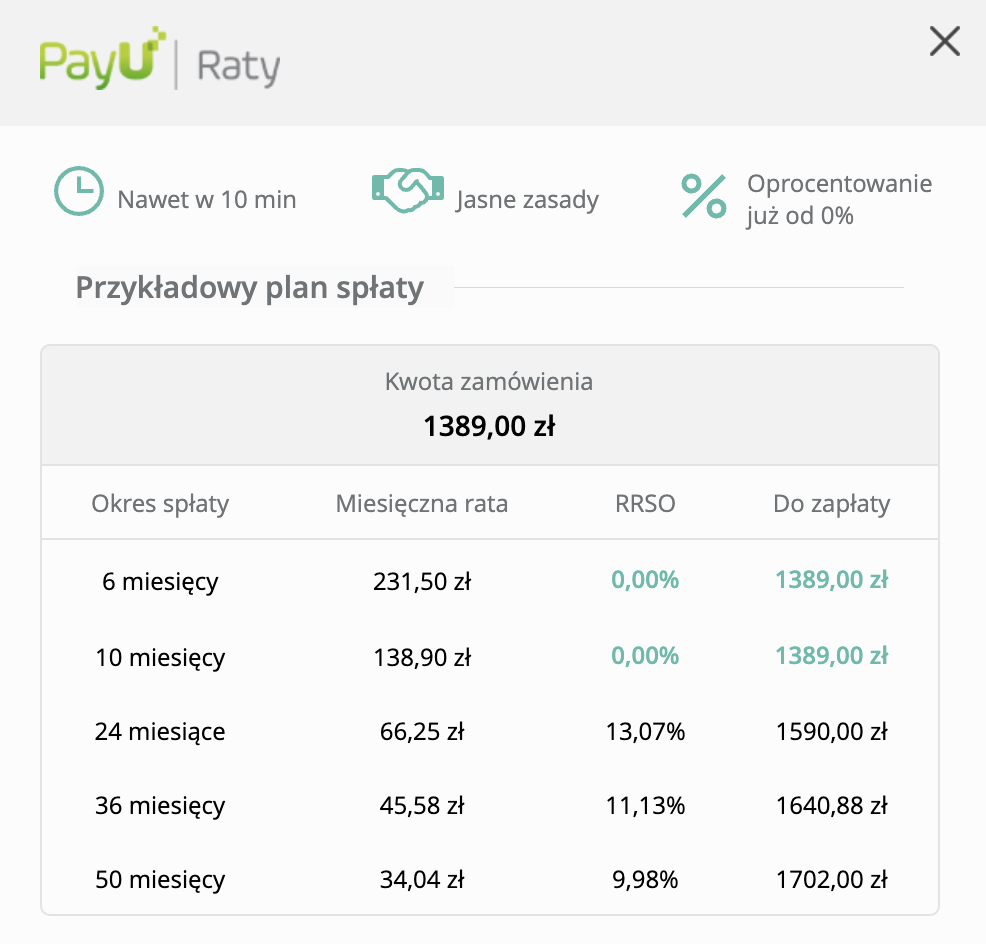 Need help or have questions? We will be happy to answer!
Hotline: +12 / 4127369
+48664421788
e-mail: wiking@maszynydoszycia.pl