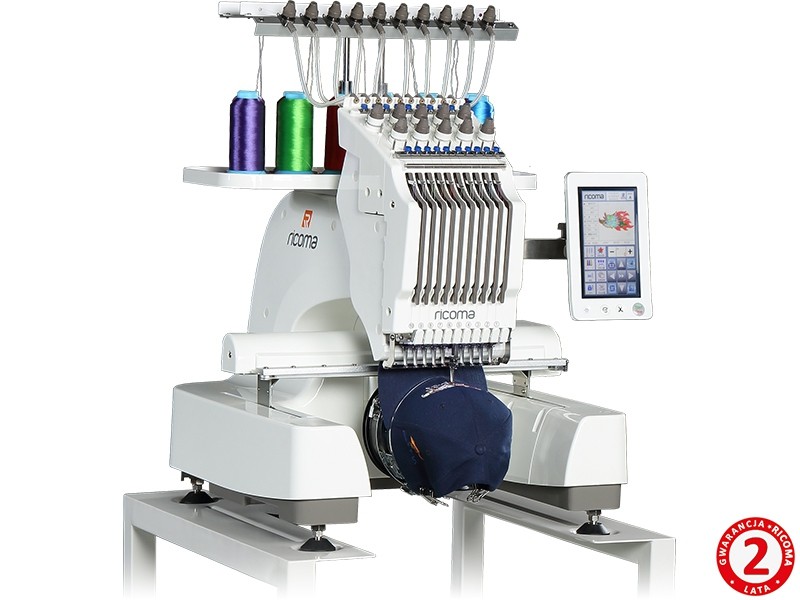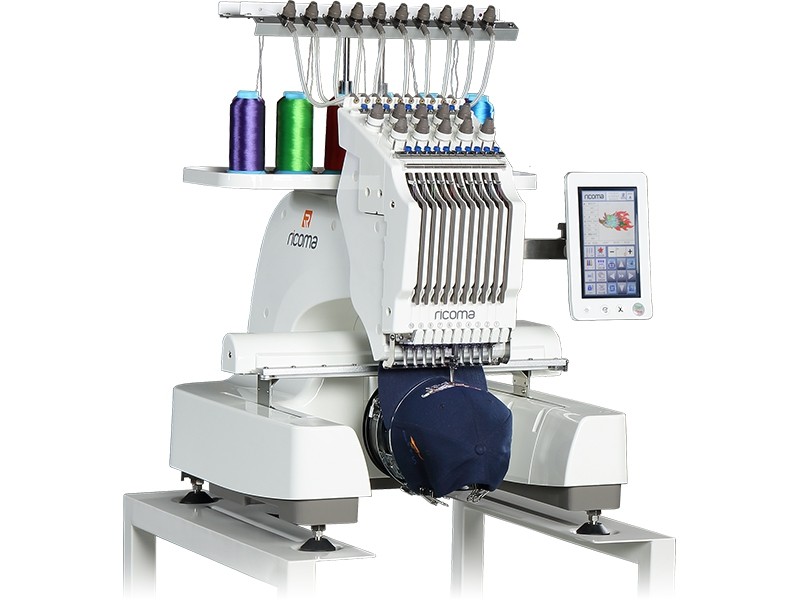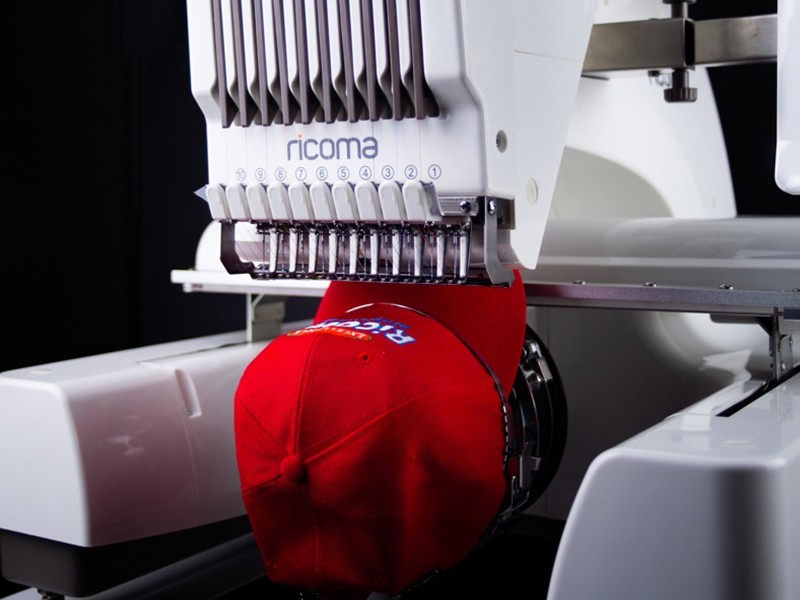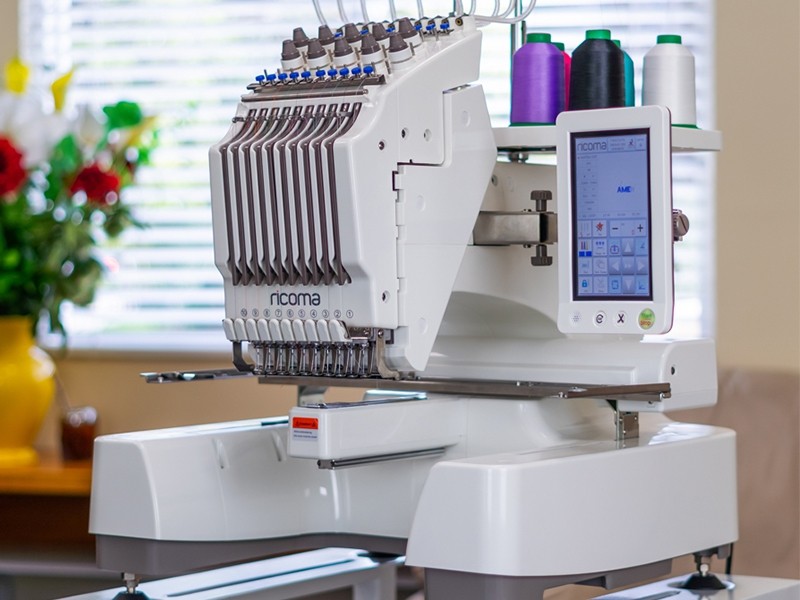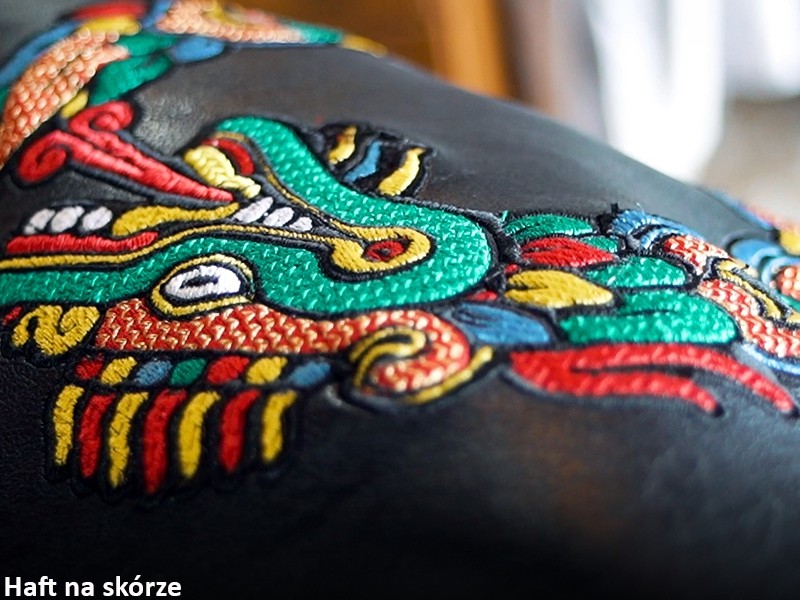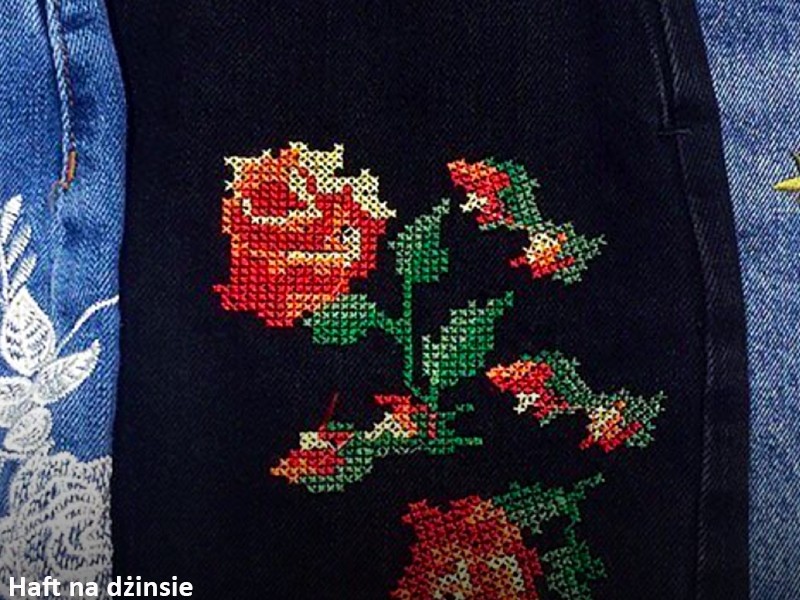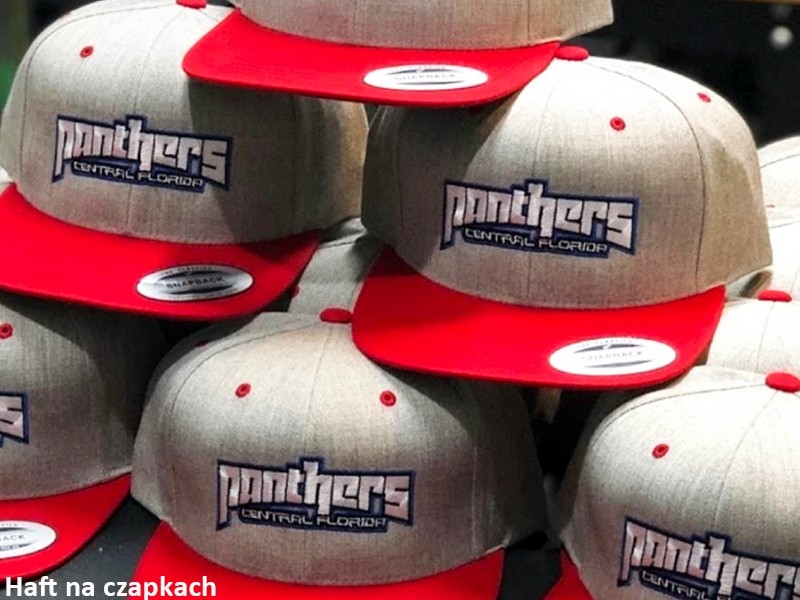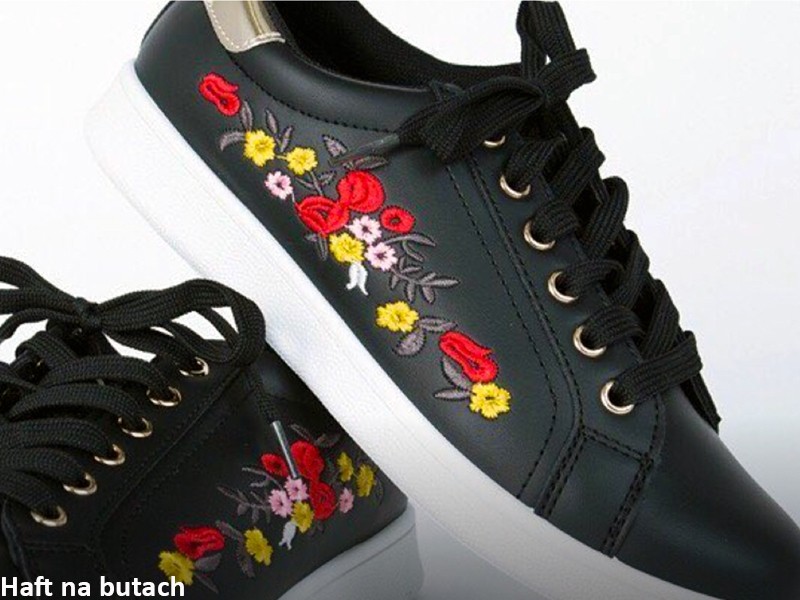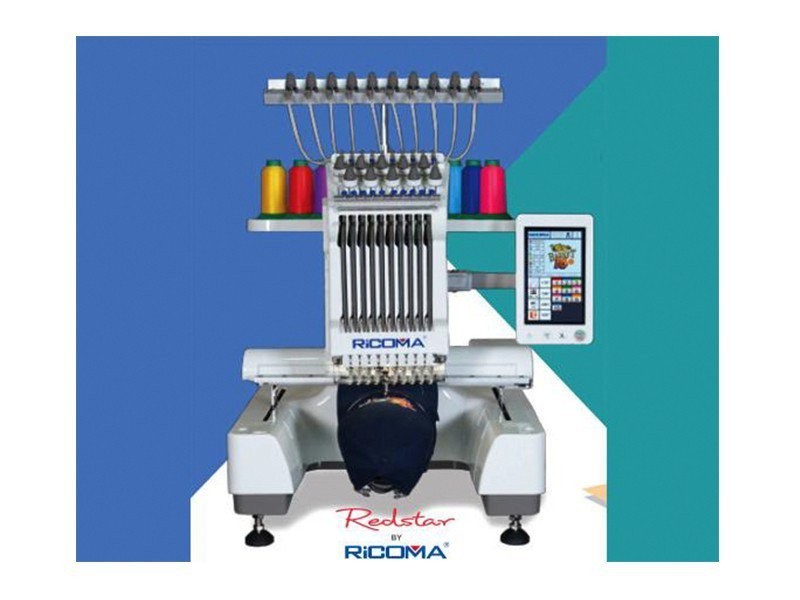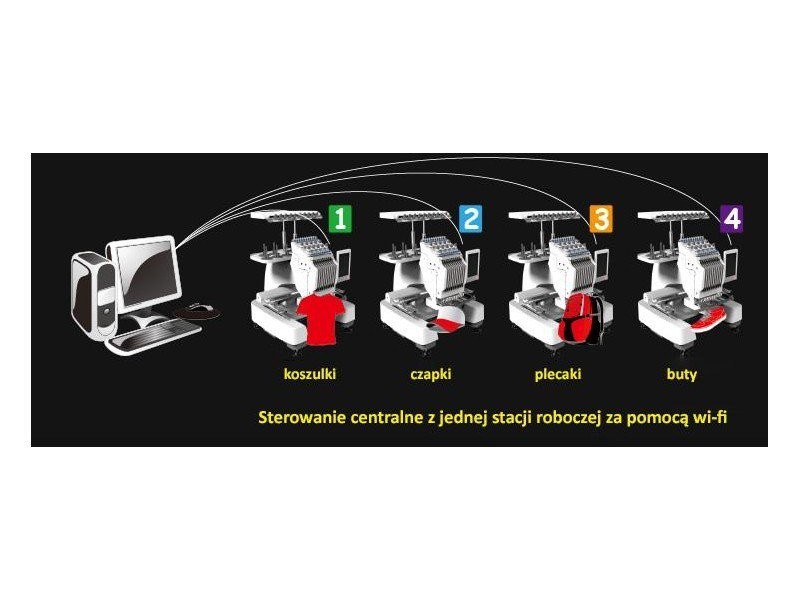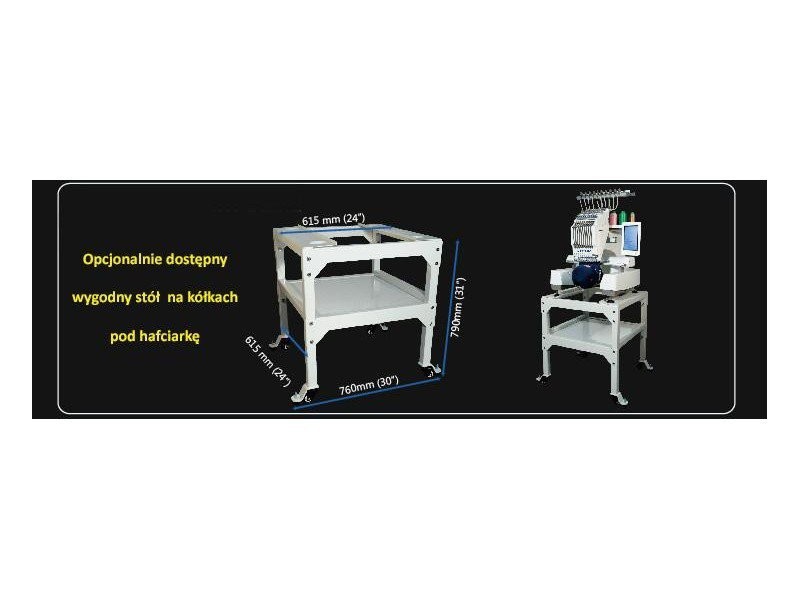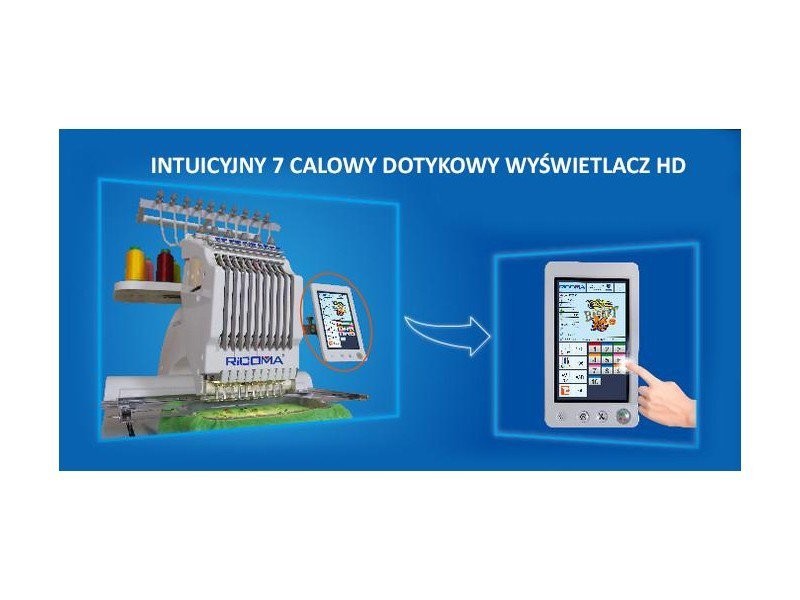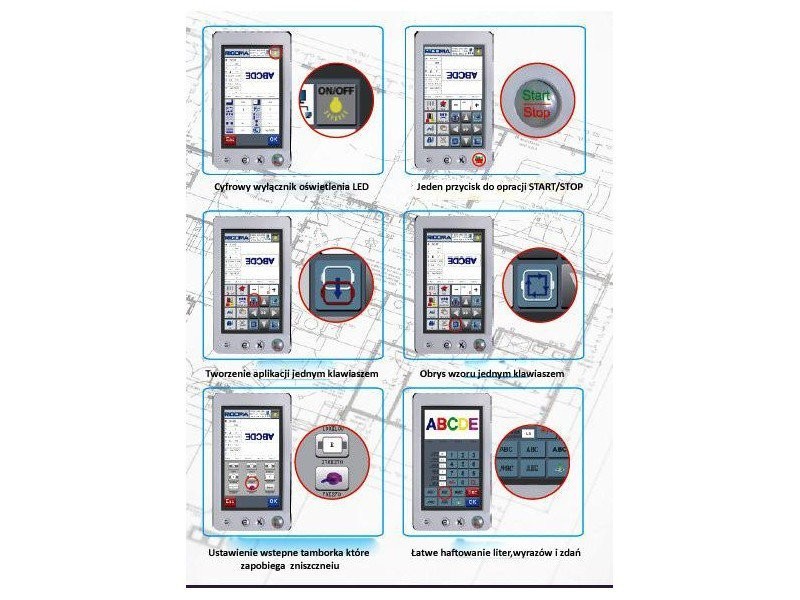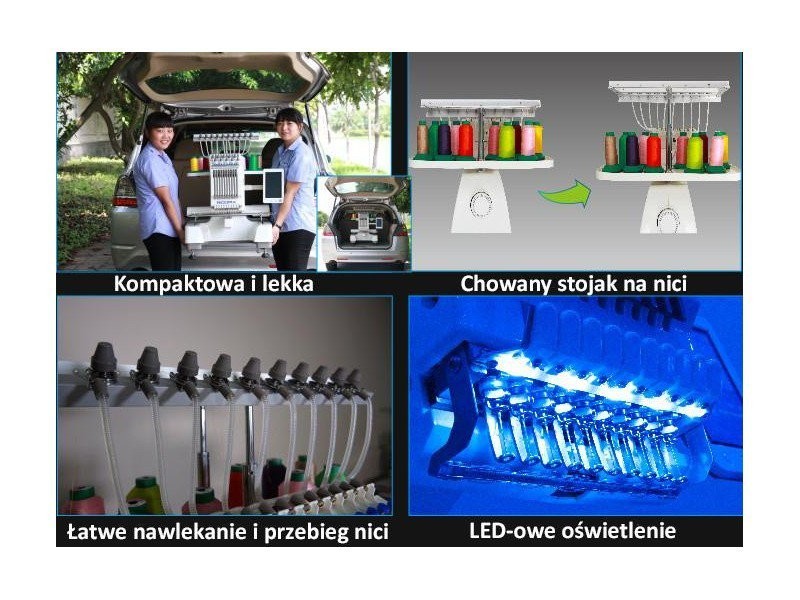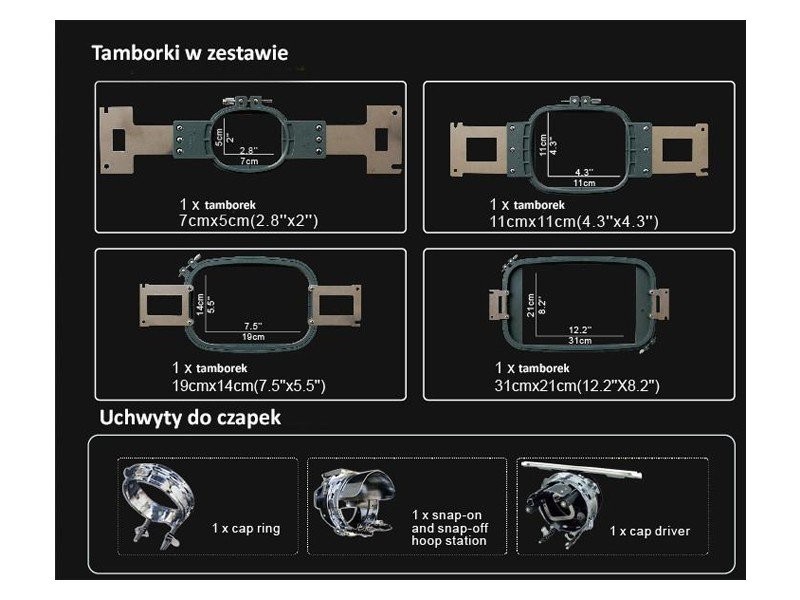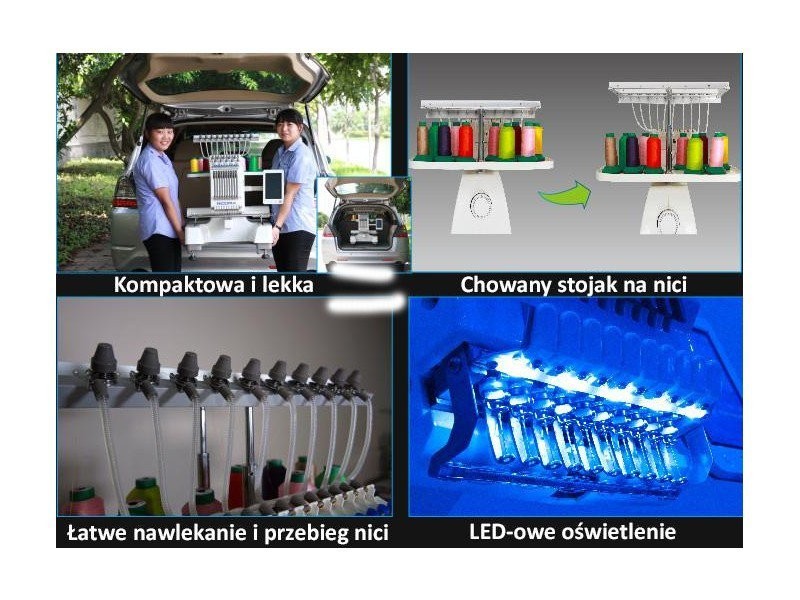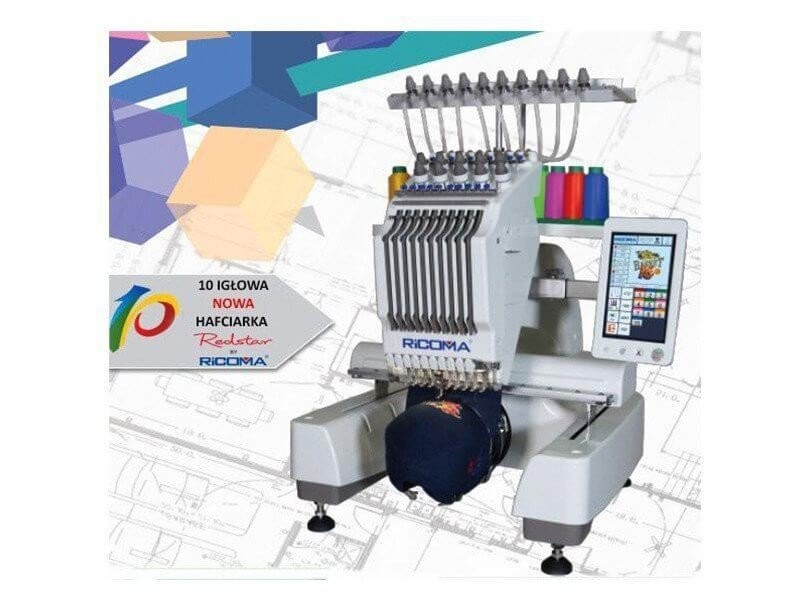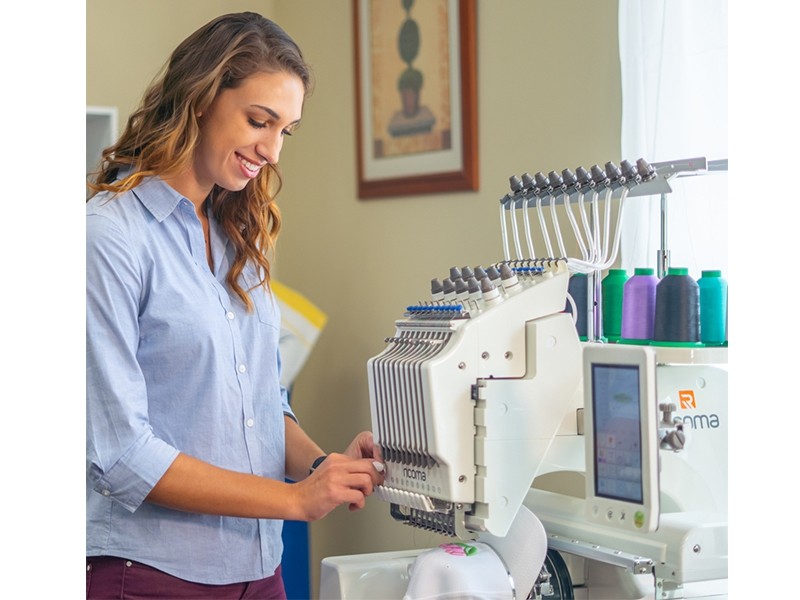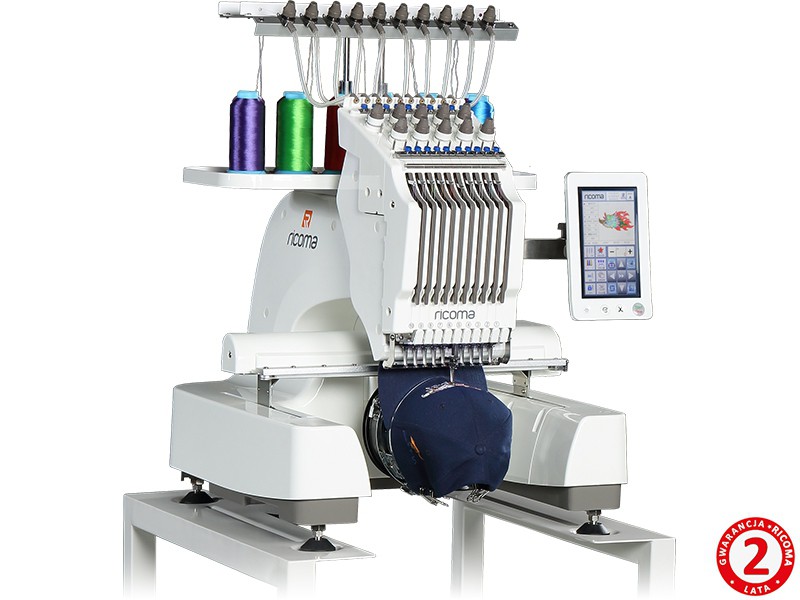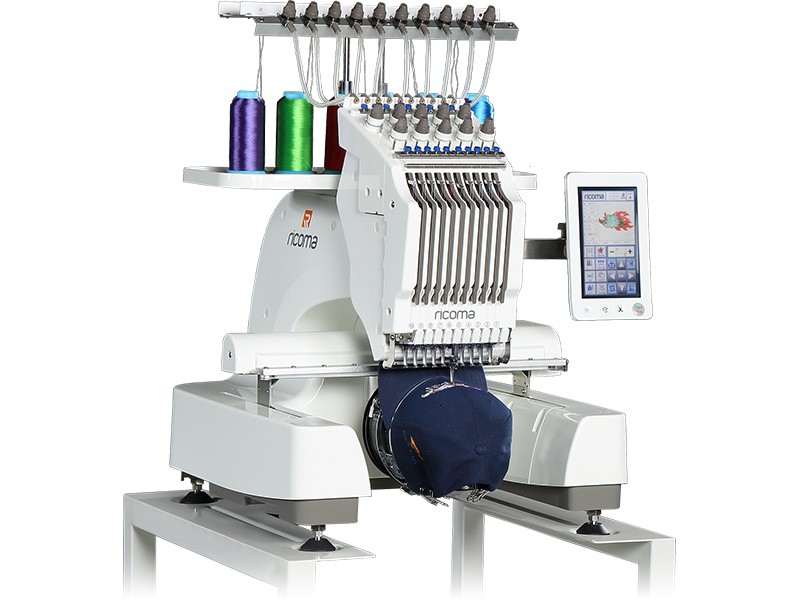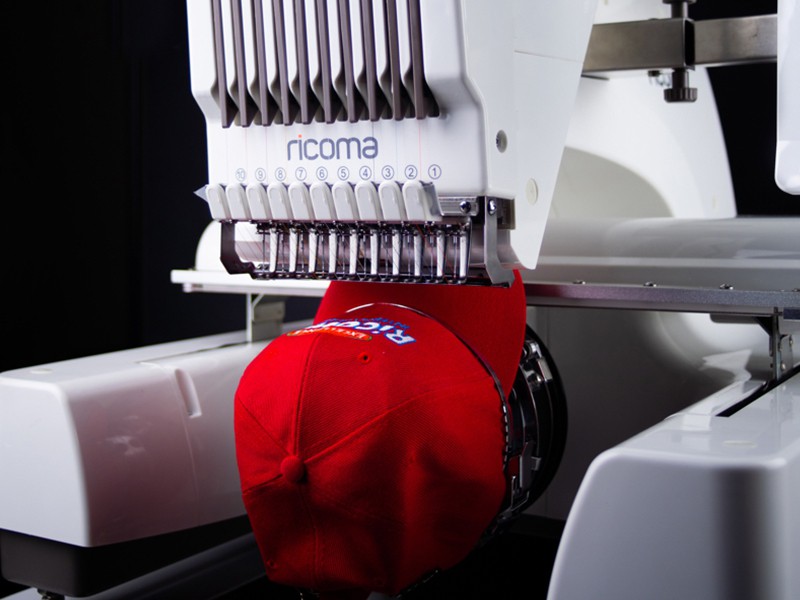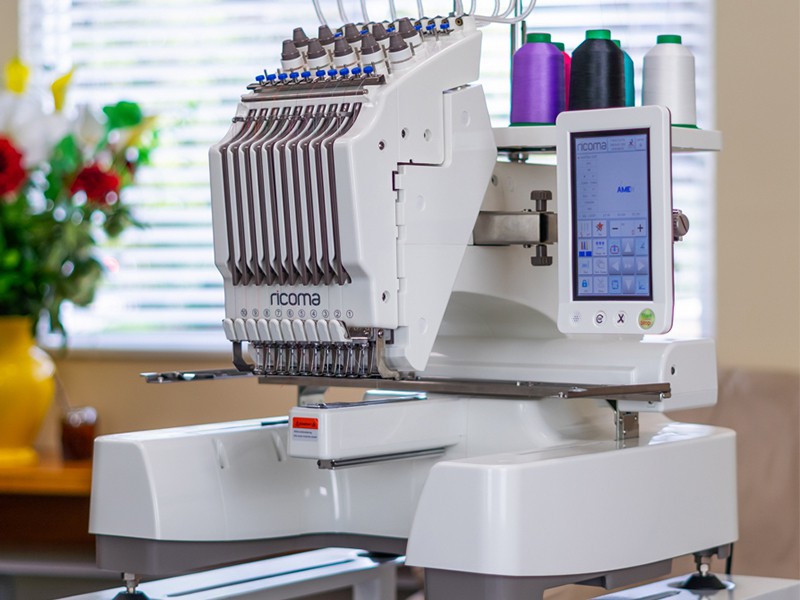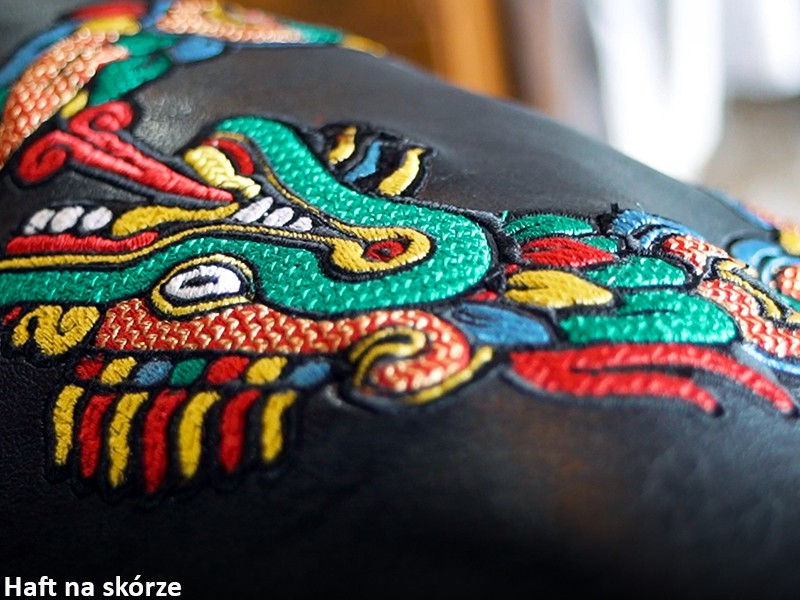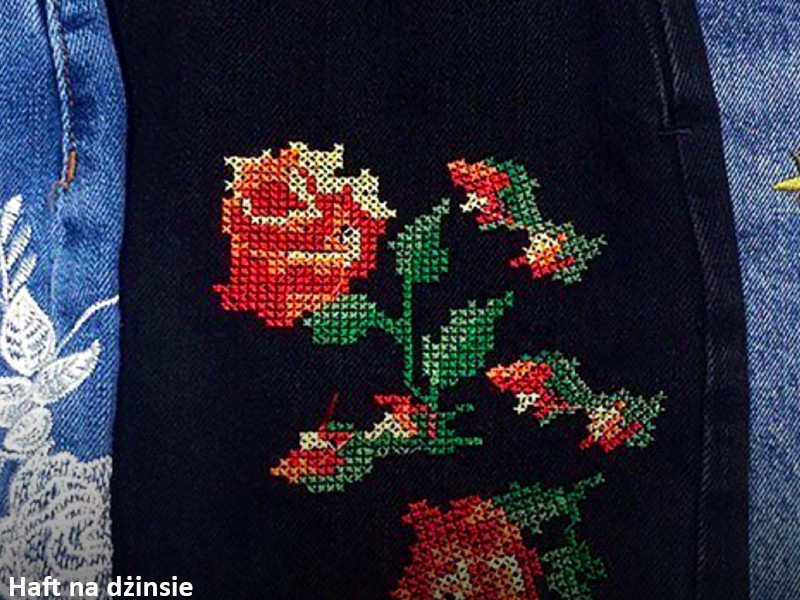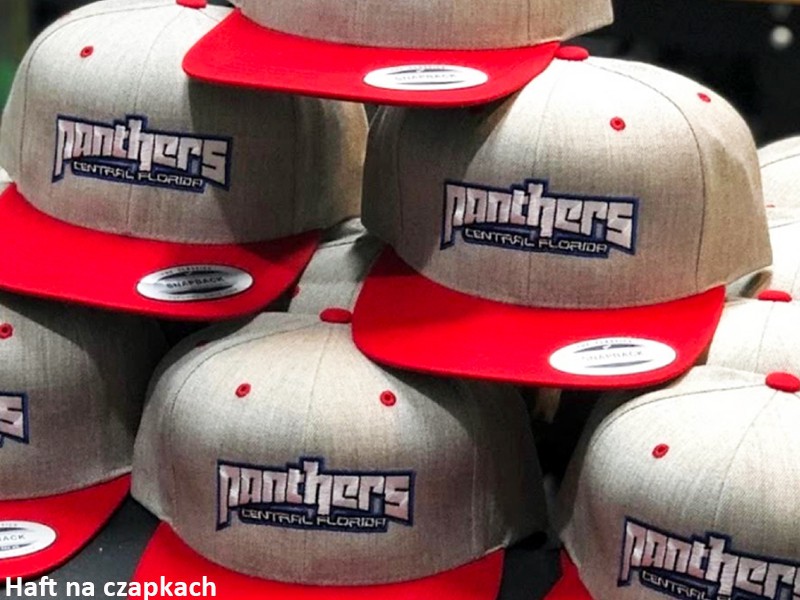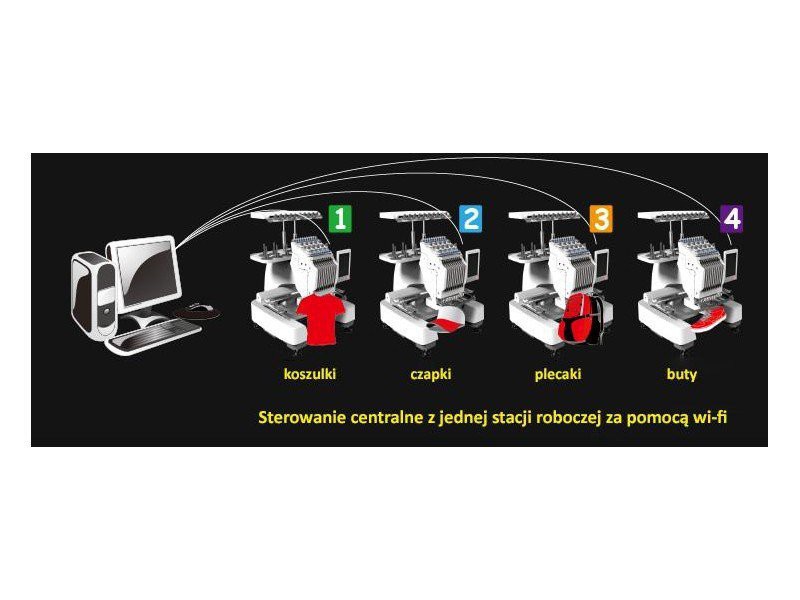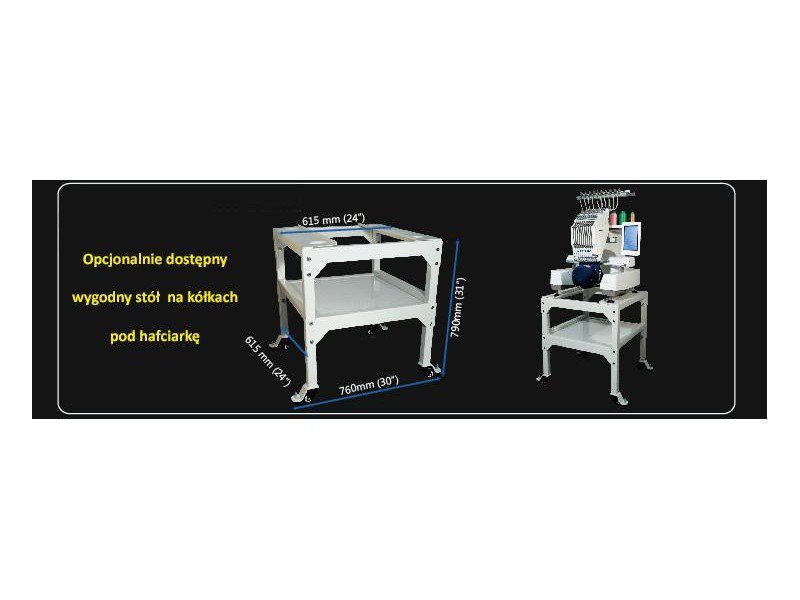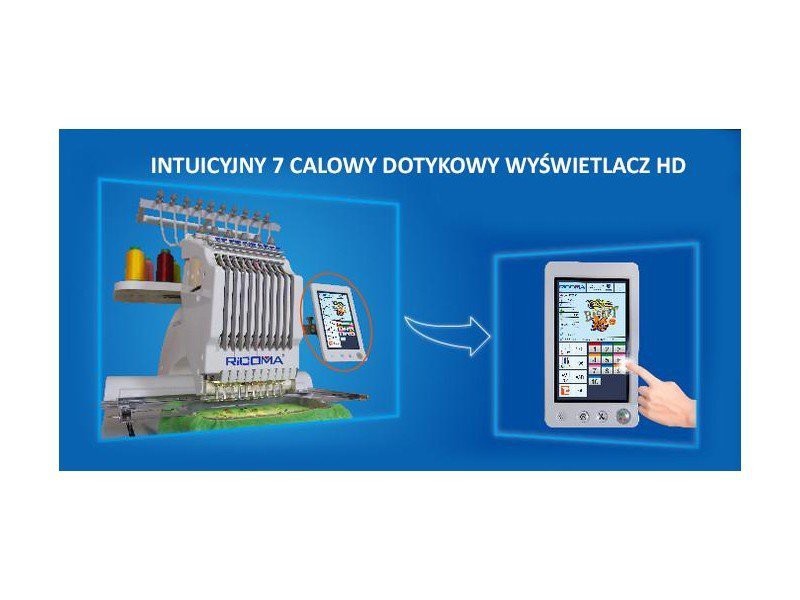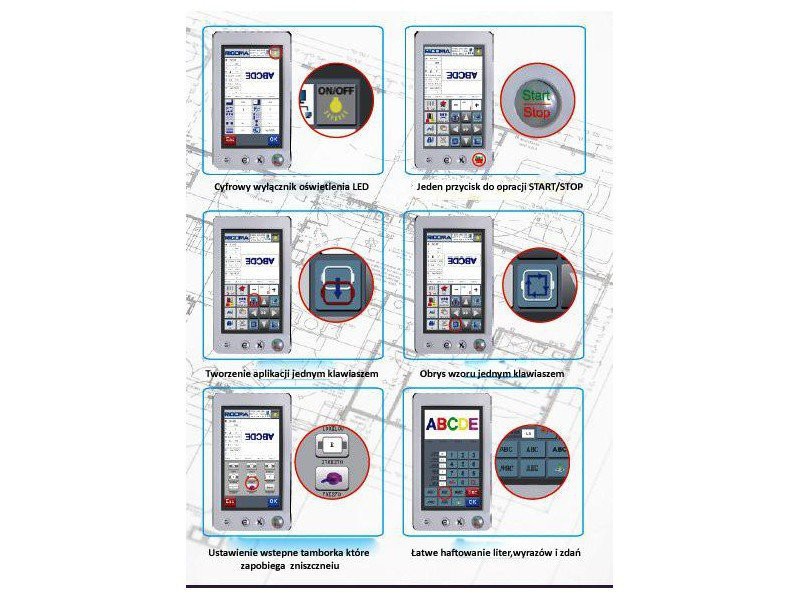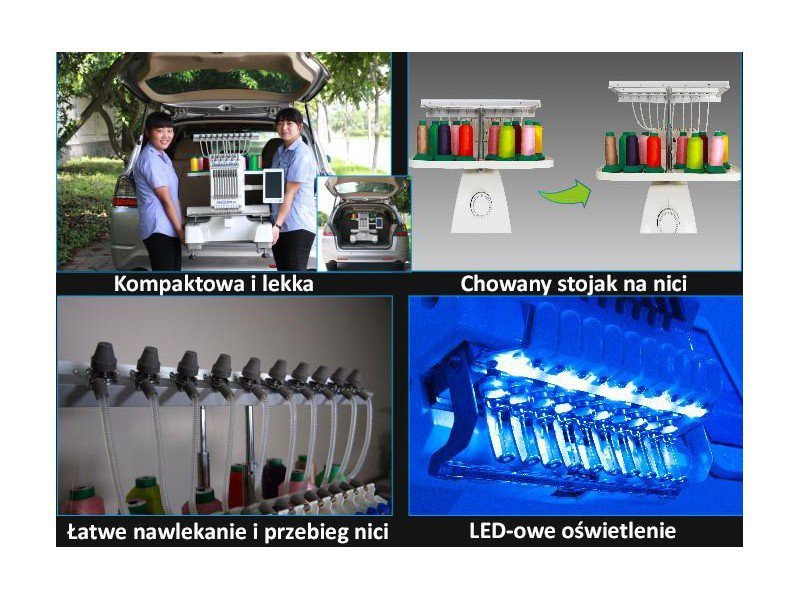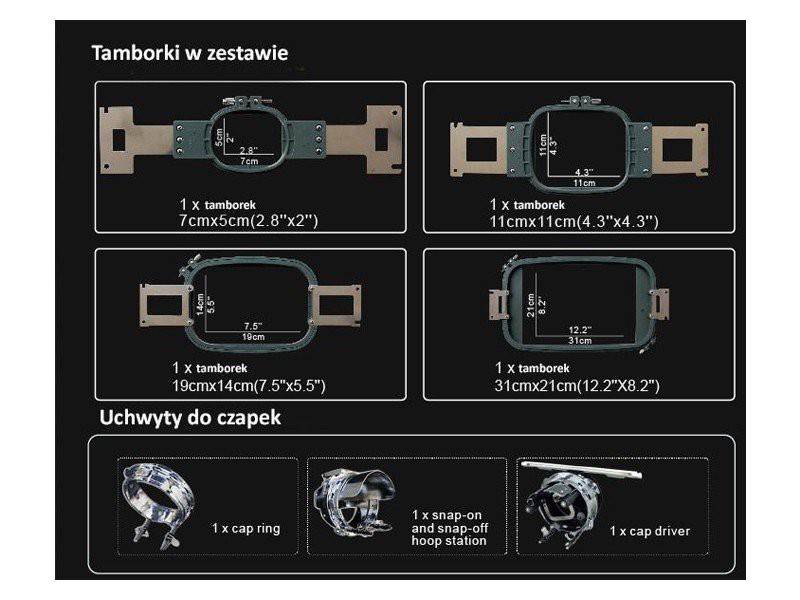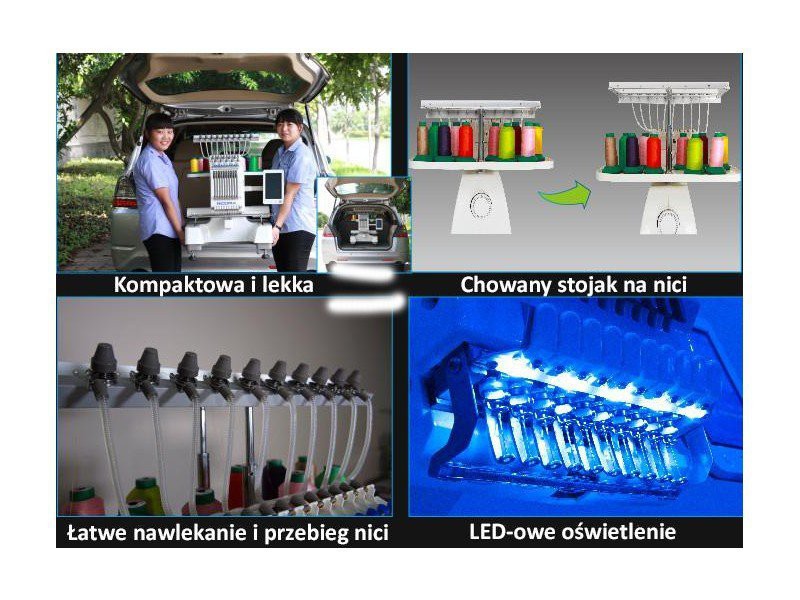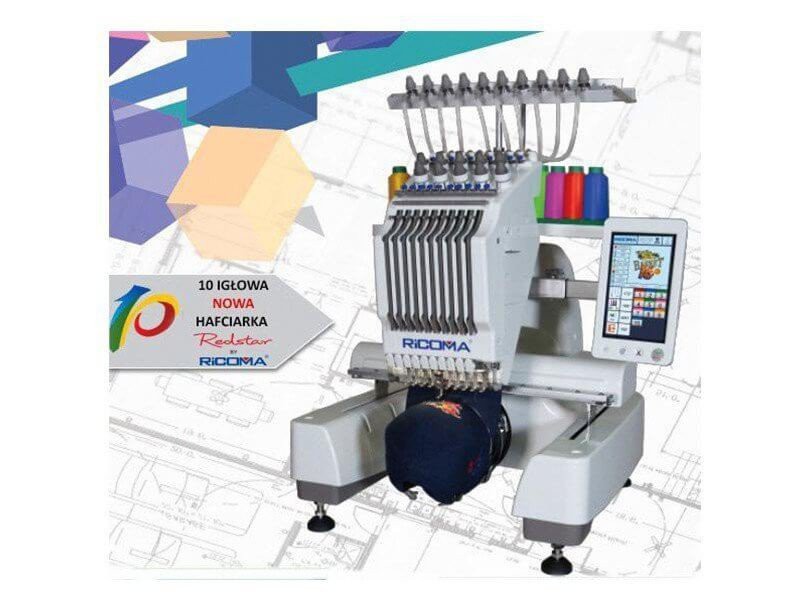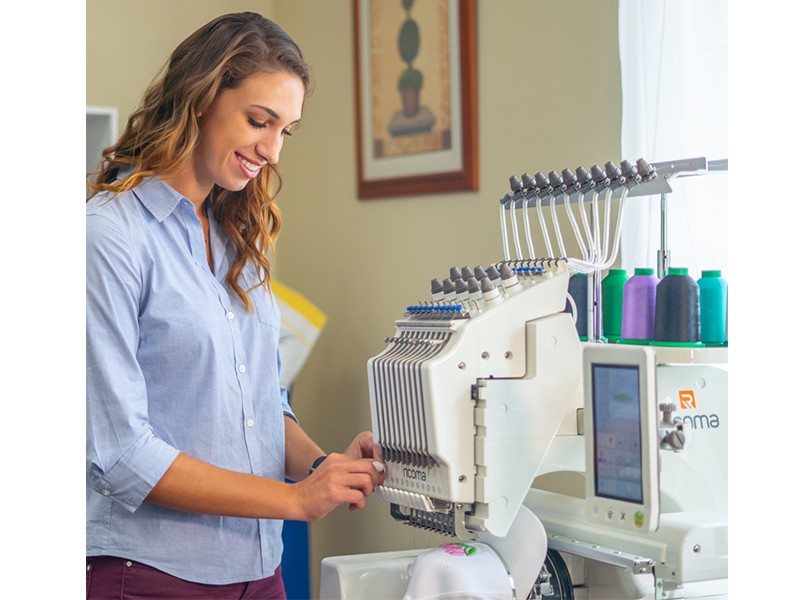 Embroidery machine Ricoma E M1010 - single-head -10 needle
The lowest price of the last 30 days: 29 999,00 zł
Industrial Redstar Ricoma EM1010 embroidery machine - high speed and enormous efficiency
Industrial Redstar Ricoma EM1010 embroidery machine completely meets the expectations, because it distinguishes reliability and satisfactory performance. The key features that shape the usefulness of this device are continuity and durability . Its specificity makes it suitable for places where it is subjected to intensive use. Industrial Redstar Ricoma Em1010 embroidery machine has an automatic changer of 10 thread colors operating in a fraction of a second. The product offers impeccable stability and high quality of embroidery or stitches. Its usefulness cannot be denied, so it is an object of desire of many people interested in fabric processing. We invite you to familiarize yourself with the Polish website of Ricoma. See more - link > >
Automatic 10-color changer
One head, 10 needles. Optional needle position laser sensor.
Large embroidery field
Maximum hoop size, up to 310 X 210 mm .
Automatic thread cutter
The machine has an automatic thread trimmer.
Versatile
Embroider flat surfaces, caps and finished garments .
Fast speed
Max speed is 1000 stitches per minute!
Laser for needle positioning - optional
Laser on the fly shows where the needle was inserted and allows for perfect positioning of the pattern.
Ricoma Inspire design software - optional
In pr offer you can choose an embroidery design program with 40% discount! Link-Check out the Ricoma Inspire
Universal Cap Attachment
Cap Embroidery Attachment with 220 degree rotation angle.
Large operation panel
7 inch color touchscreen showing the actual number of needle sticks in HD True Color.
Easy operation
The embroidery machine has a friendly panel interface. Easy to operate. It is easy to apply, add sequins, tape. We can easily change the parameters of the available hoops or thread colors. Display panel visible at large angles and simultaneously adjustable in many directions.
Convenient USB port
The machine has a port USB.
The best looper.
Ricoma is equipped with a special, fast Japanese Koban Hook hook.
Thread break sensor.
The Ricoma embroidery machine has a thread break sensor.
Comfort lighting
Ricoma has LED lighting.
Emergency STOP
The machine has an immediate emergency stop system for the embroidery machine.
Extensive accessories
New amazing optional attachments to for embroidering scarves, ties, shoes and other things that are difficult to hoop!
Sturdy table construction
Very strong and stable table structure. Despite its weight, about 90 kg it is easy to maneuver.
Pattern memory
We can save 20 million sticks or 200 embroideries.
Multiple File Formats
The machine can read multiple file formats including DST, DSB and others.
Multiple transfer options
You can send the embroidery to the machine via a cable from a PC or via a USB key.
Two years warranty!
Standard warranty is 1 year. It is possible to extend the warranty to 2 years, provided that a paid inspection is performed. To choose an extended warranty, please contact our sales office.
Standard equipment:
Hoops and attachments for caps:
70mm x 50mm (7cm x 5cm. 2.8 "x 2 ·) - 1 piece
110mm x 110mm (11cm x 11cm. 4.3 "x 4.3") - 1 piece
190mm x 140mm (19cm x 14cm. 7.5 "x 5.5") - 1 piece
310mm x 210mm (31cm x 21cm, 122 "x 82 ") - 1 piece
The cap hoop is attached to the hoop station to prepare the cap embroidery machine - 2 pieces
- The hoop station provides stability for quick and easy hoop installation - 1 piece
- The cap holder is screwed onto the rim of the embroidery machine support - 1 piece
- Embroider all kinds of caps with 220 degree easy system
Description of the above product is protected by copyright. Their use requires the permission of the copyright owner. Downloading the content of the above description without the consent of Wiking Polska Sp. z o.o. based in Krakow constitutes an act of unfair competition in the light of the ACT of April 16, 1993 "on combating unfair competition".
Data sheet
Automatic thread trimming

tak

Color Touch Screen

7 calowy

Gripper type

specjalny szybki japoński chwytacz Koban Hook

WiFi connection to the Internet

tak

High-quality LED lighting

tak

Thread break sensor

tak

USB ports

1 port

Maximum operating speed

1000 wkłuć/min

Automatic color changer

10 kolorów

Number of needles in the head

10 igieł

Making the outline of the embroidery before embroidering

tak
tak
8 other products in the same category:
Product Review
Reviews (0)

All reviews (0)
Excellent (0)
Good (0)
Medium (0)
Poor (0)
Terrible (0)

Latest
Oldest
High rating
Low rating
Helpful