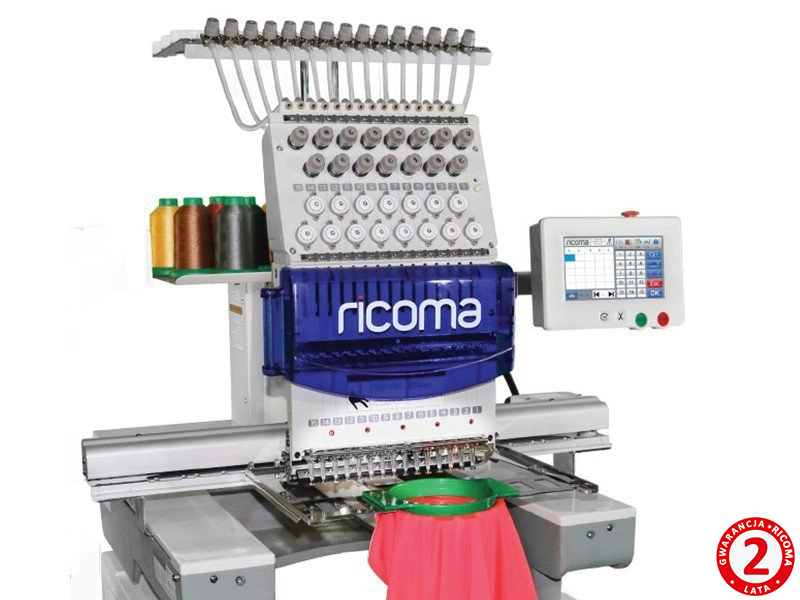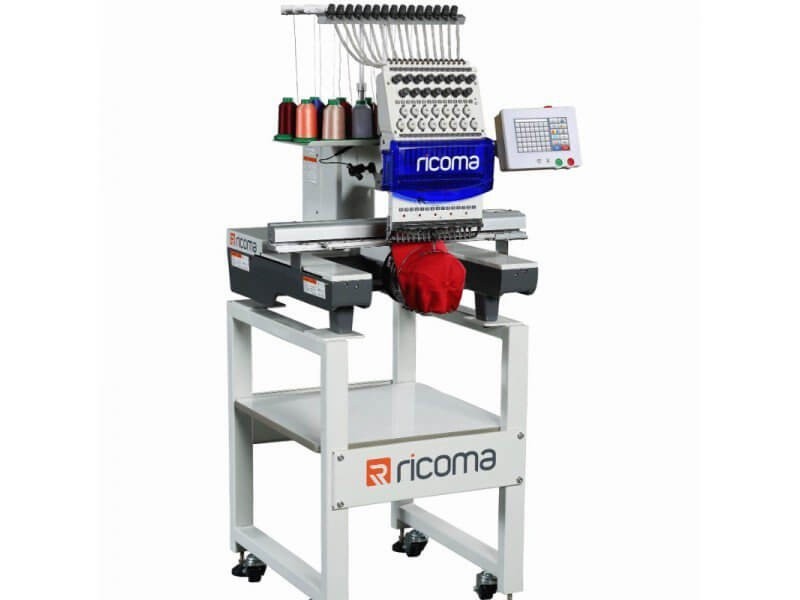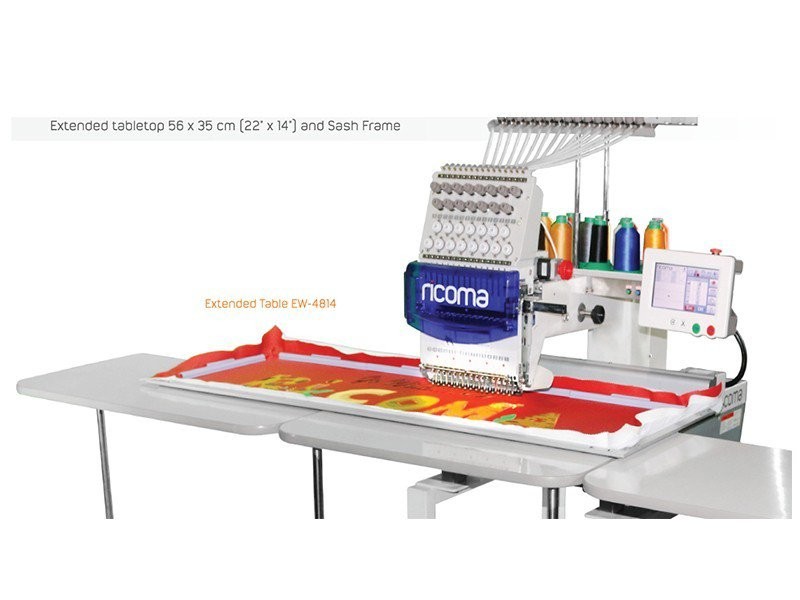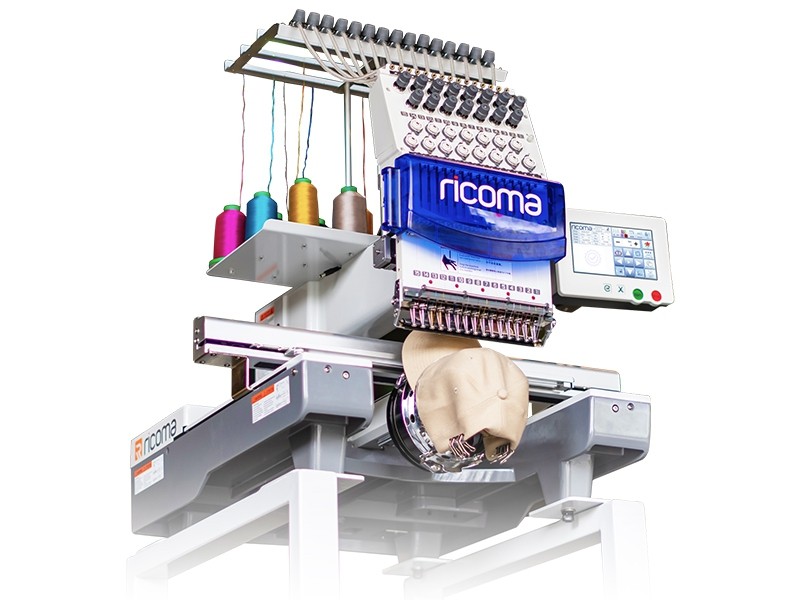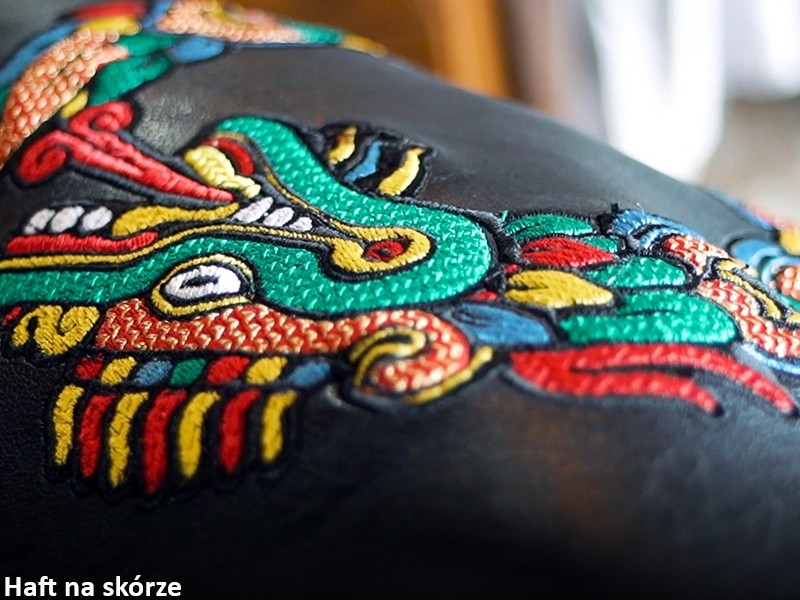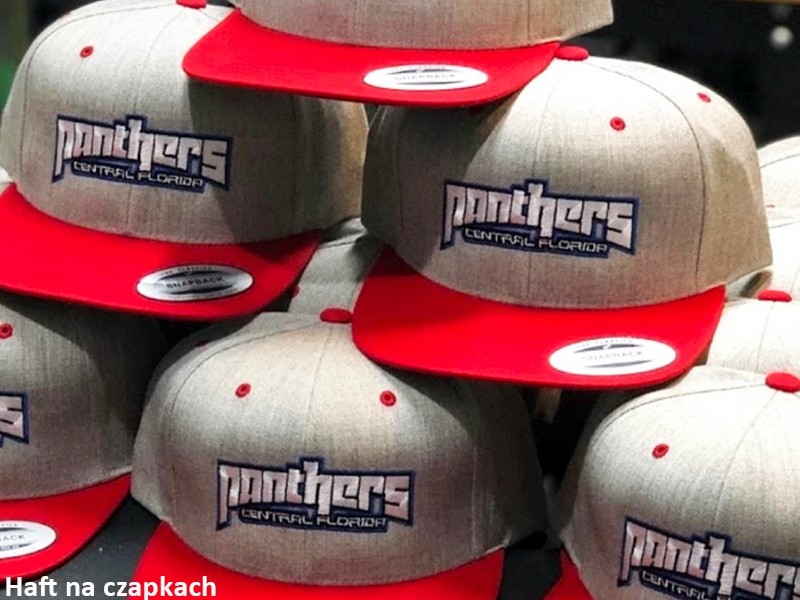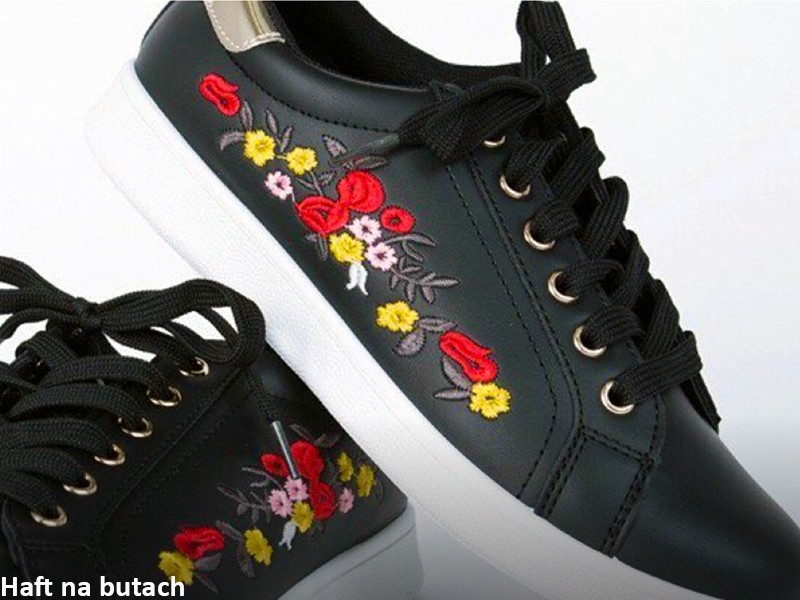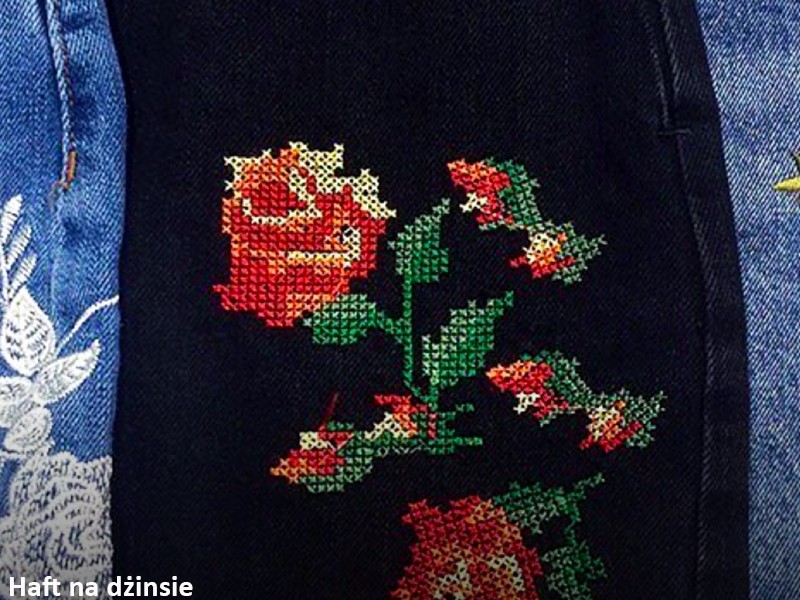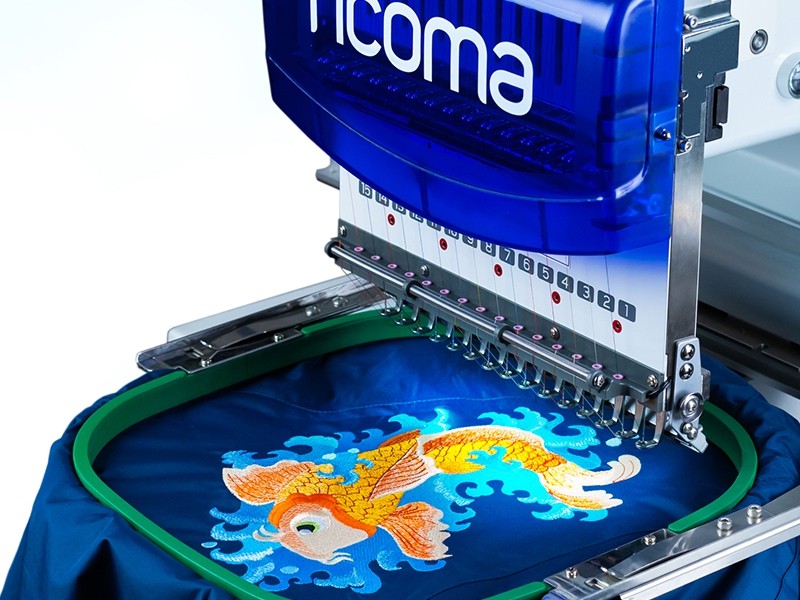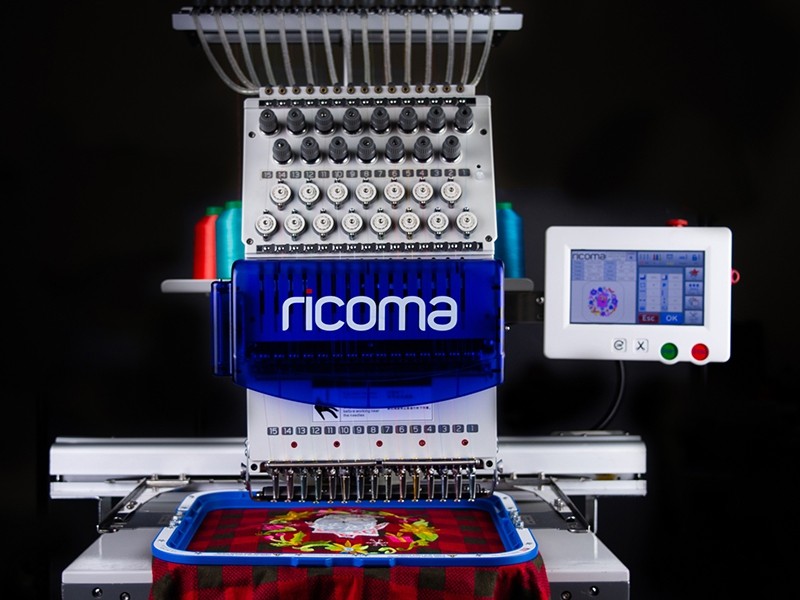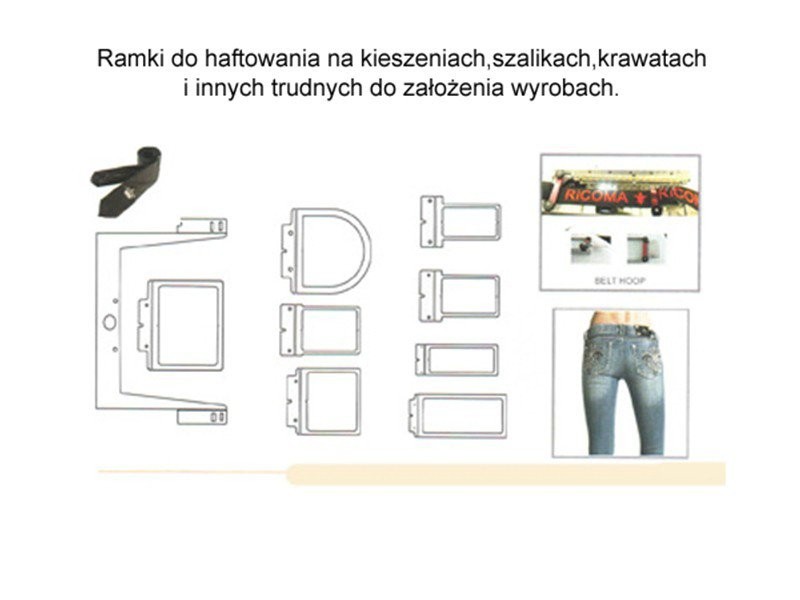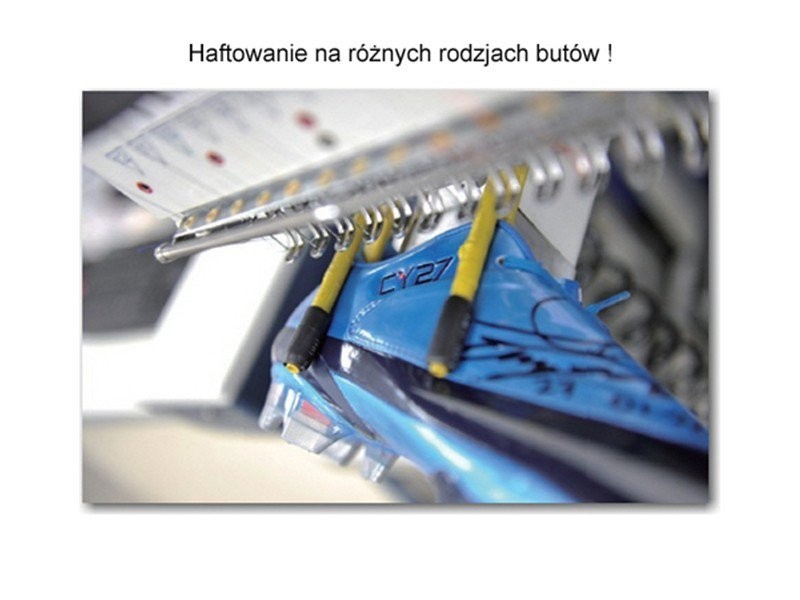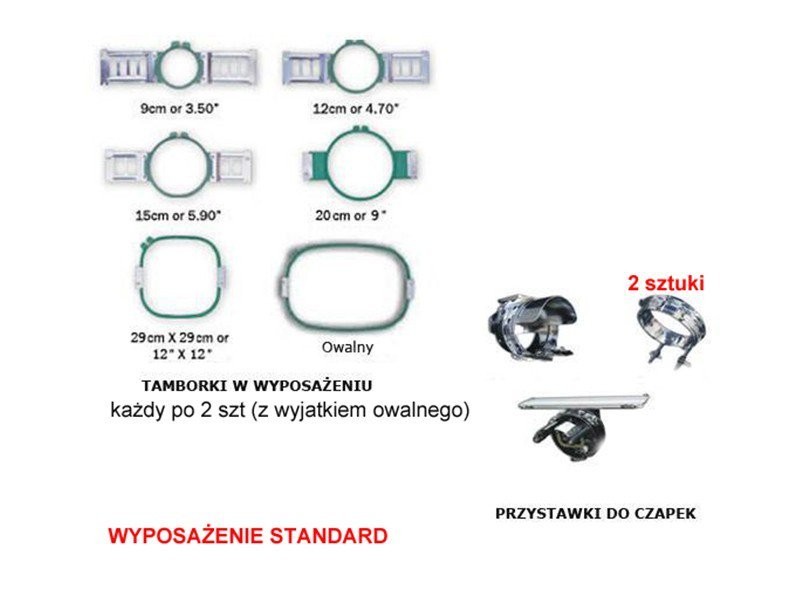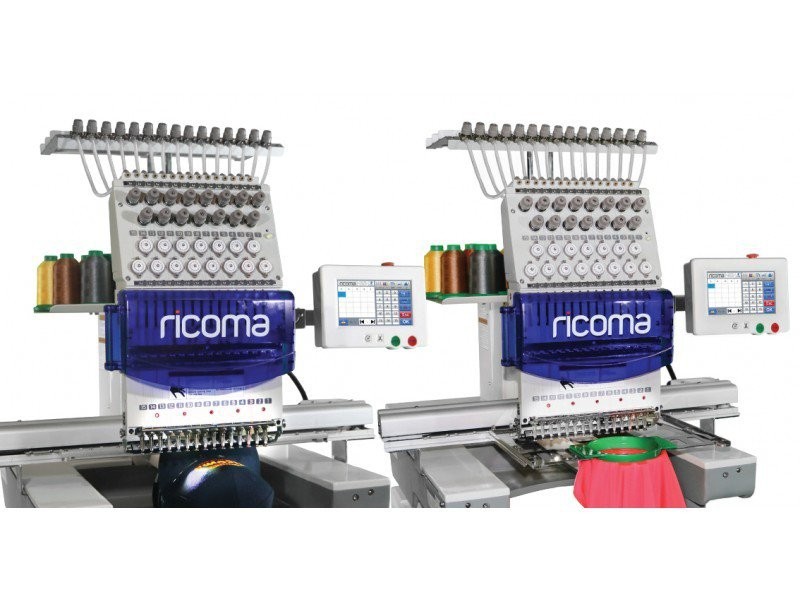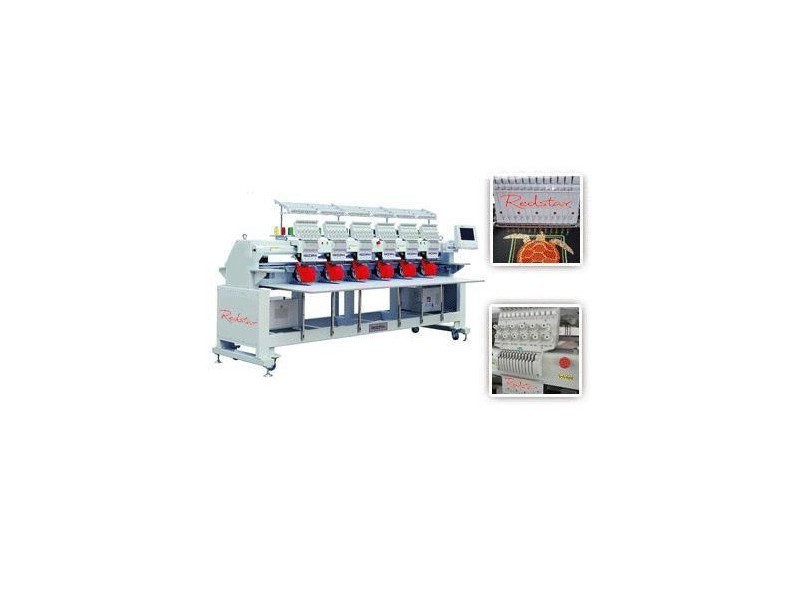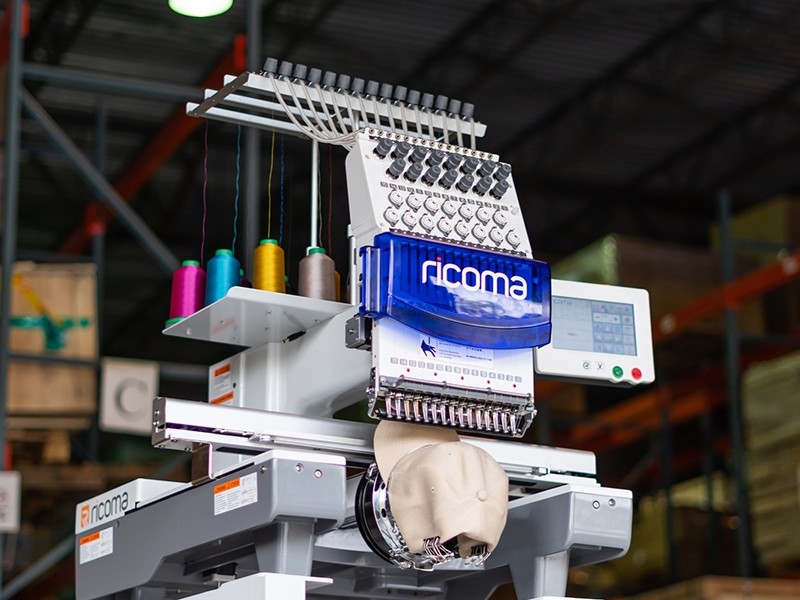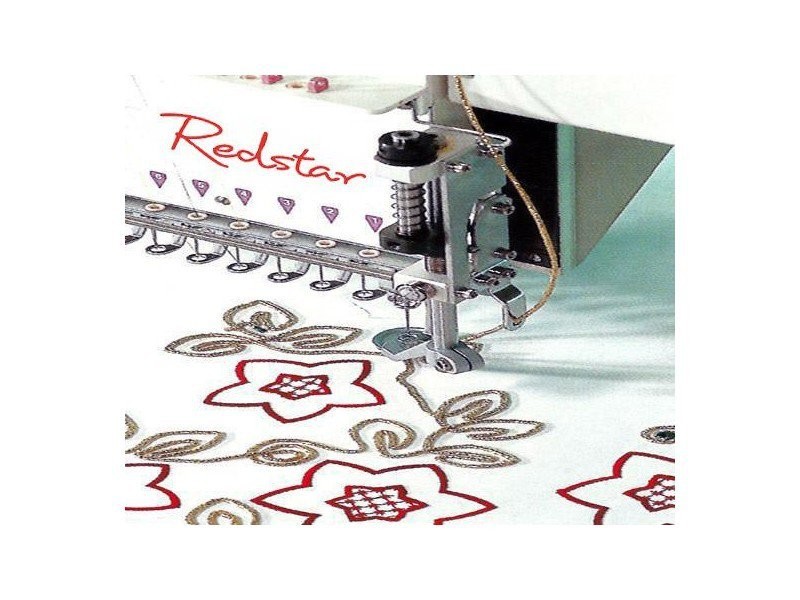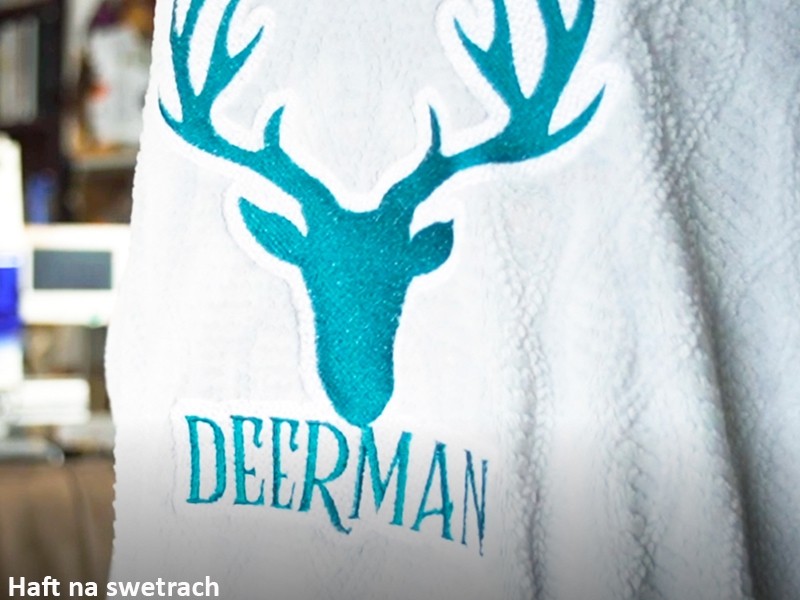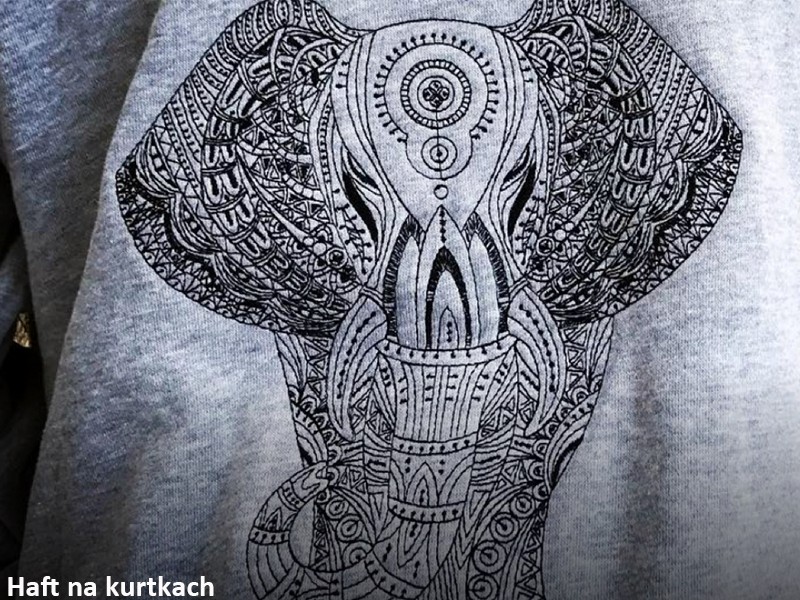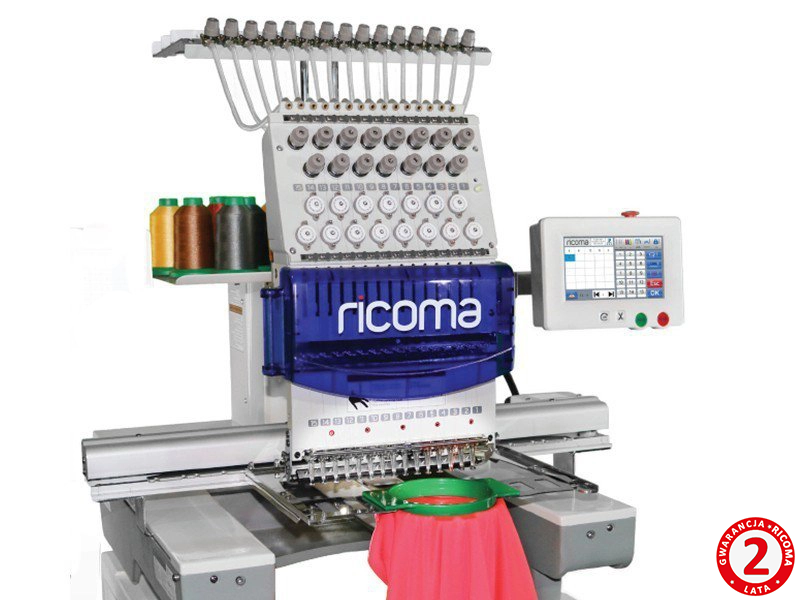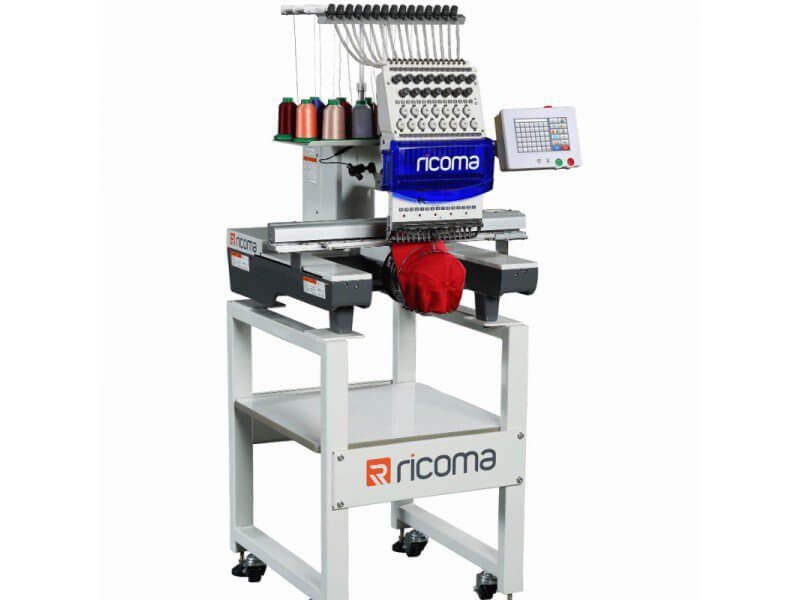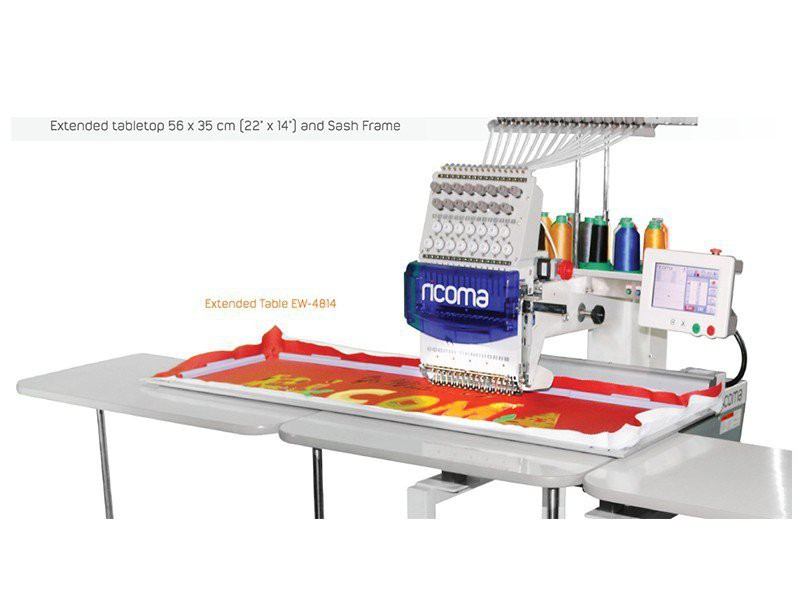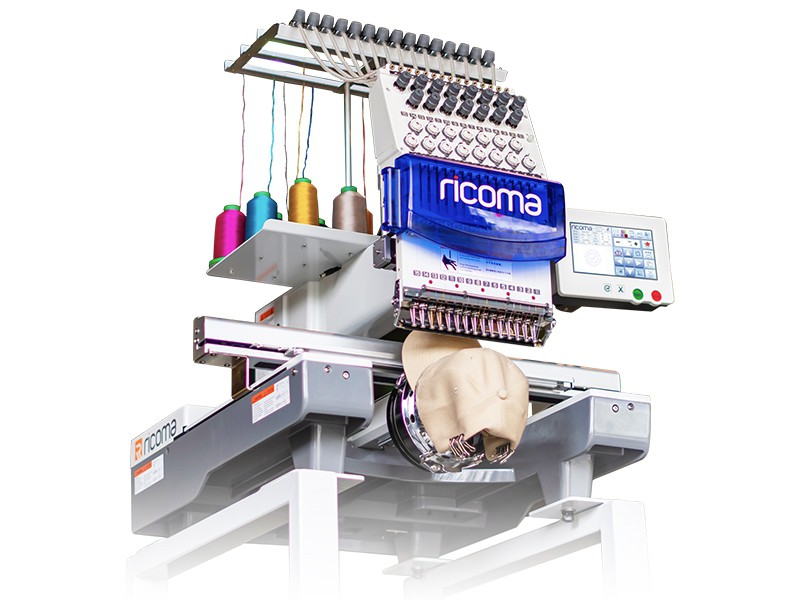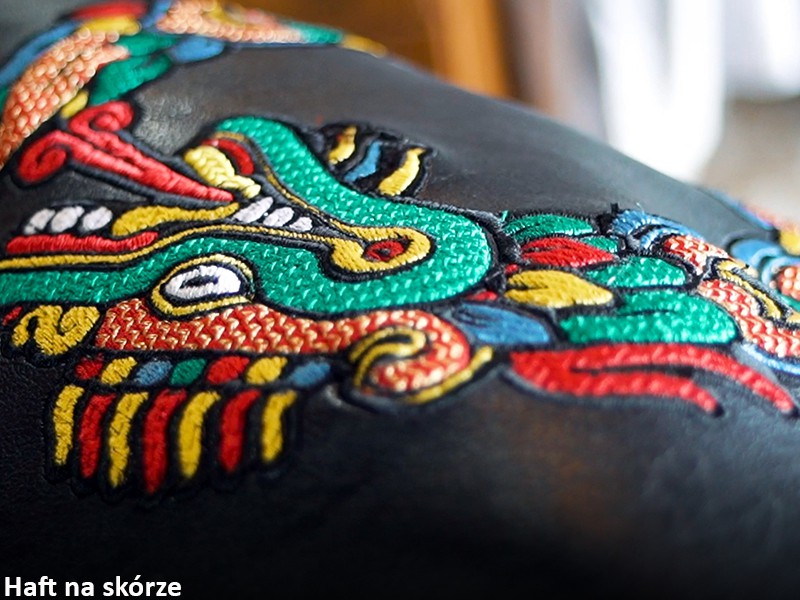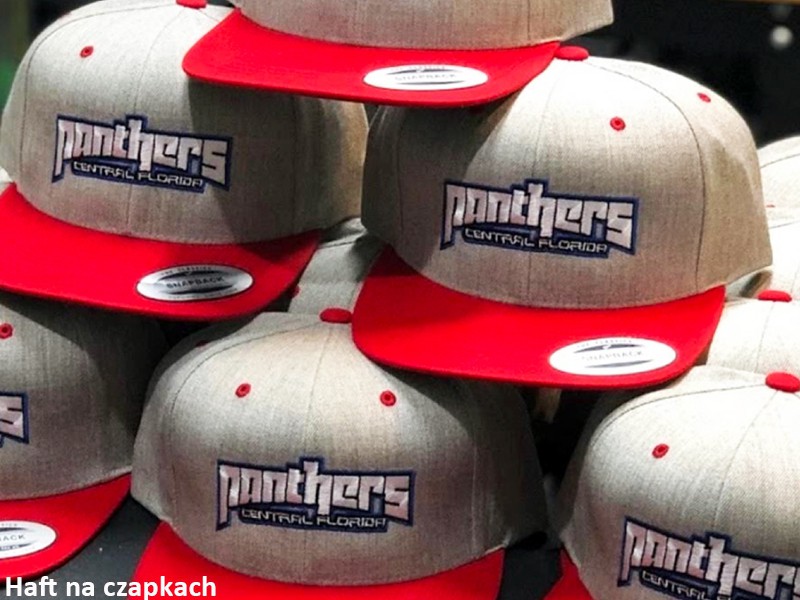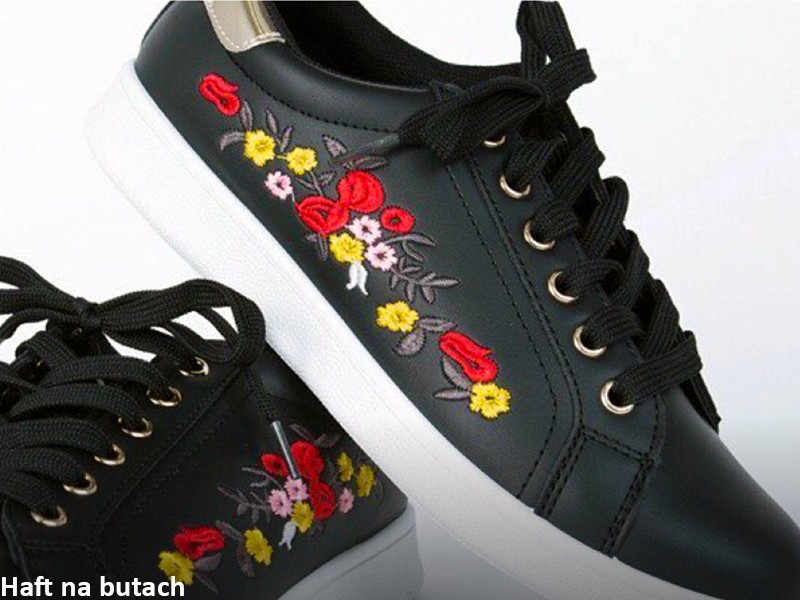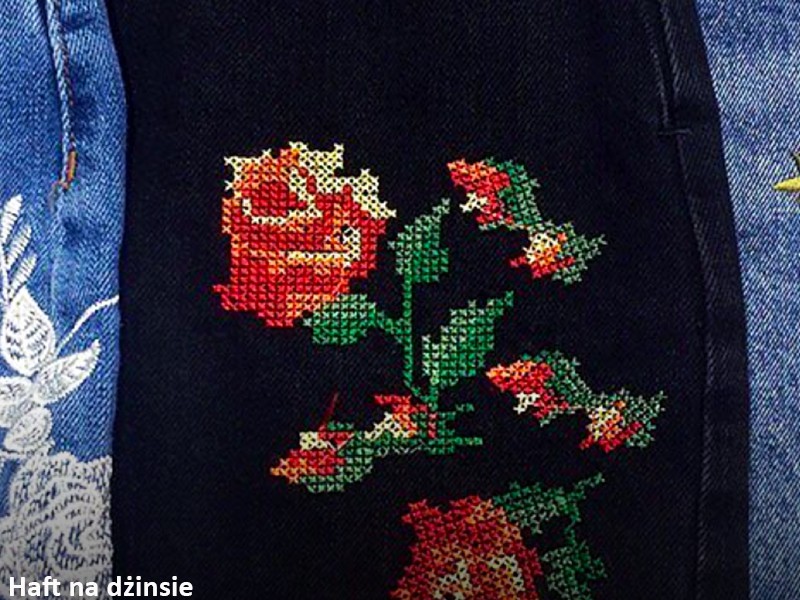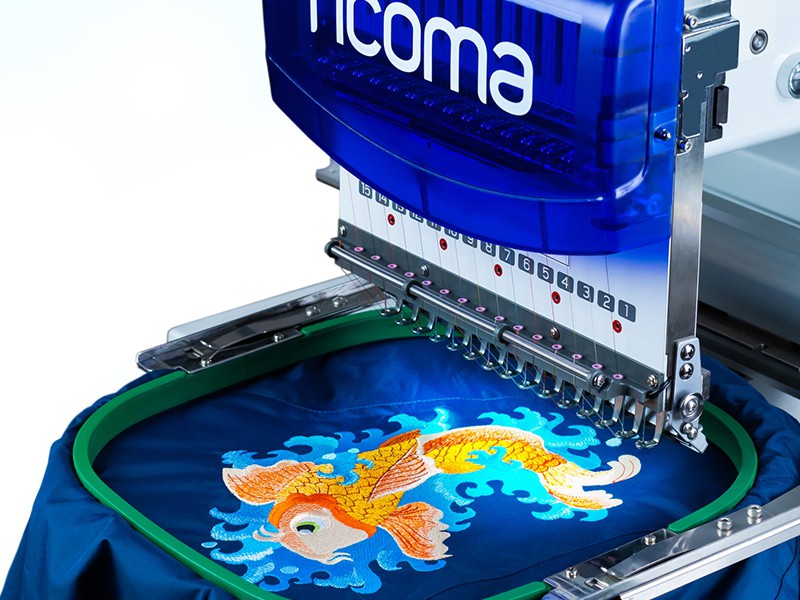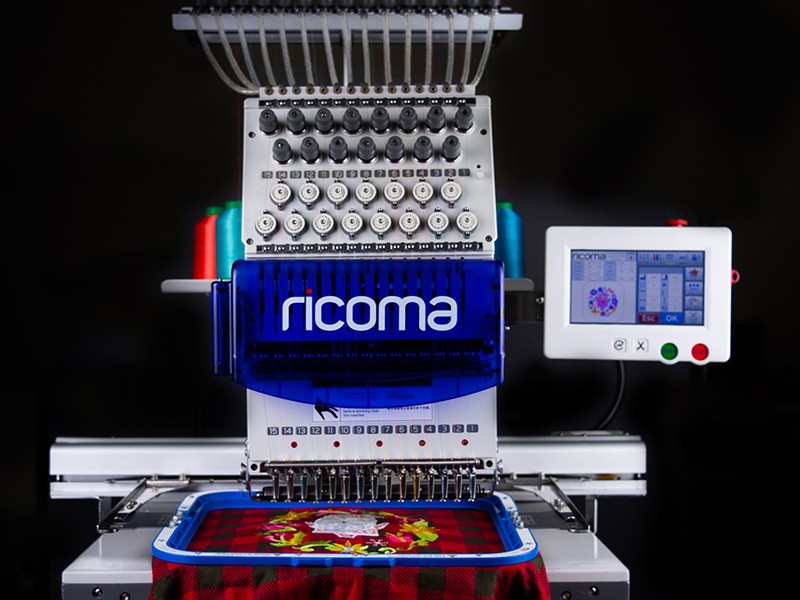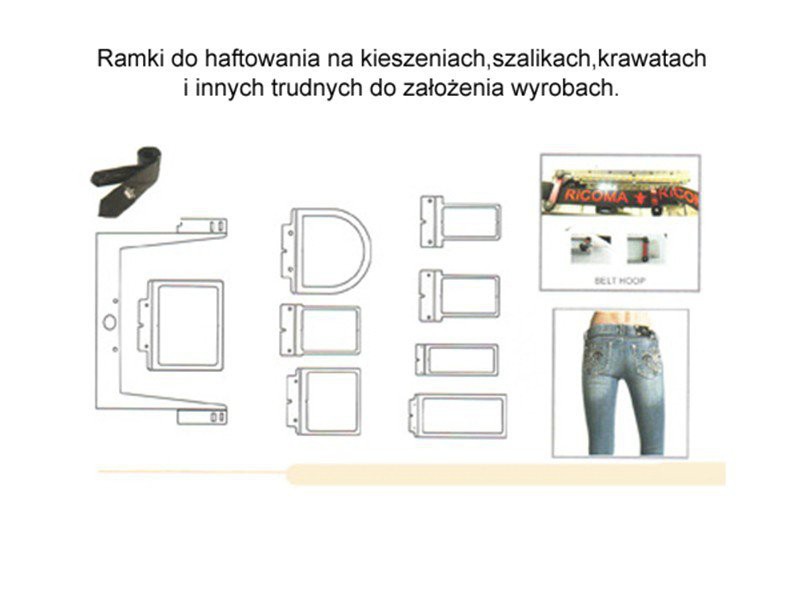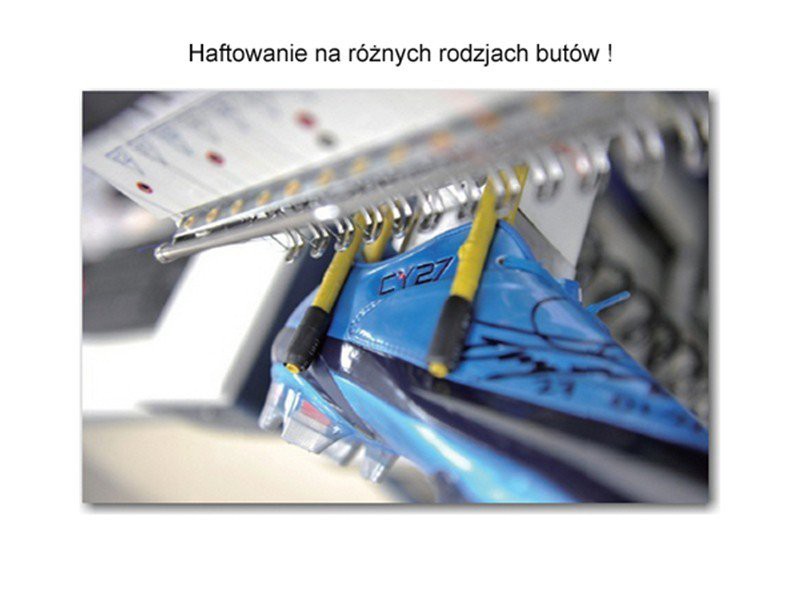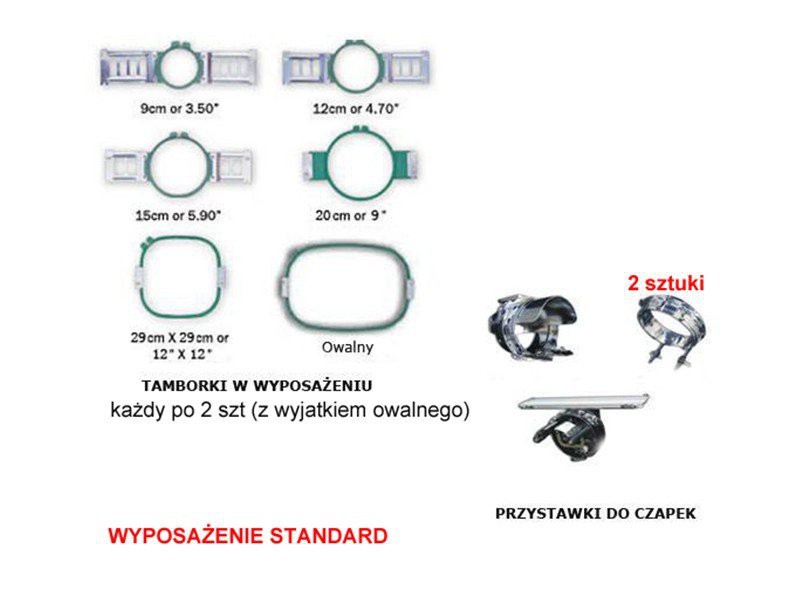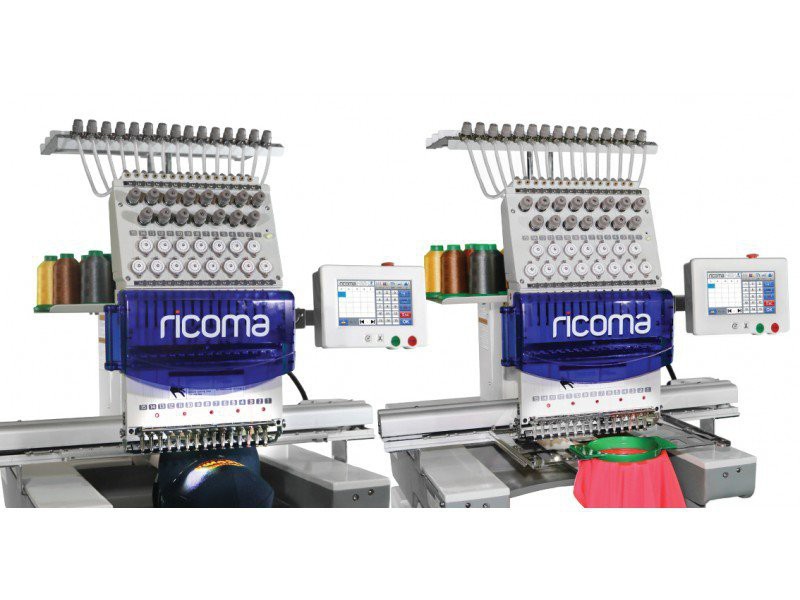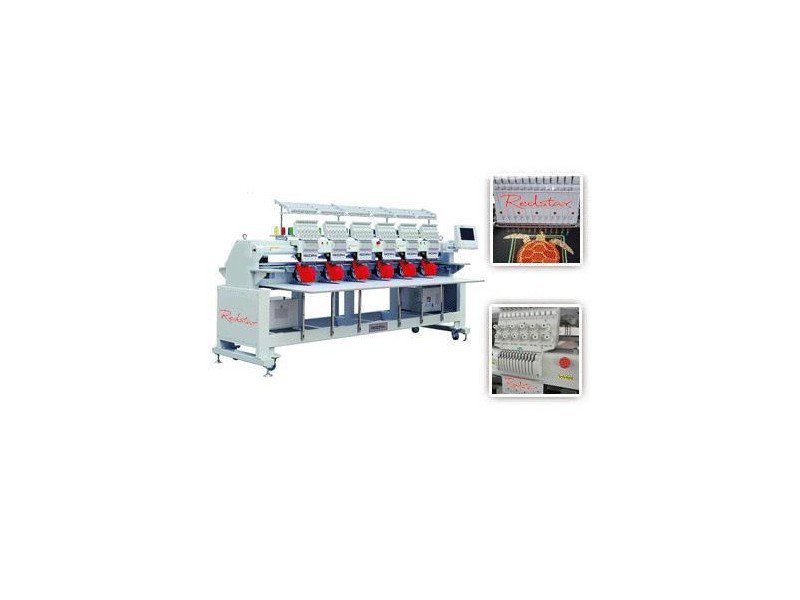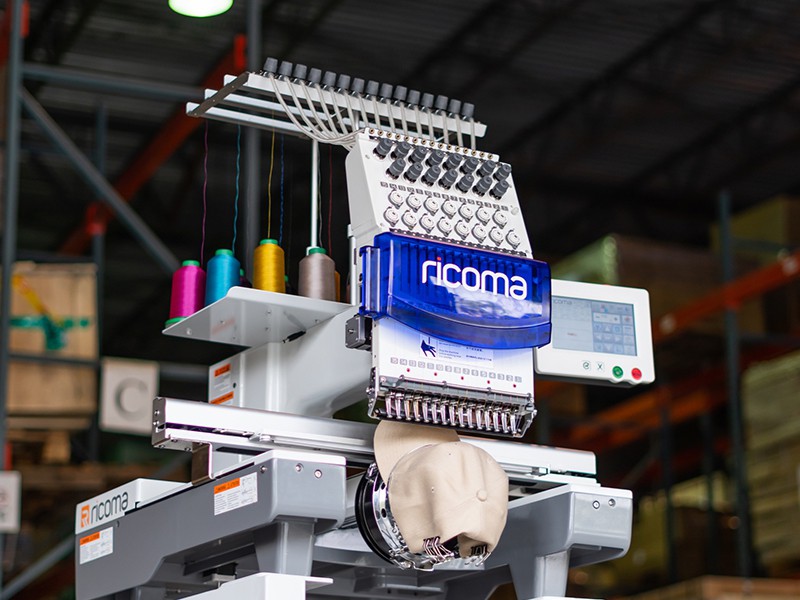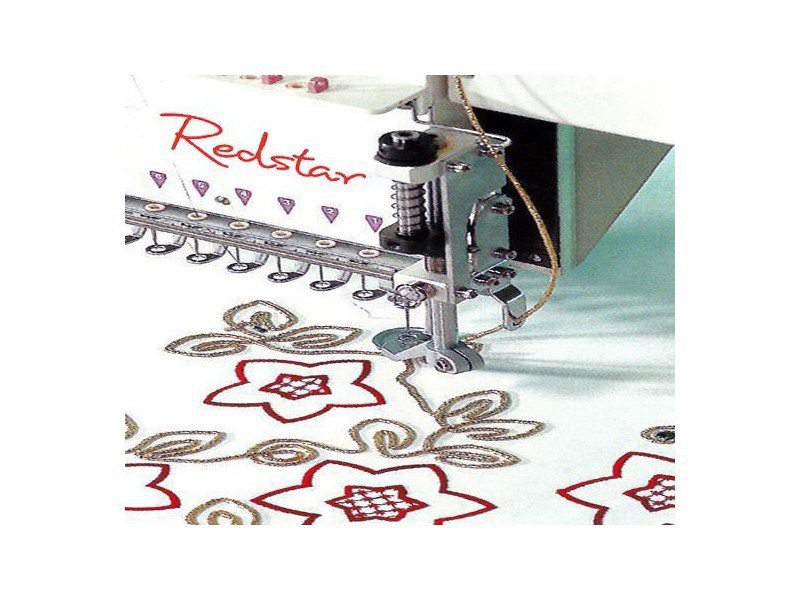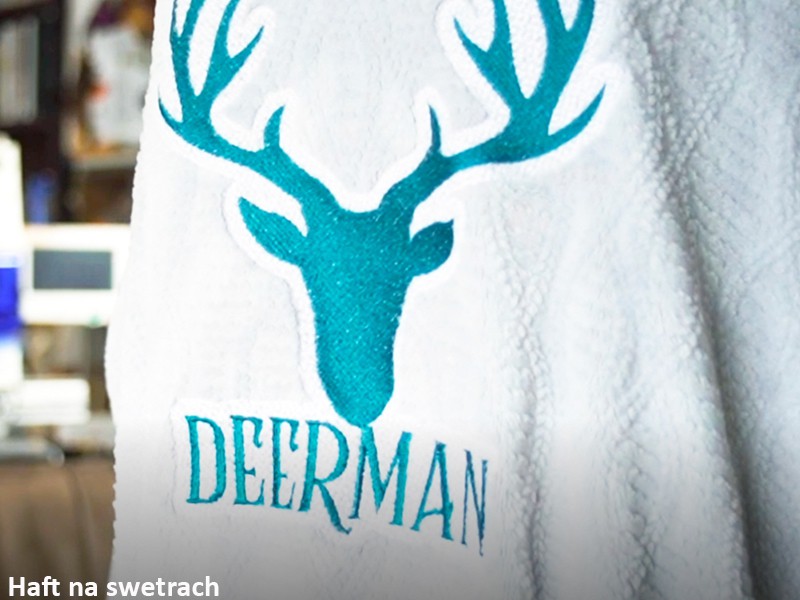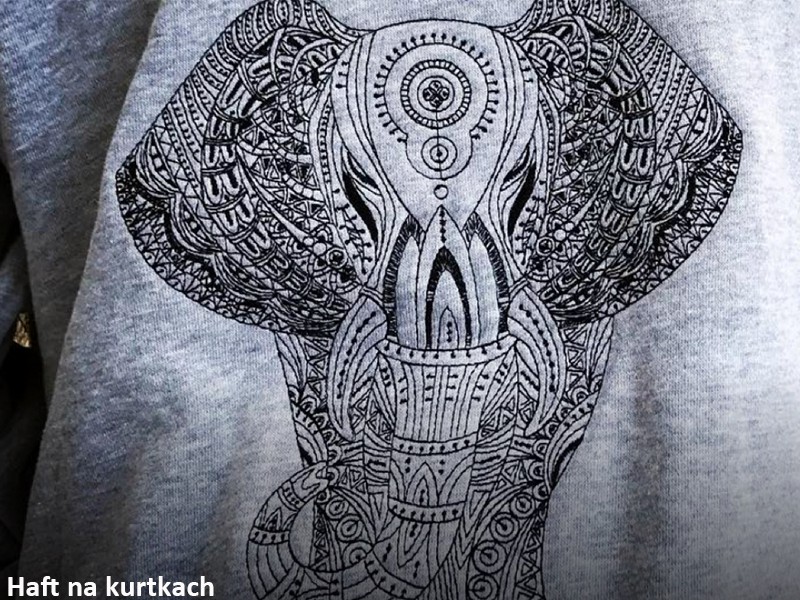 Embroidery machine Ricoma 15 01TC-7S - single-head -15 needle
39,999.00 zł
44,999.00 zł
32 519,51 zł Netto
The lowest price of the last 30 days: 39 999,00 zł
Ricoma 1501TC-7S industrial embroidery machine - designed in the USA. The device is adapted to intensive use.
Industrial Ricoma 1501TC-7S embroidery machine impresses with its efficiency and reliability. Its advantages are primarily noticed by the owners of plants where the devices are subjected to extremely intensive use. It offers work speed reaching up to 1200 stitches per minute. It works especially well in a multi-shift system, because it is not afraid of continuous operation. The high-quality machine has an automatic thread changer of 15 colors that performs this procedure in the blink of an eye. Industrial Ricoma 1501TC-7S embroidery machine is stable, thanks to which it provides impeccable comfort of use regardless of the circumstances. We invite you to familiarize yourself with the Polish website of Ricoma. See more - link > >
Automatic 15-color changer
One head, 15 needles. Optional needle position laser sensor.
Huge embroidery field
Maximum hoop size, up to 500 X 360 mm .
Automatic thread cutter
Automatic thread cutting machine.
Versatile
Embroider flat surfaces, caps and ready-made garments.
Needle positioning laser - optional
The laser shows where the needle is inserted in real time and allows for perfect positioning of the pattern.
Ricoma Inspire design software - optional
As an option, you can select an embroidery design program Link-Get acquainted with Ricoma Inspire
High speed
Maximum speed is 1200 stitches per minute!
Universal Cap Attachment
Cap Embroidery Attachment with 270 degree rotation angle.
Large Operation Panel
7 inch color touchscreen showing the actual number of needle sticks in HD True Color.
Easy operation
The embroidery machine has a user-friendly panel interface. Easy to operate. It is easy to apply, add sequins, tape. We can easily change the parameters of the available hoops or thread colors. Display panel visible at large angles and simultaneously adjustable in many directions.
Convenient USB port
The machine has a port USB.
The best looper.
Ricoma is equipped with a special, fast Japanese Koban Hook hook.
Thread break sensor.
The Ricoma embroidery machine has a thread break sensor.
Comfort lighting
Ricoma has LED lighting.
Emergency STOP
The machine has an immediate emergency stop system for the embroidery machine.
Extensive accessories
New amazing optional attachments to for embroidering scarves, ties, shoes and other things that are difficult to hoop!
Sturdy table construction
Very strong and stable table structure. Despite its weight, about 90 kg it is easy to maneuver.
Pattern memory
We can save 20 million sticks or 200 embroideries.
Multiple File Formats
The machine can read multiple file formats including DST, DSB and others.
Multiple transfer options
You can send embroideries to the machine via cable from PC, wi-fi or USB key .
Connect to wi-fi
Easy internet and wi-fi connection.
Initial contour of the embroidery field
The machine makes a preliminary contour of the embroidery which prevents the shaft from shifting.
Economical motor
150W servo motor for low power consumption.
Working with different stresses
Embroidery rka works with 220V and 110V.
Modern stepper motors
The latest low-vibration DC36V stepper motor was used and low noise.
Easy fitting of accessories
Accessories for embroidering appliqués, tapes or sequins can be easily installed .
Manual thread color change function
You can manually change the thread color from 172 to 196 degrees.
Emergency button "STOP"
Convenient large emergency button "STOP"
Two years warranty!
Standard warranty is 1 year. It is possible to extend the warranty to 2 years, provided that a paid inspection is performed. To choose an extended warranty, please contact our sales office.
Hoops and attachments for caps:
Round hoop 9 cm - 2 pieces
Round hoop 12 cm - 2 pieces
Round hoop 15 cm - 2 pieces
Round hoop 20 cm x 2 pieces
Square hoop 29 cm x 29 cm - 2 pieces
Oval hoop 54 cm x 35 cm - 1 piece
Attachments for embroidering caps with handles - 2 pieces
The cap hoop is attached to the hoop station to prepare the machine for embroidery of caps - x 2 pieces
The hoop station ensures stability for quick and easy hoop placement - 1 piece
The cap holder is screwed on to the rim of the embroidery machine bracket - 1 piece
Embroider all kinds of caps with easy system with an angle of 270 degrees
Embroidery available 2/4/6/8 head shivers. Interested persons, please contact the sales office.
Description of the above product is protected by copyright. Their use requires the permission of the copyright owner. Downloading the content of the above description without the consent of Wiking Polska Sp. z o.o. based in Krakow constitutes an act of unfair competition in the light of the ACT of April 16, 1993 "on combating unfair competition".
Data sheet
Guarantee

2 lata

Automatic thread trimmer

tak

Color Touch Screen

7 cali

Saving stitches to memory

tak

Hook type

specjalny szybki japoński chwytacz Koban Hook

Accurate pattern positioning

tak

WiFi connection to the Internet

tak

Thread break sensor

tak

USB ports

1 port

Embroidery field

500 x 360 mm

Adjusting the embroidery on the screen

tak

Embroidery time by color

tak

Maximum working speed

1200 wkłuć/min

Automatic color changer

15 kolorów

Number of needles in the head

15 igieł

He does embroidery on hats

tak

Performs embroidery on ready-made clothing

tak

Attachment for embroidering caps

tak

Emergency STOP system

tak

Number of hoops in the set

11
Ricoma 1501TC-7S Industrial Embroidery Machine - Efficiency and Precision in Embroidery

Welcome to the presentation of the Ricoma 1501TC-7S industrial embroidery machine! Our film is not only an opportunity to get acquainted with this efficient embroidery machine, but also a chance to understand why industrial embroidery machines are irreplaceable in the textile industry. In this video, we take a close look at the Ricoma 1501TC-7S industrial embroidery machine. We will learn about its specifications, possibilities and areas of application. We will show what advanced embroidery functions this machine offers, as well as what benefits it brings to industrial manufacturers of clothing, textiles and other products. We will also demonstrate the embroidery process on the Ricoma 1501TC-7S embroidery machine, so that you can see what effects can be achieved in the textile industry with this machine. Precision, speed and quality of embroidery are the key features of this industrial embroidery machine.
8 other products in the same category:
Product Review
Reviews (0)

All reviews (0)
Excellent (0)
Good (0)
Medium (0)
Poor (0)
Terrible (0)

Latest
Oldest
High rating
Low rating
Helpful