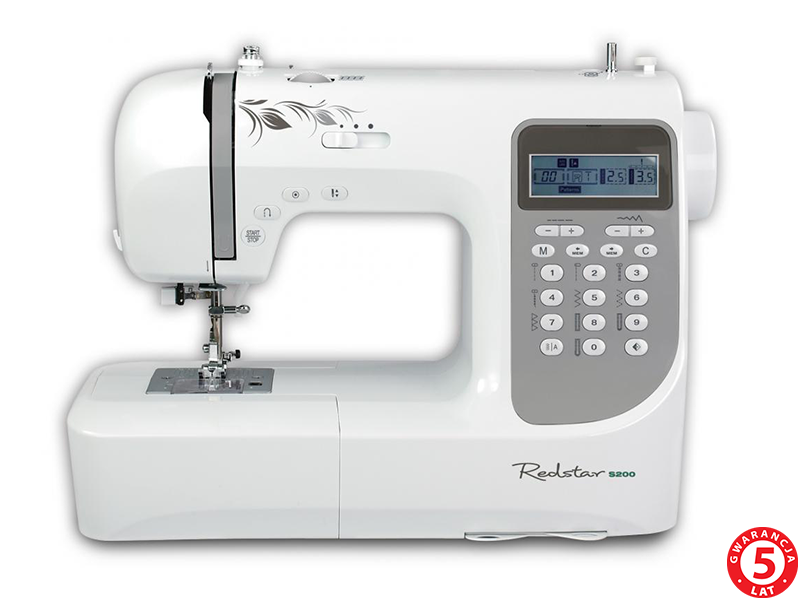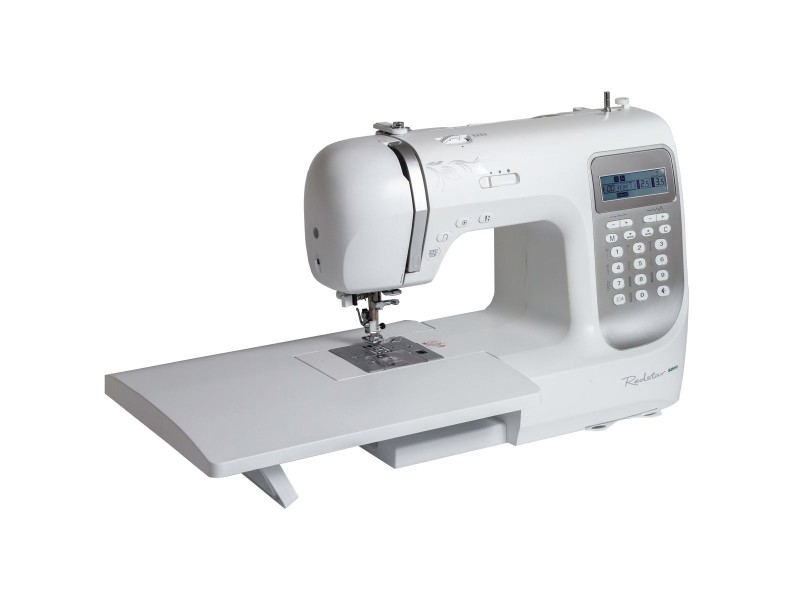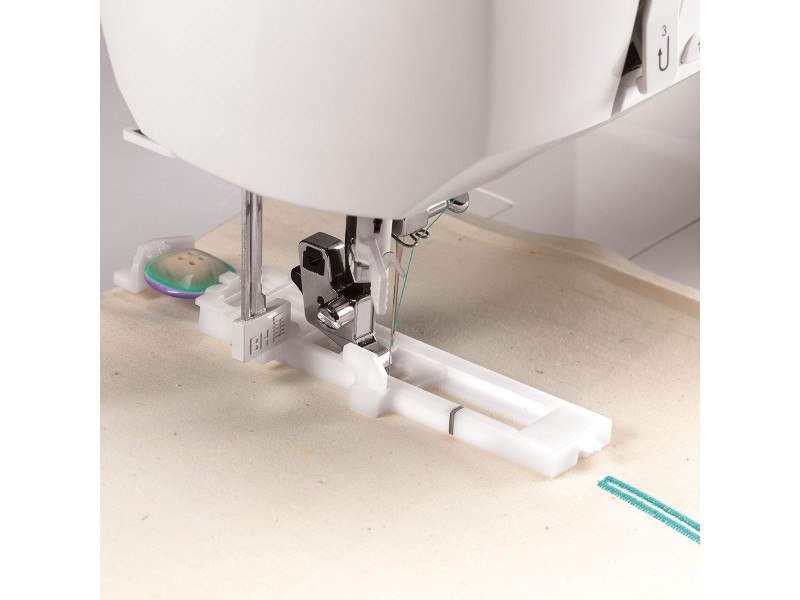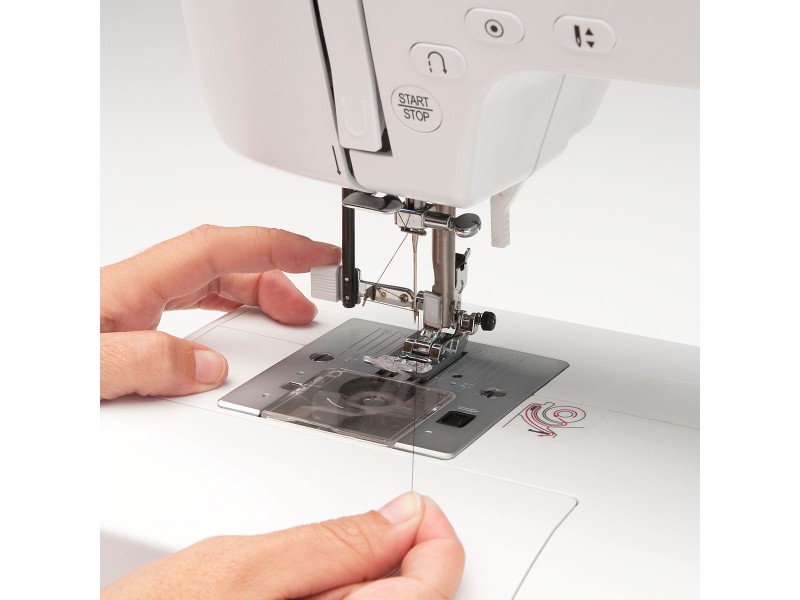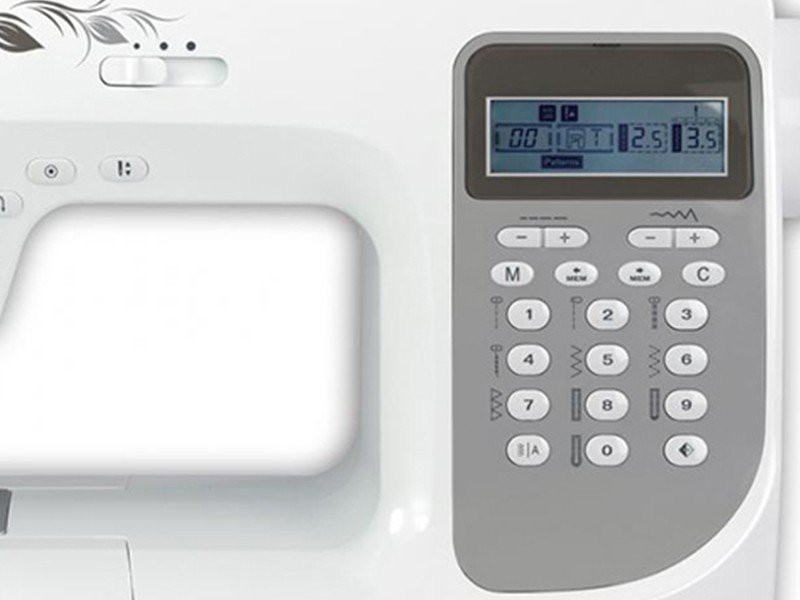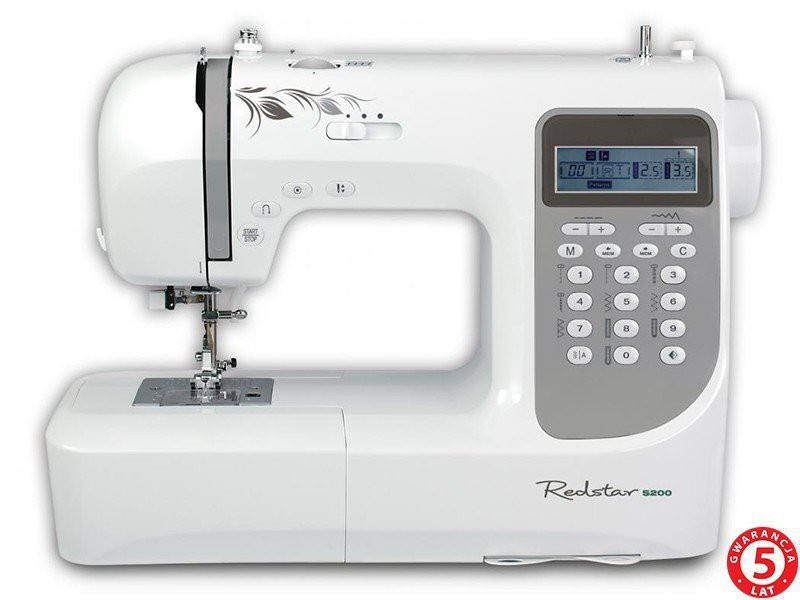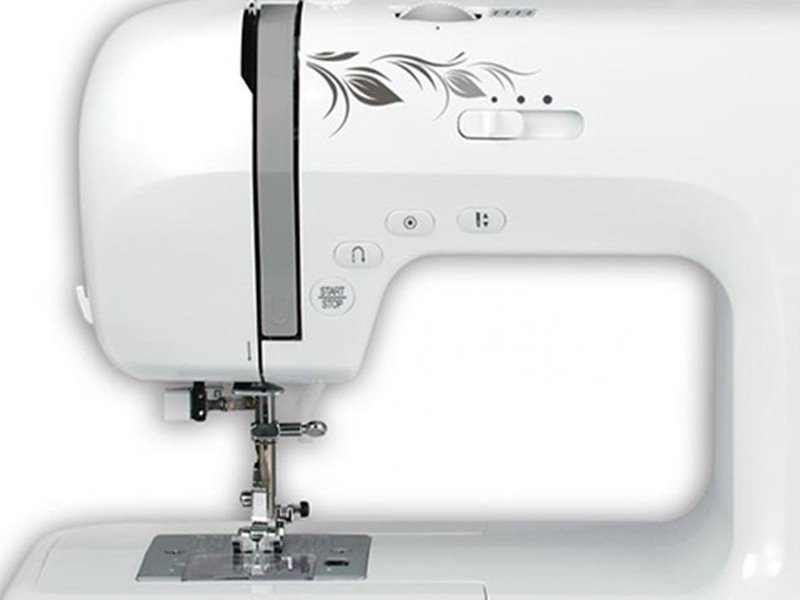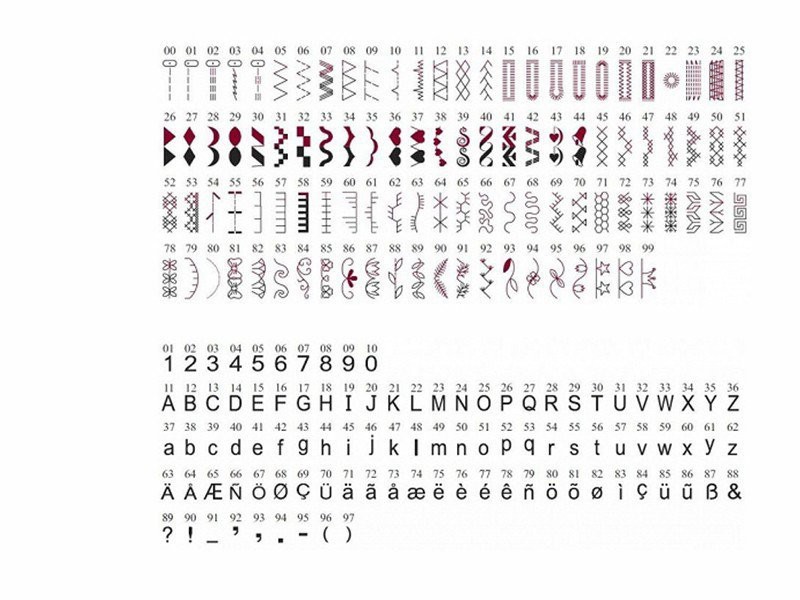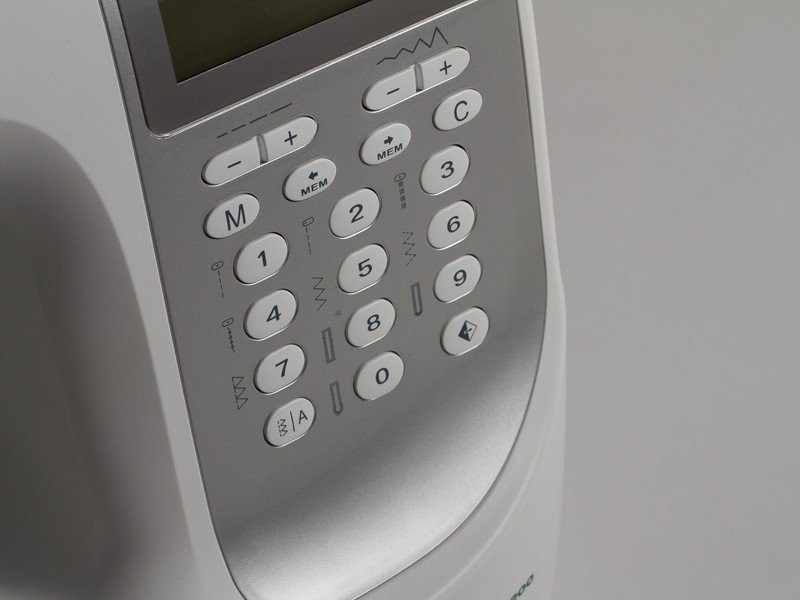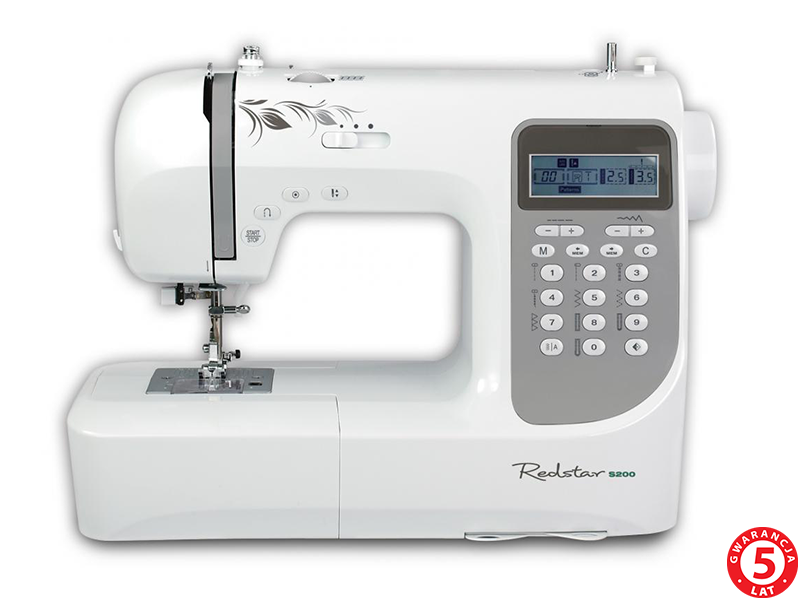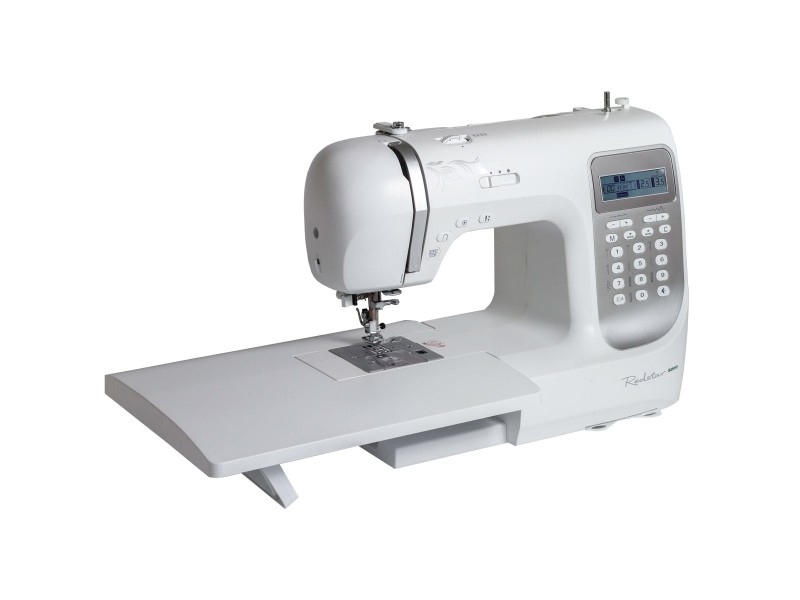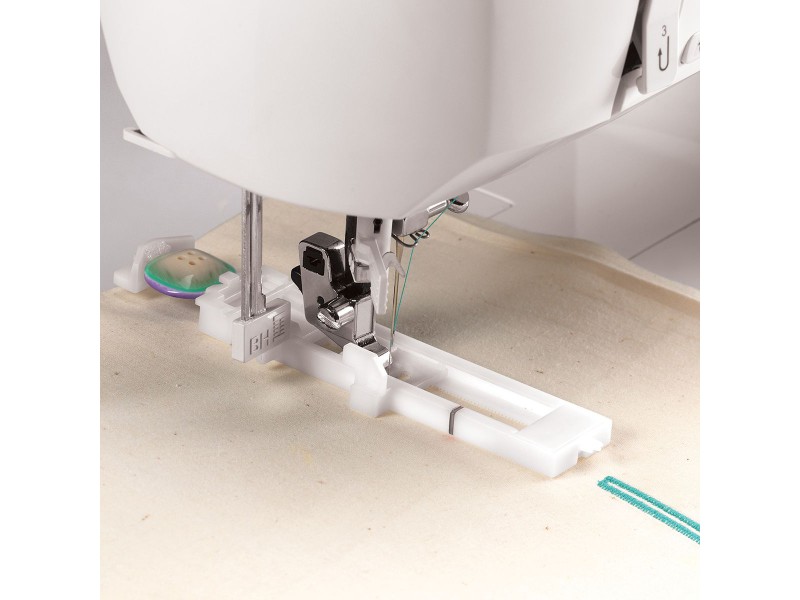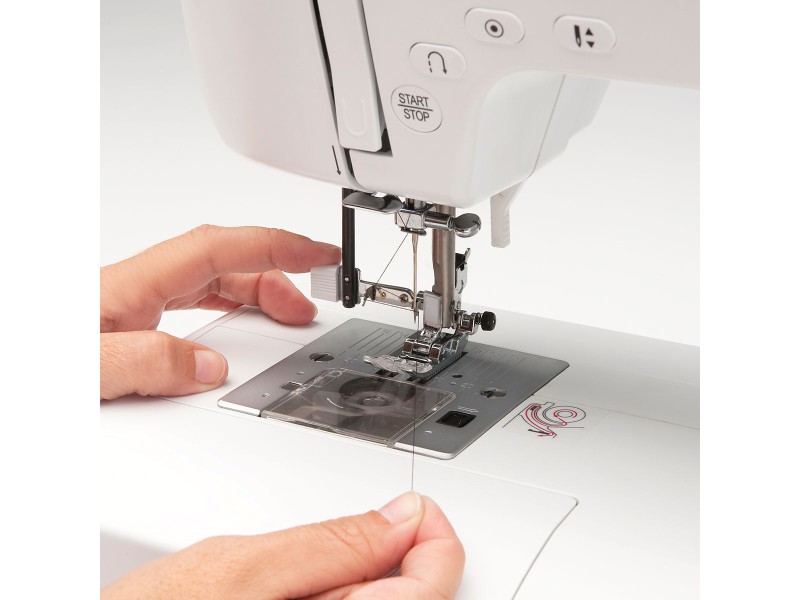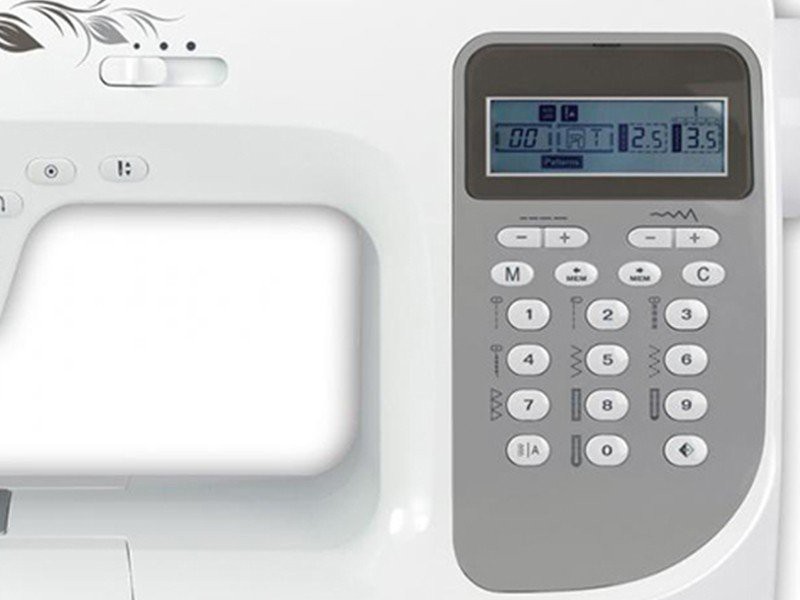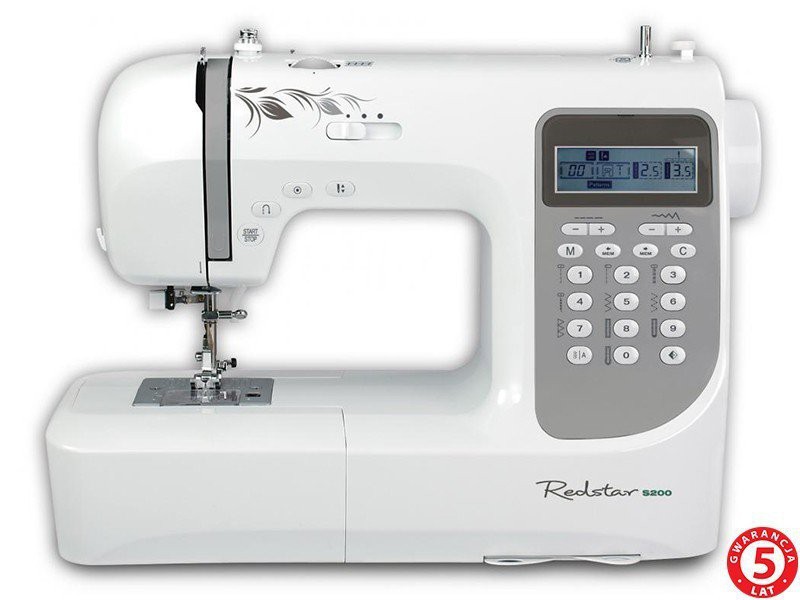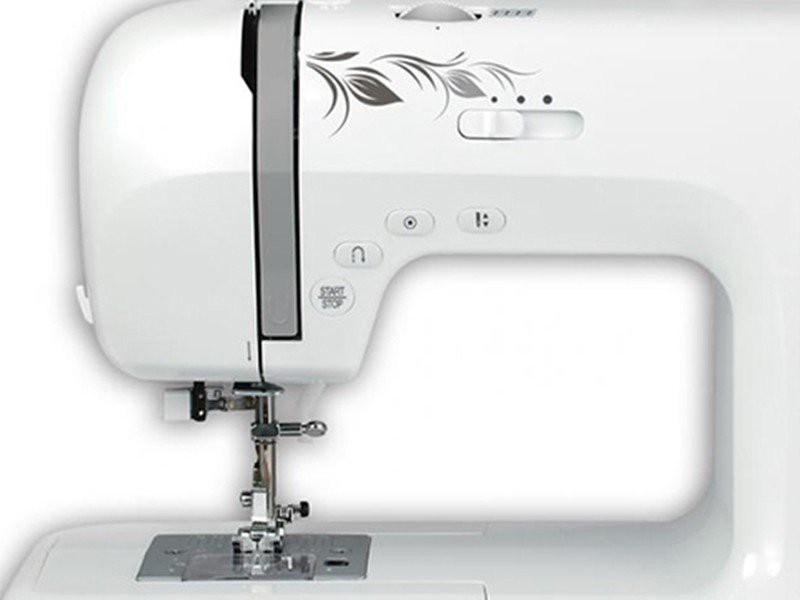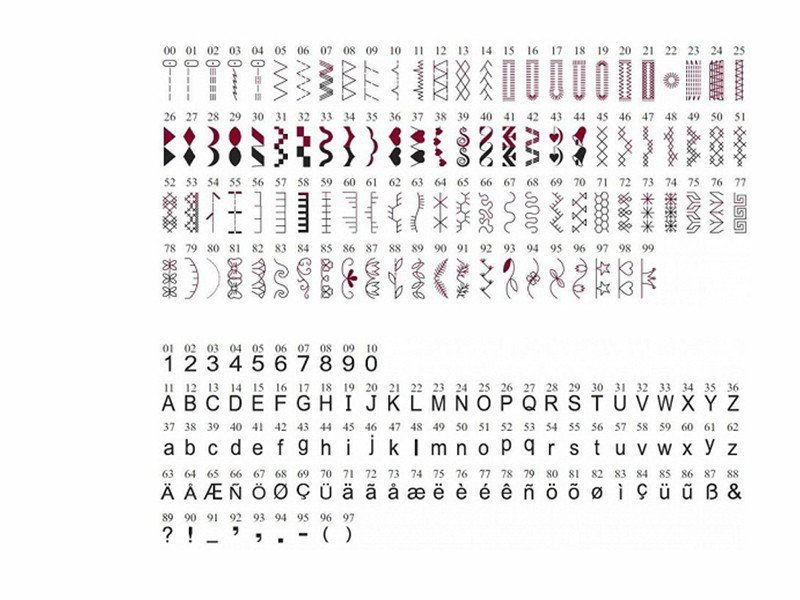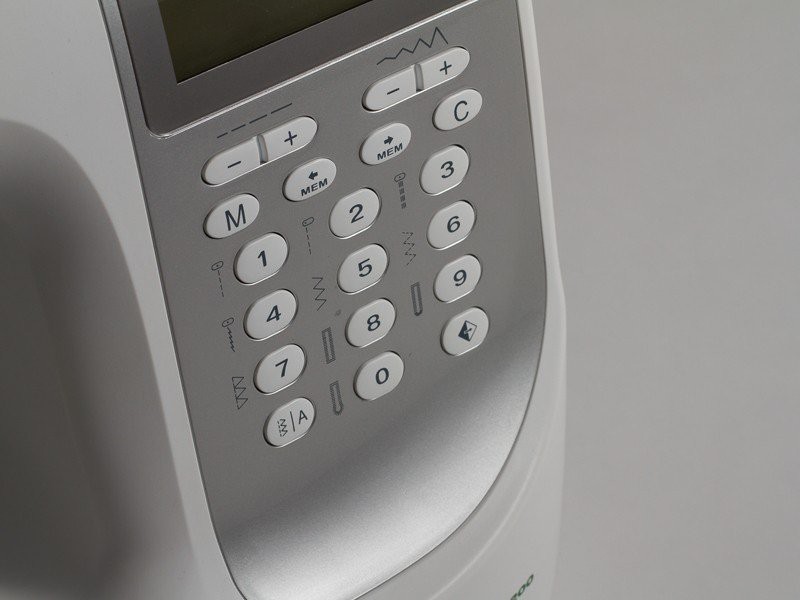 Sewing machine Redstar S200
The lowest price of the last 30 days: 1 489,00 zł
Redstar S200 sewing machine
The presented device is dedicated to both professionals and amateurs. The Redstar S200 sewing machine serves bravely, allowing you to perform the most complex jobs. It has 197 utility, elastic, covered and many other overlock stitches, which places it on the top shelf in its price class. It also offers upper and lower case letters, symbols and special characters. Redstar S200 sewing machine has a clear LCD display. This is where information about the currently selected stitch and its parameters are presented. Moreover, the Redstar S200 sewing machine is functional as it is equipped with an automatic needle threader, a rotary hook and a sewing speed controller. The table allows you to implement really large projects. The machine has a long 5-year WARRANTY. SPECIAL OFFER! SET OF 16 ADDITIONAL FEET VALUE 65 PLN IN THE PRICE OF THE MACHINE! (SEE LIST OF FEET)
197 stitch programs to choose from
The machine has 197 stitches among the utility, overlock, stretch, blind, darning, cross stitch, quilting and decorative stitches.
Robust, durable construction
The components and the frame of the machine are made of steel. High quality!
Rotary hook
The Redstar S200 has a comfortable, quiet rotary hook.
Table enlarging the work area
An additional large table allows you to sew large projects. Table dimensions 320 x 260 mm. A really useful thing and comfortable to work with.
START/STOP function
A function that allows the machine to operate without using the foot controller. Use the Start/Stop buttons to start sewing the legs.
Automatic buttonholes
The Redstar S200 sewing machine has an automatic machine for making 7 different types of buttonholes. Place the button in the foot and the machine will sew the buttonhole without turning the fabric. The effect is perfect and each subsequent buttonhole is perfectly repeatable.
Alphabet available
The machine comes with an alphabet. So we can embroider letters, words, whole sentences. We personalize our works, sign children's things. We write letters to memory creating strings.
LCD display
Shows the number of the selected stitch and its parameters (length, width, presser foot type and active machine functions)
Simple stitch selection
197 stitches can be quickly and easily selected with buttons. We have utility stitches and beautiful decorative stitches.
LED lighting
The machine is equipped with LED lighting. Energy saving, lifetime warranty. One-color light similar to natural. It does not cast a shadow and does not tire your eyes!
Needle positioning
The needle positioning is a handy function that allows you to sew accurately in difficult places. Especially useful when sewing zippers or strapping with tape.
FIX function
The FIX function automatically ties the threads at the end of the stitch and prevents unraveling. You only need to turn it on with the button. The activated function remembers to tie the threads.
Sew backwards
The machine has a continuous sewing reverse function.
STOP function
We can stop the machine at any time.
Positioning the needle UP/DOWN
Button for selecting the needle stop position up/down. A very convenient function that allows you to continue sewing after reaching a corner, for example. We stop the needle inserted into the fabric. We turn the fabric and continue sewing in the other direction.
Stitch length and width adjustment
Smooth adjustment of stitch length and width. The maximum stitch width is 7mm.
Full needle stick force
The electronically controlled speed controller guarantees a constant and full force of inserting the needle regardless of the speed at which we sew.
Additional adjustment of the sewing speed
Additional speed control zipper sewing on the front cover.
Automatic needle threader
The sewing machine has an automatic needle threader easy to use and soft, comfortable operation. Much needed, after all, you don't have to reach for your glasses!
Automatic STOP when the bobbin is full
The machine stops automatically when the bobbin is full.
Twin needle sewing
We can use a twin needle with a different spacing of 2.5-4.0 mm for sewing. This will create a two needle straight stitch.
Free arm
Thanks to the narrow arm, we can easily repair narrow elements of clothing: a sleeve or leg of trousers or elements of children's clothing.
Large space under the foot
The large space under the presser foot allows you to sew thick and heavy fabrics. It is also very convenient. There is no problem with sewing multiple layers of fabric. It's also easier to sew leather or denim.
Snap-on feet
Allows for easy replacement of feet. Press the button, the foot falls onto the fabric. Then place a new foot and lower the lever. Click and the foot is ready to sew.
Convenient thread cutter
The housing has a convenient thread cutter. We don't need to use scissors.
Can disable cloves
You can turn off (lower) the cloves to sew with other techniques. Particularly useful for hand-guided embroidery or quilting.
Five-year warranty
All components and parts in the machine are covered by a 5-year warranty. We provide a door-to-door service (from door to door).

Standard Equipment machines:
-a magnifying table (31 cm x 25.5 cm)
- standard (multifunctional) foot
- zipper foot
- buttonhole foot
- overlock foot
- foot for blind stitch
- foot for satin stitches
- foot for sewing on buttons
- spools x 3
- spool locking disc (small)
- spool locking wheel (large)
- felt pad
- foot controller
-additional pin
-screwdriver
-quilting guide
-brush/chisel
-needles x 1 set
-soft cover
-manual PL
* P the manufacturer reserves the right to change the equipment without prior notice.
We invite you to purchase needles for sewing various materials, additional spools and machine feet. You can find everything in the category "Accessories"
Description of the above product is protected by copyright. Their use requires the permission of the copyright owner. Downloading the content of the above description without the consent of Wiking Polska Sp. z o.o. based in Krakow constitutes an act of unfair competition in the light of the ACT of April 16, 1993 "on combating unfair competition".
Data sheet
Number of stitches

197

Guarantee

5 lat

Automatic buttonhole sewing

7 rodzajów dziurek

Automatic needle threader

tak

Automatic thread trimmer

Nie

Stitch tying function

automatyczna

Additional sewing speed adjustment

tak

Extra table

tak

Working space to the right of the needle

160 mm

Knee lever

nie

Exclusive Sewing Tutorial

nie

Foot pressure function

automatyczny

Color Touch Screen

nie

Saving stitches to memory

tak

Number of needle positions

płynna regulacja

Case

Miękki

Double needle sewing possible

tak

Knives in the case

1

Vertical mirror image

tak

Horizontal mirror image

nie

LED lighting

tak

Accessory container

tak

Start/stop button sewing without regulator

tak

Button sewing program

tak

Programmable fonts

nie

Stitch length adjustment

od 1,0 - 4,5 mm

Stitch width adjustment

do 7,0 mm

Hook type

Rotacyjny

Multi-directional sewing (left and right)

nie

Quilting stitches

9

Decorative stitches

48

Blind hemming stitches

tak

Overlock stitches

tak

Menu in Polish!

nie

Stitches for stretch fabrics

tak

Cross stitches

4

Triple stitches

nie

Free arm

tak

Cursor showing the current embroidery position

nie dotyczy

Pattern rotation

nie dotyczy

Separate bobbin winding motor

nie

Pattern scaling

nie dotyczy

Sewing without a speed controller

tak

Sewing with free movement of the material

tak

Needle retraction function after thread breakage

nie dotyczy

Integrated top material transport

Nie

Internet upgrade

nie

sewing speed

800 wkłuć/min

Automatic needle positioning

tak

Built-in screen stylus

nie

Basting on the hoop

nie dotyczy

Needle stop in Up/Down position

tak

Bobbin thread sensor

nie

Thread break sensor

nie

Stitch lengthening function

nie

Stitch restart

nie

Number of embroidered fonts

nie dotyczy

Number of embroideries

nie dotyczy

USB ports

nie

Embroidery field

nie dotyczy

Hoops included

nie dotyczy

Smart save function

nie

Adjusting the embroidery on the screen

nie dotyczy

Grouping patterns

nie dotyczy

Undo/redo when creating pattern combinations

nie dotyczy

Embroidery time by color

nie dotyczy

He does embroidery on hats

nie

Performs embroidery on ready-made clothing

nie

Alphabet

1 krój liter

Design your own stitches

nie

JOYSTICK multifunction knob

nie

Automatic Adaptive Thread Tension

nie

Programmable jump stitch trimming

nie

Invisible Security feature

nie

Smart Security feature

nie

Pinpoint Placement feature

nie

Lower Thread Pull Up Function

nie

Thread Pull function

nie

BSR-Bernina Stitch Regulator function

nie

Automatic footer height setting

nie

Floating footer function

nie

Starter with the function of raising / lowering the needle

nie
Specific References
ean13

5907690126070
Automatic buttonhole machine: Precision and Efficiency for your Sewing!

Today we have an amazing tool for you that will revolutionise your sewing experience - the Hole Machine for REDSTAR sewing machines! Do you sometimes wish you could create perfectly aligned holes, but technical difficulties and limited time get in the way? Now, thanks to the Automatic buttonhole machine, you can achieve it without any problem! The Automatic Hole Machine is an innovative solution that allows you to create holes in different sizes and shapes quickly, precisely and efficiently. Whether you are working on garments, accessories or other sewing projects, this machine will provide you with perfect results. Thanks to the advanced features of the Hole Machine, you can easily adjust the width, length and density of your holes to your individual needs. The process is extremely simple - just select the desired programme and let the machine do the rest of the work. Precision and speed are key features of the Automatic Punch Machine. You no longer have to worry about manually measuring and cutting holes, which used to consume a lot of time and energy. The machine will do this for you in an accurate and repeatable manner, saving you time and improving the quality of your projects.
8 other products in the same category:
Product Review
Reviews (0)

All reviews (0)
Excellent (0)
Good (0)
Medium (0)
Poor (0)
Terrible (0)

Latest
Oldest
High rating
Low rating
Helpful