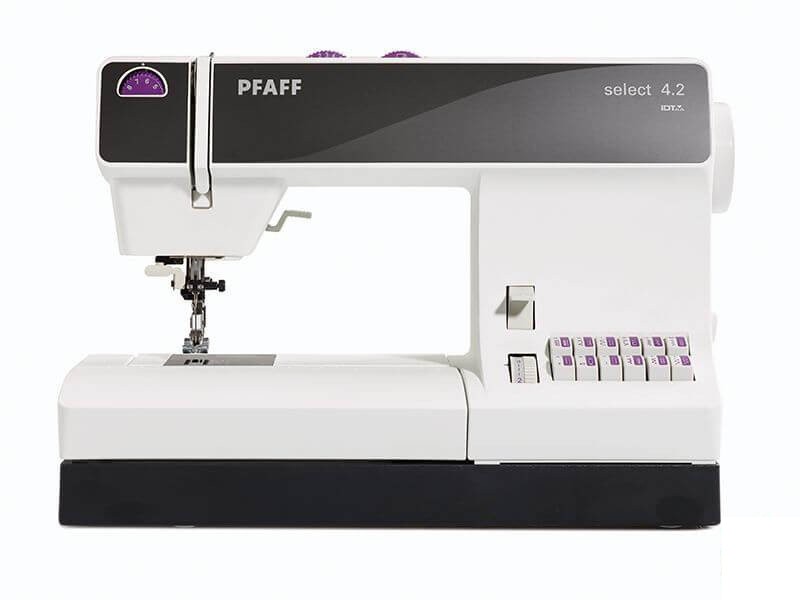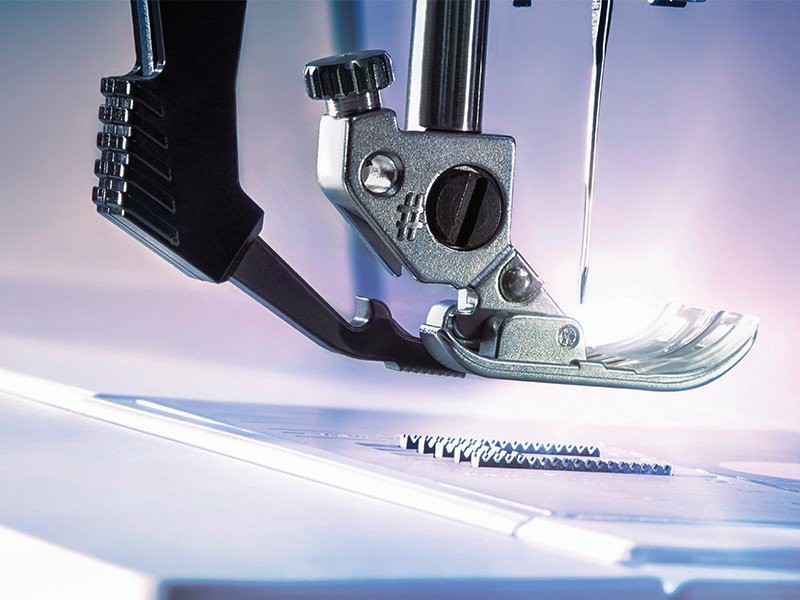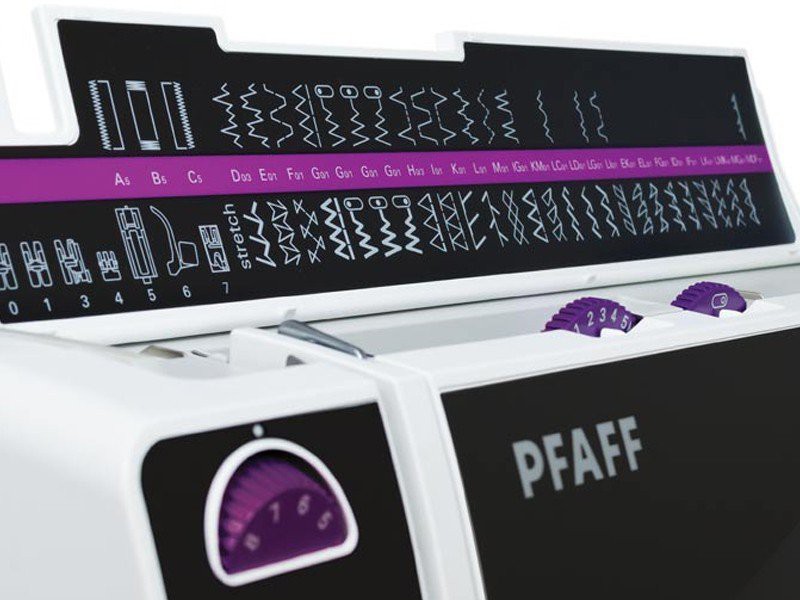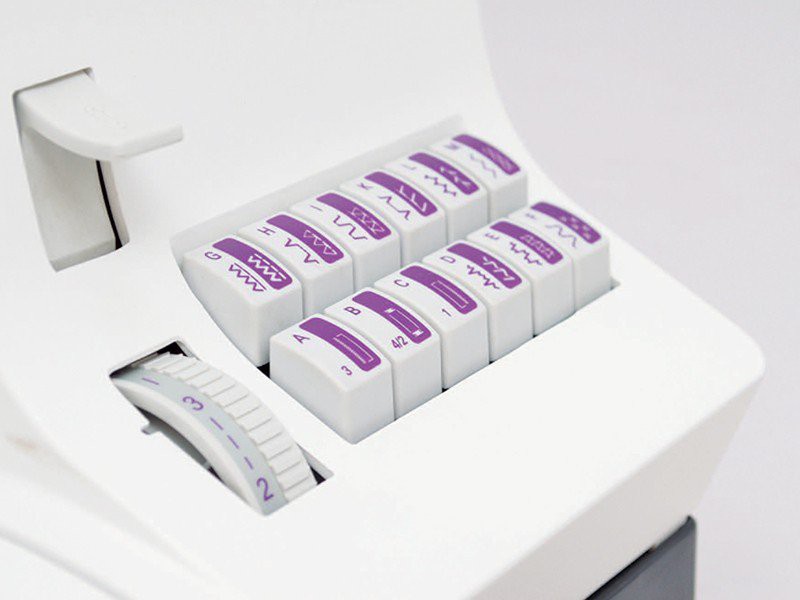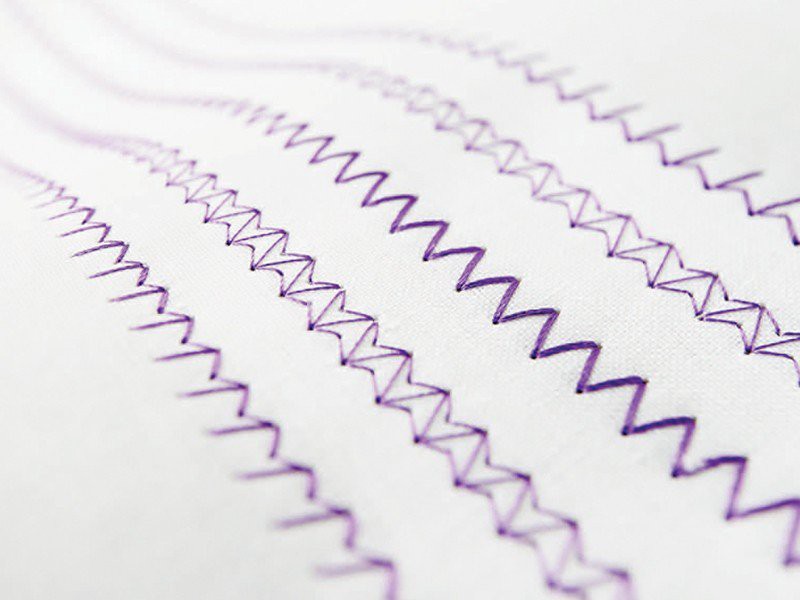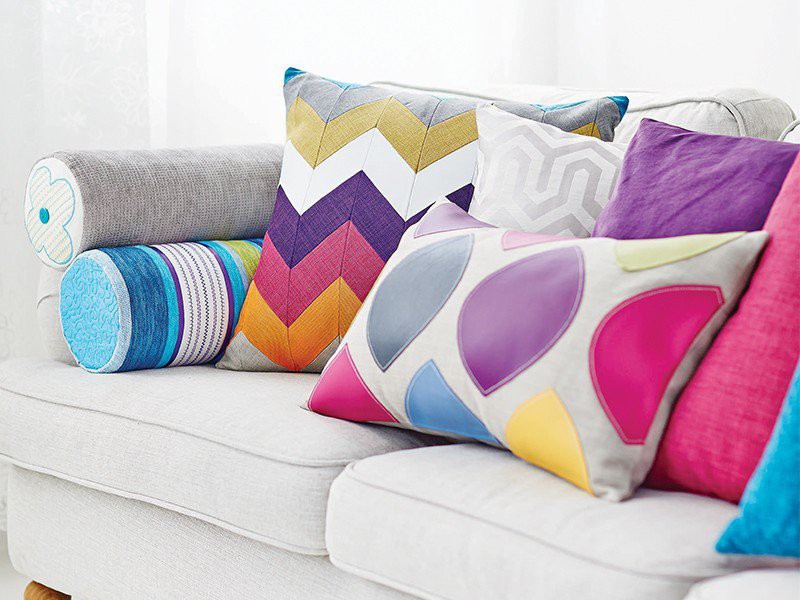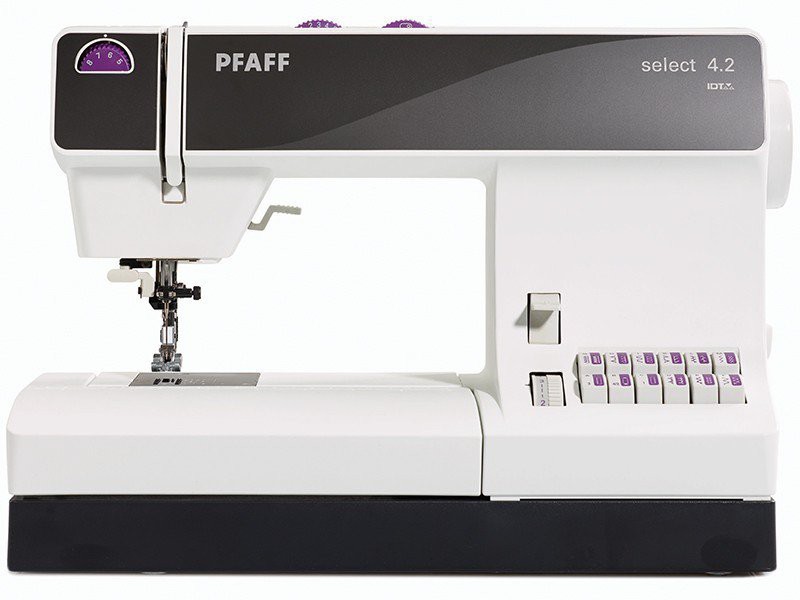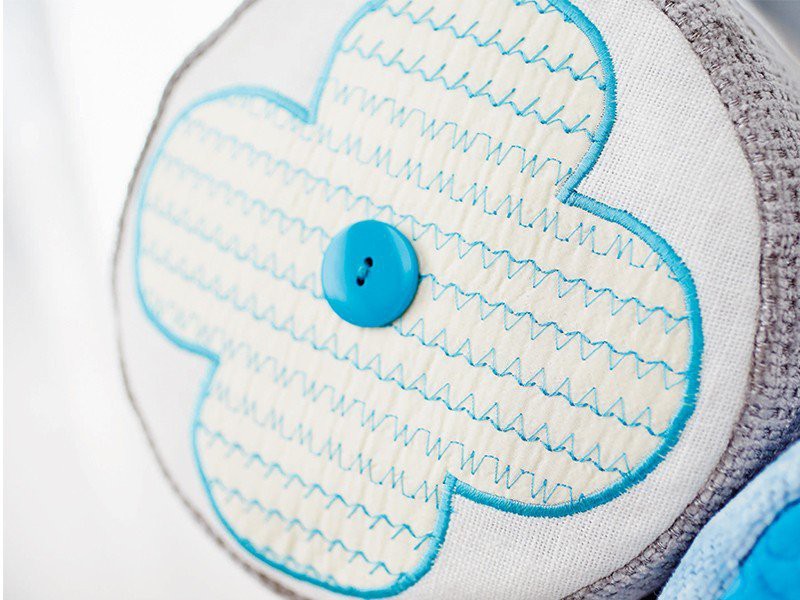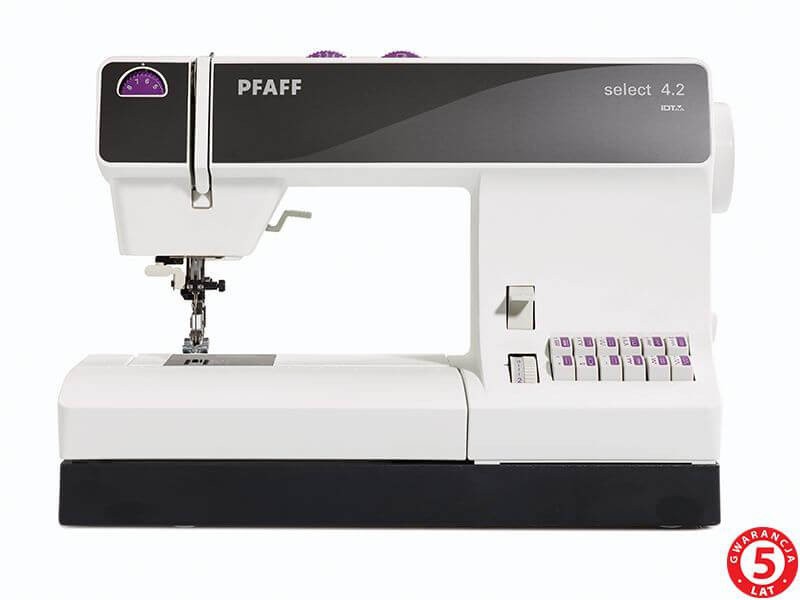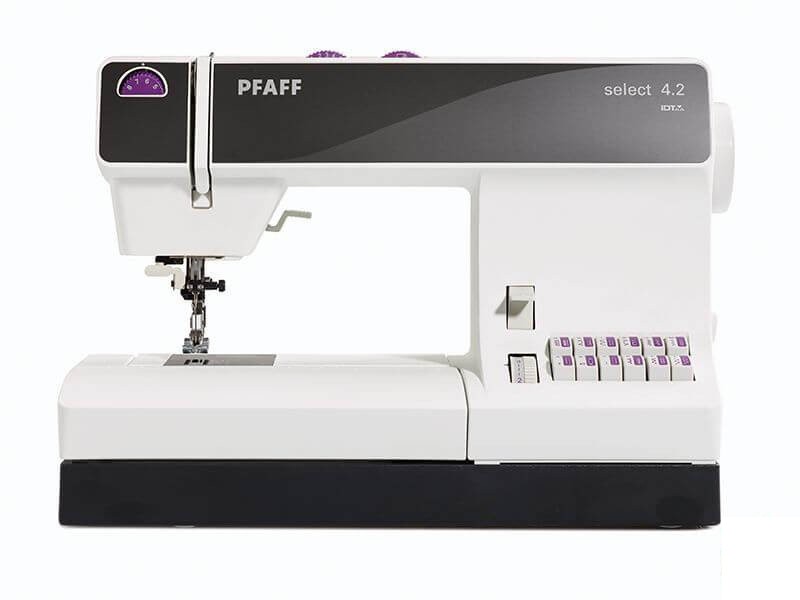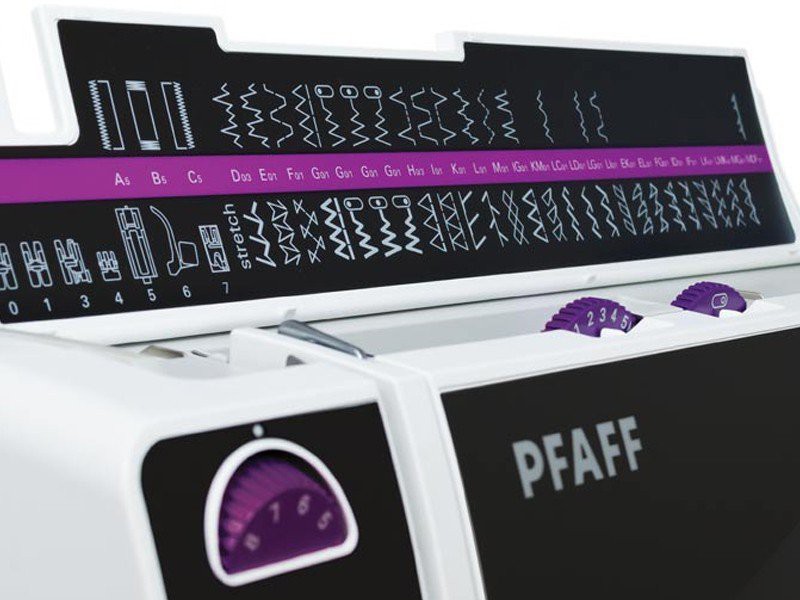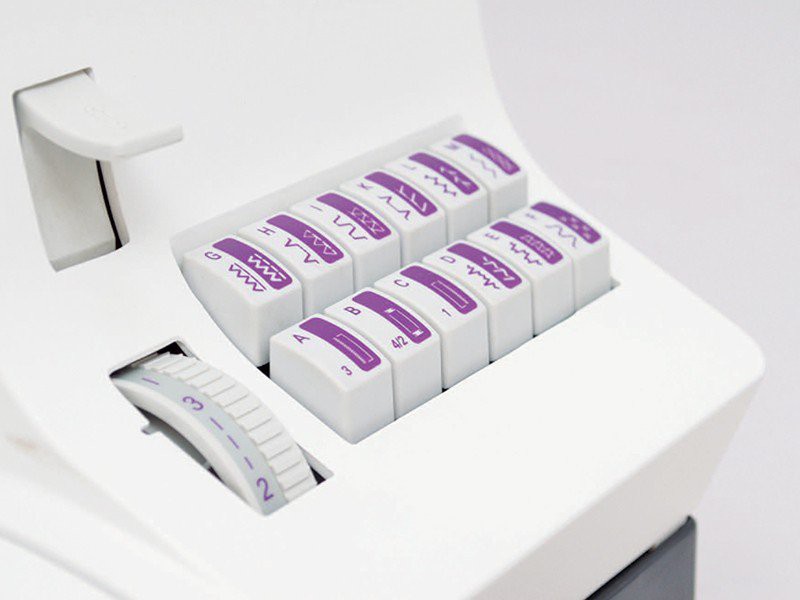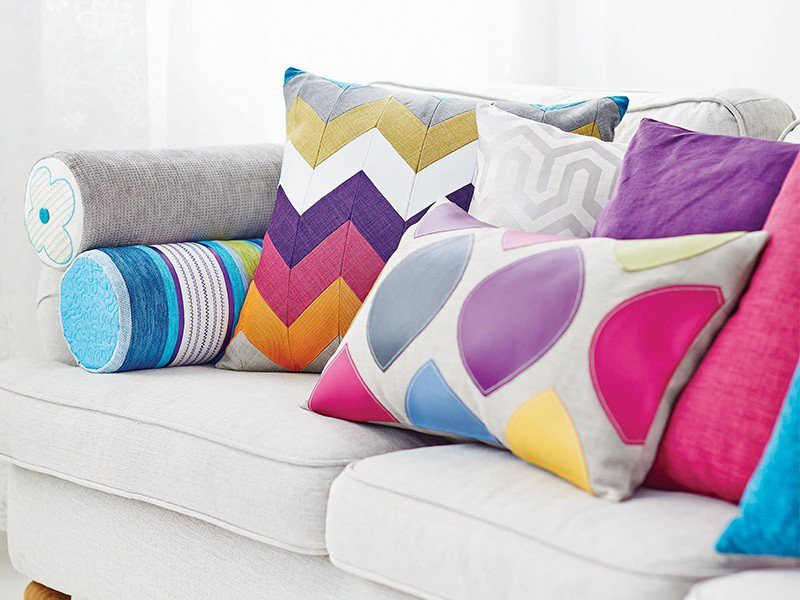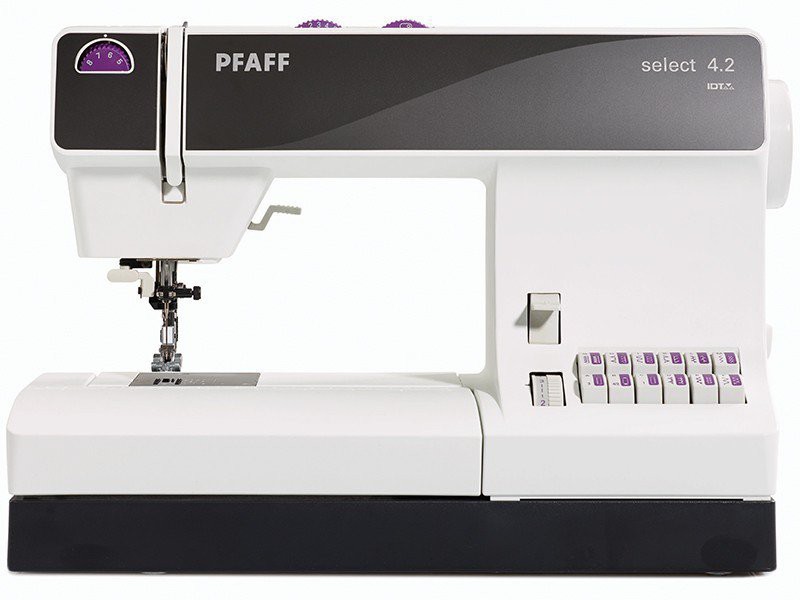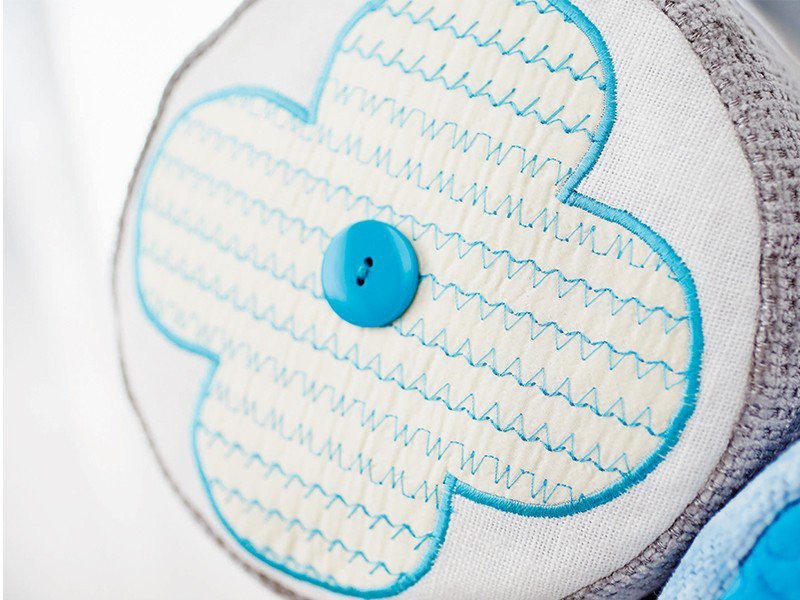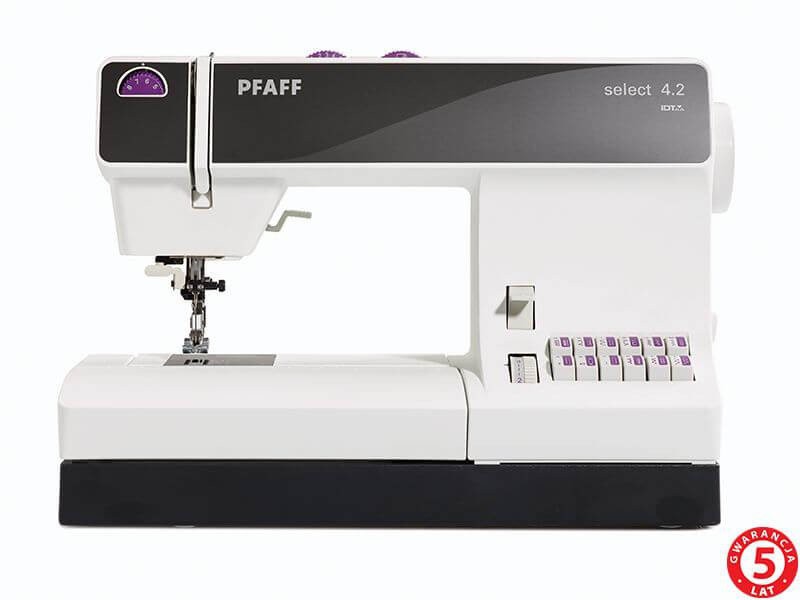 Sewing machine Pfaff Select 4.2
The lowest price of the last 30 days: 3 910,00 zł
Pfaff Select 4.2 sewing machine - precision and comfort of use
Pfaff Select sewing machine 4.2 meets expectations, ensuring comfort of use during many hours of work. The integrated top transport system allows you to successfully process demanding materials. It can handle both delicate silk and denim. The sewing machine Pfaff Select 4.2 has 40 stitches and 15 needle positions. The space under the foot reaches 12 mm! Enjoy our long 5-year WARRANTY!
System Second additional top material transport in IDT system
IDT dual transport system ensures perfect sewing of all types of fabrics, from thin and slippery to thick and hard. In addition, the upper transport is synchronized with the lower transport, therefore the movement of fabrics is smooth. So there is no annoying crimping or gathering when sewing Lycra pants or silk blouses - sewing is a pleasure!
40 stitch programs to choose from
The machine has 40 extremely useful utility and decorative stitches. We have overlock stitches available for joining or finishing materials. The set also includes blind stitches, thanks to which we can sew or roll up the fabric in a way that is invisible from the right side (threads are not visible). The gamma of special stitches for stretch fabrics is also very useful, i.e. stitches that stretch with the fabric and do not cause it to wrinkle. We just have to remember to use elastic threads in this case. The embroidery stitches with which we decorate the garments are also unique.
Modern vertical rotary looper - accuracy and comfort
Thanks to the use of a very modern vertical rotary looper, the accuracy and precision of the stitches performed is exceptional. The machine works quietly and softly. Incredibly high work culture and high sewing speed!
Solid, durable construction
The machine components and frame are made of steel. High quality!
Semi-automatic buttonhole
The buttonhole is sewn to the size of the button without the need to twist the material. This makes both sides of the buttonhole the same density.
Automatic needle threader
The sewing machine has an automatic needle threader, which is easy and comfortable to use. Very needed, after all, you don't have to reach for your glasses!
LED lighting
The machine is equipped with LED lighting. Energy saving, lifetime warranty. One-color light similar to natural. It does not cast a shadow and does not tire your eyes!
Hard case as standard
The basic equipment includes a hard suitcase that perfectly protects the machine against dust or during transport.
Additional sewing speed adjustment
Additional regulation of sewing speed with a switch on the foot controller. We can also set the speed to 50% or 100%.
Double needle sewing
We can use a twin needle with a different spacing of 2.5 - 6.0 mm for sewing. This will create a two needle straight stitch.
Free arm
Thanks to a narrow arm, we can easily repair narrow elements of clothing: a sleeve or a trouser leg, or elements of children's clothing.
Positioning needles
The needle positioning is a handy feature that allows you to sew accurately in difficult areas. Especially useful when sewing zippers or sewing with tape.
Large space under the foot
The large space under the presser foot allows you to sew thicker fabrics. We have no problem with sewing multiple layers. It is very convenient. It's also easier to sew leather or denim. In Pfaff Select machines, we have two levels of presser foot lifting up to a maximum of 12 mm.
Snap-on feet mounting
Allows easy footer replacement. Press the button, the foot falls onto the fabric. Then place a new foot and lower the lever. The click and the foot is ready to sew.
Convenient thread cutter
The housing has a convenient thread cutter. We don't need to use scissors.
Can disable cloves
You can turn off (lower) the cloves to sew with other techniques. Particularly useful for hand-guided embroidery or quilting.
Reverse sewing
The machine has a reverse sewing function. At the beginning and end of a stitch, press the "reverse sewing" button for a few seconds and tie the stitch to prevent it from being unraveled.
Simple stitch selection
Quick and easy selection of 40 stitches with soft keys. Select the stitch by pressing one or two keys.
Full needle force
The electronically controlled speed controller guarantees a constant and full force of inserting the needle, regardless of the speed at which we sew.
Filling the bobbin with the needle
Very convenient bobbin filling function directly through the needle.
Five-year warranty
All components and parts in the machine are covered by a 5-year warranty. We provide a door-to-door service (from door to door).

Standard equipment of the machine:
- universal foot (IDT)
- foot for decorative stitching (IDT)
- foot for decorative stitching
- foot for blind stitch and overlock (IDT)
- zipper foot (IDT)
- semi-automatic buttonhole foot
- darning foot
- stop for rolling the edge of the fabric
- edge line
- felt pad
- spool lock (small, medium, large)
- a set of needles x 1 set
-spulki x 4
-additional vertical spool pin
-dispenser
-cleaning brush
- rigid suitcase
- foot control
- manual PL
We invite you to purchase needles for sewing various materials, additional spools and machine feet. You can find everything in the category "Accessories"
Description of the above product is protected by copyright. Their use requires the permission of the copyright owner. Downloading the content of the above description without the consent of Wiking Polska Sp. z o.o. based in Krakow constitutes an act of unfair competition in the light of the ACT of April 16, 1993 "on combating unfair competition".
Data sheet
Number of stitches

37

Guarantee

5 years

Automatic buttonhole sewing

1 type of buttonhole

Automatic needle threader

Yes

Automatic thread trimmer

NO

Stitch tying function

manual

Extra table

Yes

Knee lever

NO

Foot pressure function

automatic

Number of needle positions

smooth regulation

Case

soft

Double needle sewing possible

Yes

LED lighting

Yes

Accessory container

Yes

Button sewing program

Yes

Stitch width adjustment

up to 6.0 mm

Hook type

vertical rotation

Decorative stitches

NO

Blind hemming stitches

Yes

Overlock stitches

Yes

Stitches for stretch fabrics

Yes

Sewing without a speed controller

NO

Integrated top material transport

Yes

sewing speed

900 injections/min

Automatic needle positioning

NO

Embroidery field

not applicable

Alphabet

NO
Specific References
ean13

7393033042899
The innovative IDT system: A Breakthrough in the Art of Sewing!

Has it ever happened to you that the fabric started to shift during sewing? Or that the fabric layers were not holding together and it was difficult to get perfect seams? Thats why the IDT system was born! IDT is an advanced technology that enables both top and bottom fabric to be guided evenly at the same time. This ensures that, whatever the fabric, the layers will hold together and the seams will be perfect. The IDT system works on the principle of two special roller conveyors that gently move the fabric during sewing. This means that whatever the thickness of the fabric, the fabric will be moved evenly, eliminating the risk of pulling or uneven seams. Is that all? Of course not! The IDT system has many other advantages that you are sure to appreciate. Regardless of the direction in which you are moving the material, the IDT system ensures stability and precision, eliminating the problem of skewing or slipping of the material. In addition, you can adjust the speed of the conveyors to suit your needs, giving you more control over the sewing process. Whether you are a beginner or an experienced master tailor, the IDT system will make your projects even better. All machines equipped with this system offer reliability, precision and ease of use, which translates into exceptional sewing results. Dont wait any longer! Choose a sewing machine with the IDT system and discover new creative possibilities. Forget the frustrations of uneven seams and enjoy perfect results. With the IDT system, sewing will become a real pleasure.
8 other products in the same category:
Product Review
Reviews (0)

All reviews (0)
Excellent (0)
Good (0)
Medium (0)
Poor (0)
Terrible (0)

Latest
Oldest
High rating
Low rating
Helpful