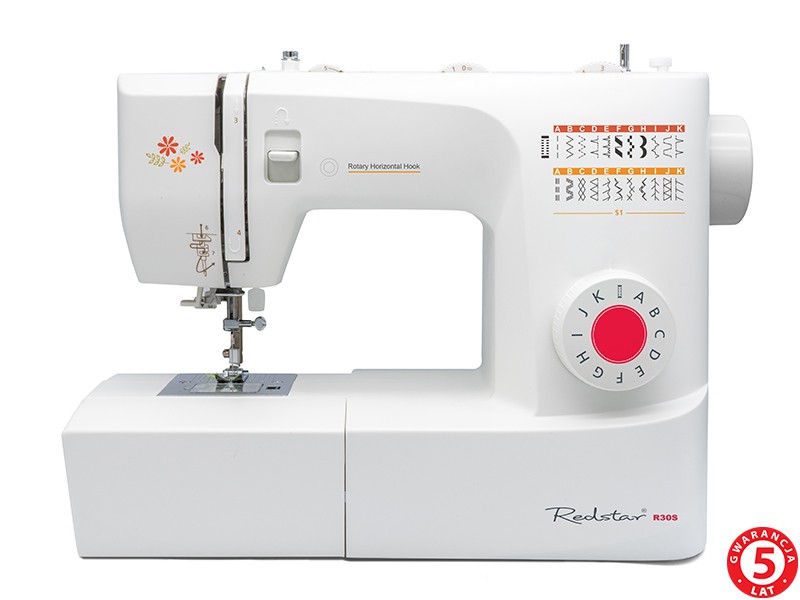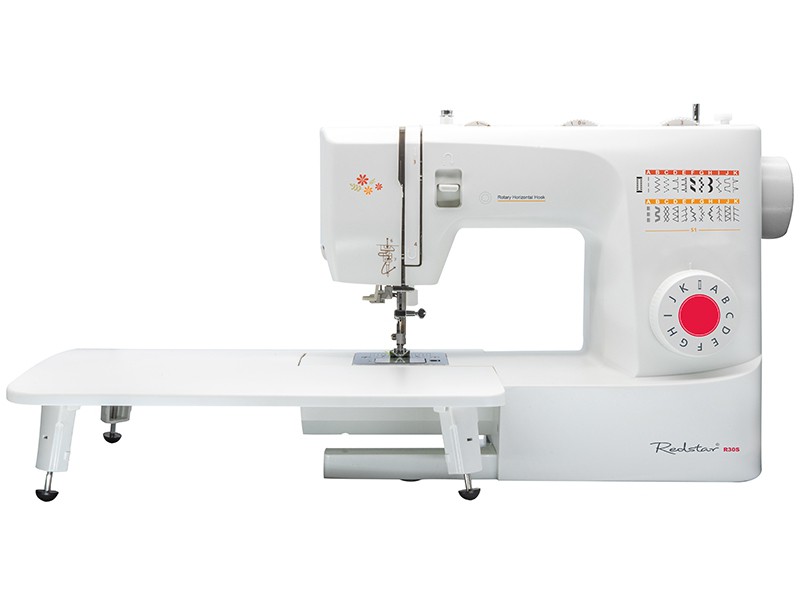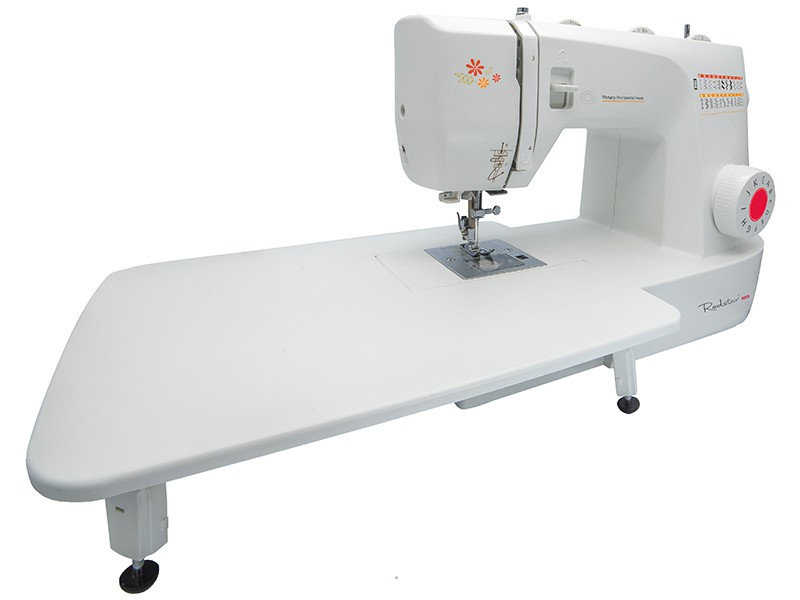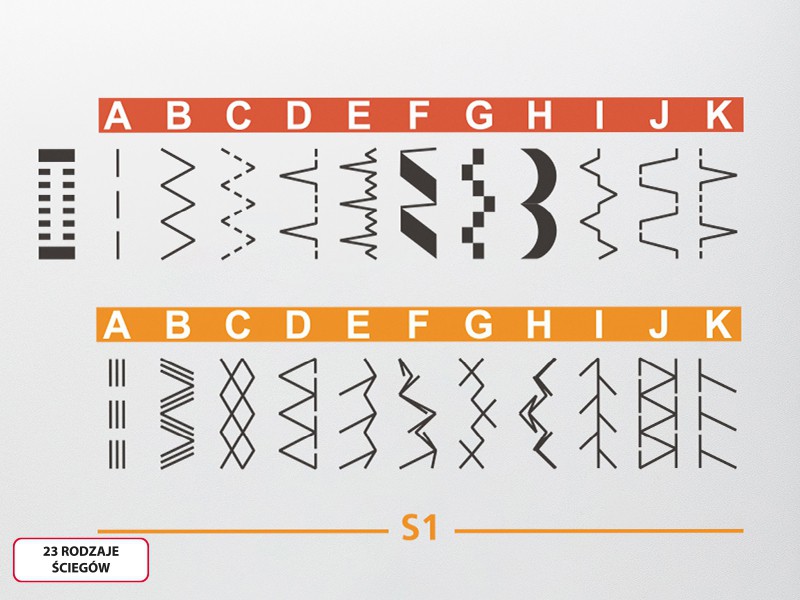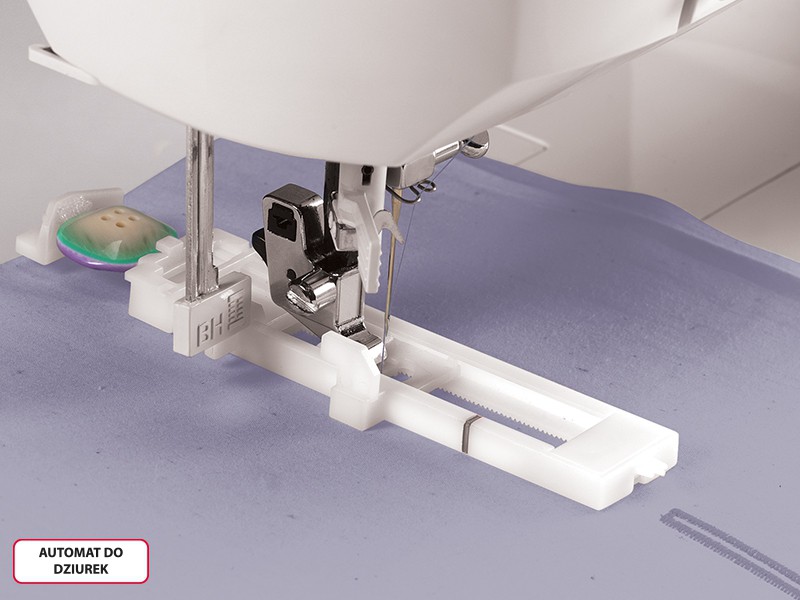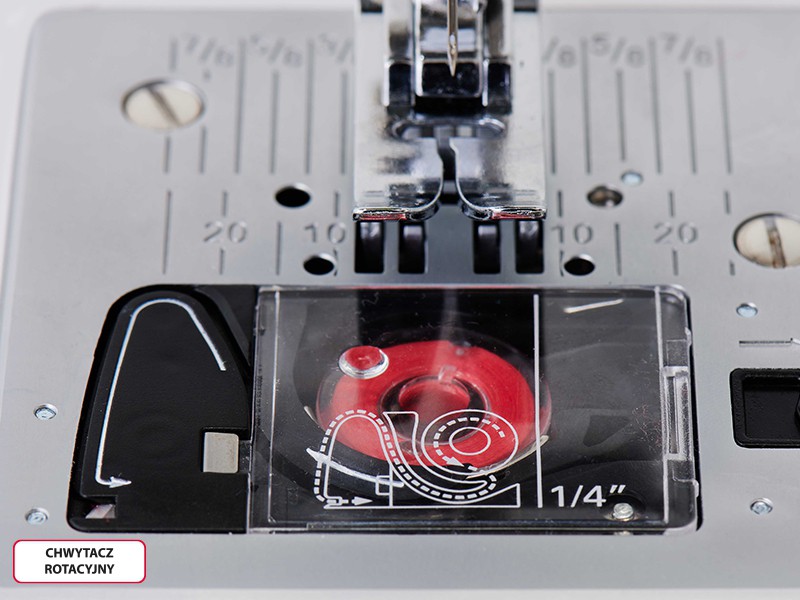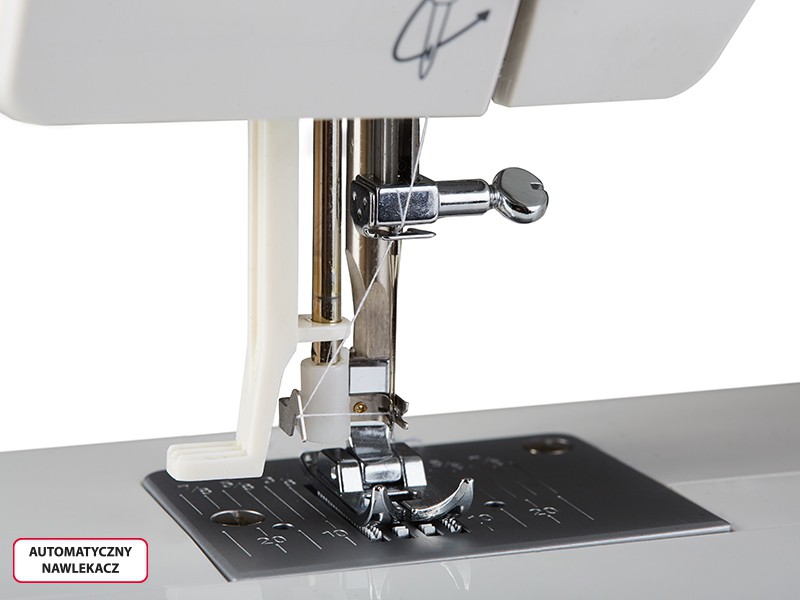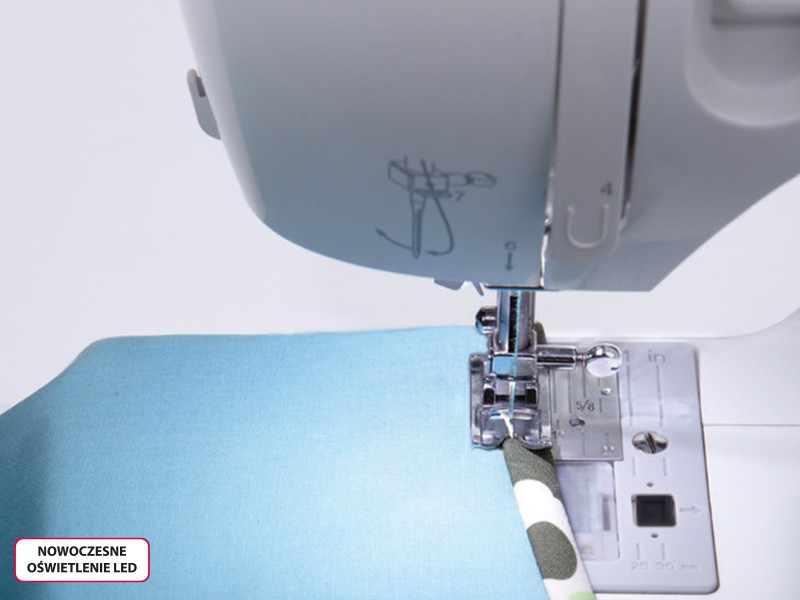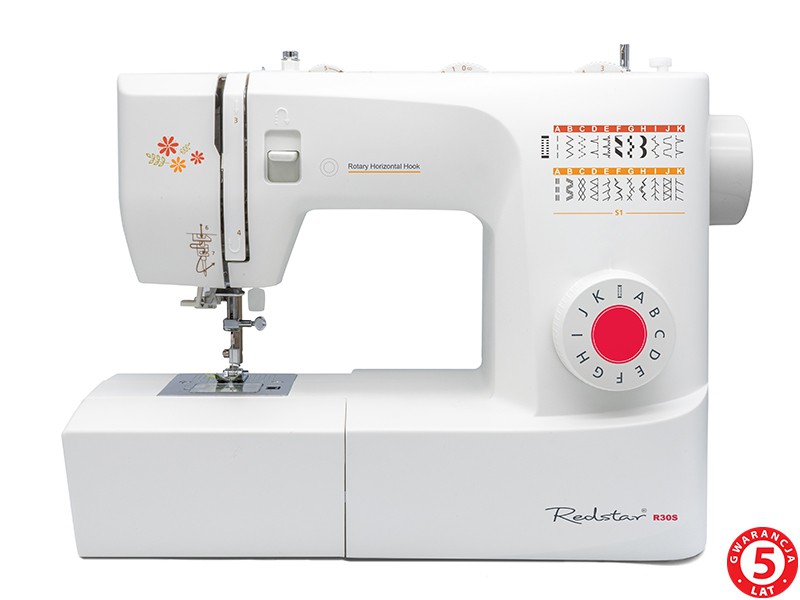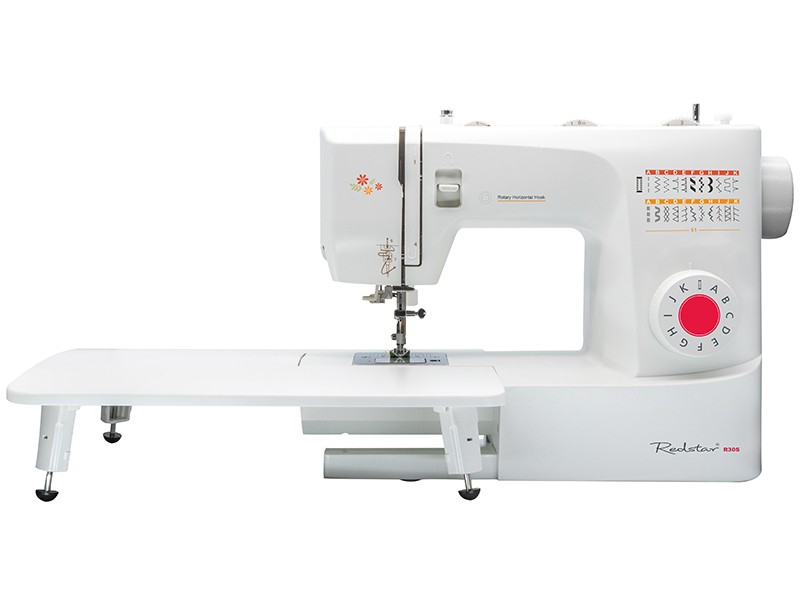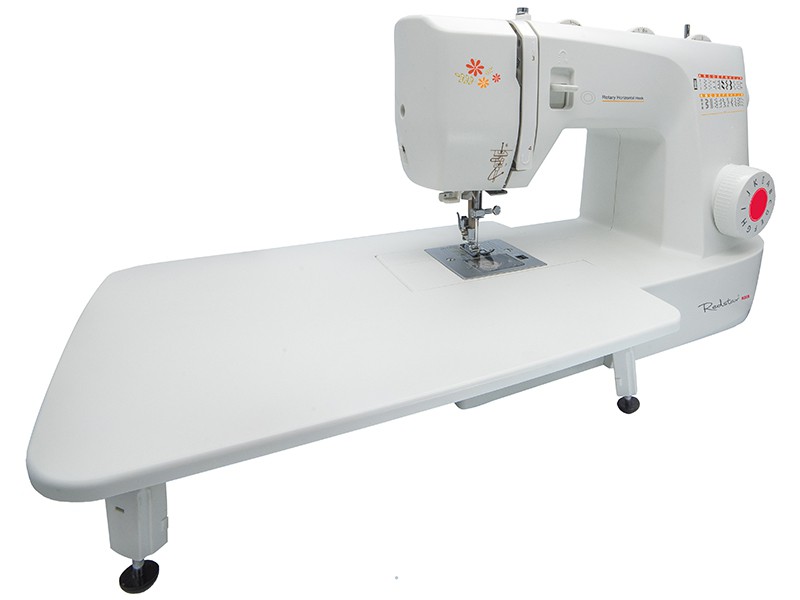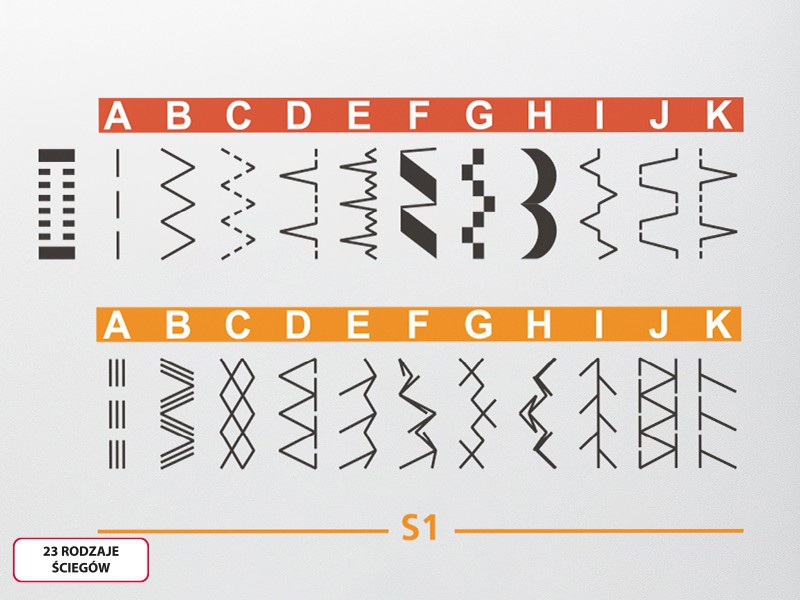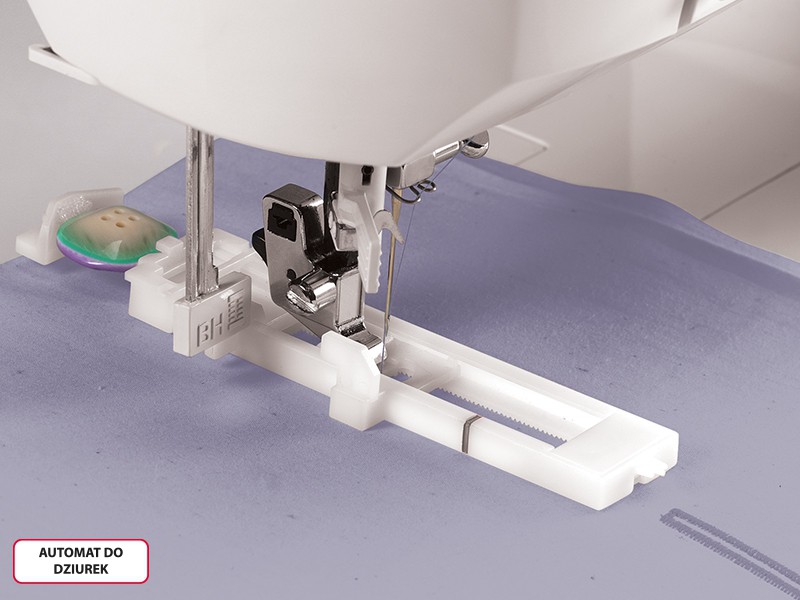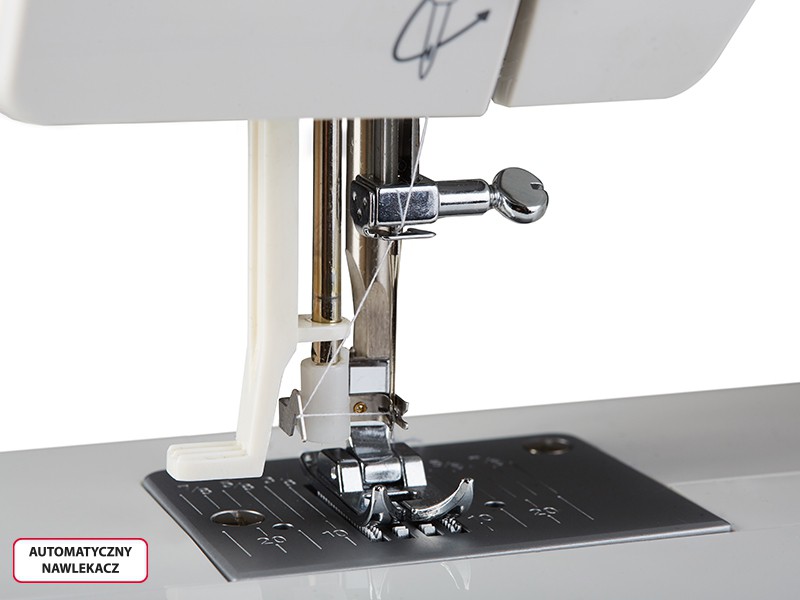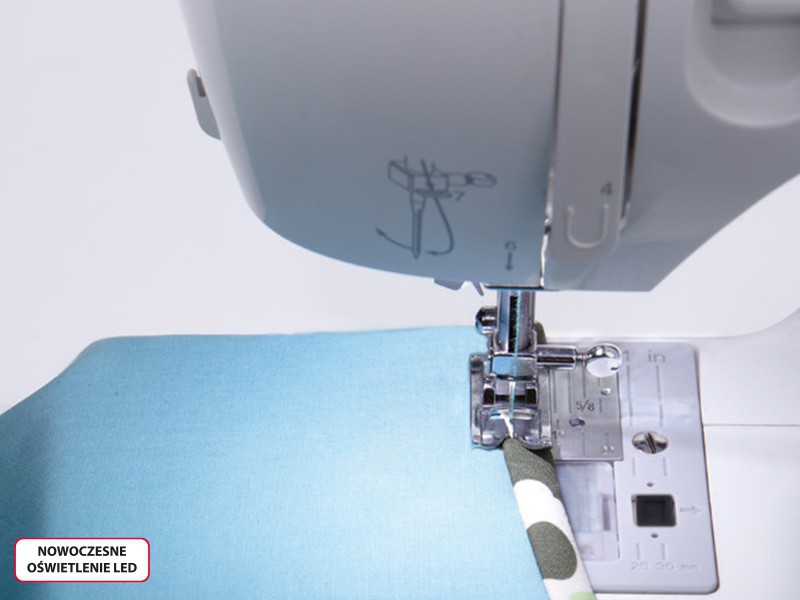 Sewing machine Redstar R30S + 16 feet
The lowest price of the last 30 days: 739,00 zł
NEW 2021!

Redstar R30S sewing machine - with a large additional table included

Redstar R30S sewing machine has 23 types of stitches. Among them we can find a automatic buttonhole size and blind stitching. We also have a wide range of overlock and specialty stitches to choose from for various types of fabrics, including stretch fabrics. The Redstar R30S sewing machine is equipped with modern rotary hook and is made of metal components, thanks to which it is characterized by high quality and long-term " viability ". It was enriched with LED lighting and needle threading machine. An additional table, which is included in the equipment, increases the comfort of work and the sewing area. The machine has a long 5-year WARRANTY. A set of 16 additional feet worth PLN 65.0 FREE!
23 stitch programs to choose from
The machine has 23 extremely useful utility and decorative stitches. We have overlock stitches available for joining or finishing materials. The set also includes blind stitches, thanks to which we can sew or roll up the fabric in a way that is invisible from the right side (threads are not visible). The gamma of special stitches for stretch fabrics is also very useful, i.e. stitches that stretch with the fabric and do not cause it to wrinkle. We just have to remember to use elastic threads in this case. The embroidery stitches with which we decorate the garments are also unique.
Solid, durable construction
Machine components and frame are made of steel. High quality!
Rotary hook
The machine is equipped with a rotary looper. Thanks to it, the stitches are accurate and the machine works quietly.
Additional table included
The machine is equipped with a large table, which increases the comfort of work.
Automatic buttonholes
A buttonhole is sewn to size fully automatic, without rotating the material. We will put the button in the foot and the machine will sew a buttonhole to the size of the button itself. The buttonhole made is perfect and each subsequent one is perfectly repeatable.
Automatic needle threader
The sewing machine has an automatic needle threader that is easy and comfortable to use. Very needed, after all, you don't have to reach for your glasses!
LED lighting
The machine is equipped with LED lighting. Energy saving, lifetime warranty. One-color light similar to natural. It does not cast a shadow and does not tire your eyes!
Double-needle sewing
We can use a twin needle with a different spacing of 2.5 - 6.0 mm for sewing. This will create a two needle straight stitch.
Free arm
Thanks to the narrow (free) arm, we can easily repair narrow elements of clothing: a sleeve, trouser leg or elements of children's clothing.
Positioning the needle
Positioning the needle is a handy feature that allows you to sew precisely in difficult places. Especially useful when sewing zippers or sewing with tape.
Large space under the foot
The large space under the presser foot allows you to sew thicker fabrics. We have no problem with sewing multiple layers. It is very convenient. It's also easier to sew leather or denim.
Snap-on feet
Allows for easy replacement of feet. Press the button, the foot falls onto the fabric. Then place a new foot and lower the lever. The click and the foot is ready to sew.
Convenient thread cutter
The housing has a convenient thread cutter. We don't need to use scissors.
Reverse sewing
Machine has a reverse sewing function. At the beginning and end of the stitch, press the "reverse sewing" button for a few seconds and tie the stitch to prevent it from being unraveled.
Full force of piercing the needle
The electronically controlled speed regulator guarantees a constant and full force of the needle, regardless of the speed at which we sew.
Simple stitch selection
Quick and easy selection of 23 stitches with a single selection dial. We offer utility stitches and beautiful decorative stitches.
Five-year warranty
All components and parts in the machine are covered by a 5-year warranty. We provide a door-to-door service (from door to door).

Standard equipment of the machine:
- table enlarging the working area 37 x 27.5 cm
- standard foot
- footer for zippers
- foot for sewing buttonholes
- foot for sewing buttons
- quilting foot
- cutter/brush
- quilting guide
- needles x 3 pcs
- spools holding a thread spool x 2 pcs
- spools x 4 pcs
- screwdriver - L
- felt pad
- vertical spindle
- oil can
- soft cover
- foot controller
- user's manual PL
* The manufacturer reserves the right to change the equipment without prior notice.
We invite you to purchase needles for sewing various fabrics, additional spools and machine feet. You can find everything in the category "Accessories"
Description of the above product is protected by copyright. Their use requires the permission of the copyright owner. Downloading the content of the above description without the consent of Wiking Polska Sp. z o.o. based in Krakow constitutes an act of unfair competition in the light of the ACT of April 16, 1993 "on combating unfair competition".
Data sheet
Automatic needle threader

tak

Automatic stop when the bottom bobbin is full

tak

Continuous backstitching

tak

Additional space under the footer

tak

Additional table

tak

Number of stitch programs

23

Metal components

tak

Soft cover

tak

Ability to lower the teeth

tak

Possibility of sewing with a double needle

tak

Cased knives

tak

LED lighting

tak

Accessory bin

tak

Thread tension adjustment

tak

Stitch length adjustment

tak

Gripper type

rotacyjny

Decorative stitches

tak

Covered lining stitches

tak

Stitches for elastic materials

tak

Convenient snap-on foot attachment

tak

Automatic hole punching

automatyczne wykonywanie dziurek na wymiar założonego guzika
Specific References
ean13

5907690126254
Filmik przedstawiający automat do dziurek w maszynach REDSTAR
8 other products in the same category:
Product Review
Reviews (0)

All reviews (0)
Excellent (0)
Good (0)
Medium (0)
Poor (0)
Terrible (0)

Latest
Oldest
High rating
Low rating
Helpful