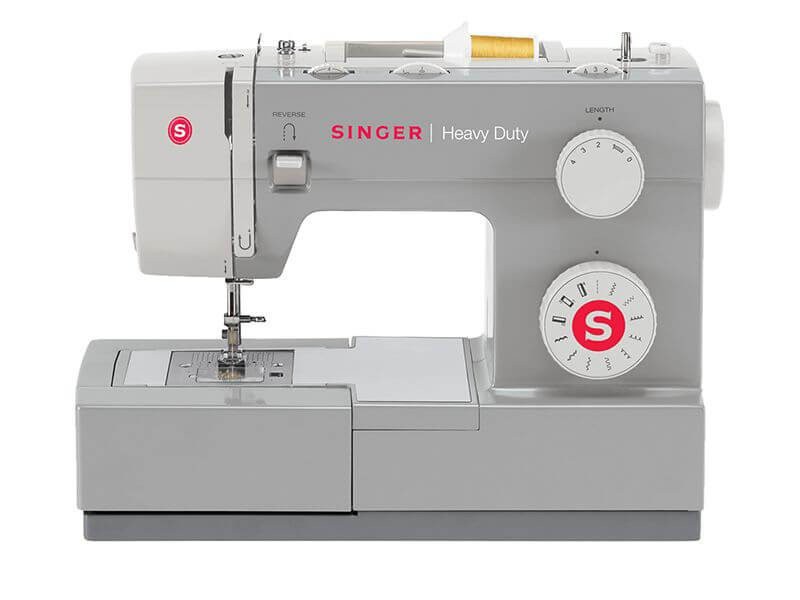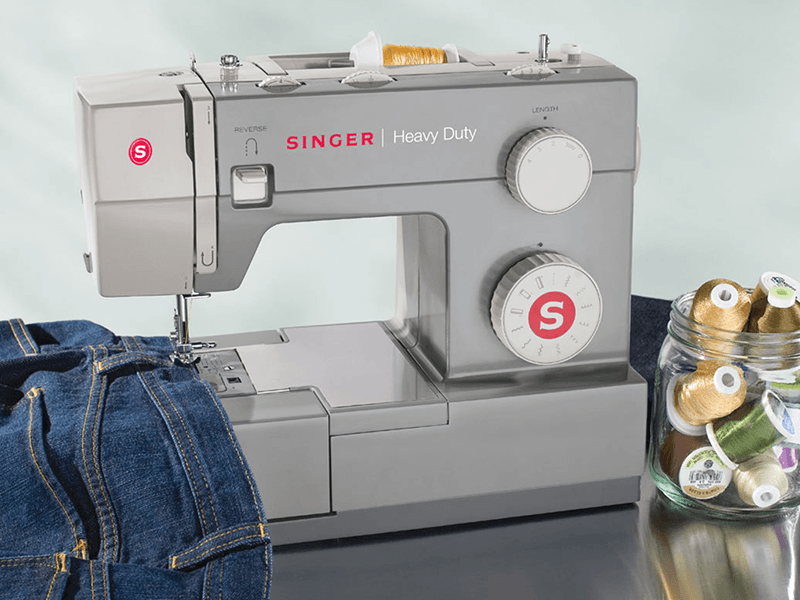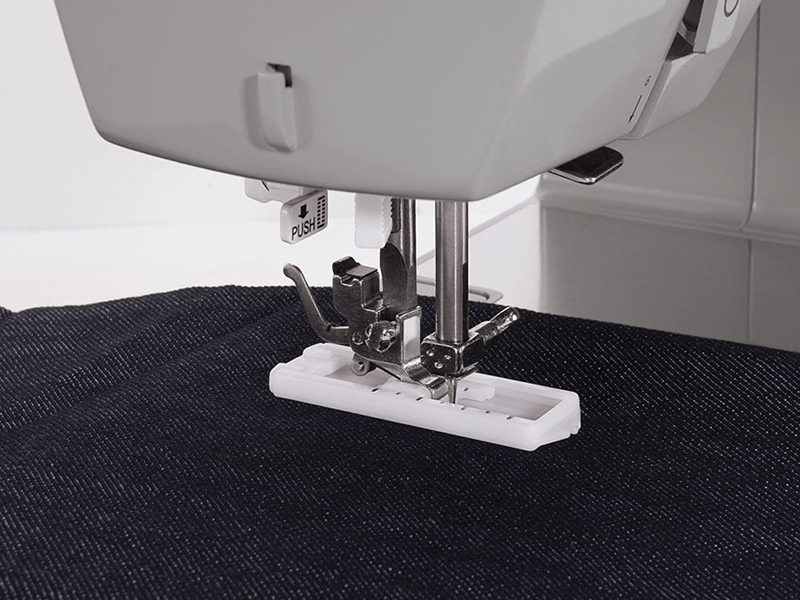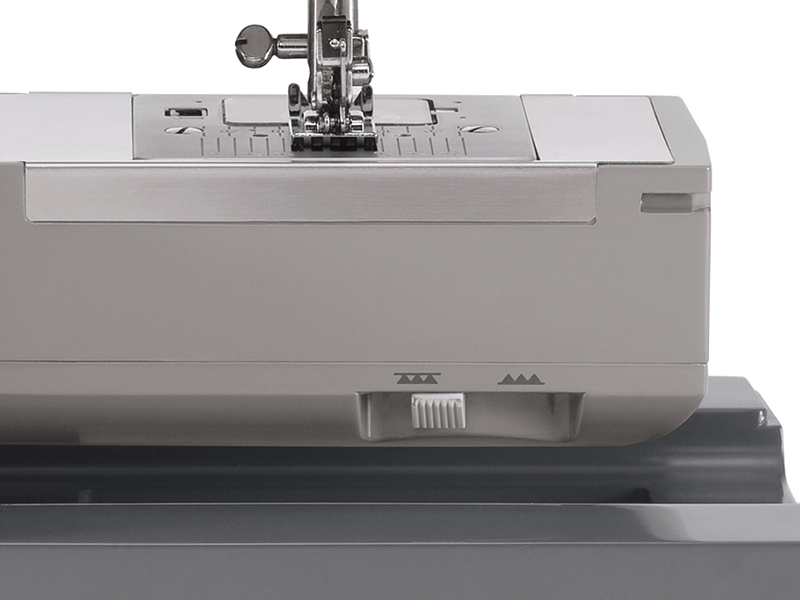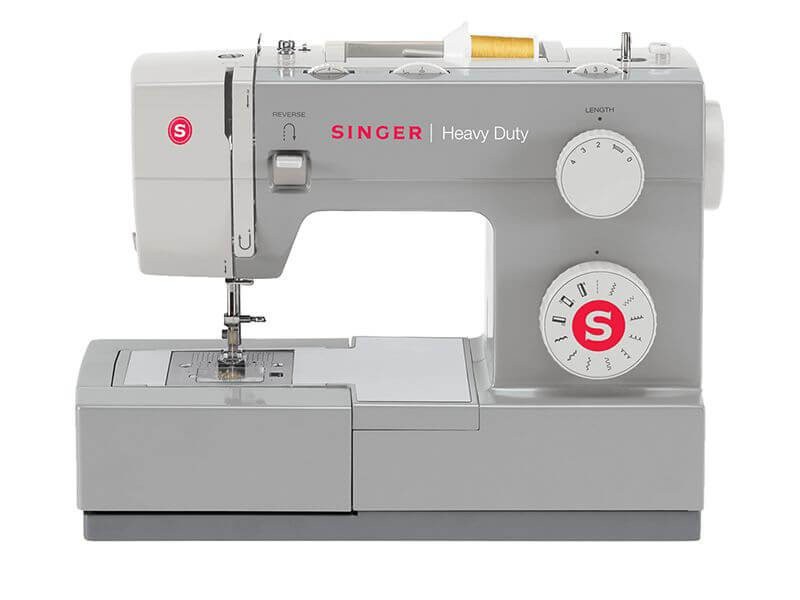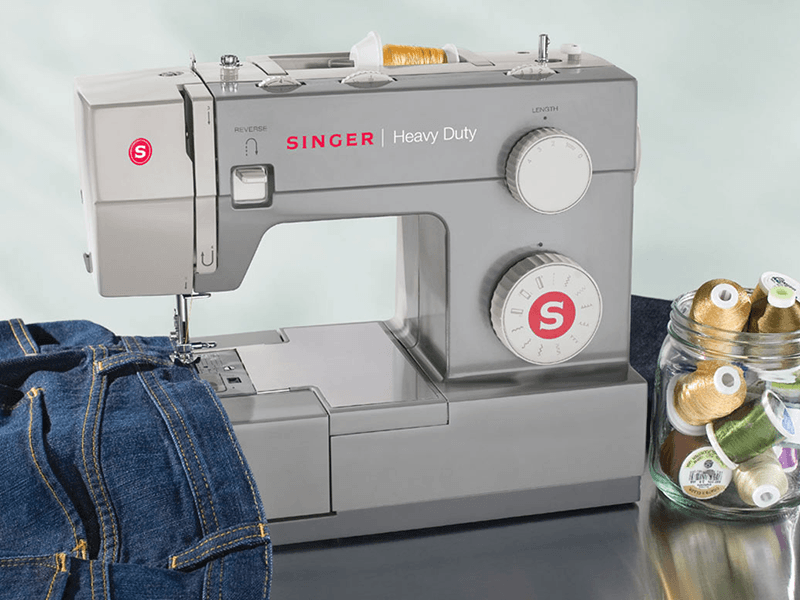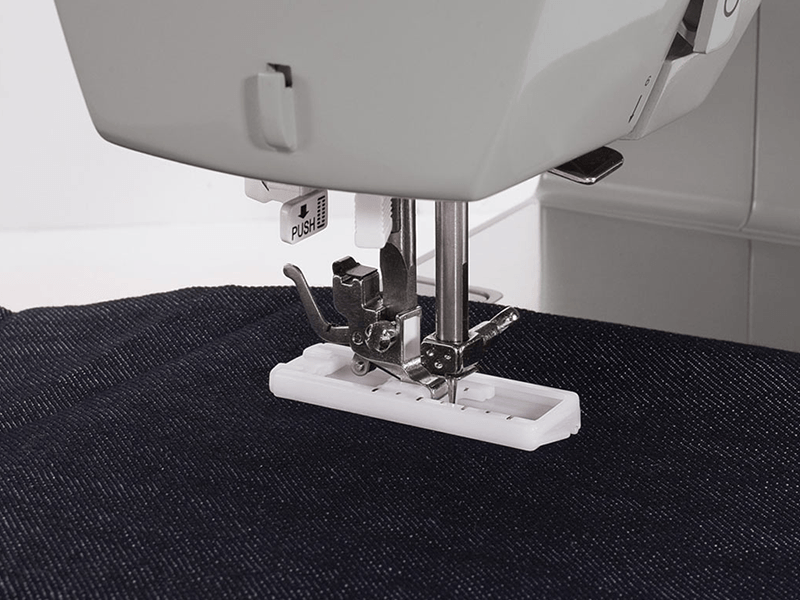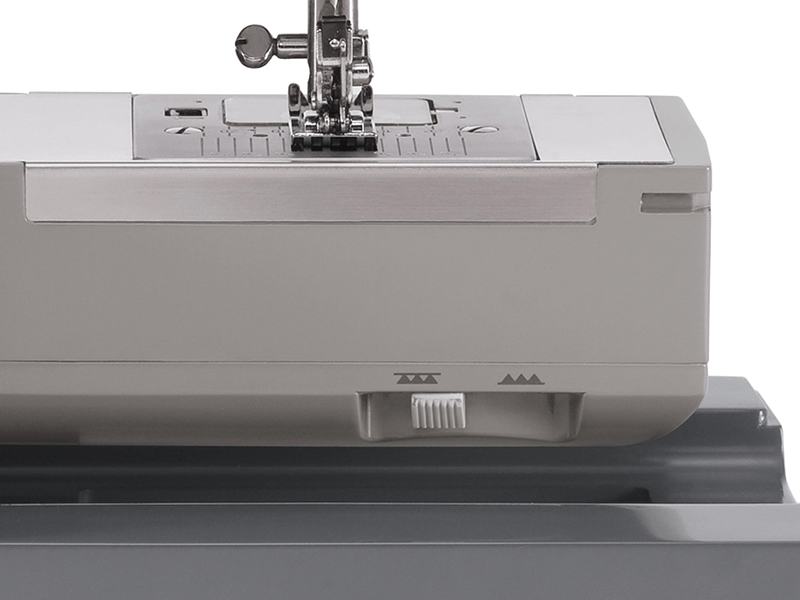 Sewing machine Singer 4411 Heavy Duty
The lowest price of the last 30 days: 999,00 zł
Singer 4411 Heavy Duty Sewing Machine
Singer 4411 Heavy Duty is a strong mechanical machine extremely simple to operate. It is fast sewing speed is over 1000 stitches per minute. It has 11 stitches, including utility stitches - straight, zig-zag, blind stitch, overlock stitch, and the option of sewing a buttonhole. It also has the important presser foot pressure function. The ability to sew with a double needle and free arm make the Singer 4411 perfect for sewing. Heavy Duty 4411 will be perfect not only at home. Due to the solid structure and high sewing speed, the Singer Heavy Duty series of machines is also recommended for small companies and schools. Has a 2-year warranty on all components.
Choice from 11 stitches
In the set of stitches we have 11 selected and extremely useful utility stitches. We have overlock stitches available for joining or finishing materials. We will also find blind stitches, thanks to which we can sew or fold the fabric in a way that is invisible from the right side (no threads are visible).
Modern rotary looper - accuracy and comfort
Thanks to the use of a very modern rotary looper, the accuracy and precision of the stitches made is exceptional. The machine works quietly and softly. Incredibly high work culture!
Solid, durable design
The components and the frame of the machine are made of steel. Fine, workmanship!
Semi-automatic buttonhole
Buttonhole it is made to the size of a button without the need to rotate the material. This makes both sides of the buttonhole the same density.
Automatic needle threader
The sewing machine has an automatic needle threader that is easy to use, soft and comfortable. Very needed, after all, you don't have to reach for your glasses!
LED lighting
The machine is equipped with LED lighting. It does not cast a shadow and is very similar to natural light. Easy on the eyes!
Adjustable presser foot pressure
presser foot pressure adjustment, it is easy to sew thin and thick fabrics. We increase the pressure for fabrics such as silk, jersey and then the material is more precisely moved through the teeth. Presser foot pressure is a feature of more expensive machine models!
Double needle sewing
We can use a twin needle with various spacings of 2.5 mm, 4.0 mm, and 6.0 mm for sewing. This will create a two needle straight stitch.
Free arm
Thanks to the narrow arm, we can easily repair narrow items of clothing: a sleeve, trouser leg or children's clothing.
Positioning the needle
Positioning the needle is a handy feature that allows you to sew accurately in difficult places. Especially useful when sewing zippers or sewing with tape.
Large space under the foot
The large space under the presser foot allows you to sew thick and heavy fabrics. It is also very convenient. There is no problem with sewing multiple layers of fabric. It's also easier to sew leather or denim.
Snap-on feet
Allows easy replacement of feet. Press the button, the foot falls onto the fabric. Then place a new one and lower the presser foot lever. The presser foot is automatically "clicked" and ready to use.
Convenient thread cutter
There is a convenient thread cutter in the housing. We don't need to use scissors.
Can disable cloves
You can turn off (lower) the cloves to sew with other techniques. Especially useful for hand-guided embroidery.
Sew backwards
The machine has a reverse sewing function. At the beginning and end of a stitch, we press reverse for a few seconds and tie the stitch to prevent it from being unraveled.
Simple stitch selection
Quick and easy selection of 11 stitches with a single selector dial. We have the most useful utility stitches at our disposal.
Special fabric carrier
Special 7-point material transport mechanism.
Two-year warranty
The machine is covered by a two-year warranty in the door-to-door system (door to door). This means we pick up and deliver the machine directly to your home free of charge
Standard equipment as per the instructions.
We invite you to purchase needles for sewing various materials, additional spools and machine feet. You can find everything in the category "Accessories"
Description of the above product is protected by copyright. Their use requires the permission of the copyright owner. Downloading the content of the above description without the consent of Wiking Polska Sp. z o.o. based in Krakow constitutes an act of unfair competition in the light of the ACT of April 16, 1993 "on combating unfair competition".
Data sheet
Number of stitches

11

Guarantee

2 years

Automatic buttonhole sewing

NO

Automatic needle threader

Yes

Automatic thread trimmer

NO

Stitch tying function

manual

Extra table

NO

Knee lever

NO

Foot pressure function

manual

Number of needle positions

smooth regulation

Case

soft

Double needle sewing possible

Yes

LED lighting

Yes

Accessory container

Yes

Button sewing program

Yes

Stitch width adjustment

up to 6.0 mm

Hook type

rotary

Decorative stitches

NO

Blind hemming stitches

Yes

Overlock stitches

NO

Stitches for stretch fabrics

NO

Sewing without a speed controller

NO

Integrated top material transport

NO

sewing speed

900 injections/min

Automatic needle positioning

NO

Embroidery field

not applicable

Alphabet

NO
Specific References
ean13

5907690126070
Janome 4411/4423 Heavy Duty I - The sewing machine that will make all your projects easier!

Introducing the versatile and reliable Janome 4411/4423 Heavy Duty I sewing machine! If you are looking for a professional tool to complete your creative projects, this machine is the perfect choice! We start the video by introducing you to the main features and functions of this powerful machine. The Janome 4411/4423 Heavy Duty I has been designed with performance, robustness and reliability in mind. Equipped with a powerful motor and robust construction, it will stand up to even the most demanding sewing projects. We go through the basic settings of the machine, which are intuitive and easy to learn. We show you how to quickly change the stitch type and step length, so you can adapt the machine to any project. In addition, we describe the different types of needles and thread that you can use on the Janome 4411/4423 Heavy Duty I to get the perfect sewing results. In the following parts of the video, we go through the various advanced functions of the machine. We show you how to use the built-in stitch programmes to help you create decorative patterns and embellishments. Youll also learn the advantages of automatic thread winding and the quick thread transfer function, which will save you valuable time. And we cant forget about the additional accessories that come with the machine. We share our tips on how to use the button attachment foot, the invisible stitch foot and other useful accessories that will enable you to expand the possibilities of your projects. If youre passionate about sewing or just looking for a reliable machine for home projects, then this video is for you! Watch our video and join the ranks of satisfied users of this fantastic sewing machine.

Model Singer Heavy Duty 4411 and 4423 - User Manual

We have prepared for you a detailed manual for the Singer Heavy Duty 4411 and 4423 models. These are excellent sewing machines that are valued for their durability and versatility. If you are new to the world of sewing or just need to refresh your knowledge about these models, this video is for you! Throughout this video, well walk you through how to use these machines step by step. We show you how to properly wind the bobbin, how to thread, how to adjust the thread tension and how to use the different stitches available on the Singer Heavy Duty 4411 and 4423. In our user manual, we not only discuss the basic functions of the machines, but also share practical advice that help you get the best sewing results. We will also solve common problems and explain how to avoid potential difficulties. The Singer Heavy Duty 4411 and 4423 are machines built to last and be reliable, making them a great choice for any tailor, regardless of experience level.
8 other products in the same category:
Product Review
Reviews (0)

All reviews (0)
Excellent (0)
Good (0)
Medium (0)
Poor (0)
Terrible (0)

Latest
Oldest
High rating
Low rating
Helpful