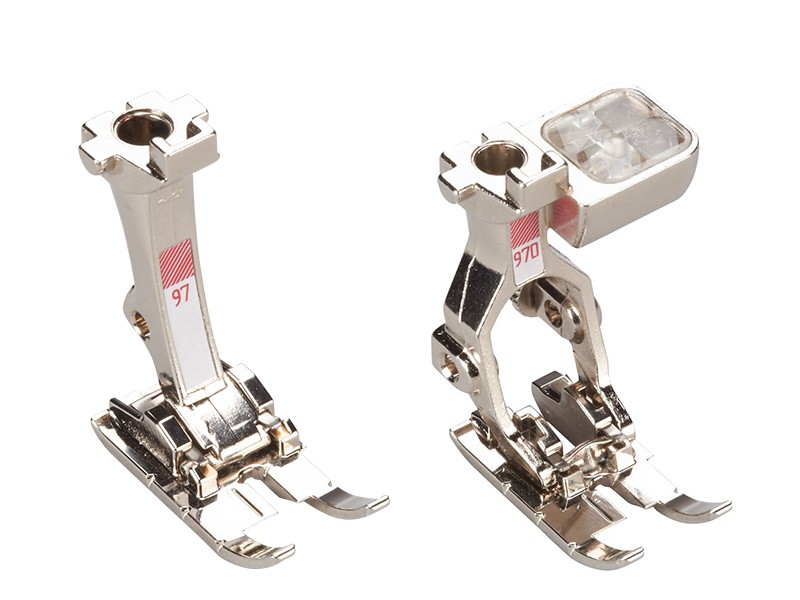 Quilting foot - 29/29C
The lowest price of the last 30 days: 219,00 zł
Quilting foot
For machine series: Bernina
Number: 29 - 001 128 71 00 - for machine series: A
Number: 29 - 008 469 73 00 - for machine series: B, C, D, Ea2-4, Eb2-4, Ec, F
Number: 29C - 008 880 74 00 - for machine series: C, D, Ea2+4, Eb2+4, Ec3, F
Quilting foot
Quilting foot #29 is a special foot that facilitates free movement, contour and spot quilting. The vertical spring presses the presser foot securely against your project, preventing the fabric from lifting with the needle. This allows the fabric to lie flat as you sew, resulting in neat, consistent stitches. For even greater ease of sewing, Quilting Foot No. 29 features a transparent skid that provides a clear view of both the needle and the sewing area at all times.
We invite you to buy needles for sewing various materials, additional bobbins and feet for the machine. You will find everything in the "Accessories" category
Description of the above product is protected by copyright. Their use requires the permission of the copyright owner. Downloading the content of the above description without the consent of Wiking Polska Sp. z o.o. based in Krakow constitutes an act of unfair competition in the light of the ACT of April 16, 1993 "on combating unfair competition".
8 other products in the same category:
Product Review
Reviews (0)

All reviews (0)
Excellent (0)
Good (0)
Medium (0)
Poor (0)
Terrible (0)

Latest
Oldest
High rating
Low rating
Helpful