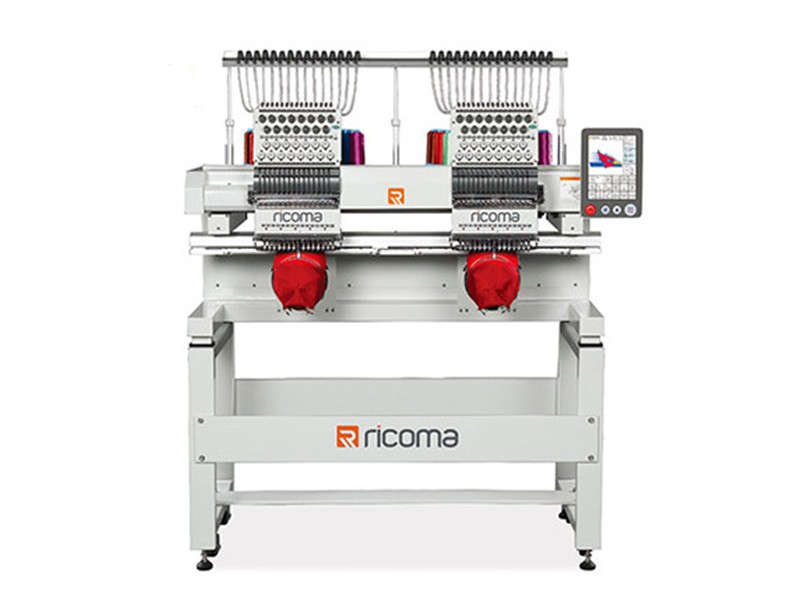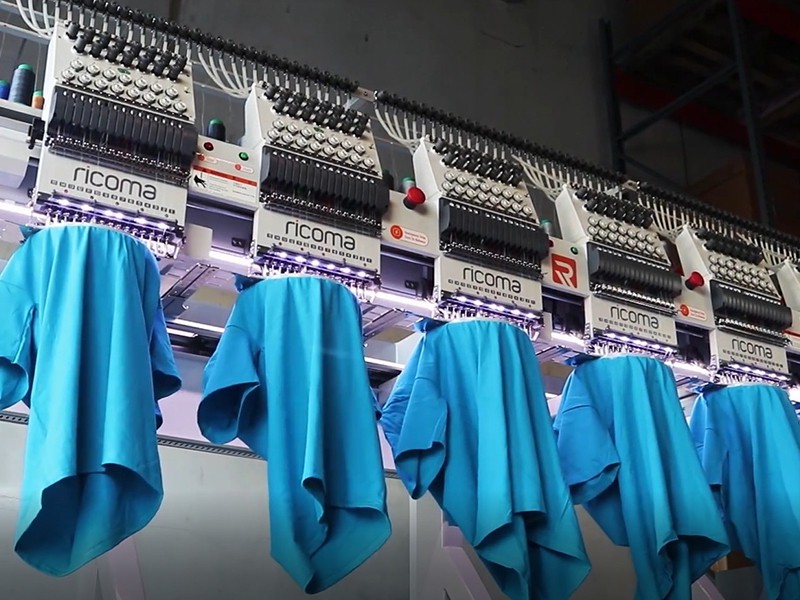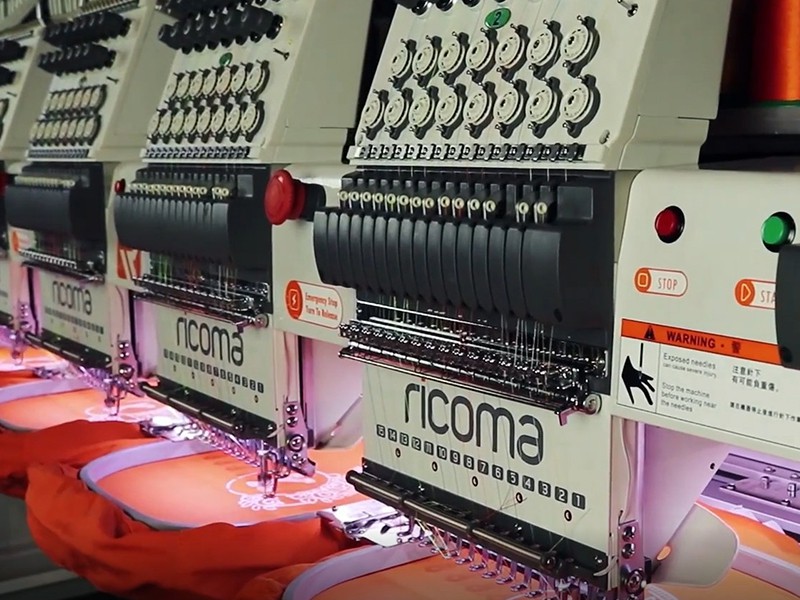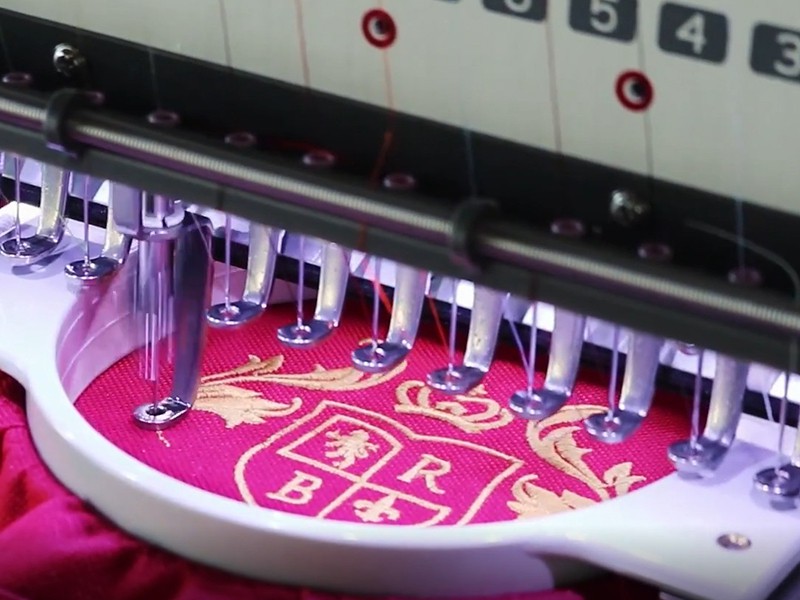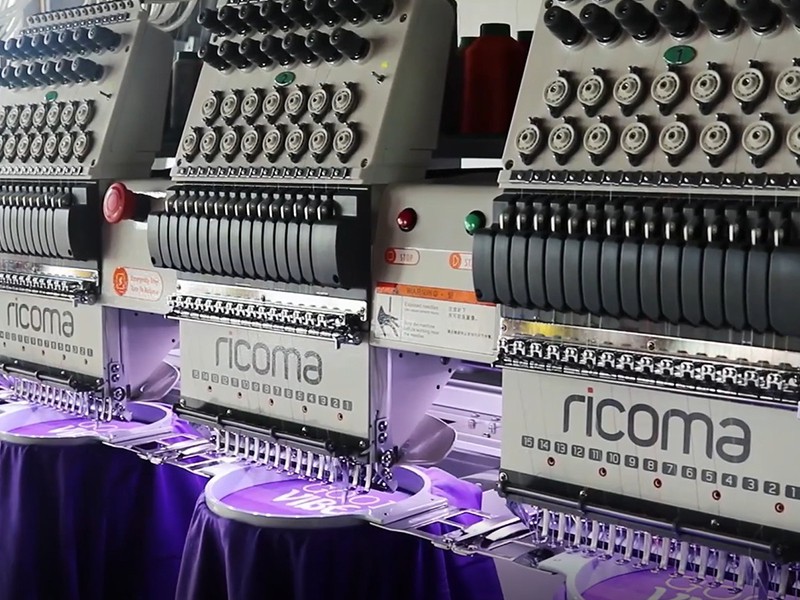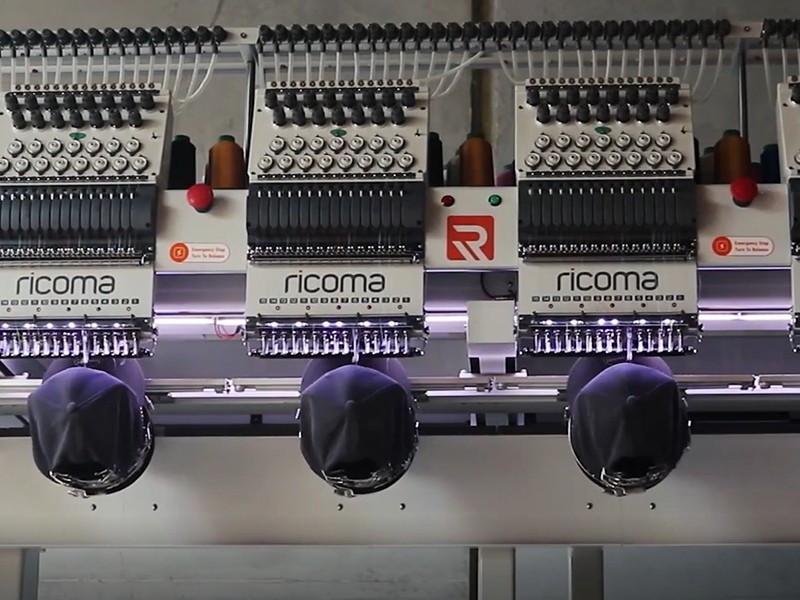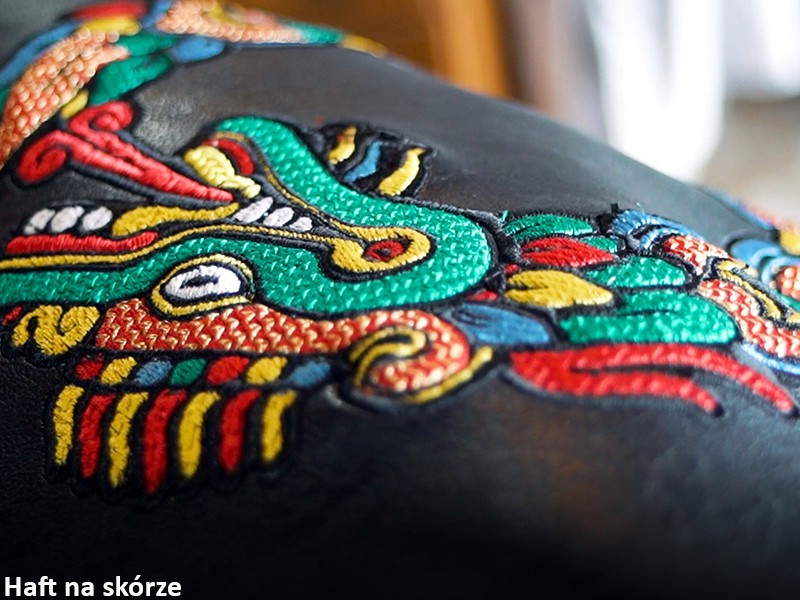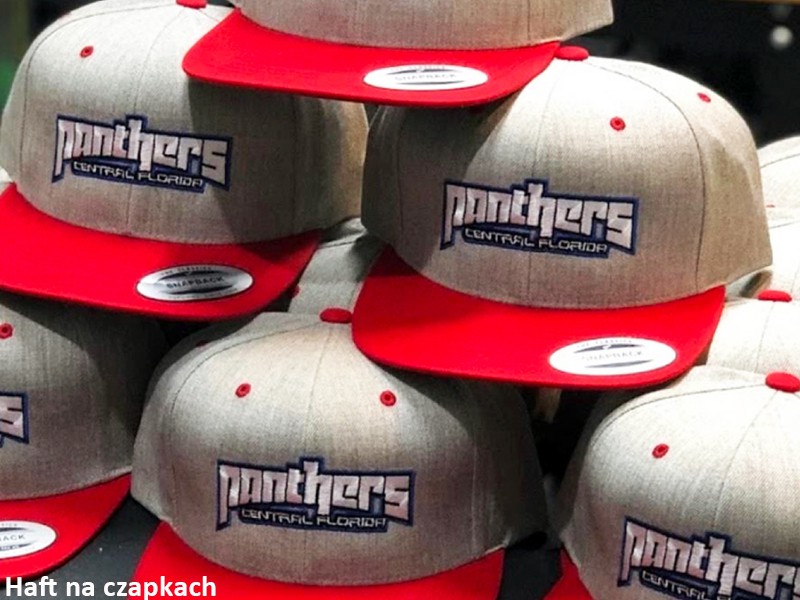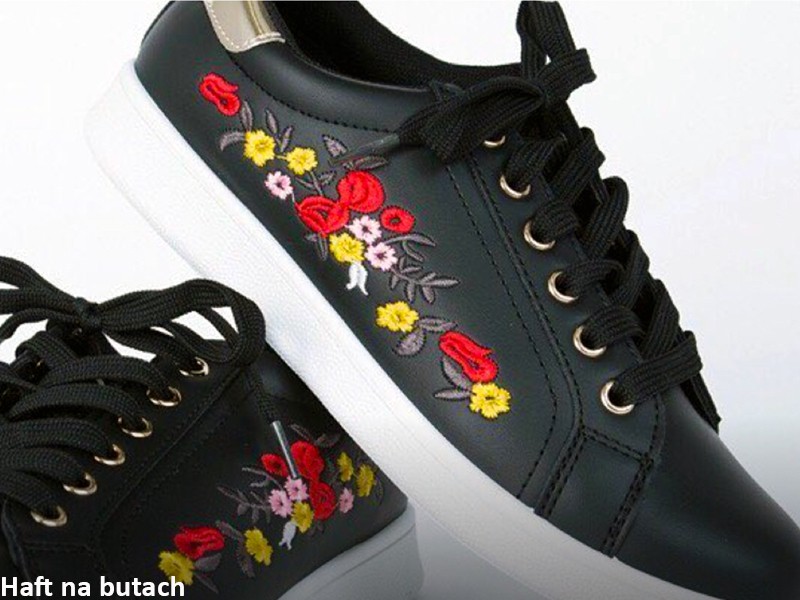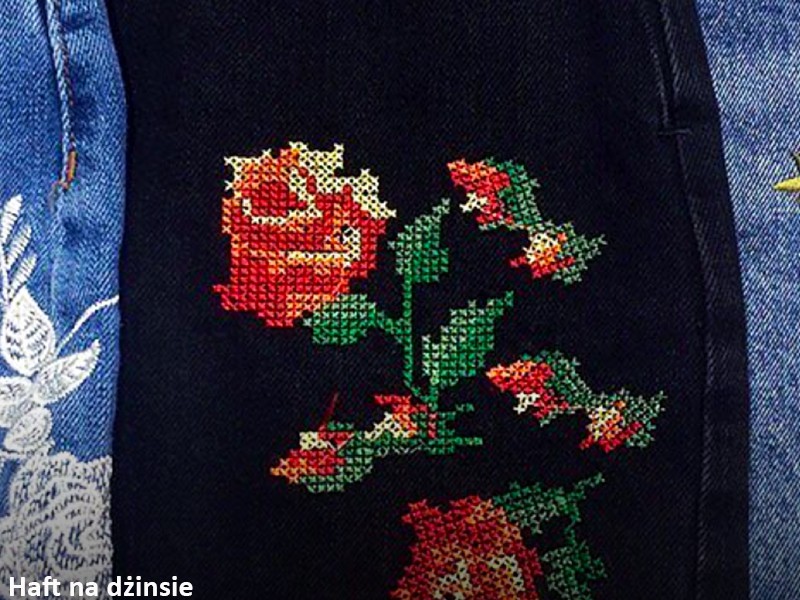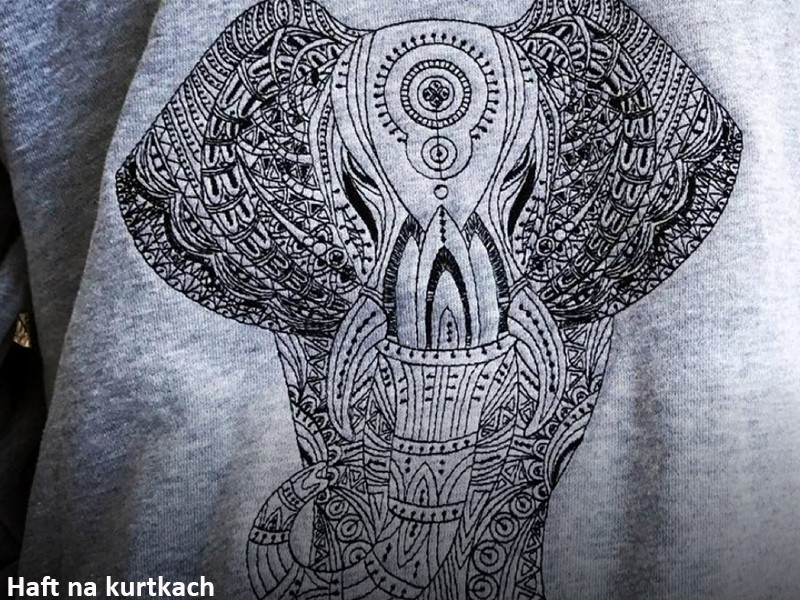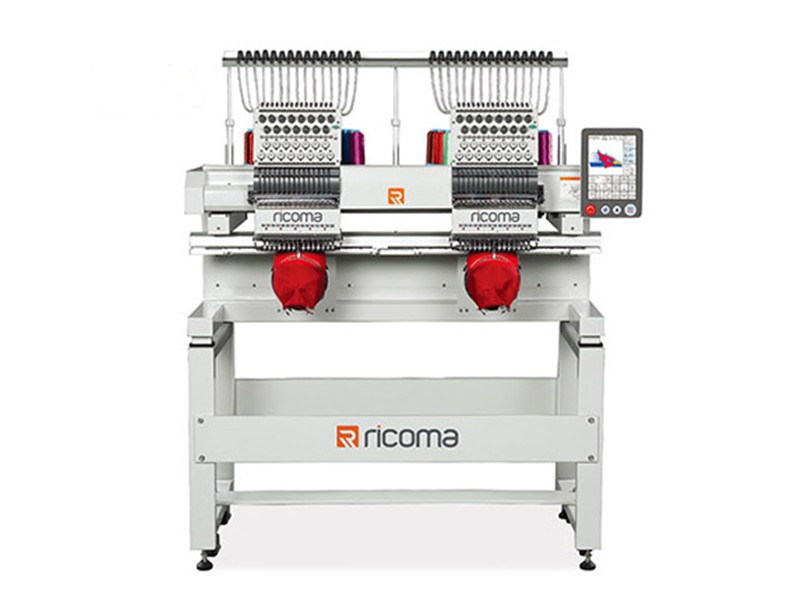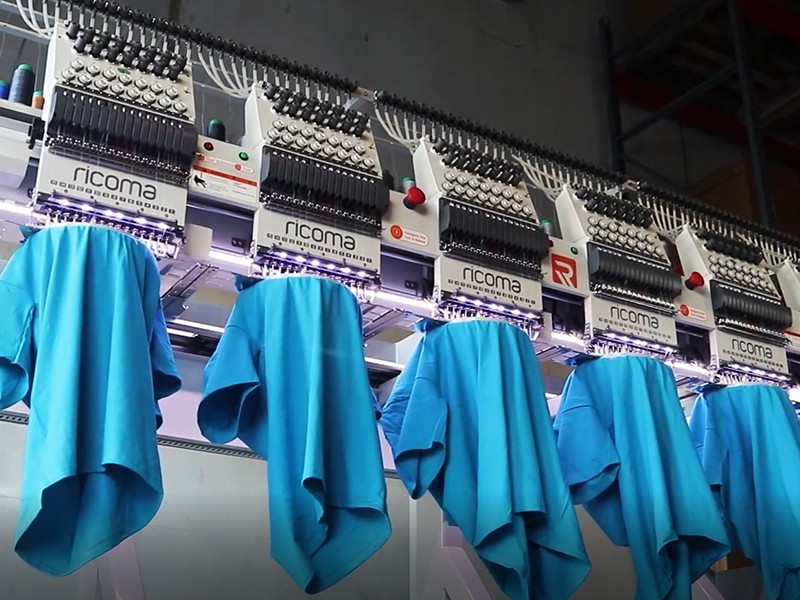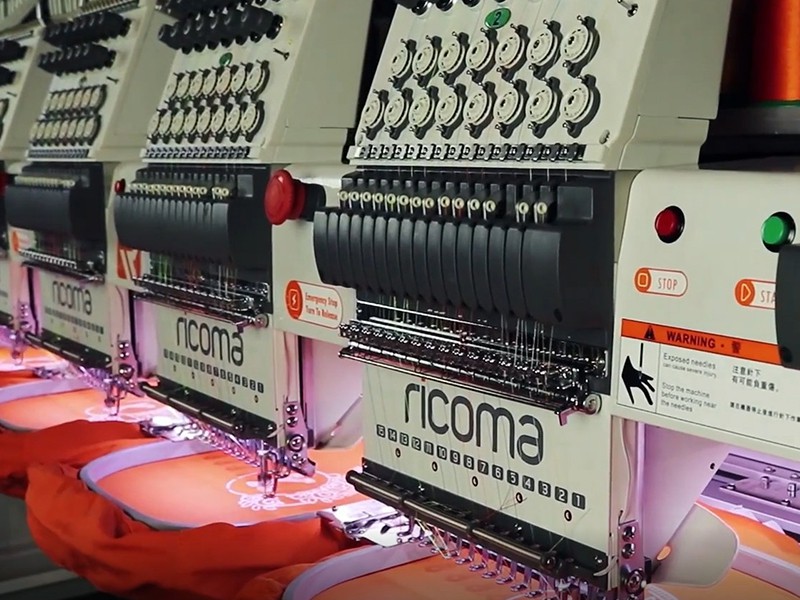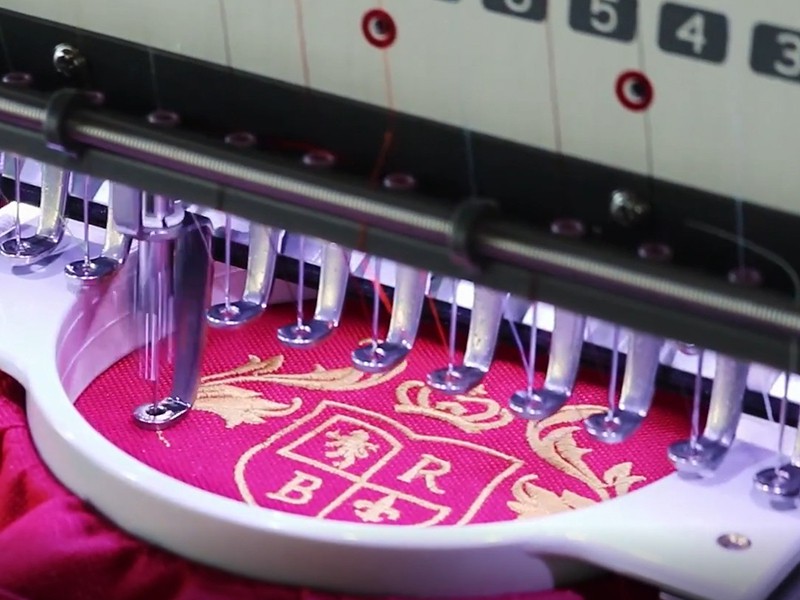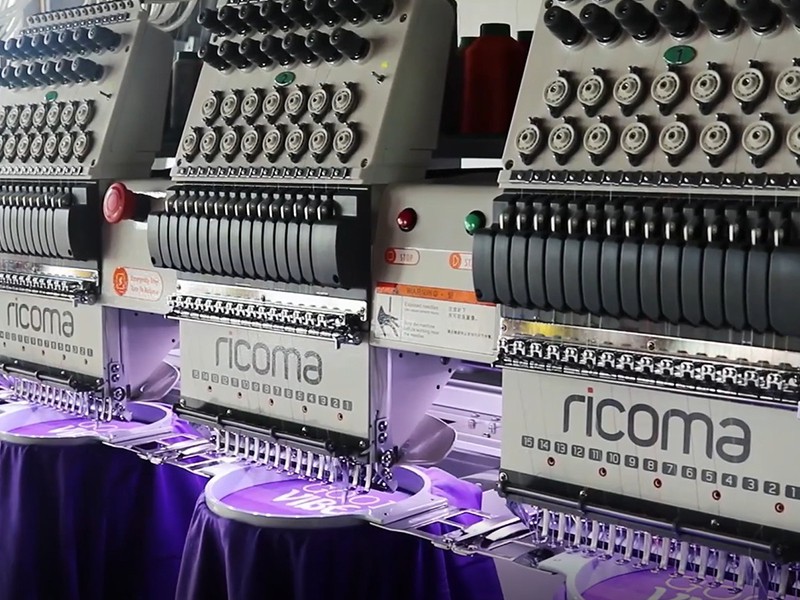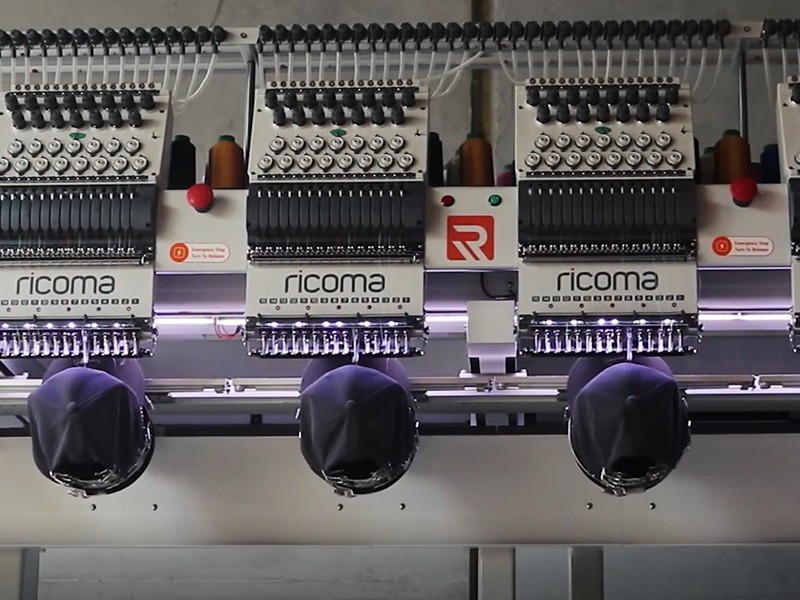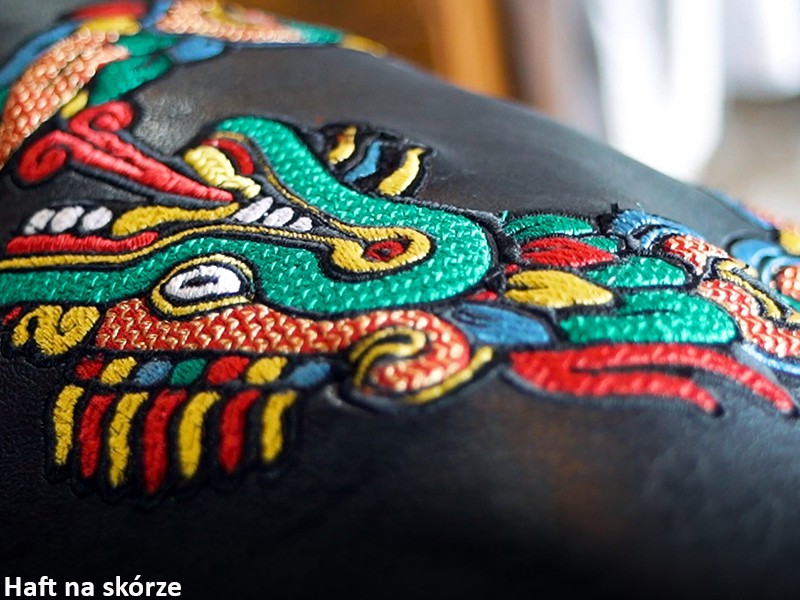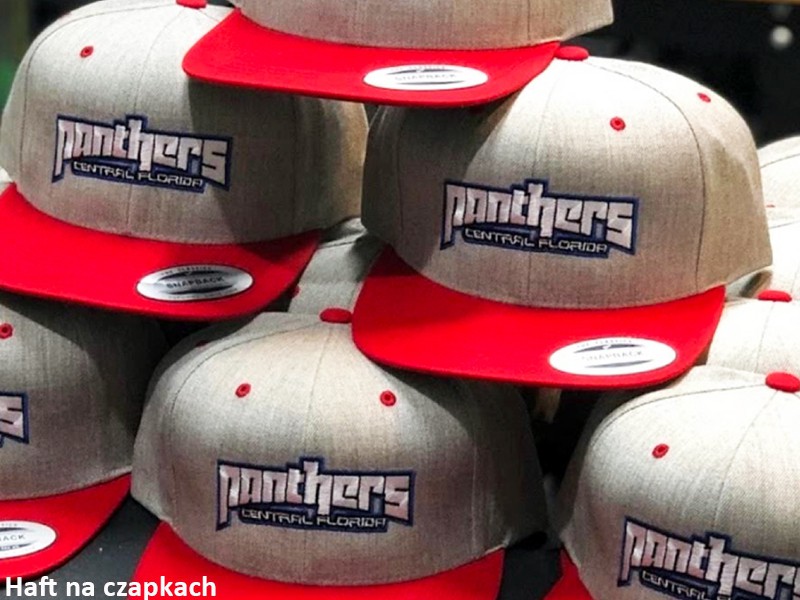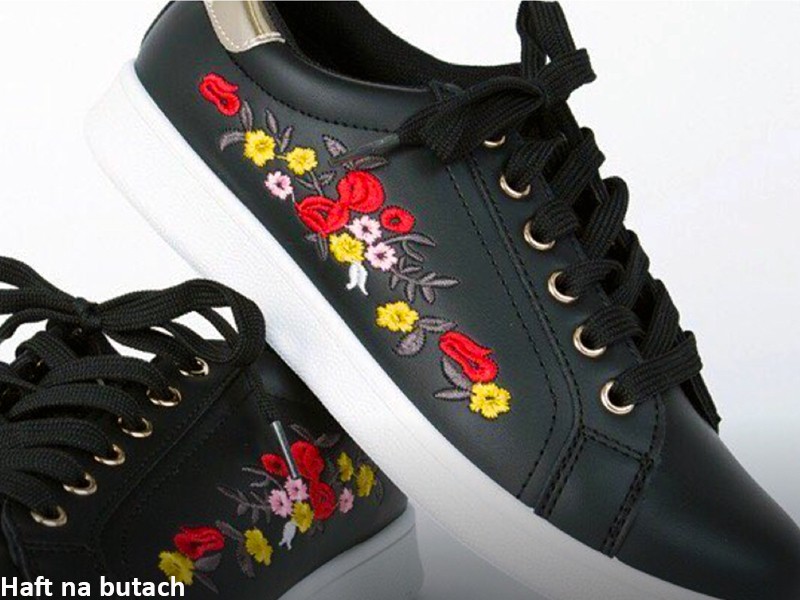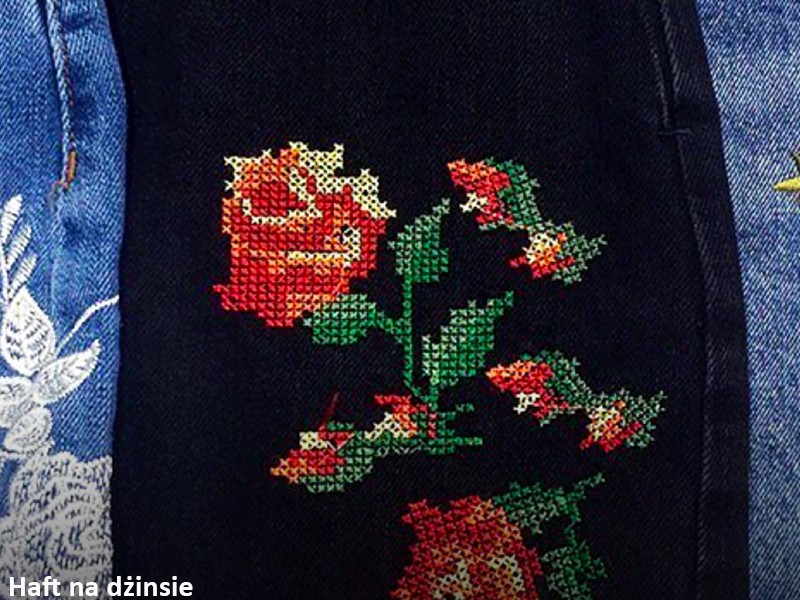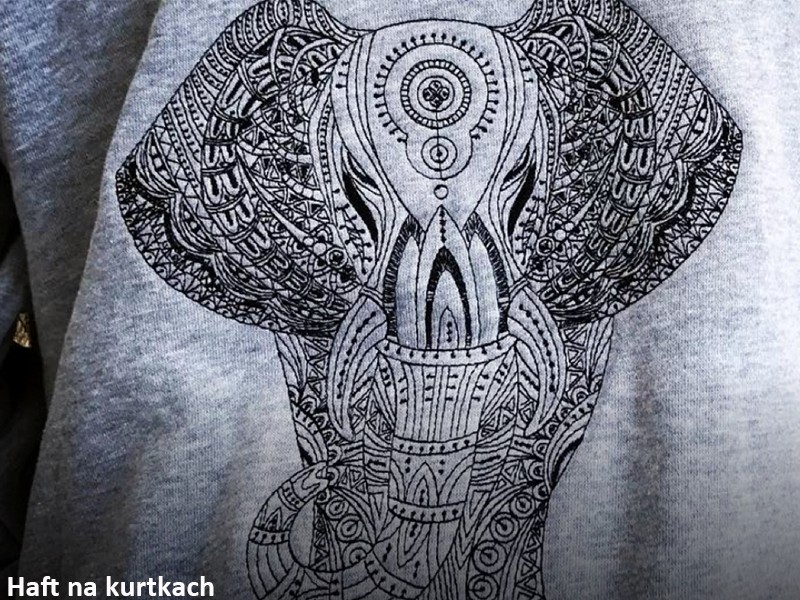 Embroidery machine Ricoma MT-1502
The lowest price of the last 30 days: 77 999,00 zł
Ricoma MT-1502 2-head industrial embroidery machine - designed in the USA. The device is adapted to intensive use.
Industrial Ricoma MT-1502 embroidery machine impresses with its efficiency and reliability. Its advantages are primarily noticed by the owners of plants where the devices are subjected to extremely intensive use. It offers a working speed of up to 1000 stitches per minute. It is especially suitable for a multi-shift system, as it is not afraid of continuous operation. The high-quality machine has 2 heads with automatic thread changer of 15 colors which performs this treatment in no time. The MT-1502 industrial embroidery machine has a double-thick load-bearing frame, thanks to it is stable and reduces vibration. The embroidery machine performs embroidery on flat surfaces, caps and ready-made garments. We invite you to familiarize yourself with the Polish website of Ricoma. See more - link > >
Automatic 15-color changer
Two heads, 15 needles.
Large embroidery field
Maximum hoop size, up to 500 X 360 mm
Double beam to increase machine stability and reduce vibrations
Reinforced machine support beam, machine weight is 190 kg.
Dual Belt System
Dual Drive Belt System for higher torque, less noise and easier maintenance .
Reinforced square guide rails
Reinforced square guide rails for greater impact resistance and durability.
Factory fitted leveling feet
Factory fitted leveling feet for easy transport and installation.
Comfortable double LED lighting
Ricoma has equipped the embroidery machine with a dual LED lighting system.
Automatic thread cutter
Automatic thread cutter.
Versatile
Embroider flat surfaces, caps and ready-made garments.
Needle positioning laser
The laser shows where the needle is inserted in real time and allows for an ideal Pattern positioning (optional).
Ricoma design program Inspire
Ricoma embroidery design software (optional). Link-Check out the Ricoma Inspire
High speed
Maximum speed is 1000 stabs per minute!
Universal Cap Attachment
Attachments for embroidering caps with a rotation angle of 270 degrees.
Large 8 inch operation panel
The embroidery machine is equipped with an 8 inch color touch screen displaying the actual number of stitches HD True Color needles.
Newly developed small arm for sewing high-quality embroidery
The embroidery machine has a newly developed small arm for sewing high-quality embroidery on caps and small items.
Easy operation
The embroidery machine has a friendly panel interface. Easy to operate. It is easy to apply, add sequins, tape. We can easily change the parameters of the available hoops or thread colors. Display panel visible at large angles and simultaneously adjustable in many directions.
Convenient USB port
The machine has a port USB.
The best looper.
Ricoma is equipped with a special, fast Japanese Koban Hook hook.
Thread break sensor.
The Ricoma embroidery machine has a thread break sensor that stops the machine operation.
Emergency STOP
The machine has an immediate, emergency stopping system for the embroidery machine.
Extensive accessories
New sensational optional attachments allowing for embroidering scarves, ties, shoes and other hard-to-hoop things! Their assembly to the embroidery machine is very easy.
Solid table structure
Very strong and stable table structure. Despite its weight, around 190 kg, it is easy to maneuver.
Pattern memory
We can save 20 million stitches or 200 embroideries.
Multiple file format support
The machine can read multiple file formats including DST, DSB and others .
Multiple transfer options
You can send embroidery to the machine via cable from PC, wi-fi or key USB.
Connect to wi-fi
Easy internet and wi-fi connection.
Initial contour of the embroidery field
The machine makes a preliminary contour of the embroidery to prevent shaft displacement.
Economical motor
150W servo motor for low power consumption.
Working with different voltages
The embroidery machine works with 220V (50 Hz) and 110V (60 Hz).
Modern stepper motors
The newest DC36V stepper motor with low vibration and low noise is used.
Easy equipment assembly
Easy you can install accessories for embroidering applications, tapes or sewing sequins.
Manual thread color change function
You can manual thread color change from 172 to 196 degrees.
Emergency button "STOP"
Comfortable, large button rescue "STOP"
Machine dimensions
Machine dimensions: 1430 mm W - 770 mm W - 1600 mm H. The narrow width of the machine allows easy entry through standard sizes doors!
Hoops and attachments for caps:
Round hoop 9 cm - 4 pieces
Round hoop 12 cm - 4 pieces
Round hoop 15 cm - 4 pieces
Round hoop 20 cm x 4 pieces
Square hoop 29 cm x 29 cm - 4 pieces
Rectangular hoop 54 cm x 35 cm - 4 pieces Hoop Sash - 1 piece
Attachments for embroidering caps with handles - 4 pieces The hoop for caps is put on the hoop station to prepare the machine for embroidery of caps - x 4 pieces The hoop station ensures stability for quick and easy hoop installation - 1 piece
Warranty period of 12 months.
Description of the above product is protected by copyright. Their use requires the permission of the copyright owner. Downloading the content of the above description without the consent of Wiking Polska Sp. z o.o. based in Krakow constitutes an act of unfair competition in the light of the ACT of April 16, 1993 "on combating unfair competition".
MT-1501 How-To: Flat embroidery - how to attach the hoop and attach the sash frame

Welcome to our hands-on tutorial on the MT-1501 embroidery machine! Today we will show you, step by step, how to prepare an embroidery machine for flat embroidery. This is an extremely useful skill that will allow you to create beautiful embroidery on flat surfaces of the fabric. In this video, we will discuss how to hoop the MT-1501 embroidery machine and prepare the fabric for flat embroidery. We will show you how to properly attach the wing arm, which ensures that the fabric is stretched evenly while embroidering. We will also discuss how to choose the right embroidery pattern and adjust the embroidery parameters on the MT-1501 embroidery machine to get the desired results. You will learn how to control the embroidery speed and what settings are important when embroidering flat designs. The MT-1501 embroidery machine is a tool that offers advanced possibilities of flat embroidery, and learning how to properly prepare and set up the machine will allow you to get professional results.

CHT2 - New Era in Industrial Embroidery | Ricoma Embroidery Machine Presentation

Welcome to the fascinating world of industrial embroidery! In our video we present the brand new CHT2 embroidery machine from Ricoma. It is a true breakthrough in the embroidery industry that brings advanced technology and performance to a new level. During this presentation, we will get to know the CHT2 embroidery machine from Ricoma in detail. We will find out what innovative features and technical solutions this embroidery machine offers, which is ready to meet even the most demanding industrial embroidery projects. We will demonstrate the embroidery process on the CHT2 embroidery machine so you can see what this machine can do to create precise and beautiful embroideries. The CHT2 embroidery machine is equipped with advanced embroidery design tools, thanks to which you can create unique patterns.
8 other products in the same category:
Product Review
Reviews (0)

All reviews (0)
Excellent (0)
Good (0)
Medium (0)
Poor (0)
Terrible (0)

Latest
Oldest
High rating
Low rating
Helpful